55 Community, Non-profit, & Online Resources for People With Diabetes
About the Author

KC is a freelance writer based in Brooklyn, NY who has been featured on VICE, Healthline.com, Huffington Post, Bustle, Into, and more.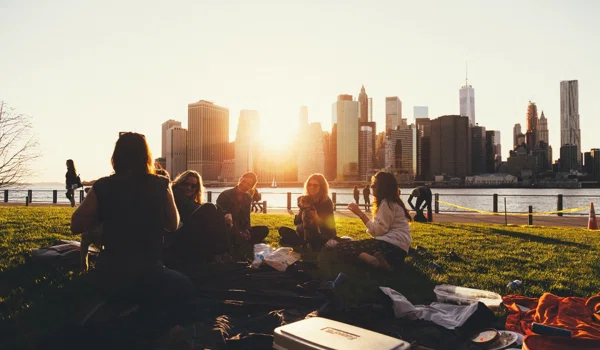 One of the chronic ailments that is most overwhelmingly affecting the US population today is diabetes. A CDC report that was released in 2017 found that 30.3 million Americans — nearly 10 percent of the population — has diabetes, while another 84.1 million people have prediabetes, a condition that can turn into Type 2 diabetes if not treated. With so much of the population sharing this experience, it's crucial that everyone is able to find community resources for people with diabetes.
Luckily, there are plenty of such resources both online and IRL. From blogs filled with recipe ideas for people with diabetes to support groups where people with diabetes can share their struggles to camps and retreats for people with diabetes, there are tons of ways that people living with this chronic condition can find support and community. Living with diabetes may have its ups and downs, but building a support network and learning more about how to live healthfully with diabetes can help you to thrive.
That why we've put together this ultimate guide to community resources for people with diabetes which contains over 50 resources you can check out today. Here's what you'll get in this guide:
32 online blogs, support groups, and community forums for people with diabetes
16 camps and meetup groups for people with diabetes
7 nonprofits by and for people with diabetes
Online blogs and communities for people with diabetes
These blogs and online forums can help you find support without even leaving the comfort of your home:
Meetups and camping trips for people with diabetes
If you're looking to meet with other people with diabetes, whether in the comfort of the indoors or at a camp in the great outdoors, these are some excellent options:
Nonprofit organizations for people with diabetes
These nonprofits raise money for and awareness about diabetes at chapters across the US. Check them out and find a local chapter near you:
As you can probably tell from this guide, there are tons of different community resources available to you if you're living with diabetes, from social networks to connect you with other people with diabetes to organizations that can help you educate yourself and others about the day to day details of the diabetic life. Take a look at the resources we've highlighted here, or use this guide to get inspired to find events, meetups, and other opportunities in your neighborhood.
If you found this guide helpful, we've got good news! Knoji has a bunch of different articles like this one where you can find useful information on subjects close to your heart, learn how to save money on your favorite products, get product reviews, and more. And, while you're here, we've got a listing of over 10 million different promo codes to help you save money at all of your favorite retailers.
Get each week's best deals from Dealspotr in your inbox
This guide was published on December 10, 2018
, and last modified on December 10, 2018
.