60+ Membership Discounts, Deals & Savings Tips for Registered Nurses, Nurse Practitioners, and Nursing Students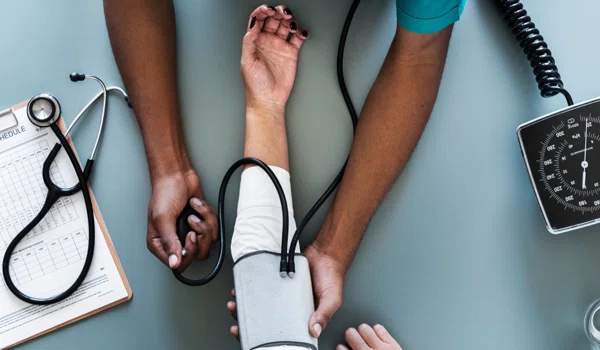 Nurses provide a vital service to our communities as the first people we typically encounter when we're having a medical issue or emergency. Their tireless efforts not only keep us healthy but can also even save lives.
According to the Bureau of Labor Statistics (BLS), there are nearly three million nurses working in the United States today. And, those numbers are only expected to increase. The BLS predicts a 15 percent employment growth for registered nurses (RNs) between 2016 and 2026, a rate they consider much faster than the average growth rate for other industries.
In fact, in 2017 the healthcare industry surpassed all other industries as the US's largest employer. With those numbers, it's a great time to be a nurse or to consider nursing as a potential career path.
Still, the costs of getting a nursing degree can be high, and the job itself is both physically and emotionally taxing. The work you do is crucial, and there are plenty of companies and businesses out there who want to reward your service-- and the money and effort you've put into it-- with exclusive discounts and savings.
That's why we've put together this comprehensive list of discounts and savings available for nurses. Here's what you'll get in this guide:
Helpful tips for finding and getting discounts for nurses
Nursing organization memberships that offer discounts and benefits
Did you know there are several different organizations that offer memberships to registered nurses and nursing students, many of which offer exclusive discounts on everyday purchases? Get signed up with one of these groups to start saving:
Travel nursing organizations that offer discounts and benefits
If you're interested in traveling the country to share your nursing skills and lend a helping hand where it's needed, you can sign up with one of these travel nursing organizations and get added benefits for joining. You'll also gain valuable experience that can help you achieve your future career goals.
Student loan assistance and forgiveness for registered nurses
Becoming a nurse is a great way to give back to your community, but it can also be a major financial burden given the high cost of tuition. Thankfully, there are a few ways that you can either have your loans forgiven or save money on refinancing. Check these options out:
Free or low-cost continuing education resources for nurses
The medical field is constantly evolving, which means your education as a nurse doesn't stop when you get your diploma. In fact, some employers or licensing boards may require you to earn a certain number of continuing education (CE) credits as part of your job.
There are tons of different options for you to get free or low-cost continuing education to keep up with new advancements in the medical field and sharpen your skills. Check these out:
Discounts for nurses
Travel discounts for nurses
Working as a nurse can be exhausting which means taking vacation time and traveling is extra important. These offers can help you save money on travel expenses including hotel stays, leisure activities, and car rentals:
Phone and internet discounts for nurses
While you may not get deals from your private phone or internet service provider just for being a nurse, many hospitals, medical institutions, and doctor's offices will link up with phone and internet companies to offer reduced prices on these services for their employees, especially if you're a nurse who is regularly on call. Ask your employer if they participate in these services:
Scrubs and healthcare apparel discounts for nurses
Having the right scrubs and shoes can make all the difference when it comes to your daily comfort and your ability to do your job well. These medical apparel providers offer special discounts for nurses and healthcare professionals to keep you looking and feeling your best:
How to save money on insurance for nurses
As a nurse, you understand the importance of having a solid insurance program, whether it's for your health, your vehicle, or your job. These insurance providers offer special rates for nurses:
Other stores with discounts for nurses
There are a handful of businesses that have exclusive deals for nurses including these companies:
National Nurses Week: May 6-12
Every year we celebrate the service of nurses across the country with National Nurses Week which runs from May 6-12, culminating with the celebration of Florence Nightingale's birthday.
Tons of stores and restaurants across the country participate in the celebration by offering free or discounted items to nurses. You'll want to check with places in your area to see who participates, but one thing we know for sure is that nurses can get a free tasty Cinnabon all week long.
All of your hard work deserves to be rewarded, and these suggestions are great ways to treat yourself and save some money for your effort.
In addition to following these tips, make sure to keep up with the Dealspotr blog for more great ideas for saving money on just about everything, and check out the Dealspotr homepage for thousands of amazing discount codes every day.
Get each week's best deals from Dealspotr in your inbox
This guide was published on April 26, 2018
, and last modified on April 26, 2018
.