60+ Discounts, Health Care Resources, and Helpful Programs for People with Disabilities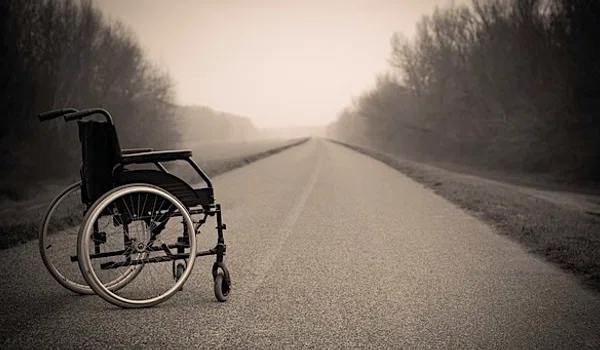 People with disabilities are a vibrant and vital part of our communities. According to the most recent US Census, there are 56.7 million people in the US living with disabilities, accounting for nearly one-fifth of the total population. That means it's incredibly likely that you or someone you know and love is currently living with a disability.
Unfortunately, living with a disability can make it difficult to find and keep work. In 2016, the Bureau of Labor Statistics found that people with disabilities had an unemployment rate of 10.5 percent, more than twice the rate of those people who do not have a disability.
Having a disability can also come with a hefty financial burden, especially if you require regular medical care, durable medical equipment, and/or a companion to help you navigate daily life.
Still, there are resources out there to help folks with disabilities cover their medical costs, supplement their income, and save money on everyday items. That's why we've put together this guide to help you find ways to keep get cash back and save on the things you need.
Here's what you'll get in this guide:
A guide to navigating Social Security benefits

Information on health insurance

A list of ways to save on housing and upgrades to make your home more accessible

Tips for saving on everyday items, travel, and entertainment

A list of organizations that are helpful resources for people with disabilities
Social Security benefits for people with disabilities
The federal government offers two main financial assistance programs to people with disabilities.
Social Security Disability Insurance (SSDI)
The first is Social Security Disability Insurance (SSDI). You can qualify for SSDI if you have worked under Social Security long enough and recently enough before becoming disabled. Essentially, you earn credits for making a certain amount of income annually.
This year, if you earn $1,320 in wages or from self-employment, you receive one credit. The maximum number of credits you can receive annually is four. To qualify for SSDI, you must have earned 20 credits in the last 10 years.
In order to access SSDI, you can complete an online application, call their toll-free number at 1-800-772-1213 or TTY 1-800-325-0778 for folks who are hard of hearing, or visit your local Social Security office. There are certain conditions that will qualify you automatically. If you don't have one of those conditions, you may still qualify. SSDI only covers full disability and long-term conditions that meet the following criteria:
You cannot do the work you did before because of your disability

You cannot adjust to other work because of your condition

Your condition has lasted or is expected to last more than one year or result in death
Determinations are made based on your application, your medical records, and, for those who are still working, whether your recent income is less than $1,180 per month. Your application may be expedited through the Compassionate Allowances if you have certain cancers, adult brain disorders, or rare children's disabilities.
You may also be able to qualify under special circumstances if you are blind or have low vision, if you're the widow or widower of a person who qualified, if your child is disabled, if you haven't worked but became disabled before the age of 22, or if you're disabled army veteran.
If you do qualify, you'll receive monthly assistance that can be direct deposited into your bank. The amount you receive is based on your average lifetime earnings before you became disabled and typically ranges from around $700 to $1,700 per month.
Supplemental Security Income (SSI)
The other federal program is Supplemental Security Income (SSI). SSI helps disabled folks, elders over the age of 65, and people who are blind who have little to no income. For folks who have not had prior work experience or have not been able to work recently, this may be the only benefits option available for you.
You can use this online screening tool to find out what benefits you may be eligible for. Should you decide to apply for benefits, you'll follow the same steps as you would for SSDI. You can complete an online application, call their toll-free number at 1-800-772-1213 or TTY 1-800-325-0778 for folks who are hard of hearing, or visit your local Social Security office.
You'll be asked to provide information about your medical history as well report your income. For the purposes of SSI, folks with disabilities must meet the following requirements:
Are over 65 to meet the age requirement

If you qualify as blind meaning:

You have a central visual acuity for distance of 20/200 or less in your better eye with use of a correcting lens, or

You have a visual field limitation in your better eye, such that the widest diameter of the visual field subtends an angle no greater than 20 degrees.
If you qualify as disabled meaning you have a medically verifiable physical or mental condition that:

Means you cannot earn substantial income from work

Can be expected to result in death

Can be expected to last or has lasted for a continuous 12-month period
If you meet the disability requirements, your income will be the next determining factor. To qualify, you cannot exceed the Federal Benefit Rate (FBR) which is currently $750 per month for an individual or $1,125 per month for a couple.
If you meet this requirements then you will receive payments of the FBR monthly, again meaning that you'll get $750 per month as an individual or $1,125 per month as a couple.
Both of these programs also offer incentives to folks who want to work again and are on the path to doing so. These can include things like extending your access to Medicare, covering impairment-related work expenses, and a safety net for folks who phase out of the program by earning "substantial" income, but have months where they do not earn enough money to meet that requirement. You can find a comprehensive list of these incentives here.
Government health insurance & insurance products for the disabled
Medicare
First, let's talk about people with Social Security benefits. If you receive SSDI, it's likely that you have or can eventually get coverage through Medicare, a low-cost health insurance program that is available to people over 65 who have paid taxes into the program and people with disabilities.
However, there is a 24-month waiting period from the time you qualify before your Medicare coverage begins. If you're in that waiting period, you may be able to sign up for Medicaid another free or low-cost government insurance program.
Medicaid
If you receive SSI, your insurance coverage will vary based on the state where you live. In some states, you may automatically be enrolled in Medicaid when you qualify for SSI.
In other states, you are guaranteed to qualify for Medicaid, but you still have to apply for it. And, in a few states, you're not guaranteed eligibility, but are still likely to receive Medicaid. Check here to find out the rules where you live.
If you don't receive either of these benefits, but still meet the definition of disability by SSI standards, you might still be able to get access to Medicaid. This may be your situation if you qualify as disabled, but make too much income to receive SSI.
Federal regulations require that states must cover people who are severely impaired, have qualified for SSI and Medicaid before, but now earn to much income to qualify for SSI. They also must cover people over the age of 18 who became disabled before 22, but no longer qualify for SSI.
States make their own determinations beyond that, and some may cover folks with disabilities who wouldn't otherwise qualify for Medicaid.
In order to receive Medicaid, you will need to apply with your state. You can find a list of state Medicaid websites here. You will need to provide information about yourself, your dependents, and proof of your monthly income.
Affordable Care Act (ACA)
Lastly, if you don't qualify for Medicaid, you may be eligible to find a plan through the Affordable Care Act (ACA). The ACA provides federal subsidies for people at 100 to 400% of the federal poverty line to make healthcare more affordable.
As part of the ACA, insurance companies may not reject you for a pre-existing condition including disabilities. You can apply for ACA coverage through your state's marketplace, which you can find here.
Housing aid for people with disabilities
We'll start by talking about federal grants you can receive to help you with housing.
Housing Choice Vouchers
Under the Department of Housing and Urban Development's (HUD) Housing Choice Voucher program, local Public Housing Authorities (PHA) can offer rent and housing assistance to low-income, non-elderly families living with a person with disabilities.
The vouchers cover difference between an individual or family's monthly rent and 30% of their monthly income.
Based on your local PHA's specifications, you may be required to live in specific housing projects or you may be allowed to select any safe, accessible, and reasonably priced home in the private market. You can find your local PHA here.
While the vouchers are typically used for rental assistance, some PHAs allow qualified folks to use their vouchers towards home ownership. For instance, New York State allows you to use your voucher towards the purchase of a home if you're a first time homeowner.
They require that you take a class in homeownership, that the home meets certain requirements, and that you arrange for a private inspection of the home. They can assist you with your mortgage or with making a down payment.
Tax Deductions
Under Topic Number 502, if you itemize your deductions using Form 1040 Schedule A, the IRS allows you to deduct any medical expenses you have over 7.5% of your annual gross income.
That means if you make $50,000 in a year, you can deduct any medical expenses you make that exceed $3,750. This includes making home renovations to make your house or apartment more accessible.
Americorps Rebuilding Together
Rebuilding Together is a volunteer-run program that offers help to folks who need assistance building or repairing their homes. They pride themselves on assisting folks with disabilities in building homes and making them more accessible.
In 2016, 50% of the homes they built or repaired had one or more disabled person living in them. You can find your local affiliate here.
Housing assistance for disabled veterans
There are five federal grants you can receive if you are an honorably-discharged disabled veteran.
Veterans can also check out The Wounded Warrior Home Project which provides transitional housing and assistance with the housing search for disabled veterans. Fill out an application here.
Mobility and medical equipment savings for the disabled
Medicare
If you have Medicare Part B, insurance that covers services and equipment not covered by Part A, your plan covers 80% of the cost of durable medical equipment which includes walkers, wheelchairs and mobility devices, crutches, beds, lifts, and much more.
You may be asked to rent the equipment or may have decision between renting and buying. You cover 20% of the costs of the equipment.
Medicaid
If you have Medicare and Medicaid, Medicaid can cover the 20% portion of your equipment that Medicare does not cover. Medicaid plans vary by state, but most will cover all or nearly all of the cost of necessary equipment. Find your state's plan here.
Mobility and medical equipment savings for disabled veterans
If you have TRICARE, a health care program specifically for veterans and service members, you can get your durable medical equipment and other necessary medical supplies fully covered.
Stores with Discounts on Mobility Equipment
Scholarships for people with disabilities
For a comprehensive list of academic scholarships available to people with disabilities, visit this Scholarships.com article. You can also fill out a profile with them to search and apply for scholarships.
Automobile savings for people with disabilities
These car companies offer rebates to folks with disabilities on equipment such as lifts, ramps, and hearing assistance devices to help you make your car more accessible:
Entertainment and travel discounts for people with disabilities
National Park Service
The National Park Service offers an Access Pass for people with disabilities. The pass is totally free (normally $80) as long as you provide proof of disability as well as proof of US residency.
You'll receive free access to any national park and 50% discounts on some amenities fees. You can get your pass for free in person at any national park or by mailing in this application for a $10 fee.
State Parks
Many state parks offer free access for folks with disabilities as well. Check with your state's parks and recreation website to find out if your state participates.
Movie theaters
Regal Cinemas. Offers a free ticket for a companion seeing a movie with a person with disabilities. Also offers promo codes.
Zoos
Amusement Parks
Several amusement parks also offer priority access to people with disabilities. Here are a few:
Dorney Park. The Boarding Pass Program allows you to schedule a ride time for you and three companions to avoid lines.

Disney. Their Disability Access Pass allows you to schedule a ride time if you're not able to wait in lines. Once you finish one ride you can get a return time on the next one.

Six Flags. Many Six Flags locations offer the Attraction Access Pass if you have a note from a doctor that specifies that you can't wait in lines. You can schedule a time for you and three companions to ride and use an alternate entrance when you arrive at the ride.
Travel discounts
Sage Traveling. A travel agency that creates accessible packaged trips around Europe for people with disabilities. Sign up for their mailing list to get their free monthly newsletter and a 50 Euro coupon towards your next vacation.
Amtrak. Offers a 10% discount for adults and children who request special assistance as well as their companions over the age of 18. Passengers with disabilities riding the Downeaster train receive 50% off.
Paratransit. Most cities offer a door-to-door paratransit ride program for people with disabilities who cannot take the bus, subway, or other public transit options. In fact, it's required under the Americans With Disabilities Act (ADA).

Examples include Access-a-Ride in New York City and The Ride in Boston. Some cities, including Boston, have begun pilot programs to offer subsidized Uber and Lyft rides as an alternative to paratransit, with fares as low as $2 per ride. Check with your local public transit authority to see if they offer these service.
Useful apps for people with disabilities
These free apps are incredibly helpful resources for people living with disabilities. Check them out:
Helpful resources for people with disabilities
There are a number of non-profit organizations out there dedicated to helping people with disabilities find work, access resources, and have fun. Here are some organizations that are worth checking out:
Living with disabilities shouldn't mean struggling financially. Check out the tips we've offered here to save a bit of money on the things that matter most.
Get each week's best deals from Dealspotr in your inbox
This guide was published on April 4, 2018
, and last modified on April 4, 2018
.
Stores related to this article:
Subaru
,
Nissan
,
Honda
,
BMW
,
Toyota
,
Amtrak
,
Audi
,
Acura
,
Ford
,
Volvo
,
Hyundai
,
sandiegozoo
,
Lexus
,
SpinLife