The Ultimate Discounts And Savings Guide for People with Disabilities — 60+ Discounts To Take Advantage Of Now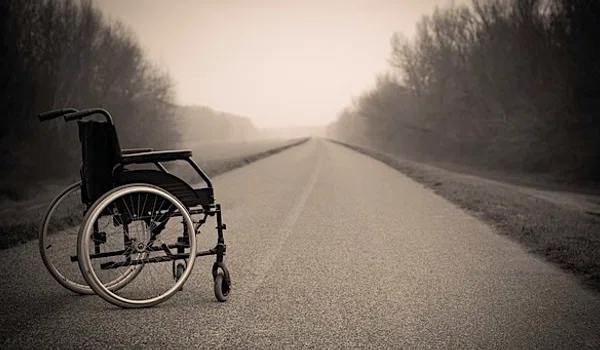 People with disabilities are a vibrant and vital part of our communities.
According to the US Census, there are 56.7 million people in the US living with disabilities. That's one-fifth of the population, meaning it's pretty likely that you've got someone in your life who's living with a disability.
The problem?
Unfortunately, living with disabilities can make finding (and keeping) work quite tricky.
In 2016, The Bureau of Labor Statistics found that people with disabilities had an unemployment rate of 10.5 percent — That's more than twice the rate of those who don't have a disability.
Not to mention the financial burden a disability can bring, think of all the disabilities that require regular medical care, equipment, or companions to help navigate life.
Resources & Discount Programs for People with Disabilities
Worry not, though; there are plenty of resources out there to help folks with disabilities financially.
And to make it easier, we've compiled a list of some of the best resources around, that way you save money on the things you need.
Here's a quick overview of the resources we'll be covering today:
A guide to navigating Social Security benefits

Information on health insurance

A list of ways to save on housing and upgrades to make your home more accessible

Tips for saving and "disability discounts" for everyday items, travel, tech, and entertainment

A list of organizations that are helpful resources for people with disabilities
So without further ado, let's get started!
Social Security benefits for people with disabilities
There are two main programs that the federal government offers to assist disabled people financially.
Social Security Disability Insurance (SSDI)
The first of those two is Social Security Disability Insurance (SSDI).
If you've worked under Social Security long enough before becoming disabled, you can qualify for SSDI.
Essentially, you earn credits for making a certain amount of income annually.
This year, if you earn $1,410 in wages or from self-employment, you receive one credit. When you make $5,640, you hit four credits, which is the maximum allowed for qualifying.
To qualify for SSDI, you must also have earned around 40 credits(the exact number dependant on age), 20 of those credits in the last 10 years since becoming disabled.
(Check out the official guide on credits here.)
To access SSDI, you can complete an online application, call their toll-free number at 1-800-772-1213 (1-800-325-0778 for folks who're hard of hearing), or visit your local Social Security office.
Certain conditions will qualify you automatically. But if you don't have one of those conditions, don't fret; there's still a good chance you'll be eligible.
SSDI only covers full disability and long-term conditions that meet the following criteria:
Those who can't do the work they did before because of a disability

Those unable to adjust to other work because of their condition

The condition has or is expected to last more than one year or result in death.
Determinations are made based on your application, your medical records, and for those who are still working, whether your current income is less than $1,260 per month.
Your application may be expedited through the Compassionate Allowances if you have certain cancers, adult brain disorders, or rare children's disabilities.
You might qualify under special circumstances if:
You're blind or have low vision

You're the widow or widower of a person who qualified

Your child is disabled

You haven't worked but became disabled before the age of 22

You're a disabled veteran
If you do qualify, you'll receive monthly assistance that you can directly deposit into your bank.
The amount you receive is based on your average lifetime earnings before you became disabled and typically ranges from around $700 to $1,700 per month.
Supplemental Security Income (SSI)
The other federal program we mentioned is Supplemental Security Income (SSI).
SSI helps disabled people, elders over the age of 65, and blind people with little to no income.
If you haven't worked recently or have no work experience, this may be the only option available for you.
If you're unsure, use this online screening tool to determine what benefits you may be eligible for.
If you decide to apply for benefits, you'll follow the same steps as you would for SSDI. You can complete an online application, call their toll-free number at 1-800-772-1213 (again, 1-800-325-0778 for folks who are hard of hearing), or visit your local Social Security office.
You'll be asked to provide information about your medical history and income. For SSI, folks with disabilities must meet the following requirements:
Are over 65 to meet the age requirement

If you qualify as blind meaning:

You have a central visual acuity for a distance of 20/200 or less in your better eye with the use of a correcting lens, or

You have a visual field limitation in your better eye, such that the widest diameter of the visual field subtends an angle no greater than 20 degrees.
If you qualify as disabled meaning, you have a medically verifiable physical or mental condition that:

Means you cannot earn substantial income from work

Can be expected to result in death

Can be expected to last or has lasted for a continuous 12-month period
If you meet the disability requirements, your income will be the next determining factor.
To qualify, you cannot exceed the Federal Benefit Rate (FBR), which is currently $783 per month for an individual or $1,175 per month for a couple.
If you meet these requirements, then you'll receive payments monthly, again, meaning that you'll get $783 per month as an individual or $1,175 per month as a couple.
Both of these programs also offer incentives for those who want to work again and are on the path to doing so.
These include things like extending your access to Medicare, covering impairment-related work expenses, and a safety net for folks who phase out of the program by earning "substantial" income but have "dry" months where they don't meet the requirement.
For a more comprehensive list of the incentives, here's a link.
Government health insurance & insurance products for the disabled
Medicare
First, let's talk about people with Social Security benefits.
If you receive SSDI, the odds are that you can eventually get coverage through Medicare, a low-cost health insurance program available to people over 65 who have paid taxes into the program and people with disabilities.
However, there's a 24-month waiting period between the time you qualify and where your Medicare coverage begins.
If you're in that waiting period, you're not out of luck, though — you may be able to sign up for Medicaid, another low-cost government insurance program.
Medicaid
If you receive SSI, your insurance coverage will vary based on the state where you live. In some states, you may automatically be enrolled in Medicaid when you qualify for SSI.
You're guaranteed to qualify for Medicaid in other states, but you'll still have to apply for it.
And, in a few states, you're not guaranteed eligibility but still likely to receive Medicaid. Check here to find out the rules where you live.
If you don't receive either of these benefits, but still meet the definition of disability by SSI standards, you might still be able to gain access to Medicaid. For example, you might be disabled but make too much income to receive SSI.
Federal regulations require that states must cover severely impaired people, have qualified for SSI and Medicaid before, but now earn too much income to be eligible for SSI.
They also must cover people over 18 who became disabled before 22, but no longer qualify for SSI.
States make their own determinations beyond that, and some even cover folks with disabilities who wouldn't otherwise qualify for Medicaid.
To receive Medicaid, you'll need to apply with your state.
You can find a list of state Medicaid websites here. They'll need you to provide information about yourself, your dependents, and proof of your monthly income.
Affordable Care Act (ACA)
And lastly, if you don't qualify for Medicaid, you might still be eligible to find a plan through the Affordable Care Act (ACA).
The ACA provides federal subsidies for people at 100% to 400% of the federal poverty line to make healthcare more affordable.
As part of the ACA, insurance companies can't reject you for pre-existing conditions, including disabilities.
You can apply for ACA coverage through your state's marketplace, which you can find here.
Housing aid for people with disabilities
Let's start by talking about the federal grants you can receive for housing assistance.
Housing Choice Vouchers
Under the Department of Housing and Urban Development's (HUD) Housing Choice Voucher program, local Public Housing Authorities (PHA) can offer rent and housing assistance to low-income, non-elderly families that include people with disabilities.
The vouchers cover the difference between an individual or family's monthly rent and 30% of their monthly income.
Based on your local PHA's specifications, you may be required to live in specific housing projects, or you may be allowed to select any safe, accessible, and reasonably priced home in the private market.
You can find your local PHA here.
While the vouchers are typically used for rental assistance, some PHAs allow qualified folks to use their vouchers towards homeownership.
For instance, in New York State, you can use the voucher to purchase a home if you're a first-time homeowner. (With a caveat):
They require that you take a class in homeownership, that the home meets certain requirements, and arrange for a private inspection of the home.
They can even assist you with your mortgage or with making the down payment.
Tax Deductions
Under Topic Number 502, if you itemize your deductions using Form 1040 Schedule A, the IRS allows you to deduct any medical expenses you have over 7.5% of your annual gross income.
That means if you make $50,000 in a year, you can deduct any medical expenses you make that exceed $3,750. And here's a quick tip:
That includes making home renovations to make your house or apartment more accessible.
If you're in a position to do so, don't miss out on that opportunity.
Americorps — Rebuilding Together
Rebuilding Together is a volunteer-run program that offers help to those needing assistance building or repairing their homes.
They pride themselves in assisting folks with disabilities to build their homes and make them more accessible.
In 2016, 50% of the homes they built or repaired had one or more disabled persons living in them.
You can find your local affiliate here.
Finding Housing assistance for disabled veterans
There are five federal grants that an honorably discharged disabled veteran can receive.
Lifetime grants up to $6,800 are available for veterans with service-related and/or non-service-related disabilities rated up to 50% service-related.
Veterans with non-service-related disabilities can receive up to $2,000.
The grants themselves can be used to make entryways, exits, bathrooms, and kitchen facilities more accessible. They can also help to improve plumbing and electric for medical equipment installation and more.
These grants help people with service-related disabilities either build an accessible home or adapt an existing home to be more accessible.
Qualifications for each vary based on your disability. For SAH, you must own the home and live there permanently, while for SHA, the home may belong to a family member, and you must live there permanently.
For 2020, SAH grants run up to $90,364, and the SHA grants max out at $18,074. You'll only be able to use the maximum amount three times, though.
You may also be eligible to receive a grant to make adaptations to a family member's residence where you'll live temporarily.
The maximum you can receive through SAH is $39,669, and through SHA is $7,083.
Keep in mind, though; these grants do count towards your three usages.
The VA is authorized to distribute up to $1 million in grants to eligible disabled veterans to adapt their homes with new assistive technologies such as voice-command software and assistive feeding devices. The maximum grant per person is $200,000.
Veterans can also check out The Wounded Warrior Home Project, which provides transitional housing and assistance with the housing search for disabled veterans.
Fill out an application here.
Independent Living Skills & Housing Counseling
Every state has a Department of Human Services or Disability Office as well.
If you'd like help finding more rental housing programs, homeownership, or housing counseling, find out more about what your local government has here.
Mobility and medical assistance disabled persons
Medicare
If you have Medicare Part B, which is insurance that covers services and equipment not covered by Part A, your plan covers 80% of the cost of durable medical equipment, which includes walkers, wheelchairs and mobility devices, crutches, beds, lifts, and much more.
You may be asked to rent the equipment, or you'll have a decision between renting and buying. And you'll also have to cover the remaining 20%.
Medicaid
However, if you have Medicare and Medicaid, Medicaid can cover the 20% portion of your equipment that Medicare does not cover.
Medicaid plans vary by state, but it'll cover all or most of the cost of any necessary equipment in most jurisdictions.
Find your state's plan here.
Mobility and medical equipment savings for disabled veterans
If you have TRICARE, a health care program specifically for veterans and service members, you can get your durable medical equipment and other necessary medical supplies fully covered.
Stores with Discounts on Mobility Equipment:
Finding service animals & pets for disabled persons
Assistance Dogs International. Assistance Dogs International (ADI) is an organization dedicated to training and placing service dogs for people with disabilities in need.

4 Paws for Ability. 4 Paws for Ability's primary focus is finding service dogs for children with disabilities in need, though they also help veterans and adults with disabilities too.

Canine Assistants. Canine Assistants trains Golden Retrievers, Labrador Retrievers, and Goldendoodles in Milton, Georgia, to help people dealing with specific disabilities.
To learn more about their service dogs, you can find more info here.
Canine Companions for Independence. Canine Companions for Independence provides service dogs of all types, including those trained to help veterans and people with disabilities.
Scholarships & education discounts for disabled persons
Scholarships.com: Scholarship.com offers a whole list of various scholarships to help disabled persons get the education they deserve.
The requirements for each one may be slightly different; to get more information on them, visit this page, and see which ones may fit you.
AAHD (Temporarily Suspended): Unfortunately, the AAHD scholarship programs have been temporarily suspended. It's still worthwhile to keep in mind, though, as they offer a whole slew of scholarships to aid disabled students.
You'll need a personal statement, two letters of recommendation, and a few other requirements to apply. Learn more about the programs here.
Learn How To Become: With a list of over 23,000 options for students with disabilities, Learn how to become is one of the best resources out there for disabled students looking for financial aid in their education.
Get more information on the various scholarships here.
Affordable Colleges Online: Another excellent resource for finding disabled students the financial aid they deserve. You can visit this page to see if any of the programs may apply.
Automobile savings for people with disabilities
These car companies offer rebates to folks with disabilities on equipment such as lifts, ramps, and hearing assistance devices to make your car more accessible:
Entertainment and travel discounts for people with disabilities
We all love to travel, have fun, and take part in adventures — which is why it's important that we also list some of the best discount programs for people with disabilities.
The list of available discounts ranges from national parks, to travel, perks, and more. So let's jump into them.
National Park Service
The National Park Service offers an Access Pass for people with disabilities. It's totally free (normally $80) as long as you provide proof of disability and proof of US residency.
You'll receive free access to any national park and 50% discounts on some amenities fees.
You can get your pass for free in person at any national park or by mailing in this application for a $10 fee.
State Parks
Many state parks offer free access for folks with disabilities as well. Check with your state's parks and recreation website to find out if your state participates.
Movie theaters
Regal Cinemas. Offers a free ticket for one companion seeing a movie with a person that has a disability. They also offer promo codes that you shouldn't miss out on.
Zoos
Virginia Zoo. Folks with disabilities can get a free ticket to the Virginia Zoo and one for their companion.

San Diego Zoo and Safari Park. Folks with disabilities traveling with a companion get one ticket for free.
More San Diego Zoo promo codes here.
Philadelphia Zoo. People with disabilities visiting with a government-funded Personal Care Assistant receive one free ticket.

San Francisco Zoo. Guests with disabilities receive San Francisco resident discounted rates.

Minnesota Zoo. Guests with disabilities visiting with a companion receive one free ticket. You may also qualify to get the other covered by the Free to Explore program.
Amusement Parks
Several amusement parks also offer priority access to people with disabilities. Here are a few:
The Ride Accessibility Program allows them to access rides without waiting in the physical lines, free to venture around the park while they wait for their turns.
Universal Orlando. Universal offers a similar program as Busch Gardens, allowing people with disabilities special access to certain queues and programs with their Disability passes.
Hotels & Flights
ClubGO. ClubGo offers up to 60% off select resorts, motels, hotels, and even flights for those traveling with disabilities.

Airline Policies. Most airlines offer assistance and services to make flying go smoothly for disabled persons. If you're planning a flight, make sure to contact the airline ahead of time to determine how they can assist you during your travels.
Rental Car Services
Avis. From swivel seats to transfer boards, Avis helps people with disabilities get access to rental car services without hassle from swivel seats to transfer boards. Learn more about their services here.
Public Transport
Sage Traveling. A travel agency that creates accessible packaged trips around Europe for people with disabilities.
If you sign up for their mailing list, you'll get their free monthly newsletter and a 50 Euro coupon towards your next vacation.
Amtrak. Offers a 10% discount for adults and children who request special assistance as well as their companions over the age of 18.
Passengers with disabilities riding the Downeaster train receive 50% off.
Paratransit. Most cities offer a door-to-door paratransit ride program for people with disabilities who cannot take the bus, subway, or other public transit options. In fact, it's required under the Americans With Disabilities Act (ADA).

Examples include Access-a-Ride in New York City and The Ride in Boston. Some cities, including Boston, have begun pilot programs to offer subsidized Uber and Lyft rides as an alternative to paratransit, with fares as low as $2 per ride. Check with your local public transit authority to see if they offer these services.
Museum and Cultural Center Discounts for people with disabilities
Metropolitan Museum of Art. The Metropolitan Museum of Art offers specially designed experiences for people with various sorts of disabilities. From, deafness, to blind touch exhibits and more.

Disabled World. Disabled World offers a whole list of cultural centers that provide unique experiences and discounts for people with disabilities.
If you're interested in seeing some of those centers, visit this page.
Aside from these, there are plenty of cultural centers and museums that offer all sorts of discounts.
If you plan on visiting any during a trip, make sure to bring documentation — You may be surprised by how generous they are towards disabled persons and their companions.
Useful apps for people with disabilities
These free apps are incredibly helpful resources for people living with disabilities. Check them out:
Phone and PC discounts for people with disabilities
PCs for People. While not exclusively for people with disabilities, PCs for People helps provide those on government programs and/or with low incomes with tech and low-cost internet.

Lifeline. Lifeline helps people using select government programs get access to low-cost phones and plans.
To find out if you're eligible to get assistance from Lifeline, learn more here.
Helpful resources for people with disabilities
And that wasn't a comprehensive list by any means, there are tons of non-profit organizations dedicated to helping people with disabilities find work, access resources, and have fun.
Check some of them out here:
Easterseals. Provides programs to help you live abundantly, learn essential skills, and train for and find work.
They also provide respite services and have camping/recreation facilities across the country designed with disabilities in mind.
AARP. If you're over 50, you can sign up for a membership with the AARP and get discounts on everyday items, including travel, restaurants, and groceries.

Special Olympics. Has sporting events for people with intellectual disabilities around the globe.

American Association of People With Disabilities. An advocacy organization aimed at increasing the political and economic power of people with disabilities.
They offer voting initiatives, summer internship programs, mentoring, and more.
And make sure to look into organizations that work to support people with your particular condition.
Here are a few excellent examples:
If there's any organization or discount we missed, let us know! We frequently update this page to make sure it's always up date.
Get each week's best deals from Dealspotr in your inbox
This guide was published on September 3, 2020
, and last modified on September 3, 2020
.
Stores related to this article:
Toyota
,
Amtrak
,
BMW
,
Nissan
,
Subaru
,
Honda
,
Acura
,
Ford
,
Audi
,
Volvo
,
Hyundai
,
sandiegozoo
,
SpinLife
,
Lexus