200+ Discounts for Teachers & Educators You Probably Didn't Know About
Written by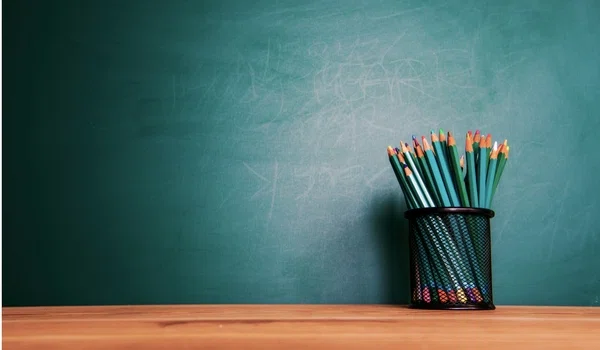 Despite their hard work, teachers and educators are often forgotten when it comes to getting deals. And with teachers spending more and more of their own money to stock their classrooms and help their students to succeed, it's crucial that they find the best discounts and deals. But you don't have to wait until Teacher Appreciation Day to get great deals. Beyond the usual in-store and online discounts there are some resources that will help you on your bargain hunting quest.
About This Guide
We'll walk you through these steps for finding the best teacher and educator discounts, but also some general tips to keep in mind when making purchases.
Joining professional organizations or unions to get access to more deals
Getting teacher identity cards to get access to more discounts
A roundup of the best discounts for teachers (over 100 discounts that you can use without joining a program or group)
Extra pointers
Discounts from Professional Organizations & Unions
Consider joining a organization for teachers/educators, if you haven't already, for their discounts and benefits. Some are free to join and while others might have a yearly membership fee, the extra savings you have access to can save you money in the long run since some of the discounts you can get through these organizations are often not available otherwise. And be sure to look for local groups since they might offer different discounts.

American Federation of Teachers (AFT) Discounts
The American Federation of Teachers is an affiliate of the American Federation of Labor and Congress of Industrial Organizations (AFL-CIO). The AFT is a labor union that champions for both teachers and students. Membership to the AFT is handled through local or state affiliates and through the AFT you receive benefits like no-cost life insurance and the AFT+Credit Card. Even if there is not a local affiliate in your area, you can still join the AFT as an associate member. Beyond discounts, members also get financial and legal counseling in addition to family members being able to apply to AFT's college scholarships. You can read about all the benefits you can receive through the AFT here but we've highlighted some of our favorite discounts below:
Discounted subscriptions to magazines: Through AFT you can save a huge percentage off the normal cover price. For example, you can get 51 issues of The Economist, normally $407.49, for $152. See their full selection of discounted magazine subscriptions here.
Cars & Car Rentals: Get up to 25% off at Avis, Budget, Hertz, Dollar Car Rental, Thrifty Car Rental, and Payless Car Rental when you book using through AFT. If you need to rent a truck, get 20% off with Budget Truck Rentals on both local and one-way rentals. And if you're looking to purchase a new car, the AFT provides perks through TrueCar: Get up to $1,000 in member discounts on used cars, a $100 rebate when buying a new union-made car, or $200 on a new union-made EPA green car.
Goodyear: Get 10% off all Goodyear tires, 10% off car services (including auto maintenance, auto parts), and 5% off preventative maintenance at company-owned Goodyear locations.
Insurance: Through the AFT you can get auto, homeowner's, and renter's insurance at MetLife and save up to 15% on your payments.
Rosetta Stone: If you want to learn a new language, AFT offers discounts on Rosetta Stone.
Telefora: Save 25% on flower arrangements and gifts at Telefora. Use promo code BAAUPM25 to take advantage of this discount.
AT&T: Get up to 15% off your monthly bill with AT&T through AFT as well as 20% off on select accessories and the $25 activation fee waived on select devices. Learn more about this discount here.
Travel & Events: Save 20% off the best available rate when you book at Wyndham hotels. And through AFT get discounts for water and theme parks like Disney and Six Flags; save to 24% on tickets to movies at AMC, Regal, and Cinemark theatres; and save on tickets for NFL games and concerts.
Restaurants: AFT has numerous discounts for restaurants ranging from Ghirardelli Chocolate to Chili's and many more. See all of the restaurants here.

National Education Association (NEA) Discounts
The National Education Association (NEA) is the largest professional employee organization in the United States with roughly 3 million members. Membership is usually handled on the local level, as with the AFT. To find out more about how to join the NEA, look for your local affiliate. Once a member of the NEA, you have access to exclusive credit cards, insurance, discounted travel, and more. For everyday purchases, the NEA's Click & Save program gives you savings on brand name merchandise from hundreds of retailers to save on everything from clothing, electronics, restaurants, and more. Some places where you can use the NEA's Click & Save are Best Buy, Lowe's, Macy's, and Priceline.com.
Below we've highlighted some of the NEA's member benefits:
1-800-Flowers.com — Teachers receive a 20% discount on any 1-800-Flowers or 1-800-Baskets purchase through the NEA.
At&T: Like the AFT, the NEA offers members 15% off on monthly service at AT&T in addition to a $50 credit towards each new activation.
Cars & Car Rentals: The NEA's Auto Buying Program gives members access to TrueCar services (with members saving an average of $3,000 off MSRP) as well as special member pricing on Chrysler, Jeep, Dodge, Ram, and Fiat vehicles. The NEA also has special member pricing for car rentals at Alamo Rent a Car and Enterprise Rent a Car, 5% off at Dollar Rent a Car, up to 20% at National Rent a Car, and up to 25% off at Hertz Rent a Car.
NEA Click & Save: Enjoy a cornucopia of savings through NEA's Click & Save market. Some participating retailers include Macy's, Best Buy, Lowe's, Priceline, Crate and Barrel, Brooks Brothers, and hundreds more.Plus, you can invite up to four friends to join for free.
NEA Magazine Service: NEA members receive up to 85% off on over 800 magazine titles through the service.

Association of American Educators (AAE) Discounts
The Association of American Educators (or the AAE) is a non-union organization for teacher representation and educational advocacy. The AAE offers discounts at top retail and service providers, everything from Brooks Brothers to SeaWorld. As an educator (someone who receives a W-2 from an educational entity) you can receive insurance and legal protection through this organization, and even if you are not an educator, you can still join the association for other benefits.
Educators Travel Network is a membership-only travel club for current or retired educators. It works like AirBnB but for educators. Though you are required to host at least once a year, you earn reward dollars to use later on the site. You join the network with a yearly membership of $36 and list your home to host other educators who want to visit your area in addition to discounts on flights and travel packages. For a discounted rate of $45 a night you get a chance to visit new places for cheaper than regular accommodations while connecting with other educators.
There are also many smaller associations and groups that are more regional and may offer different discounts from larger ones. Joining them may also means you're more likely to get discounts for local businesses that you already frequent. In addition, many places like museums and parks often have teachers' discounts/perks.
Discounts from Teacher Identity Cards
These two programs are not part of professional organizations or unions but by joining you can get access to extra discounts.

International Teacher Identity Card (ITIC) Discounts
The International Teacher Identity Card (ITIC) is offered by STA Travel for full-time educators for an annual fee of $20. It's an internationally recognized and accepted proof of teaching status (endorsed by UNESCO) and with the card you have access to thousands of discounts worldwide as well as discounted rates at hotels and hostels but it is just as useful at home. We've highlighted the best domestic discounts offered through the card below on everything from restaurants to car maintenance but check out the ITIC site to see them all:
Advantage Rent a Car: Get 15% off car rentals in the United States at over 40 locations.
Cost Plus World Market: 10% off online purchases at Cost Plus World Market with the ITIC card.
Dell: Teachers save up to 40% on select PCs and up to 50% on select TVs and other electronics.
Firestone Complete Auto Care: Get 15% off oil changes, maintenance, and repairs including brakes, engine repair, wheel alignment, steering, and suspension. You also only pay store cost plus 10% on Bridgestone and Firestone brand tires.
FramesDirect.com: FramesDirect.com offers a wide selection of premium and designer eyewear and contacts, and teachers get 20% off complete pairs of glasses (frame plus lenses).
Godiva: Get 20% of your Godiva purchase with preferred pricing.
Guess: Guess offers the latest fashion for men and women and through your ITIC you can get 50% off sale items.
Happy Socks: Save 15% on selected products at HappySocks.com.
Hard Rock Cafe: ITIC cardholders receive 10% off food and non-alcoholic beverages at selected Hard Rock Cafe locations.
Jiffylube: Get 15% off oil changes and services at over 1,000 locations nationwide.
McDonalds: 10% off your entire purchase at the 724 Broadway New York City location ONLY.
Missguided: ITIC cardholders receive 30% off affordable and trendy clothing from Missguided. Regular priced items only and excludes beauty products.
Quiznos: Free chips and regular fountain drink with the purchase of a regular sub, large sub, or large salad.
Rosetta Stone: Learn a new language with 25% off Rosetta Stone with your ITIC.
Sudio Sweden: ITIC cardholders get 15% off earphones and headphones from Sudio Sweden.
Target: Cardholders will get $5 off $50 or more as well as free shipping on purchases from Target.com.
Tatcha: Get $10 off your order of $50 or more from this luxury skincare brand.
Uber: First-time users to Uber will get $20 off their first ride.
Walgreen: Cardholders will get 20% off contacts with free shipping on orders made online.
In addition to these great deals, your ITIC card has countless deals for travel and attractions, such as discounts for admission to the Metropolitan Museum of Art, Madame Tussauds, Six Flags and more.

ID.me / TeacherID Discounts
Another site to check out is ID.me: like the ITIC, it confirms identities but online. Intended as a site to prove online identities when shopping, they also offer exclusive military, first responder, student, and teacher discounts to site users. ID.me has been vetted and supported by the U.S. Department of Commerce and the U.S. Department of Veterans Affairs since 2013 and since 2014, been used by federal government for online transactions for government services so you can rest assured of its legitimacy. Sign up is free and once ID.me confirms your status, not only can you save on sites that use ID.me, called TeacherID when used by teachers, you're offered exclusive discounts, as well as their free loyalty program called ID.me Shop which offers free cash-back on purchases made through the site.
TeacherID has great offers for hotel bookings, the following hotels offer 10% off the lowest available price when you book.
23 and Me: 23 and Me offers genetic testing kits and through TeacherID you can get free shipping.
Ashley Stewart: Get 10% off at this plus-sized clothing retailer when you shop online.
Audiobooks.com: Teachers get one free audiobook from Audiobooks.com.
Columbia Sportswear: Though TeacherID, teachers get 15% off all orders from Columbia.
CoolFrames.com: Save 5% on orders from CoolFrames.com.
D.C. United: D.C. United is offering $10 off tickets to their soccer matches.
Freshpair: Get 20% off at this leading underwear and lingerie retailer.
Goruck: TeacherID is offering 25% off heavy-duty backpacks and gear from Goruck.
Hanes: Get essential basics from Hanes, Champion, One Hanes Place, and Just My Size for 10% off on your entire purchase.
Hershey Store: Save 20% on purchases made at the Hershey's Store, the online store for Hershey products.
Kayla Itsines: Teachers can get Kayla Itsines' Bikini Body Guides for 20% off.
Leesa: TeacherID is offering Leesa's innovative mattresses for 12.5% off.
Overstock: Free membership to Club O (a $19.95 value).
Pure Formulas: Pure Formulas offers wellness and health supplements at a 10% discount for teachers through TeacherID.
Rhone: Stylish activewear for men by Rhone offered with a 10% discount.
Road Runner Sports: Road Runner Sports specializes in running and walking gear and is offering 20% off for teachers through TeacherID.
Saucony: Get 10% off high performance running shoes and apparel from Saucony.
SeaWorld Parks & Entertainment: Teachers can get a complimentary trip to SeaWorld Florida.
Shirt Supplier: A wholesale retailer for blank t-shirts, Shirt Supplier is offering 20 to 25% off your purchase.
Sonic Electronix: $15 off purchases over $200 at Sonic Electronix, a premiere online destination for consumer and car electronics.
Sperry: 15% off purchases at Sperry, known for their boat-shoes.
Sunglass Hut: Get 15% off the best selection of designer and performance sunglasses from Sunglass Hut.
Tampa Bay Rays: The Rays are offering teachers complimentary tickets to select games.
Tervis: Get 15% off Tervis' insulated drinkware for hot and cold beverages. They have options to customize and make great gifts.
Thrive Market: Free membership to this online health food store. Thrive Market wants to provide organic and non-GMO products at wholesale prices.
Tommie Copper: Get 15% off compression apparel from Tommie Copper.
Widex: Receive a no-obligation trial of Widex BEYOND 440 hearing aid technology as well as a $400 rebate with purchase of a set of Widex BEYOND 440 hearing aid technology.
These are only some of the tips and general advice we have to help educators save money, so we've also compiled an extensive list of over 100 discounts offered to teachers and educators that you can get without joining one of the groups or organizations above.
Teacher Discounts from Major Retailers
Arts, Crafts, and School Supply Discounts for Teachers
Whether it be for your students or yourself, buy your arts & crafts and school supplies from these stores and save yourself some money:
A.C. Moore gives teachers 15% off both regular price and sale items when you show a school ID or paystub.
Academic Superstore offers year-round discounted technology and software to U.S. educators.
Ben Franklin Crafts and Frame Shop offers a 15% discount to teachers for the purchase of classroom materials.
Blink Art Materials allows you to register your school to receive discounts on art supplies in addition to other resources like free lesson plans.
Curious Chef offers educator discounts on bulk kitchen products for verified cooking educational programs in the U.S. Save 30% on orders over $100.
Discount Dance Supply offers discounts and rewards through their Dance Teacher Program.
Just show your valid school ID at Dollar Tree at get 10% off your purchase. This discount is only offered at participating stores so be sure to ask during checkout.
Dramatists Play Service offers a 10% discount when ordering twenty or more copies of any DPS Acting Edition to accredited schools.
Ellisi Gifts makes personalized gifts ranging from photo crystals to custom iPhone cases. After submitting proof of employment, you'll be sent a code for 10% off your purchase
Fedex Office/Kinko's has a National Educator Discount program that gets you 15% off almost all products and services.
G.Willikers Toy Shop offers 20% to teachers in-store at their Portsmouth, NH location.
JoAnn Fabrics offers teachers a 15% discount both online and in-store when you sign up for Joann Teachers Rewards.
K12 School Supplies offers significantly discounted school supplies for teachers with savings up to 80%.
Kennelly Keys Music offers U.S. music teachers a 20% discount on all orders of books and sheet music when teacher ID is presented at checkout.
Lakeshore Learning's Teacher's Club gives teachers 15% off hundreds of products in-store as well as special monthly offers.
Michaels offers a 15% discount for teachers in-store.
Naked Binder has non-toxic, environmentally safe, and 100% recyclable school products and also offers special pricing for teachers. Email them at info@nakedbinder.com or call 877-446-2533 to get special pricing.
National School Supply offers discounted rates on school supplies, resources, and equipment.
Office Depot/Office Max offers 2% back in rewards and also have a teacher resource center full of ideas and product suggestions for teachers. In addition to rewards, they offer a Give Back to School program that gives 5% to the school of your choice with the purchase of qualifying school supplies.
Oriental Trading offers discounted teaching supplies & stationery.
PBS offers access to a free digital curriculum-based resources through PBS Learning Media.
Party City offers discounts on orders placed by special organizations, including schools. To receive a discount, provide Party City with a letter, signed by an officer of your school or organization on official letterhead. All purchases must be paid by check or credit card in the name of the company or organization.
Pencils.com offers teachers 10% off all orders when you sign up for their teacher/educator discount program.
Pets in the Classroom allows teachers to apply for grants to purchase classroom pets to further enrich student education.
Raymond Geddes' Get More Club is a rewards program for teachers and schools. Based off the purchases made each quarter, a discount will be sent for use in the next quarter for a total potential savings of up to $500 a year.
Silhouette offers educators discounted prices on their extensive range of arts and crafts products.
Registered AAE members can save 20% at SimplyStamps.com by using the AAETEACH coupon code at checkout.
Speed Stacks are used to increase hand-eye coordination by creating formations of cups as quickly as possible. You can get a free set for your classroom, though it is limited to one per school.
Staples' Teacher Rewards Program gives teachers 5% back in rewards for purchases made both in-store and online and 10% back on teaching and art supplies plus free shipping on all orders with no minimums.
The Container Store offers a free Organized Teacher program which offers special discounts to help teachers organize their classrooms. These offers are redeemable on orders online, in-store, and by-phone
Automotive and Car Rental Discounts for Teachers
Cars are often an essential but expensive part of our everyday lives but hopefully these discounts will help:
Budget Rent a Car offers 20% off truck rentals for local moves and 15% off for one-way moves. Just use code TEACH to redeem this discount at checkout.
E-Z Rent a Car offers 10% off for teachers when you use code 827B9 at checkout.
The GM Educator Discount gives educators special discounts and financing on selected GMC, Chevrolet, and Buick vehicles.
Sixt Rent a Car offers teachers, students, and school employees a 5% discount on rentals in the U.S. with the presentation of a valid ID.
Books, Magazines, and Newspaper Discounts for Teachers
These bookstores and publications understand the value of reading and offer teacher and educator discounts aplenty:
Barnes & Noble's B&N Educators program gets teachers 20% off the publisher's price for all classroom purchases and 25% off during Educator Appreciation Days. Plus, you'll receive special email offers and notifications about special events.
When you sign up for Project: Educate at Bookmans, you get 20% off all purchases made in-store.
Books-A-Million offers a free Educator's Discount Program card that gives a 20% discount off the publisher's list price on most hardcover and paperback books used in the classroom.
First Book not only offers new books at 50 to 90% off the retail price but if 70% or more of your students come from low-income families, you may be eligible to receive free books.
Half Price Books gives educators 10% off all purchases made in-store. Just sign up and show your school ID or paystub and get discounts for a full year.
Quail Ridge Books offers teachers free membership into the Readers' Club meaning you get 10% off on personal purchases, 21% off on purchases for the classroom and 30% off New York Times best-seller hardcovers.
Educators in Michigan can get 20% off their purchases of classroom materials at Schuler Books.
The New York Times offers discounted prices for teachers. You can choose either digital or home delivery (which also comes with digital access) at 50 to 60% off the normal price.
USA Today up to 45% off classroom subscriptions for teachers when ordered for educational purposes.
Clothing and Fashion Discounts for Teachers
Whether you're shopping for new work clothes or some fun new duds for the weekend, we've got you covered:
Ann Taylor Loft offers teachers some great perks through their Loft Loves Teachers program. In addition to getting 15% off full-priced purchases, you get access to exclusive sweepstakes and access to grants totalling $50,000 for classroom projects.
With a teacher ID, you can get 15% all of your in-store, full-priced purchases at Banana Republic (not valid at factory stores).
Bonobos offers teachers 15% discount off on your first five orders after verifying teacher identification through SheerID.
Bunion Bootie offers 10% off for teachers on all purchases.
Use code: TEACHFOR20 at Dr. Scholls to get 20% off your purchase. Offer excludes Original & Work collections.
DressBarn's teacher loyalty program gets you 15% off your regular-priced purchase every time you shop in-store with valid ID.
Shop in-store at any J. Crew or J. Crew factory stores and get 15% off when you show a valid teacher ID at checkout.
J. Jill offers teacher-exclusive discounts of 15% off all full-priced items. Valid in-store only with teacher ID.
Get 15% off all your purchases from Karen Kane after verifying your teacher status.
At Madewell, teachers can receive 15% off in-store purchases. Offer available only in-store only.
Steve Madden offers 10% off in-store with valid ID, clearance items are excluded.
At Talbots, teachers can get 15% off all full-priced merchandise. Applicable in-store only, just present your teacher ID when you checkout.
Get 15% off your purchase at Tommy Hilfiger. You'll need to verify your status at checkout through SheerID.
Electronics, Technology, and Software Discounts for Teachers
Technology is an important part of our lives and technology literacy is an important aspect of a child's education. Hopefully, these discounts will help in that aspect of their education:
Adafruit teachers exclusive discounts and offers on the purchase of Adafruit and Arduino products to teach students about electronics.
Adobe offers exclusive discounts on software for teachers and students. You can get programs like Photoshop and Acrobat at a huge discount. Just prove your teacher status by using your school email address or providing a teacher ID card.
The Apple Store for Education allows teachers to receive discounts on purchases by shopping through your school/institution's page.
Bose offers special prices only available to US teachers with savings up to 15%. For inquiries, pricing and to place an order, call our Sales Solution Team at 1-800-353-4207.
Canon offers nationwide discounts to U.S. educators on select educational products with valid educator identification.
Chibitronics offers a 10% educational product discount to teachers who want to teach their students about circuits and programming.
Dell's Member Purchase Program allows you to receive discounted prices on electronics and accessories, member-exclusive offers, and Dell Advantage.
Hewlett Packard offers a 20% discount on select HP products and free shipping on all orders.
Intuit offers free online QuickBooks, ProConnect software, and discounted QuickBooks Desktop products to teachers.
JourneyED offers discounted software and technology teachers after verifying your status as a teacher.
Lenovo gives teachers' discounts after verification through SheerID.
LittleBits offers a 5% discount to teachers who want to teach their students about this platform of easy-to-use electronic building blocks.
Microsoft gives teachers free access to Microsoft Office 365 as well as 10% off Windows devices.
Roxio offers 20% off your purchase of Roxio software with verification through SheerID.
Teachers can save up to 10% at the Sony Education Store after registration.
Studica offers teacher discounts and special pricing on technology and software.
Texas Instruments has a Pre-Service Teacher Discount Program that allows science and math teachers to get discounts on selected products.
ThinkEDU.com offers exclusive teacher discounts of up to 85% off popular computer software programs.
Fitness and Health Discounts for Teachers
Staying healthy can be hard sometimes but these discounts might make it just a little bit easier:
Garmin offers exclusive educator discounts on select products for the classroom.
GelPro offers gel mats to reduce the discomfort of standing for long periods of time and is offering U.S. teachers a 25% discount on all online orders with verified teacher identity.
Lasik offers 20% off the standard price of LASIK or PRK for teachers. Book a consultation or call 855-341-3937.
Home and Home Improvement Discounts for Teachers
Next time you need to buy things in bulk or are thinking of redecorating your home, remember these sweet deals:
Costco Wholesale allows you to confirm your teacher identity through SheerID when signing up and get $60 in savings.
My Alarm Center has exclusive nationwide discounts on home security systems just for teachers.
Shop in-store at Home Depot and show your tax exempt paperwork to pay no sales tax on your purchase. Lowe's offers a similar program.
The Mine (formerly ATG Stores) offers a 10% discount on furniture orders to teachers after registration with a school email address.
Hotels and Attractions Discounts for Teachers
Some discounts to keep in mind for your next vacation. These hotels and attractions all want to reward teachers for the hard work you do:
Aston Hotels & Resorts offer teachers a 10% discount on all hotel and condominium room rates at their Hawaii, Lake Tahoe, and Lake Las Vegas locations in addition to other complimentary services and exclusive offers.
Book a trip with Contiki longer than 7 days and save $75. Call 1-866-Contiki to book and mention "teacher" to redeem.
Coral Cay Resort offers exclusive vacation packages in Florida to teachers after verification.
The Florida Teacher pass is a free admission only pass to both Legoland Florida and Water Park, Coca-Cola Orlando Eye, Madame Tussauds Orlando and SEA LIFE Orlando to introduce teachers to Merlin Attractions. Teacher Passes are valid for one year from the date of first use.
Hawk's Cay Resort offers a yearlong Teacher Appreciation special of 15% off on vacation packages.
Lake Buena Vista Resort Village & Spa has exclusive vacation packages for teachers.
Legoland California offers free admission to teachers on selected days with advance reservation and friends & family can enter for $50.
Many Marriott family hotels offer discounts for federal, state, county, and local government employees. Teachers may be able to qualify for these discounts but be sure to contact the Marriott of your choice to confirm.
Mermaid Cottages in Georgia offers a year-round 5% discount to all teachers. Just enter code EDUCATOR when making your reservation.
Preferred Hotels & Resorts offers 20% off best available rates for teachers along with special VIP amenities such as daily breakfast for two, discounts on dining, spa treatments, valet parking, and more.
Prince Resort in Myrtle Beach offers an exclusive educator discount on room rates. Must present valid teacher ID at check-in.
The Crayola Experience in Orlando offers free admission to teachers every day with valid teacher ID.
The Enclave Hotel and Suites in Florida offers an exclusive teacher's discount of 25% all year round.
The Galleria Palms Hotel in Florida offers a special rate of 15% off for teachers. Call (407) 396-6300 to book and refer to the special Teacher Appreciation Rate Offer.
The Hilton Bonnet Creek offers teachers exclusive discounted room rates in addition to other discounts and amenities.
The Swan and Dolphin Resort at Walt Disney World has special room rates for teachers. Book online or call 1-888-828-8850 and ask for the teacher rate.
Tradewinds Resort offers a year-around 10% discount off the best available rate in addition to heavily discounted rates on selected dates.
VacationstoGo, "the world's largest cruise agency," lists special deals for educators on cruises. Teachers will need to submit proof of teacher status when booking.
Westgate Resorts offers a 10% discount on the best available rate to teachers by using code EDUCATORS10 when you book online. You'll need to provide your teacher ID at check-in.
Insurance Discounts for Teachers
Ensure that you're insured with these teacher/educator discounts:
Esurance offers discounts for certified educators. To see if you qualify and to get a quote, call 1-800-ESURANCE or visit the Esurance website.
Horace Mann Insurance was created by teachers for teachers and offers special rates for educators.
Liberty Mutual Insurance offers special auto insurance coverage for teachers. Coverage includes $0 deductible if your car is damaged while you are driving on school business and $0 deductible if your vehicle is vandalized on school property or during school-related events.
Classroom Supply Resources for Teachers
Yoobi is a stationary store worth knowing about, not only because of the quality of their products but because of their mission to provide classroom supplies to schools in need. For every item purchased on their website and in-store (both at their locations and Target), they donate an item into a Classroom Pack. These Classroom Packs are filled with essentials like pencils, erasers, glues, crayons, and more and given to classrooms in need. Yoobi works with the Kids in Need Foundation who in turn partners with companies like 3M, Crayola, Target, and more to ensure that students have the supplies they need to succeed in school. Check out Yoobi's website to see if your school qualifies for Classroom Packs.
AdoptAClassroom.org is a nonprofit that works with corporate sponsors to connect donors to initiatives and classrooms in need. To date, AdoptAClassroom.org has donated $33 million to classrooms with over 169,000 classrooms adopted and 4.25 million students helped. AdoptAClassroom.org realizes that teachers and schools are getting less support than ever and that 60% of all classroom supplies are purchased by the teachers themselves and want to change that. You can register your classroom and receive funds donated by people passionate about education.
AdoptAClassroom.org and Yoobi may not necessarily be offering discounts for teachers but their initiatives to provide needed supplies to classrooms, supplies often provided by the teachers themselves, makes them valuable resources for teachers to be aware of and utilize.
Though not necessarily an immediate money saver, don't forget that educators can file for tax deductions for costs incurred while teaching. This usually includes school supplies but can also include professional development expenses. Individuals can deduct up to $250 or $500 if married joint filing when both spouses are eligible educators ($250 each). For more information see the IRS' page for Educator Expense Deduction. But your deduction isn't capped at $250: if you make more purchases beyond the $250 and that amount exceed 2% of your adjusted gross income, you can deduct those expenses as well. TurboTax and the NEA have excellent resources to learn more about educator tax deductions.
To Sum Up: Extra Savings Tips for Educators
Some things you can do that might not always necessarily mean a discount but may help are to sign up for things with your .edu email address if you have one: often, student/teacher discounts are given after confirming an .edu email address. For example, West Elm offers a 15% discount when you sign up for their email list with an .edu email. Similarly, if shopping in person it never hurts to carry your work ID and asking if the store offers a teacher's discounts. Even places without formal discount programs will sometimes give teachers discounts. If a place offers a student discount, don't be afraid to ask for a teacher's discount. There are also store like Charlotte Russe, Sherwin Williams, and Pizza Hut that reportedly give teachers discounts in-store when you ask and present your teacher ID.
But if these discounts and perks aren't doing it for you, check out Dealspotr to fulfill all your discounting needs. Dealspotr boasts the largest and most accurate database of deals on the internet and you're sure to find what you're looking for.
Get each week's best deals from Dealspotr in your inbox
This guide was published on December 7, 2017
, and last modified on December 7, 2017
.