100+ Gov't + Private Sector Discounts and Benefits for Veterans & Military Families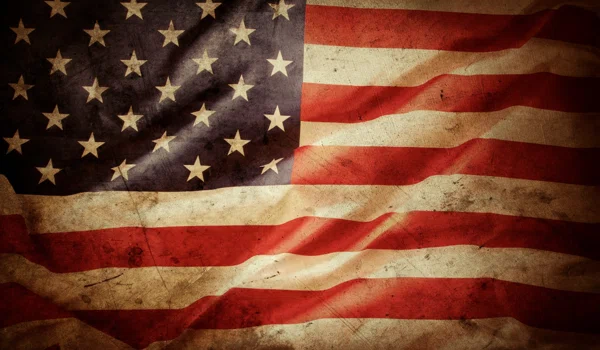 Those who have served in the military are some of the most honored professionals in the United States. Whether Army, Navy, Marine, Coast Guard, or Air Force, whether active duty or reserve, there are many folks out there who wish to celebrate you for your commitment and service.
That means that for the 21.8 million veterans living in the United States, there are many opportunities to save money and to receive rewards, discounts, and reduced rates in honor of your military service.
Of course, we can all stand to save a little money here and there, and it's especially important that veterans know about the many businesses that offer discounts on their products and services. This handy guide will show you some of the benefits, discounts, and deals available to those who have served in the United States military, and how you can get them yourself.
Here's what you'll get in this guide:
First step: Obtain a military ID card
Many businesses, though not all, that offer discounts to veterans will require you to show proof of service. Let's talk about a few different ways that you can obtain a military ID card or other proof of service and get started collecting your discounts and benefits:
Government benefits
Now that you've taken care of your proof of service, let's explore some of the benefits that the government offers to veterans. In honor of your service, the government provides a number of different benefits to veterans that can help you to settle back into civilian life, from health care and home loans to education and training for a new career.
One of the simplest ways you can find out what benefits you're eligible for and start gaining access to them is by registering with the VA's eBenefits portal. The portal allows you to quickly and easily apply for various benefits, check the status of your applications, and manage your current benefits all in one convenient location.
Here are just a few of the services the government offers to military veterans to help you save money:
There are many non-profits and other organizations out there whose mission is to help you with the transition back to civilian life, particularly when it comes to accessing the benefits you're entitled to through the US government.
Benefits for women veterans
For women veterans specifically, there are many organizations that provide you with opportunities and discounts.
Pro tip 1: Consider joining a discount or benefits program for veterans
There are a few programs out there that you can sign up for that will help you get linked up with discounts and rewards in one convenient place. Some are free while others may have a small monthly fee for subscription.
These programs will help you to find discounts and rewards and many offer exclusive savings for members that you won't find anywhere else. Here are three that are definitely worth checking out:
Pro tip 2: Check out websites that offer tips and ideas for finding veterans discounts
There are a lot of websites out there dedicated to helping veterans find ways to save money. Browse the following websites to find out if businesses in your area offer discounts for veterans:
Deals and discounts for veterans
There are plenty of other discounts, reduced rates, and rewards available to veterans. With so many of them out there, it can be difficult to know where to start.
That's why we've broken down these discounts into several different categories, and offered a few examples for each, to help you quickly and easily figure out how to access all the money-saving rewards the US offers to its esteemed veterans.
Travel and transportation
From discounts on plane and train tickets, to reduced rates on hotels and rental cars, there are plenty of ways to make travel more affordable if you're a veteran.
Check out these amazing deals:
Airfare:
Bus and train travel:
Hotels:
Rental Cars:
Vacations:
Groceries and dining
Get your tastebuds ready! These well-known purveyors of food and drink have veterans discounts on the menu that you're going to love:
Automobiles
Make getting from A to B easier (and cheaper!) with these savings on cars.
Computer, phone, and electronics
Connect with friends and family and stay up to date with the latest technology with these discounts on electronics:
Entertainment
Get reduced rates on movies and entertainment in honor of your service:
Health, Body, and Fitness
Keep your body fit and healthy with these health and fitness discounts:
Home Improvement
Grab the supplies you need to build or renovate your home with these home improvement discounts:
Online Shopping Outlets
Shopping online is one of the easiest, most convenient ways to get all of the supplies you need. These companies have savings for military veterans and civilians alike:
Clothing/Fashion
Stay in style with military discounts from some of your favorite clothing retailers including:
Banking
Benefits and discounts are available for you at some of the nation's most trusted banks:
Employment
Transitioning back into civilian life can be a challenge after you've completed your service. However, there are a number of different companies that have made it their mission to prioritize veterans for employment. And, while finding a job isn't exactly going to save you money, it can give you the stability to afford the things you want and need.
If you're looking for employment, these are just a few of the organizations are actively committed to hiring former service members:
More money-saving tips and ideas:
What we've discussed here is just the tip of the iceberg. Many small and local businesses have discounts available for you. There are also plenty of tips and tricks out there for saving money regardless of whether you're a veteran, including many right here on Dealspotr. Here are a few ideas that can help you to save money every day:
Always ask for a discount
It might not always be clear whether a business has a veterans discount, but you'll never know unless you ask. Many stores don't advertise a discount up front but do have one available. So talk to your server, cashier, or clerk and ask them whether a discount is available.
Look for holiday specials
Memorial Day, Veteran's Day, Labor Day, and Fourth of July are all holidays when businesses offer special deals to veterans and military personnel including free meals, discounts, and rewards.
Try comparison shopping
As we've seen here, there are many different companies out there offering discounts and savings for veterans. When you're in the market for something, shop around and see which companies offer the best prices and which ones offer discounts for veterans as well.
Keep an eye out for discount days
Some businesses offer military discounts on specific days of the week such as Old Navy's Military Monday discount where you can get 10 percent off your purchases every Monday with a valid ID.
Use discounts for the whole family
Many of the discounts that are offered to veterans are also extended to family members. Check with companies that have veteran's discounts and ask whether your family members are eligible to receive them too.
Look for rewards programs
Many major companies offer loyalty or rewards programs where you can earn points and discounts for each purchase you make. Some companies such as Kmart will offer to boost you to a better rewards program if you're a veteran or allow you to sign up for the program for free if there's a charge.
Do your research
We've offered plenty of deals and ideas here, but there's a whole lot more out there. Type "veteran discounts" into your favorite search engine and see if there's something we missed.
Dealspotr offers a huge database of regularly updated discounts and promo codes for veterans and civilians alike. You can also keep up with our blog for more useful money-saving tips and tricks.
Get each week's best deals from Dealspotr in your inbox
This guide was published on February 26, 2018
, and last modified on February 26, 2018
.
Stores related to this article:
Johnny Rockets
,
Tough Mudder
,
Honda
,
Ramada
,
Wilsons Leather
,
Sam's Club
,
Columbia
,
Red Roof Inn
,
T-Mobile
,
Avis
,
Crutchfield
,
Wyndham Hotel
,
Amtrak
,
Pure Formulas
,
Veteran's Advantage
,
Denny's
,
Greyhound
,
Target
,
Wrangler
,
Hanes
,
Williams Sonoma
,
Bodybuilding.com
,
Nike
,
Amazon
,
AT&T
,
Shoney's
,
99 Restaurants
,
Geico
,
Howard Johnson
,
United Airlines
,
Ruby Tuesday
,
Ford
,
Verizon
,
Progressive
,
Sandals Resorts
,
Budget
,
Carhartt
,
Sprint
,
Foot Locker
,
Merrell
,
Walmart
,
IHOP
,
Super 8
,
Microsoft
,
Applebee's
,
Champion
,
Jockey
,
Costco
,
Allegiant Air
,
USAA
,
Peter Pan Bus Lines
,
Joann
,
Under Armour
,
Overstock
,
Michaels
,
Regal
,
Sally Beauty
,
Sixt Car Rental
,
Lone Star Steakhouse & Saloon
,
Again Faster Equiptment
,
The Veterans Site
,
JetBlue
,
Cinemark Theatres
,
Motel 6
,
Carnival Cruise Lines
,
Dairy Queen
,
Armed Forces Gear
,
Saucony
,
La Quinta
,
Sperry
,
Old Navy
,
Dickies
,
Yankee Candle
,
Ray-Ban
,
Thrive Market
,
Torrid
,
Dell
,
Cracker Barrel
,
Hard Rock Cafe
,
Sherwin-Williams