50 Devices, Kits, and Services to Save Money on Cracked Smartphone Screen Repairs
About the Author

Digital Marketing Manager here at Dealspotr! Email me with your questions: emily@dealspotr.com :)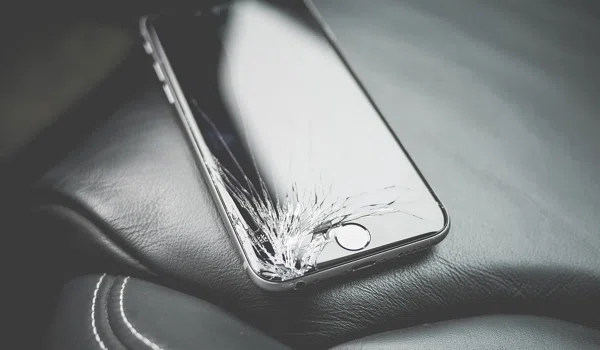 Many of us know the agony of that moment when you fumble your cell phone, it drops to your ground, and lo and behold, it's cracked beyond all recognition.
In fact, according to a 2015 report by Motorola, 50 percent of smartphone users globally will crack their phone at least once including 34 percent of US smartphone users.
And, while having a broken screen might be exceptionally common these days, it might be sending the wrong message to professional contacts and potential dates. A 2017 survey from Match and Research Now found that 86 percent of women judge dates negatively who haven't fixed their cracked phone.
Thankfully, you've got tons of options when it comes to getting your screen repaired and for doing so relatively inexpensively. That's why we've put together this guide to help you save money on your screen repair so you can actually read your texts and maybe even get that second date.
Here's what you'll get in this guide:
Phone repair services for cracked phone screens
Getting your screen replaced is a much less expensive alternative to purchasing a new phone each time you break the screen. These services can take care of fixing up your phone quickly and affordably. Some of them will even come fix your phone at your home or office at no extra charge, saving you time and money on taking it into a repair shop. Check these out:
Do it yourself - toolkits and home fixes for cracked screens
One of the cheapest ways to repair a cracked phone screen is just to do it yourself. There are a number of different kits on the market that provide you with all of the tools necessary to fix your phone by yourself and the instructions to get the job done right. Bear in mind that this repair isn't the easiest to do on your own especially if you're not experienced with this type of stuff, but with a little patience and a lot of precision it's definitely possible.
These kits are all available for under $80, which means you'll save a nice chunk of change compared with getting someone else to repair it:
Creative DIY techniques for cracked phone screens
Some folks have gotten truly inventive with their DIY screen repairs in order to save even more money. You'll want to take these suggestions with a grain of salt as the results have been mixed, and if you don't perform these repairs carefully you could do even more damage to your phone.
In addition, many of them will smooth out cracks, but not repair them completely. But, if you're interested in trying out some super cheap, super easy DIY options for fixing your cracked screen check these methods out:
Tutorial videos for DIY cracked screen repair
Of course, just having the tools isn't enough to get the job done. Check out these videos and resources to make sure you fix your phone correctly:
Get insurance through your mobile provider, device manufacturer, or a third party service
If you bought your phone from your service provider, you likely had the option to select an equipment insurance plan to cover lost, stolen, or damaged devices. Here are the ways you can get your cracked screen repair at least partially covered by several major mobile phone companies' insurance plans:
There are so many options out there for fixing your cracked phone screen quickly and affordably, even from the comfort of your own home. Take advantage of these money-saving tips to make that cracked screen a thing of the past -- at least until the next time you drop it.
And, as always, check back with the Dealspotr blog for more awesome tips on how to save money on just about everything and keep up to date with Dealspotr for the latest discounts, coupons, and savings.
Get each week's best deals from Dealspotr in your inbox
This guide was published on April 18, 2018
, and last modified on April 18, 2018
.
Stores related to this article:
T-Mobile
,
Sears
,
Verizon Wireless
,
AT&T
,
Best Buy
,
Samsung
,
Repairs Universe
,
StarTech.com
,
Walmart
,
Sprint
,
Staples
,
iFixit
,
SquareTrade
,
iCracked
,
Puls
,
BangGood
,
Office Depot
,
Apple