160+ Discounts on Emergency Supplies, Emergency Preparedness courses, and Disaster Preparation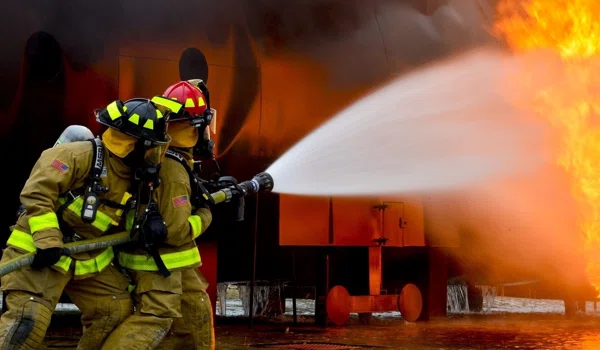 The world these days can be a pretty scary place. Global warming and natural disasters threaten the very earth we live on, gun violence and war dominate news headlines, and the increasing digitization of the global financial world feels precarious at best.
With the possibility of disaster looming around the corner, more and more people are building disaster preparedness kits and bug out bags (prepared grab and go packs that can supply you with what you need for a few days), learning survival skills, and developing emergency plans to keep themselves and their loved ones safe.
In the event that something catastrophic happens, you don't want to be left behind. But, purchasing emergency supplies and survival training can be a hefty financial investment. That's why we've put together this useful guide for finding all the free and discounted resources you need to prepare yourself and your loved ones for an emergency situation.
Here's what you'll get in this guide:
Basic Emergency Preparation Tips
There are a few basic principles you want to keep in mind when it comes to emergency preparedness. Here are our top ten suggestions to get yourself, your friends, and family prepped:
Prepare for the scenarios that are most likely in your area. For example, West Coast folks need to be prepared for earthquakes, while folks in the Southeast should be ready for hurricanes.

Check out your state or local government's website to find out their emergency evacuation routes and plans.

Create a plan for reconnecting with your friends or family in the event of an emergency. You may not have access to your phone or the internet, so plan to meet up in a specific place when disaster strikes and go from there. You may want to come up with a few different plans depending on the scenario.

Take a course or do research to learn basic survival skills.

Pack a go-bag or a bug out bag and keep it in a convenient spot so you'll be ready to grab it if you need to get out quickly.

Make a checklist so you can keep organized and be sure you have everything you need.

Consider the particular needs of your loved ones with disabilities, children, elders, and pregnant folks that you'll need to attend to in an emergency.

Sign up for text message notifications in your area so you'll be alerted if disaster strikes.

Carry an "in case of emergency" card with information about who to contact if you're found, an allergies you or conditions you have, and other details about you.

Build up an emergency stock of necessary goods including non-perishable foods, water, medications, and other things you may need that can last you up to a few weeks.
Free or Discounted Emergency Preparedness Courses
Emergency preparedness and survival skills aren't something that we necessarily learn in school, which means if you want to develop these skills, you'll need to seek them out specifically. These free and discounted courses can help you gain the skills you need to survive a major disaster:
Free or Low Cost Preparedness Kits
There are a handful of free or low cost preparedness kits you can grab online. Check these out:
Camping and Outdoor Supply Store Discounts
Many of your favorite camping and outdoor supply stores stock emergency and disaster preparedness gear, as well as general outdoor gear that you may need in the event of an emergency. Here's how to get discounts at these stores:
Emergency and First-Aid Kit Store Discounts
These stores specialize in emergency preparedness supplies. Here are some great discounts and savings from emergency kit stores:
Emergency Food Discounts
In the event of a disaster, you may not have access to food or your food supply may become contaminated. That means it's important to have a stock of canned and preserved goods that can get you through until you can find more food. Get discounts from these emergency food suppliers:
Free Checklists and e-Books
There are plenty of completely free resources online to help you build your emergency kit and learn important skills at your own pace. Check out these checklists and e-Books:
Freebies, Contests, and Giveaways
Who doesn't love free stuff? Admittedly, many of these purveyors of free items have another agenda in mind: getting their hands on your email address. But, if that doesn't trouble you, these are a few freebies and giveaways that can help you start your survival toolkit:
Discounts on Useful Emergency Goods
These are some discounts you'll find on products that are good to have in an emergency:
Other Disaster Prep Ideas
It's always a good idea to do your research and get creative when it comes to saving, especially on something as important as survival gear and emergency preparedness resources. Here's a few other ideas you might want to consider:
Get each week's best deals from Dealspotr in your inbox
This guide was published on March 26, 2018
, and last modified on March 26, 2018
.
Stores related to this article:
Leatherman
,
Mastercard USA
,
Sam's Club
,
BJ's Wholesale Club
,
Sears
,
Trekkinn
,
First Aid Store
,
Harmony House Foods
,
Excalibur Food Dehydrator
,
Forge Survival Supply
,
Big 5 Sporting Goods
,
Target
,
Amazon
,
eFoodsDirect
,
Bass Pro Shops
,
REI
,
The Ready Store
,
MaxlifeDirect
,
Nitro-Pak
,
Optics Planet
,
Staples
,
LuminAID
,
Smoky Mountain Knife Works
,
Survival Life
,
Campmor
,
UCO Gear
,
Gander Outdoors
,
Sportsman's Guide
,
Cabelas
,
Batteries Plus
,
MFASCO Health & Safety
,
Costco
,
Survival Frog
,
ID.me Wallet
,
Eastern Mountain Sports
,
Backcountry
,
Groupon
,
Overstock
,
Wise Company - Wise Food Storage
,
Augason Farms
,
Major Surplus
,
Pegasus Lighting
,
GearBest
,
Honeyville
,
First Aid Only
,
US Patriot Tactical
,
Renogy
,
Legacy Food Storage
,
Moosejaw
,
BioLite
,
Dick's Sporting Goods
,
Udemy
,
Bivouac Ann Arbor
,
Anaconda Tools