Tips for Spending Less (or Nothing at All!) on Genealogy Subscriptions, Ancestry Software, and DNA Kits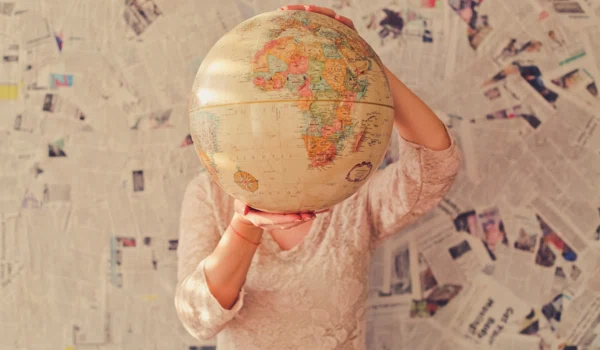 Before the internet, genealogy was an incredibly labor-intensive practice that required hours of scouring public records, sifting through family heirlooms, and meticulously plotting family trees by hand.
But, in the digital age, all that has changed. Websites have popped up that allow you to not only easily research public records from the comfort of your own home, but also to compare notes and crowdsource information with other amateur genealogists around the globe.
And, with the recent public availability--and relative affordability--of DNA kits, tracing our ancestors has never been simpler or, indeed, more accurate. In fact, over 12 million people across the world have had their DNA tested to date, and the market is predicted to rise exponentially in the coming years.
Still, subscriptions to genealogy services, paid access to databases, and DNA testing can all add up financially. That's why we've put together this handy guide for saving money on genealogy services and even getting some freebies along the way.
Here's what you'll get in this guide:
Let's get started!
Tips for building your family tree for free
While there are plenty of low-cost ways to trace your genealogy, there are also a few free ways to point out first.
Ask your extended family
Even if your immediate family doesn't have information on your family history, check with cousin Jim and or your great, great aunt twice removed. If you can figure out who you're related to, you might even try to seek out and connect with distant family members on social media like Facebook to glean more information.
Get creative
Genealogy websites and software make it incredibly easy to research and find information about your ancestors, however they often come with a hefty price tag. You can find some of the same records for free online. Check out this article for ideas!
Check with your local public library
Many databases have a fee to subscribe which your library may have covered for its users. For example, the New York Public Library gives you access to these resources at some of their locations. And, libraries often have collections of old local newspapers, census data, military records, birth certificates and more that you can access for free. Head to your local library to see what they have to offer.
Access free public information from the government
Some of the information you get on genealogy websites can be found for free online, particularly if they're public government records. Check out archives.gov to get access to tons of free records that can help you in your search.
Get involved in crowdsourcing data
There are a few websites out there where you can volunteer to help digitize useful information that might help you and other amateur genealogists find their ancestors. For instance, BillionGraves is a site where you can photograph and index tombstones at your local cemetery to help make that information accessible online. With any luck, that good karma might just come back to you in the form of key information for your own family tree.
Ways to save on top genealogy and family tree sites
Ancestry.com
Ancestry.com is probably the best-known genealogy website out there. Ancestry allows you to tap into databases including census records, birth and death certificates, newspapers, and more to build your family tree.
Plus, with millions of other users, you can check your family history against other user's work, get hints for promising records, and find out if you have any famous ancestors.
The basics
Get a free 14-day trial, plus save up to $70 when you order a six-month membership instead of a monthly membership.
Other ways to save on Ancestry.com
Legacy Family Tree
Legacy Family Tree offers a software download with a number of different versions depending on your needs as well as e-books and regular training and webinars to help you perfect your genealogy practice.
The basics
The Standard Edition of this software is available for free. While there are many free webinars available, you can also sign up for their webinar membership to get access to all of the videos they post.
You can save $81 annually by purchasing a year-long membership to their webinars as opposed to a monthly membership. Plus, webinar members get 5% off on all purchases in the LFT store.
Roots Magic
Roots Magic offers a range of different products, mainly software to help you create your chart, write your personal history, organize your family reunions, and map your family's journey. They also offer free webinars and connect with other genealogists on their user forums.
The basics
You can grab free trial downloads of their software here.
Other ways to save on Roots Magic
Family Tree Maker
From Mackiev, the Family Tree Maker software program has tons of features including FamilySync which allows you to sync your tree to Ancestry.com, photo editing, mapping tools, and much more.
The basics
If you work on multiple different computers, for just $20 you can get additional licensing for two extra computers. For experienced users, they're currently looking for beta testers to try out the program for free. Click here to apply.
Find My Past
Find My Past offers exclusive access to British and Irish records for people whose ancestors emigrated and landed in Australia or the Americas culled from expert genealogists, the largest database of British and Irish newspaper records, and their British and Irish Roots Collection.
The basics
You can get access to these records for free with their 14-day trial. If you choose to sign up, you'll save up to $60 over a year if you choose the annual membership versus the pay as you go monthly subscription. You can also look for Find My Past promo codes here.
Fold3
The Fold3 database is a branch of Ancestry.com that gives you exclusive access to military records in order to help flesh out your family tree. You can pay for a membership to Fold3 alone, or get the All-Access membership from Ancestry to tap into these records.
The basics
Offers a free 7-day trial. Also has a free membership option or a paid version.
Other ways to save on Fold3
Genealogy Bank
With Genealogy Bank, you'll get access to over 7,500 newspaper records dating back to 1690, over 250 million obituaries, US military records, and over two billion genealogy records.
The basics
Offers a 30-day trial for $9.95 compared with the normal $19.95 monthly price tag. Choose the annual membership to save a massive $169.45. If you click around on the membership page, you may also receive a pop-up offer for 20% off of your membership order.
MyHeritage
MyHeritage offers an unlimited family tree, 8.9 billion genealogical records, priority customer support, and matches with both other family trees and with historical records. MyHeritage boasts over 95 million users who you can connect and share tips with.
The basics
You can create a profile with limited access for free. They have a free 14-day trial, plus 30% off the complete plan when you do the free trial. Download their Family Tree Builder software for free.
Roots Finder
Roots Finder lets you build a family tree for free while receiving record hints from a number of different databases and search tips from Ancestry and MyHeritage.
You can easily copy these records into your tree with a browser extension and you're also able to import your tree and other information from FamilySearch. Plus, you can share your findings on social media and create video directly within the program to share with your loved ones.
The basics
The website's basic features are free under the Free Forever plan, plus during their Beta testing from now until August 2018 you can get their DNA tools free as well. Get a free 30-day trial automatically when you sign up for their paid subscription.
Ways to save on DNA kits
DNA kits have risen in popularity in recent years and with good reason. Getting your DNA results can tell you where exactly your ancestors came from, what their migration path was like, what health concerns you may be predisposed to, and much more.
And, for the genealogist, getting your DNA tested is a great complement to your family tree that can help you break through roadblocks and even connect with other DNA relatives who have also gotten tested. Here are some of these kits and advice for how to save money on them:
MyHeritage DNA
MyHeritage DNA offers a cheek-swab DNA testing kit that will give your results online in four weeks, one of the fastest turnarounds out there.
They offer encryption to keep your data safe, genetic comparisons with 42 distinct ethnicities (the largest offered by any DNA testing service), and access to 8.9 billion records with the MyHeritage program.
The basics
At $75, which is $24 below the standard retail price, this is one of the least expensive testing kits on the market.
Where to buy and how to save on MyHeritage DNA
23andMe
23andMe offers Ancestry and Health DNA testing kits that can tell you just about everything about where your ancestors are from, what health issues you're genetically predisposed to, and even weird facts like whether you have a preference for sweet or salty flavors.
All you do is send in your saliva, wait six to eight weeks, and get your results!
The basics
Educators and students can get access to free online materials that can help you understand and educate others about genetics. If you opt to get their Health and Ancestry kits together, you'll save 10% on each additional kit you purchase, plus save $25 more than if you bought the two kits separately. Subscribe to their email list to get free shipping.
Other ways to save
Where to buy and how to save on 23andMe
23andMe is sold at the following retailers all of which have ways that you can save money on their products.
AncestryDNA
AncestryDNA is Ancestry.com's DNA kit service which was named the best DNA kit service in 2017 by The Wirecutter. Send in a saliva sample to receive your results online in six to eight weeks.
The basics: They don't offer any trials or special offers, but you can currently get the kit for $79 through their website, a $20 discount off the standard retail price.
Where to buy and how to save on AncestryDNA
LivingDNA
LivingDNA is another DNA testing site where you send in your saliva sample and get results in 10 to 12 weeks. Your kit comes with access to your report online and their regularly updated databases that can provide new information. You can also choose optional features including a coffee table book with your results.
The basics
Although they don't offer regular discounts, you can check back with them on their pricing. They're currently offering their Ancestry kit and delivery at $99.99, which is $60 off the normal retail price. You can also try checking for deals here.
HomeDNA
HomeDNA offers a range of easy at-home genetic testing products including kits to find out your general ancestry, maternal and paternal lineage, and even a kit to help you figure out what skin care routine is best for you and what diet and exercise plan can help you maintain, gain, or lose weight.
Results typically arrive in two to three weeks, making it among the fastest options for DNA testing.
The basics
Sign up for their email list and get free shipping plus a discount code for 10% off.
Other ways to save on HomeDNA
CRI Genetics
CRI Genetics. Backed by a team of geneticists, social scientists, and anthropologists, this DNA test kit compares your DNA against 642,824 scientifically-backed genetic markers. Send your sample in and get your results online in eight weeks.
The basics
Sign up for their email list and get 10% off your BioGeographical Ancestry report. They guarantee that your report will be available within eight weeks of them receiving your sample or your results are free. If anything is wrong with your sample, they'll issue you a new kit free of charge.
Family Tree DNA
Family Tree DNA is the official testing partner of National Geographic's Genographic Project and one of the only companies to test their kits in house as opposed to through a third party testing service.
Family Tree DNA offers the regular ancestral DNA testing, as well as additional tests to look at your paternal and maternal ancestry specifically, and your comprehensive report includes a unique visual mapping tool as well as an interactive feature to trace your ancestors' migration routes.
The basics
People who have used 23andMe, AncestryDNA, and National Geographic's Genographic Testing can transfer their genetic profile to Family Tree DNA's database free of charge to find even more connections and information.
Plus, check out their Learning Center Beta to get free webinars, read scientific papers, and learn the basics of genealogy. Try checking here for a promo code.
Free genealogy programs and useful resources
These are programs you can find and resources you can use to help you find your ancestors, build your family tree, and connect with distant relatives completely free of charge. Check these out:
Genealogy discount sites and resources
These websites are a great free resources for your genealogy hobby, and many of them also list special limited-time deals, coupons, and savings on genealogy services. Check these out:
These tips will help you get your family tree started off right, or help you to keep up your genealogical genius without breaking the bank. Is there a celebrity or royal in your ancestry? The time to find out is now!
Get each week's best deals from Dealspotr in your inbox
This guide was published on May 3, 2018
, and last modified on May 3, 2018
.