100+ Ways to Donate Your Old and Used Electronics to Charity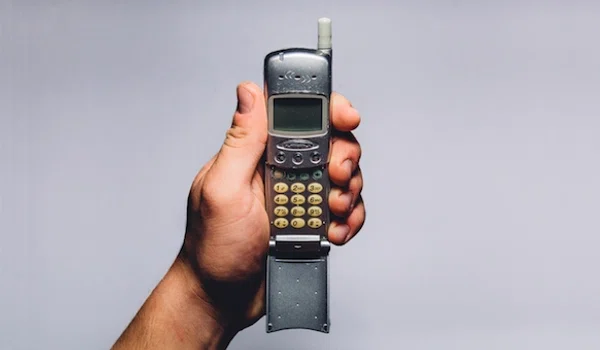 If you aren't using those old cell phones, tablets, and laptops, chances are they can be put to good use somewhere. Since most modern electronics are made using copper, precious metals, the rare mineral coltan (which endangers gorillas of the Congo when mined - listen to Jane Goodall explain here), and plastics, there's plenty that can be recycled as well.
Only a fraction of all cell phones produced are currently being recycled. Plus, lots of charities are partnering up with electronics refurbishing companies and other organizations to boost their funds while keeping these outdated items out of landfills. Come take a glance at the results we found searching for 100 ways to donate our old electronics - you might be surprised at some of them!
To benefit the military and veterans
These organizations accept electronics donations to benefit active duty military, their families, and veterans in a variety of ways:
Cell Phones for Soldiers
Cell Phones for Soldiers accepts used cellphones to be refurbished and resold. A percentage of the profits goes toward buying prepaid minutes for soldiers overseas to call their families here at home.
Local drop-off locations and mailing info can be found by checking their site for details.
Wounded Warrior Project
Wounded Warrior Project accepts gifts in-kind items including laptops, office supplies, and certain types of exercise equipment. Please explore their website for further information.
Purple Heart Foundation
The Purple Heart Foundation accepts donations of clothing and household items, including small appliances and electronics, based on local need. Contact their local numbers on their site to find out if you can drop off your electronics, or if you can schedule a pick-up.
Vietnam Veterans of America
Vietnam Veterans of America will pick up donations through the Pick Up Please program in some regions of the following states: California, Colorado, Connecticut, Delaware, Florida, Louisiana, Michigan, New Jersey, New York Oregon, Pennsylvania, Maryland, and Virginia.
You can find a list of acceptable donations here and visit here to find out if they pick up in your area.
Games for Troops
Games for Troops collects different types of games, and sends them to soldiers stationed overseas. Soldiers can request games, and if Games for Troops has them, they'll send the game to the soldier in need of some fun.
Both new and used games of various types are needed, plus the organization is always looking for monetary donations and volunteers.
Operation Gratitude
Operation Gratitude is a program that's specifically designed to send care packages to U.S. troops all around the world. They partnered with SmartphoneRecycling.com on an initiative to recycle cell phones - for each phone donated to SmartphoneRecycling, they'll contribute $200 to Operation Gratitude.
To benefit the underserved
Big Brother Big Sister Foundation
The Big Brother Big Sister Foundation allows you to donate used electronics like radios, small or handheld devices, VCRs and DVD players, telephones, old answering machines, tapes, and other items to the BBBS program to help children in need get a mentor. Check participating locations here.
American Cell Phone Drive
American Cell Phone Drive collects cell phones to refurbish and sell or responsibly recycle them, benefiting several good causes
Hope Phones
Hope Phones is Medic Mobile's phone donation branch, providing new mobile tech for health care programs in Latin America, Asia and Africa by recycling batteries, chargers, accessories, and phones in any condition.
World Computer Exchange
World Computer Exchange allows you to donate electronics (in working order only) for use in the computer labs of underdeveloped nations' primary schools and colleges. Explore their list of needed items and how to send them here.
RecycleHealth
RecycleHealth is a fitness-focused program where you can recycle your unused or gently used fitness trackers. Tufts University sponsors this program which provides used fitness trackers to those who otherwise cannot afford to try them.
Any brand of tracker is accepted, and they may even provide you with a prepaid shipping label if you visit their Facebook page while supplies last.
InterConnection
Accepting working laptops less than 7 years old, the Seattle-based InterConnection repurposes used electronics for assorted disaster relief organizations, libraries, schools, low-income families, and nonprofit agencies.
They will pay you for shipping on normal sized items (phones, iPads, most laptops), but larger contributions can be dropped off at any of their Washington locations.
Donation Town
Working with various organizations like Salvation Army, Habitat for Humanity, and Hope Foundation, Donation Town accepts all sorts of used electronics (currently they are specifically seeking used television sets) to provide to other charities. Schedule a pick-up on their website.
Habitat for Humanity
Habitat for Humanity accepts a wide range of goods, sometimes including electronics and household appliances, based on local need; check your local ReStore by entering your zip code in the search box and find out what yours needs.
TechKarma
Michigan's TechKarma partners with other nonprofits to create electronics fundraising campaigns, including one they recently held for a local animal shelter. Funds raised help a variety of organizations.
Goodwill
Some Goodwill locations partner with Dell Reconnect to collect outdated workstations and other electronics for recycling. Most locations will take computers if you drop them off, and will give you a receipt for your tax deduction. Check for your local store for details here.
Salvation Army
Like Goodwill, Salvation Army also accepts most types of used electronics at their donation centers. Review their donation guidelines here, and see if you can find a center near you in their directory.
eBay Giving Works
If you use eBay, consider auctioning your used electronics and donating up to 100% of the sale price to the organization of your choice with eBay's Giving Works.
Tech Soup
If you still can't decide which organization is best for you, you can match your donation with charities and electronics recyclers in North America at Tech Soup, Their search engine pairs donors with the charity or recycler in their area which best represents their needs.
New2U Computers
New2U Computers is located in Sparks, Nevada, and refurbishes used electronics for schools, nonprofits, and the disabled. New2U accepts various types of electronics donations during business hours. Pick-ups locally may also be arranged. Contact them here.
Impact Thrift
Electronics no more than 5 years old in perfect working order are accepting at Impact Thrift stores throughout Pennsylvania.
To benefit refugees
International Rescue Committee
The International Rescue Committee's Dallas location seeks working DVD players, tablets, laptops, desktop computers, televisions, and prepaid cell phones not more than four years old. For more info, or to schedule a drop-off, contact DonationsDallas@rescue.org.
PCs for Refugees
With drop-off locations in several Arizona cities, PCs for Refugees recycles unused or broken electronics and computer equipment including laptops, desktops, phones, tablets, etc. to benefit the refugee community. Check their need list and locations here.
To benefit educational organizations
Vision-Aid
Donate your used laptops, iPhones of tablets to a blind student through Vision-Aid. For more information you can email info@visionaid.org.
StRUT - Students Recycling Used Technology
Active in California, Arizona, Oregon, Georgia, Massachusetts, Louisiana, New Mexico, Texas, and Washington schools, students use donated electronics including monitors, old computers, printers, and other items, to learn how to repair and upgrade them for refurbishment.
This develops students' skills for careers in technology, while providing schools with free computers and devices once refurbished. Find out if your school participates by looking at the StRUT sites for California, Arizona, Georgia, Oregon, Massachusetts, New Mexico, Louisiana, Texas, and Washington.
Komputers 4 R Kids
Komputers 4 R Kids is a licensed collector of surplus electronics with a mission to reduce the digital divide, bringing equal access to technology to all children. Check out their list of needs and how to donate here.
Educational Assistance Ltd.
EALGreen, a 501(c)3 nonpartisan nonprofit by Educational Assistance Ltd, accepts unwanted electronics and other materials from businesses to be reused or recycled to benefit financially disadvantaged students and colleges.
Close the Gap
Using donated computers from countries like ours, Close the Gap refurbishes the items and brings them to educational programs and schools in developing nations. The Philippines, Brazil, India, and southern Africa have benefited so far, and they are expanding even further. If they are unable to use your donation, they will recycle it.
Music and Memory
With Music and Memory, you can donate your used Apple music players, including iPods, iPads, iPhones, etc., (unlocked, preferably) so they may be used to train nursing home staff and other elder care professionals to bring music into the lives of the elderly or infirm through digital music technology.
Human-I-T
Connecting low-income citizens to technology provided through nonprofits, Human-I-T reuses electronics to "promote digital inclusion and digital access." Although based in Los Angeles, Human-I-T functions throughout the country and offers free pick-up, free freight shipping, or prepaid shipping labels for most donations regardless of your location.
TechServ
Part of an effort by Drexel University, TechServ aims to "reduce the digital gap by repairing computers, donating them to nonprofits and spreading the word of digital literacy." Currently, TechServ accepts desktops, laptops, monitors, and related peripherals. Check their technical requirements on their website for appropriate donations.
Coded by Kids
Based in Philly, Coded by Kids is a nonprofit that teaches school-age kids how to code. Their program is in need of donated laptops less than 3 years old.
National Cristina Foundation
Match used computers and office equipment with nonprofits through the National Cristina Foundation, focusing on schools and other public agencies which train the disabled in technology and help train the economically disadvantaged.
Electronic Access Foundation
Businesses, schools, colleges, and universities, donate your used electronics to the Electronic Access Foundation to help further their partnership with various charities and they will provide you with a tax deduction, removal of the equipment at no cost, and secure data sanitation at no cost.
Good360
Good360 collects used electronics, clothing, household items, and other products of various types as they are donated (as well as cash), then gives them to community organizations, schools, libraries, churches, etc. in need of such items.
Rockford Computers for Schools
Businesses near Rockford, Illinois can donate their used equipment to Rockford Computers for Schools for refurbishing and distribution among Rockford schools.
Computer Recycling of Virginia
Most types of electronics are accepted for donation at Recycle4VA, where they will be refurbished and distributed to schools or non-profit organizations in need or recycled. Drop sites are located in the Alexandria and Richmond areas.
Minnesota Computers for Schools
MNCFS hires and trains inmates from the Stillwater Correctional Facility to refurbish and recycle donated equipment, which is later given to schools or other educational nonprofits throughout the state of Minnesota.
GE Elfun Computer Rehab of New York
Those near Schenectady, NY can donate computer equipment to the GE Elfun Computer Rehab of New York where it will be refurbished and distributed to schools or nonprofits in need.
RecycleUSB
RecycleUSB is a non-profit devoted to recycling USB flash drives and turning them into portable learning centers for children up to age 12. Donate working flash drives 1GB or larger here, and you pay your own shipping. Your donation is tax deductible.
Colorado Computer Connection
Colorado Computer Connection also accepts used equipment for refurbishment and distribution to area schools and nonprofits. Give them a call or email here for details. Please note they do not accept walk-ins and operate by appointment only.
Computer Recycling Center
The California-based Computer Recycling Center is an all-volunteer operation which refurbishes computers and provides them to those with urgent needs through community programs like CASA, Foster Youth, and Disabled Veterans, and also gives them to public teachers for their classrooms.
Computers with Causes
Donate any size iPad in all 50 states to Computers with Causes for refurbishing and providing to low-income children in need.
To benefit animals
Cincinnati Zoo
If you visit the Cincinnati Zoo, be sure to bring all your outdated cell phones for their Saving the Species donation drop box (or similar affiliated program).
Several nearby locations are also listed on their site in case you can't make it to the zoo -- or you can hold your own cell phone drive to collect used cellphones and protect gorilla habitat in the Congo!
Same goes for the: Boise Zoo, Buffalo Zoo, Dallas Zoo, St. Louis Zoo, Houston Zoo, Minnesota Zoo, Pittsburgh Zoo and PPG Aquarium, Utah's Hogle Zoo, Los Angeles Zoo, Santa Barbara Zoo, Oklahoma City Zoo, Blank Park Zoo, Cheyenne Mountain Zoo, and others. Contact one near you today!
Dian Fossey Gorilla Fund
To support Dian Fossey Gorilla Fund and reduce the need for coltan mining, which threatens the gorillas of the Congo, cell phones may be donated. Any kind of cell phone will be accepted.
Eco-Cell
Schools, businesses, other groups and even individuals can donate cell phones to Eco-Cell. Numerous zoos have joined the Eco-Cell recycling program and collect tens of thousands of cell phones annually.
To benefit the Earth
Green Earth Electronics Recycling
Bring your used electronics to Green Earth Electronics Recycling for recycling and refurbishing. Southern Michiganders can check out Green Earth for drop-off and/or pick-up here.
Smartphone Recycling
Recycle your phone through Smartphone Recycling, and you can even get paid! Ask for a prepaid shipping label at the very least, and then make your donation!
Freecycle
Join a grassroots and totally nonprofit movement of regular people giving and getting free stuff in their own communities. Membership is free and you can sign up here to start Freecycling!
Earth911
Earth911 helps you search your area for the proper recycling location for your electronics or other needs.
Keep DeKalb Beautiful
Located in DeKalb, Georgia, Keep DeKalb Beautiful accepts electronics donations monthly at two offices - check here for details.
Electronic Synergy
Donate your electronics at one of Electronic Synergy's Oklahoma locations to further their mission of "leveraging the recycling of unwanted electronics for environmental protection and charitable works."
To benefit victims of domestic violence
Secure the Call
Donate your cell phones to Secure the Call and they'll be refurbished and used to provide 911-only phones to senior citizens, domestic violence shelters and police departments nationwide.
Equinox
Donate used cell phones to Equinox and they will equip and distribute them with 911 service on them, even without regular cell phone service, to victims of domestic violence. Donated phones that cannot be used are recycled.
NCADV
Donate used electronics and cell phones to the NCADV to support their partnership with Cellular Recycler and their receiving of a portion of the monies from refurbished phones for their own domestic violence programming. Get a free shipping label with a 3 item minimum.
HopeLine
Support victims and survivors of domestic violence when you donate your used cell phones, batteries, and accessories to HopeLine in partnership with Verizon. They will be reused in a sustainable way with all proceeds going to cash grants for domestic violence organizations across the country.
Local Gov't Donation Programs
Check your local government for cell phone donation programs for domestic violence centers or survivors - here is an example of one in Washington D.C.
For the critically or terminally ill
American Kidney Services
Support charitable organizations that fight kidney disease when you donate your electronics to American Kidney Services. Atlanta, Kennesaw, Duluth and surrounding Georgia drop-off locations are accepting a variety of electronics. Check their site for details here.
National Kidney Services
The Columbus, Lancaster, and Dayton, OH National Kidney Services charity functions similarly to AKS and is now accepting electronics donations of televisions, old computers, and other items. Some may be picked up.
Make-A-Wish Foundation
Make-A-Wish Foundation sometimes gives new computers, MP3 players, and gaming consoles to the children while they recover from treatment. Check their site to see if you can donate here.
Get-Well Gamers
Donate gamer gear to the Get-Well Gamers Foundation which provides children's hospitals around the world with electronic entertainment to enjoy while they recover from their illnesses.
Game Changer Charity
The Game Changer Charity site says they accept used "video games, game codes, and gear from publishers, manufacturers and private donors across the world" to bring games to kids recovering from illness in the hospital.
Epilepsy Foundation of Chicago
The Epilepsy Foundation of Chicago's website states that they "lead the fight to overcome the challenges of living with epilepsy and to accelerate therapies to stop seizures, find cures, and save lives." This location is accepting numerous types of electronics and small appliance donations so contact them here for details.
General electronics donations and recycling
National Center for Electronics Recycling
The National Center for Electronics Recycling (NCER) is a non-profit formed in 2005 for the sole purpose of developing the infrastructure for recycling used electronics in this country. Check this resource to find all NCER recyclers in your area.
Refurbished Computer Initiative
The Refurbished Computer Initiative Program suggests reusing hardware is the "most environmentally beneficial form of disposing of IT hardware." To become a donor, contact Gayle Carpenter, Director of Business Development here.
Free Geek of Oregon
If you're near Portland, Free Geek of Oregon accepts nearly all types of electronics and is a member of the Oregon E-Cycles program, guaranteeing the convenient recycling of equipment for Oregon residents and small businesses.
It's free to donate, but a monetary donation is requested at time of drop-off to help with labor costs, as well as the screening and processing of items. Contact them at incoming@freegeek.org if you're donating a large number of items or have questions on where to drop off.
Free Geek Chicago
Operating under the same basic premise as Free Geek Portland, details on this Free Geek Chicago spot can be found here.
Phoenix Electronics and Computer Recycling
Almost every type of electronics can be donated here free of charge, with the exception of televisions. Contact them for details here.
Free Geek Motor City
Detroit-based Motor City Free Geek offers computer grants to nonprofit organizations (or individuals, if they're willing to participate in one of their volunteer programs). Computers must be picked up from their Ferndale location.
Computer Ministry
Located in Mechanicsburg, Pennsylvania, the Computer Ministry collects and refurbishes computer equipment of various types for donation to non-profit organizations at a small fee.
The Leeward Charitable Foundation
Operating thrift stores throughout New England, The Leeward Charitable Foundation accepts used cell phones, computer towers, laptops, and tablets currently - but not monitors, fax machines, or printers.
PCs for People
With 3 locations in Minnesota and 1 in Denver, CO, PCs for People accepts many types of electronics donations for recycling and refurbishment. Your tax deduction receipt will be provided.
Recycle with Integrity
Recycle with Integrity supports several charities with their work recycling and refurbishing used items and accepts numerous types of electronics.
Recycle Nation
Recycle Nation has a complete listing of organizations nationwide that accept electronics for recycling purposes.
Call2Recycle.org
Drop off cell phones and/or rechargeable batteries at Call2Recycle.org locations all over the country. Find one near you here.
The EPA
If you're still not sure where you should donate your old electronics, the EPA made a handy chart for recycling electronics that covers all your bases here.
High County Conservation Center
Located in Frisco, Colorado, the High County Conservation Center accepts electronics donations with certain specifications.
E-cycling Central
Enter your location on E-cycling Central to find e-cycling donation centers accepting used electronics near you.
RecycleNation
RecycleNation lets you enter your zip code and what type of item you'd like to recycle, then offers you options located near you.
E-Recycle USA
E-Recycle USA is a handy spot in Tucker, Georgia. It accepts assorted used electronics dropped off free of charge and may arrange pick up for local donations for a fee.
Host your own electronics recycling fundraiser
Want to host your own electronics recycling fundraiser? Check out:
These organizations help you hold electronics recycling events with the funds going to your selected charities.
Certified electronics recycling services
Some certified places to recycle your old electronics include:
Donate used electronics at any EcoATM kiosk and receive cash on the spot! (Although not technically "donating," it's still pretty cool and keeps them out of the landfills!) See if there's a kiosk near you here.
Retail stores that accept used electronics donations
Best Buy
Best Buy offers a comprehensive recycling service for electronics, available at locations throughout the country. Get the details here.
Wireless carriers
Your phone service carriers may offer a buy-back/trade-in program, so check with them and see.
Popular carriers that offer such a service include AT&T and Verizon.
Other retailers
Amazon may offer you a gift card for your used electronics, and Staples has a similar program as well.
Get each week's best deals from Dealspotr in your inbox
This guide was published on March 16, 2018
, and last modified on March 16, 2018
.