10 Upstart Brands On Dealspotr Who Are Out To Save The Environment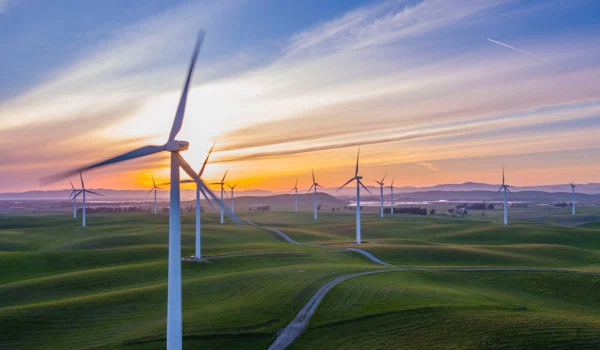 Nielsen's 2015 Global Corporate Sustainability Report noted that more and more consumers are working to support organizations that are dedicated to social and environmental change. In their study, they found that 66% of consumers would spend more on a product if it came from a sustainable brand. It's important for brands to realize that their consumers are looking for sustainable products that care about the environment. If your brand doesn't relay that message to consumers, your potential shoppers will likely look for more environmentally friendly products from other competitors.

Saving the environment can come from a very direct approach, like only making products out of recycled waste, but it can also come in less direct approaches such as making GMO-free products or being a cruelty-free brand that doesn't test on animals. Every little bit counts, so both large impact and smaller impact practices are steps toward making our environment healthier and safer.

Brands need to be aware of how their company is perceived when it comes to environmental friendliness, in order to show consumers what their brand really stands for. Helping the environment is a huge feat, but many brands are doing their part to keep products clean, recyclable, reusable, and reduce waste. Make sure your brand shows that off! Whether the impact is big or small, here are 10 brands on Dealspotr that are helping to save the environment in their own unique ways.
Vapur
With more than a million members and supporters, Vapur is the voice of America's national parks, working to protect and preserve our nation's most iconic and inspirational places for present and future generations. They have created a flexible "anti-bottle" product that is helping to reduce the use of plastic bottles worldwide. They use BPA-free polyethylene and nylon to create their anti-bottles, which last between 3 to 4 years and are dishwasher-safe. Vapur's Hydration Program is making a large impact and have saved over 1 million single-use bottles from landfills.

Vapur both celebrates the parks and works tirelessly to defend them from harmful wastes like plastic bottles. Help do your part by purchasing one of their products and stop using everyday plastic bottles!
The Maca Team
The Maca Team is a family run company made of true Maca specialists. They are passionate about preserving and sharing high quality Peruvian grown Maca, and they are proud to source and sell the best selection of high-quality Peruvian Maca products. All of The Maca Team's products are organically grown, fairly traded, GMO-free, fresh and potent. They sell 8 different kinds of certified organic Maca that come in both raw and pre-cooked varieties, that you can buy in the form of powder, vegan capsules, or extracts.

In June 2011, Peru's government declared a 10-year moratorium on the import or cultivation of any GMO crop. This means that all crops from Peru, including Maca, are inherently GMO-Free. The Maca Team is proud to provide organic, fair traded, and GMO-free products to help Peru's Maca cultivation grow and to bring the best products to consumers around the world without nasty additives.
Cliradex
While a lot of beauty products are tested on animals, Cliradex is both paraben free and not tested on any animals. Cliradex is a natural eyelid, eyelash, and facial hygiene wipe used to help protect your eyes from infections and diseases. Their products cleanse without any harmful chemicals and have ingredients derived from key components of melaleuca alternifolia, a species of tea tree. The Cliradex line of products is a natural, preservative-free way to cleanse the eyelashes, eyelids, and face, where many other products cut down trees and use preservatives that are harmful to both the consumer and the environment.

Cliradex is making a safe product using the best tea tree oils available to help relieve discomfort, while also sustaining a preservative-free and natural product production to reduce harmful chemical release into the environment.
Drink Pod
Similar to Vapur, Drink Pod is looking to reduce the use of plastic bottles. Their goal is to provide a more sustainable alternative to countless numbers of these plastic bottles that would have been emptied into landfills, negatively impacting our planet.

Drink Pod creates bottles with advanced filtration technology, that includes a wide range of scrubs that target what you want eliminated from your water. Their wide range of filters is designed for the reduction and removal of sediments, such as dirt, sand, and other particles that may cause cloudiness in water. Join Drink Pod in saving the environment from endless plastic bottle waste, and purchase a safe, reusable water bottle.
KC Professional
KC Professional is a manufacturer of high-quality Finnish hair care products for both professional use and the salon retail market. They produce sensitive, fragrance-free, and hypoallergenic products for a variety of consumers to use. Their product lines use several natural ingredients, including aloe vera that calms and moisturizes hair. Other ingredients include silver lime extract which provides volume, and olive extract which protects hair color. These natural plant extracts and proteins help to nourish and strengthen hair of all kinds, making KC Professional products both healthy and happy for your hair.

KC Professional uses advanced, high-quality ingredients with natural extracts that are both helpful and affordable to all consumers. Their products are not only natural and hair-healthy, but they are also environmentally friendly and entirely cruelty-free!
Meadowlark Clothing
Meadowlark offers elegant and beautiful legging designs that look good not only in the gym or yoga studio, but anywhere else you care to wear them. Their leggings are designed in the U.S. and printed and sewn by hand in Montreal. They use a special fabric called Eco Polyester that is manufactured using 70% less water, heat, and energy than used in conventional textile creation processes. This provides a more eco-friendly means to produce clothing.

Each garment made at Meadowlark is made on demand, which means they don't produce products until they are ordered. This practice drastically reduces waste and helps keeps the production cost down. Meadowlark is a great brand that is manufacturing fun, useful products in an eco-friendly way.
Ink E-Sale
Ink E-Sale is one of the largest ink and toner cartridge sellers. They produce printer products, like ink and toner cartridges, that fit most of the common printers like Brother, HP, Canon, Dell, and Samsung. Their products don't only fit many different brands of printers, but they produce high quality environmental friendly ink and toner cartridges.
Ink E-Sale has a recycling program to collect used cartridges, where customers can return their used cartridges to a nearby store so they can be reused and not thrown in landfills. Ink E-Sale is looking to make our environment green and clean, by doing their part in producing reusable and environmentally friendly everyday products.
Tu Brush
Tu Brush produces bamboo toothbrushes made with BPA free bristles. Their FDA certified bamboo toothbrush is a high-quality brush that provides supreme comfort and never cuts the inside of your mouth. The handles are 100% bio-degradable, eco-friendly, and great for our Earth, making them the only Eco-Luxe bamboo toothbrush available today. Tu's goal is to provide superior brushes for sensitive teeth that help maintain a sustainable world.

Tu also really wants fewer people to suffer from the harmful impacts of plastic pollution. Plastic pollution plays a huge role in the rise of cancer patients, and the founders of the Tu Brush have lost their loved ones, family members, and friends to cancer over the years. They hire cancer survivors to make their company even more awesome. The inspiration and dreams of the Tu founders have helped reduce the impact of plastic pollution and is ultimately helping to make the world a better place.
Chic Chiq
Chic Chiq is a cosmetics brand that is proud to produce both safe and friendly products. They use natural and luxurious ingredients from around the world, and their goal is to achieve a smooth texture, relaxing aroma, and clean and moisturizing effect when using their products for your skincare routine. The packaging of these products is made from carefully selected bamboo that is not only beautiful, but is also environmentally and eco-friendly, and completely sustainable.

Instead of creating harmful beauty products that are packaged in typical plastic containers that add to our waste, Chic Chiq carefully chooses natural ingredients and packages them in sustainable, eco-friendly containers to do their part in saving the environment.
Darn Good Yarn
Darn Good Yarn is a fun and quirky yarn company, that started in the bedroom of the company's founder. In discussing her story, the founder Nicole said, "I soon learned that the people who make this yarn needed a better way to make a better living. They needed sustainability and safety in their day-to-day jobs. [...] I realized that I could potentially bridge that gap and provide them with an opportunity for a better life." Nicole's mission is to source products that promote sustainable and fair jobs around the globe by working with other producers and organizations that have a similar mission.

Darn Good yarn looks for any opportunity to serve both workers and artisans involved in the yarn making business, and find ways to continually create safe and humane working environments. Their brand focuses on sourcing products that have a reclaimed or recycled element integrated into it whenever they can. Darn Good Yarn is helping save the environment every way they can, while also creating a safe work environment for everyone involved.
Takeaway
Your business may not set out to save endangered species or only use recyclable materials, but every little bit you and your brand can do to save the environment is a great step forward. Sustainable and eco-friendly businesses are thriving, and consumers are looking for every way to do their part by supporting environmentally conscious brands. What are you doing to help save our environment?
Get each week's best deals from Dealspotr in your inbox
This guide was published on January 18, 2019
, and last modified on January 18, 2019
.