Go Green with the Top 20 Eco-Friendly Micro-Influencers to Follow Right Now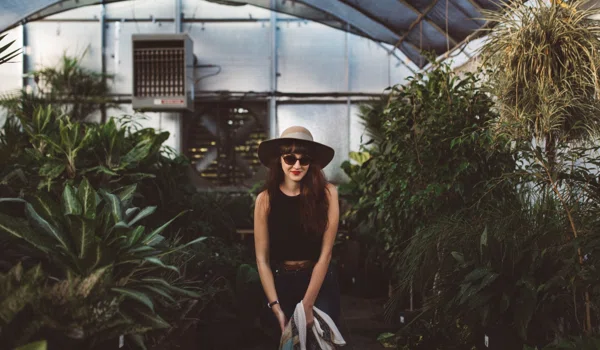 We all want to live our best lives in the most eco-friendly way, but how do we do it?
Luckily in the age of influencers, we're able to follow the lead when it comes to any of our Earth-conscious endeavors.
So, we gathered the top 20 micro-influencers to follow if you need good examples of people living eco-friendly. Follow any of these emerging names in the game, and you'll be on your way to clean living!
Lori Popkewitz Alper: Groovy Green Living
Dedicated to the art of overall green living, Groovy Green Living is a blog all about sustainable eating, fitness, and everything else green.
Ditch plastic and opt for cloth. Get rid of chemical fragrance perfumes and replace them with natural fragrances. These are just a few of the things you'll learn about when you follow Lori Popkewitz Alper's blog about green living.
She never stops learning and gathering information to show to the world about what she's learning. There's always new information on the topic, and she keeps you updated.
Website | Instagram | Twitter | Pinterest | YouTube | Google+
Hannah Theisen: Life+Style+Justice
Hannah Theisen started Life+Style+Justice as a platform for eliminating waste and focusing on an overall ethical lifestyle. Theisen sees her influence as a "social enterprise" and wants to expand her brand to make positive changes in globally.
Social justice is a large part of living eco-friendly when it comes to the philosophy of Life+Style+Justice. Theisen understands that living eco-friendly is connected to global health.
She'll guide you into the right direction of where to shop, how to eliminate waste, and how to buy consciously.
Website | Instagram | Twitter | Facebook
Yoli Ouiya: Yoli's Green Living
Yoli Ouiya is a public speaker and Nutrition Specialist who runs Yoli's Green Living. She was called "Queen of Green" by Black Enterprise Magazine and is developing her brand as a "digital creative."
Ouiya is certified in Plant-Based Nutrition and has toured the country for the past three years representing Toyota's Green Initiative.
This media personality, green consultant, and spokesperson for eco-friendly living is building her brand and hoping to encourage eco-friendly decisions all over the world.
Website | Instagram | Twitter | Facebook
Dana Murray: Babe and Beauty
Dana Murray focuses her eco-friendly lifestyle on clean beauty because what goes on your skin should also be environmentally conscious.
Murray will teach you what products to choose when considering living an eco-friendly beauty lifestyle. She'll also tell you what to look out for and which ingredients to avoid when it comes to lipstick, foundation, and everything else a beauty lover desires.
This blogger does "a ton of research on products so you don't have to." Let Murray do the work and get eco-friendly!
Website | Instagram | Twitter | Facebook | Pinterest | YouTube
Megean Weldon: Zero Waste Nerd
Zero Waste Nerd is run by Megean Weldon who is determined to have a waste-free lifestyle for her and her family.
Get examples of how to eliminate waste as much as possible, even when it can be tough with kids. Weldon shows you how to reduce the amount of waste your family comes up with on a daily basis.
She'll teach you how to package lunches, how to shop locally, and how to compost food. Follow Zero Waste Nerd for endless tips on the eco-friendly life.
Website | Instagram | Twitter | Facebook | Pinterest
Katie Roberts: Sustainability in Style
Live an eco-friendly life through your wardrobe. If you're not aware, much of the clothes we wear aren't made with sustainable materials and are created using toxic chemicals and outdated ways of producing garments.
Katie Roberts will show you how to shop and dress in a way that's friendly to the environment. She'll show you where to go and what to look for when it comes to creating a new wardrobe based in sustainability.
It's considered "Green Couture" and it's always in style!
Website | Instagram | Pinterest | Spotify
Madeleine Booth-Smits: NZ Ecochick
Madeleine Booth-Smits is a New Zealand-based food and lifestyle blogger that documents her life of clean living and eating with a family of four.
She grows her own food and pays attention to where everything she uses comes from.
She'll not only teach you how to eat well, but she'll even show how she does other things like laundry in a way that's eco-friendly.
Through NZ Ecochick, you'll learn that everything you do can be done in a environmentally conscious way.
Website | Instagram | Facebook | Pinterest
Rosie Baillie: Girl in Awe
Girl in Awe is a micro-influencer who's all about environmental protection and wild animal welfare.
What makes this micro-influencer unique is that her brand is all about traveling in a sustainable as well as an ethical way. She wants people to see the world, but in a eco-friendly manner. Her travel photos are stunning, creating an inspiring influence for the traveler in you.
She also covers clean beauty and personal hygiene products as well as vegetarian and vegan recipes.
Collaborate with Rosie in the Dealspotr Marketplace.
Website | Instagram | Twitter | Facebook | Pinterest | Bloglovin
Bea Johnson: Zero Waste Home
If you're concerned about the waste you produce in your home, follow Zero Waste Home for at-home tips on everything eco-friendly.
Bea Johnson is a best selling author and a micro-influencer to follow so you can learn how to "Refuse, Reduce, Reuse, Recycle, and Rot." This is her mantra to live by.
Johnson is passionate about "needless waste" and wants to teach others how to live simply and clean.
Website | Instagram | Twitter | Facebook | YouTube
Verena Erin: My Green Closet
Sustainable fashion is possible and My Green Closet proves it. Verena Erin is a popular YouTuber who talks all about ethical fashion.
It's possible to look super cute in an eco-friendly way. Erin believes in "buying less but better," to reduce waste. It also guarantees a more quality wardrobe instead of a closet full of cheap, non-ethically made stuff.
Minimalism is the game here, so follow Erin to simplify your daily fashion routine.
Website | Instagram | Twitter | YouTube | Pinterest | Patreon
Kathryn Kellogg: Going Zero Waste
Steeped in positivity, Kathryn Kellogg believes that an optimistic attitude is the best way to ensure success in starting an eco-friendly lifestyle.
Kellogg teachers her followers a "step-by-step" process into adopting earth conscious living.
It all started when she was in college and felt a pain in her left breast. It ended up being benign, but it kicked off a thought process of what she was putting into her body. She started making her own beauty products and using natural deodorant and suddenly, the pain went away.
This motivated her to start her blog so she can share what she's learned with you!
Website | Instagram | Twitter | Facebook | Pinterest | YouTube
Jennifer Nini: Eco Warrior Princess
Jennifer Nini is a stylish YouTuber, Blogger, and overall awesome micro-influencer. She's also a vegan who co-owns an organic farm.
Nini started Eco Warrior Princess as a way to cover "the topics that matter" which is "sustainable fashion, conscious business, social justice, politics, feminism, eco beauty, wellness, and green technology."
Eco Warrior Princess covers all things eco-friendly and is aiming at being a force for good in the endeavor to create a better world.
Website | Instagram | Twitter | Facebook | YouTube | Google+
Amanda Forcella: Mama Eats Plants
Learn to reduce waste and eat well while doing it through the teachings of Mama Eats Plants. Amanda of Mama Eats Plants provides helpful information as well as beautiful photos of her life as a vegan, plant based meal-making mom.
Follow by example and see photos of meals that her and her family enjoy every day as well as cute shots of her kids.
This Northern California mom is helpful for anyone who wants to eat well with kids.
Colleen Patrick-Goudreau
With a heavy emphasis on veganism, compassion, and animal rights, Colleen Patrick-Goudreau offers a brand that is all about eating well and living waste free.
She's currently writing her seventh book (you heard that right, seventh!) and she just keeps growing. This blogger, YouTuber, author, and micro-influencer shows you how to live vegan "in a non-vegan world."
Get great recipes and even learn where to find "zero waste shampoo and conditioner" made out of natural oils and extracts.
Website | Instagram | Twitter | Pinterest | YouTube | Amazon
Sommer Poquette: Green and Clean Mom
This next eco-friendly micro-influencers is devoted to clean living and "thinking outside the box." Sommer Poquette offers healthy recipes, a look into her daily life, and news about what's going on in the world of environmental health.
Much of what her brand is all about is raising kids. For example, she has a whole post about a chemical-free alternative to bubble baths instead of using the cheap chemically stuff found at most stores.
Poquette covers everything from toxin-free beauty to eco-friendly and healthy life hacks.
Collaborate with Summer in the Dealspotr Marketplace.
Website | Instagram | Twitter | YouTube | Pinterest | Google+ | Linkedin
Jonathan Levy: Zero Waste Guy
Zero Waste Guy is run by an extremely dedicated blogger who is determined to cut waste out of his life.
Jonathan Levy is an LA based micro-influencer who runs Zero Waste Guy which stays up-to-date on current eco-friendly news and topics. For example, Levy keeps his finger on the pulse of the no-straw trend sweeping restaurants, bars, and airlines.
You'll also find great healthy recipes and photos of Levy in his everyday life on his Instagram page.
Website | Instagram | Twitter | Facebook
Natalie Kay: Sustainably Chic
Fashion doesn't have to be bad for the environment. Sustainably Chic is a brand built by Natalie Kay who believes in "sustainable fashion, beauty, and lifestyle." Kay believes that the best way to enjoy your clothes is for it to be responsible.
Kay covers brands and products that you can use in order to live eco-friendly.
From jewelry to shopping totes, you'll discover that there are so many ways to live the most green lift you can. Not to mention, her photos are beautiful.
Website | Instagram | Twitter | Facebook | Pinterest | YouTube
Celia Ristow: Litterless
Focusing on the zero waste ideology, Litterless is a blog written by Celia Ristow, a woman who lives life as clean as possible.
Ristows blog is all about keeping things minimal which reflects her simple and beautiful blog. The fuss-free layout accompanied with gorgeous photos alone will make you want to follow in her footsteps.
Ristow believes that living a "simple, sustainable life and the good life are one and the same." She also co-founded Zero Waste Chicago, an organization that works to make Chicago a zero waste city.
Website | Instagram | Twitter | Pinterest
Cassidy Taylor-Memmory: Glam Green Girl
Cassidy Taylor-Memmory is a green beauty and she wants you to be one, too. Starting in June 2011, she started her blog to share what she learned about going green.
She is passionate about the environment and growing into a more eco-friendly person. Beauty products created green-consciously are her focus.
You can also read about her travels that are accompanied by breathtaking photos of her stays in different countries.
Collaborate with Cassidy in the Dealspotr Marketplace.
Website | Instagram | Twitter | Facebook | Pinterest | YouTube
Ankita Khimesra: AnkiNish Creations
Don't take out the trash just yet! Popular YouTuber Ankita Khimestra will teach you how to make cool stuff out of waste.
As a proponent of upcycling, Khimesra created AnkiNish Creations to teach people the fun ways you can reuse waste materials.
This promotes an eco-friendly mindset through DIYs that you and your family can have fun with. Learn how to reuse coconut shells, restyle old pots, and create new fashion pieces out of old clothes.
The sky's the limit with AnkiNish Creations!
Collaborate with Ankita in the Dealspotr Marketplace.
Website | Instagram | Twitter | Facebook | YouTube
Get Eco-Friendly
There are so many ways to live the eco-friendly life. Whether it's through beauty, what you're wearing, how you're eating, or what you're buying, these eco-friendly micro-influencers show that you can live an earth conscious lifestyle in more ways than one.
Get influencer marketing insights from Dealspotr in your inbox.
This guide was published on May 24, 2018
, and last modified on May 24, 2018
.