25 Surprising Facts & Statistics about eSports & Professional Video Gaming
About the Author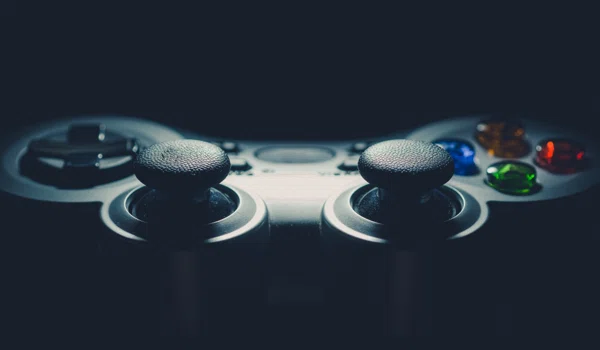 Competitive video gaming is hot. Multiplayer online video gaming in front of thousands of screaming stadium fans? Even hotter. We're talking eSports, and Business Insider says they're going to be hotter than professional football someday.
The type of activity called eSports is a category of competitive public video gaming that is growing rapidly globally. Research by gaming marketing researcher newzoo says that there were 58 million eSports followers in 2012. In 2014 there were 89 million. In 2018, there are more than 145 million.
The demographics of eSports fans, according to ESPN, include:
62% are male

38% are female

16% are ages 10-20

56% are 21-35

28% are 36-65
While video games have always been popular, social media, smartphones, and personalized websites have all contributed to changes in how we participate in the media we consume. Over the years, online gaming became the rage; eSports is the next logical step up.
Let's look more closely at the phenomenon of eSports and track down 25 interesting and sometimes startling facts about this new sport.
Why are eSports so popular?
Gamers playing eSports have been wildly popular in Korea and other parts of Asia for more than a decade. eSports has all the elements of a serious physical sport, with teams, leagues, professional competitions, sponsorships, and even betting. ESports gamers are athletes -- and pro athletes have even started getting involved in the phenomenon.
ESports athletes play on teams that are owned by big money sponsors, just like in football, basketball, hockey, or soccer. They play for money, but also housing and amenities. Media rights are contracted and sold, just like in other big name sports.
There are jerseys and sponsorships, social media campaigns, and all kind of money being thrown around. Merchandise rights alone generate big money in t-shirt and hat sales.
ESports players make great money, even at the lowest level of the player rankings. Engadget says Overwatch League profession eSports team members make a minimum of $50,000 annually with all the amenities of a full-time job, including health insurance and a retirement savings plan.
If they win tournaments, they make more, and in this league, 50% of the bonuses are distributed equally across the team. When you're talking about $3.5 million or higher per tournament, that's not chump change, either.
Now think about how these kids are getting a living wage, plus benefits, for playing video games. Well played, video nerds, well played.
Colleges have begun offering scholarships in eSports, according to Perspective on Athletics, just like they would for any other sports.
They report that "the nerds are invading jock world," as two dozen colleges around the country have evolved varsity-level eSports teams. In fact, they're predicting athletic programs around the country will start to offer eSports programs -- just like football or baseball.
If this seems all too good to be true, check out the following 25 interesting facts about eSports:
PC Gamer says the eSports industry was worth $1.5 billion in 2017.

Of that $1.5 billion, one-half of it came from investors. These investors included brand names and sporting organizations. PC Gamer surmises the investing comes from an accepted industry prediction -- eSports is going mainstream someday.

According to SuperData, some of the key investors include video game manufacturers like Activision Blizzard and Riot Games, and sports organizations such as The Kraft Group (they own the New England Patriots). Even brands like Coke, Nissan, and Mercedes-Benz are all putting money into the sport.

In 2014, Business Insider says 89 million people watched eSports tournaments.

Newzoo says there are 205 million people around the globe that watch eSports either casually or obsessively.

Twitch.TV, the number one online service to watch eSports sold to Amazon last year for $970 million. It was a cash deal.

According to newzoo, there are 13 million eSports players around the world every year.

SuperData is predicting eSports will increase their revenues by 26% by 2020 as the sport goes mainstream.

Perspective on Athletics reports there is more than 750 campus eSports clubs at colleges and universities around the country, including at Princeton, Penn, Villanova, and Temple University. These clubs compete annually at the League of Legends College Championship.

Frontline Marketing says the total prize money offered up for all eSports events in 2015 hit $61 million. Prize money is expected to continue to increase.

There is now an eSports Hall of Fame. So far it only has two inductees.

The eSports industry, according to newzoo, is expected to exceed $2 billion in the next two years.

ESPN reports the prizes for eSports winners has increased by more than 580%.

In 2014, the five members of team Newbee won more than $5 million during the 2014 Dota 2 eSports competition.

The prizes for the 2017 Dota 2 tournament totaled more than $20 million.

Business Insider is now predicting that there will be around 500 million people watching eSports by 2020.

Goldman Sachs valued the eSports market at $500 million in 2016 and expects the value to grow by 22% annually for the foreseeable future.

In 2018, the NBA will launch their own eSports league.

One in seven people now knows about eSports, according to the British eSports Association.

The most watched eSports tournament in 2016 brought in 36 million people for one event.

Big deal. The ELEAGUE Major in Boston at the beginning of 2018 enthralled more than 1.1 million Twitch viewers. This beat all the records for peak concurrent streams on a single channel, according to the eSports Marketing Blog.

The Overwatch League in January 2018 brought together 12 teams in Los Angeles for four days of competition that drew in more than 10 million viewers.

ESports athletes are represented by big-name agency managers, just like professional football or basketball players.

McDonald's just signed on to sponsor the Electronic Sports League (ESL)

In 2017, just one eSports team, Team Liquid, won more than $18 million in prizes, according to Business Insider.

By all accounts, eSports are just getting started. The unprecedented rise of this sport has created a global movement that started in Asia and has spread across the globe. The big money being generated in these tournaments virtually guarantees that mainstream corporate sponsors will continue to jump on the eSports bandwagon.
With eSports players being groomed for college activities in the same way that a varsity baseball player would be harvested for a university team, it's probably just a matter of time before eSports will have a place right alongside basketball and football on mainstream television someday.
Get each week's best deals from Dealspotr in your inbox
This guide was published on February 9, 2018
, and last modified on February 9, 2018
.
Stores related to this article:
Nissan
,
Mercedes-Benz
,
GameStop
,
Sony
,
Nintendo
,
Best Buy
,
Target
,
Amazon
,
Xbox
,
Coca-Cola Store
,
Walmart
,
PlayStation Store
,
Apple