Flash Sales vs. Clearances vs. Promo Codes: How Do Online Sales and Coupons Work?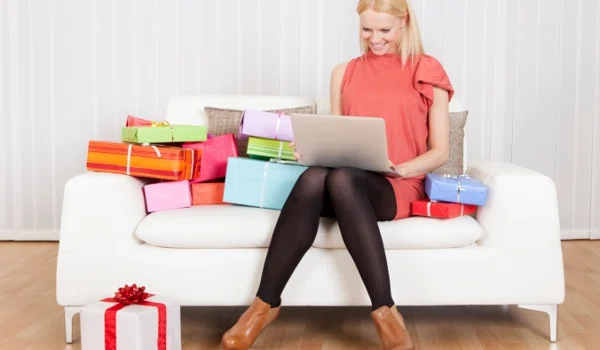 All of us online bargain shoppers are guilty of this at one time or another. We want the deal and we want it now! Never mind that we didn't read the fine print or pay attention to the deal's details, we expect the store to honor the discount we found no matter what.
Unfortunately, that's just now how it works in the real (or cyber) world. Users often contact us at Dealspotr, complaining that a discount we had listed on the site didn't work. The cause is very often a lack of understanding about the different types of online discount events.
To help clear up any confusion and hopefully lead to more pleasurable online bargain shopping experiences, we are providing a breakdown of all these different types of online discount events below.
A traditional in-store + online sale
This one is about as clear-cut as it gets. A store announces a huge sale with several items marked down and there are no distinctions made between whether the item is purchased in store or online. No coupon or promo code is necessary to get the discounted price, it is automatically applied during checkout.
Cause of confusion:

Some stores list the discounted price on the item, while others don't provide the discounted price until the purchase is ready to be made. For example, one store might display that the shoes were $50 and are now $25 due to the 50% off sale, but another might just display that the shoes are $50 and are on sale for 50% off, without displaying the new prices of $25.
An online-only sale
Very similar to a traditional sale, except that it is only available to online shoppers. Stores will occasionally use this technique if they are trying to build up their website audience or are experimenting with selling new items online, before they commit to stocking those items in-store.
Cause of confusion:

With more and more stores offering in-store pick-up with online purchases, the line between online-only and in-store continues to get blurred. Make sure to read the store policy for online-only sales if you plan on exercising the in-store pick-up option.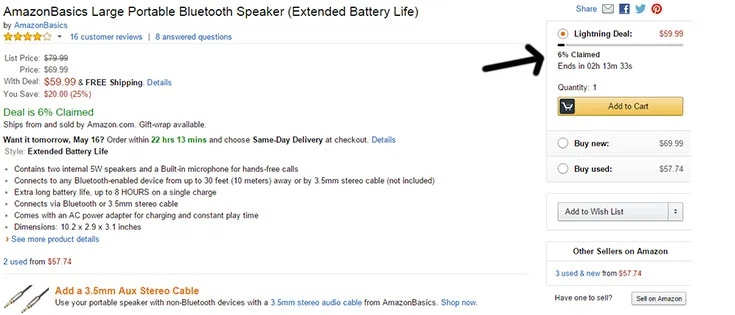 A flash sale
Made famous by companies like Gilt Groupe, these sales often provide incredible discounts on higher-priced luxury brands. Basically, a top-end product like a Valentino handbag will go on sale at a huge mark down, but only for a limited period of time. That period of time might range from a matter of minutes to a couple days, but the concept is to pressure the shopper to make a decision quickly.
Cause of confusion:

Flash sale announcements are often distributed via email or social media, but if you don't notice the announcement right away, the sale might already be expired by the time you get to it. There is also no telling when a flash sale will be announced or finding out ahead of time what products will be featured.
A clearance sale
Unlike traditional sales, clearance sales are extra discounts placed only on already-reduced clearance items. These sales often feature the best prices you'll see, but items typically go on clearance for a reason – because they didn't sell very well and weren't very popular in the first place.
Cause of confusion:

Stores don't always make it obvious which items are in fact clearance and eligible for the sale. Your best bet is to try and visit the site map and see if there is a section for clearance. Absent that, you're probably left to try and contact the store's customer service for further details.
A daily deal voucher
Popularized by Groupon, daily deals are similar to flash sales in that they only last for a limited period of time, but what makes them unique is the way they are redeemed. Instead of purchasing a product or service directly, you are actually purchasing a voucher that you can redeem at a store that provides that product or service.
For example, if you bought a $15 voucher for a $35 oil change at the local mechanic, you would pay $15 up front and then take the voucher to the mechanic and get the $35 oil change at no extra cost. While daily deal vouchers are sometimes offered by traditional stores, they are usually offered by restaurants, spas, gyms, auto shops, hotels and other service-oriented businesses.
Cause of confusion:

The concept of daily deal vouchers exploded in popularity a few years ago, but some shoppers remain confused by the idea that you are paying up front for a product or service that you won't receive until you actually go into the business and redeem the voucher later.
A promo code
Promo codes are essentially online coupons that you enter upon checkout at an e-commerce site. Online stores will have a promo code box placed somewhere during the checkout process (read this article for further explanation) and you are required to enter the code into that box and hit apply in order to earn the stated discount. There are many different types of promo codes, which are explained in detail here.
Cause of confusion:

Dealspotr users often contact us complaining that a promo code we listed did not work. More often than not, it was because they confused the promo code concept with the sale concept. In order to redeem a promo code, you must have an actual code. When we post sales, we include a link to "get a deal" with no promo code. In these cases, the 25% off comes in the form of the discounted sale price … you aren't getting an additional 25% off on top of the already-reduced 25% off sale price. Just remember, promo codes are always actual codes.
Get each week's best deals from Dealspotr in your inbox
This guide was published on May 13, 2015
, and last modified on May 13, 2015
.