How to Optimize Your Ads to Avoid Facebook's Low Quality Ads Filter
About the Author

Amelia is a writer, content marketer and SEO strategist who spends her days trying to crack the code of Google's mighty algorithm. When she's not working, you can find her running around town with her dog Rockefeller.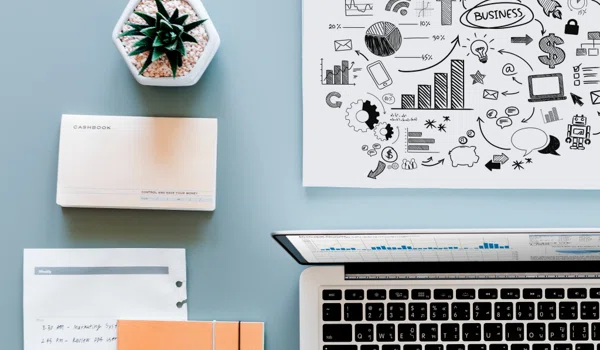 Despite a dwindling reach, Facebook marketing is still full of opportunities if you know how to approach it. From messenger chatbots to Facebook live to Facebook watch and ads, marketers have a wide variety of choices.

However, in mid-October, Facebook announced new standards for their ads on their blog. Under the new Facebook ad guidelines, low quality ads can be penalized or even removed.
If your brand has relied on hacky techniques to drive views or clicks for your ad in the past, the time to stop is now. Effective Facebook ads can no longer rely on these tactics. Otherwise, you're going to have a tough holiday sales season.
The best practices for Facebook ads means leaving the gimmicks behind, and focusing on quality. Let's dive in to these new Facebook ad rules, so you know how to optimize your ads for top performance this season.
Facebook's New "Low-Quality" Ad Filters
So, how do Facebook ads work now? Much like when FTC disclosure standards came out, they've significantly raised the bar. They introduced three new ad filters. All three focus on reducing "low-quality or disruptive content" that create a poor experience for their users. The type of ads that are now banned were designed to drive engagement, clicks, or views, but in a way that often deliberately misled the user.
Engagement bait ads
Facebook defines engagement bait as ads that explicitly tell users to engage with the ad in a specific way, such as asking people to like, react, comment, or share.
For example, in the ad below, the ad encourages people to react simply based on their zodiac sign. This encourages them to engage with the ad, which would have falsely boosted the ad's quality score under previous guidelines. As a result, the brand would have benefitted from expanded reach and performance—even though the person's engagement has nothing to do with the ad itself. Rather, they're just responding with some factual information about themselves.
Facebook has actually cracked down on engagement bait before, for organic posts. Last December, they announced an algorithmic update that demoted posts asking for votes, reactions, and shares.
Once brands realized that engagement plays a major role in the reach and visibility of posts in the News Feed, they started gaming it. Facebook eventually caught on and started demoting engagement bait posts in the organic feed. Now, they're extending that treatment to paid posts, too.
Clickbait ads that withhold information
The other two restrictions focus on clickbait-style ads. Ads that withhold information tend to have an intriguing message in their ad copy, but with a key missing element that compels readers to click through to discover what it is. When users do, they're often disappointed by what they find.
For example, in the ad below, the only way for users to have any idea who the ad is referring to is by clicking through to the URL. When they do, they may find it's not anyone they care about. This is an unfair experience that forces users to engage with the ad, when it's not something they're interested in to begin with.
Clickbait ads with sensationalized language
Sometimes brands use sensationalized language in their ad headlines to get people excited about clicking through. When they do, the landing page they find often isn't all that exciting. This is another style of clickbait ad that Facebook is banning under their new guidelines.
For example, in the ad below, the URL looks to be a product landing page for superfood, but the ad copy makes it look like a content piece about how to use carrots. Are the uses of carrots truly going to be "mind-blowing"? The adjective feels a tad extreme.
What Else You Need to Know About the New Guidelines
Under these new guidelines, Facebook will demote or disapprove any ads that fall into any of the above categories. Ads will either experience reduced reach, or be removed altogether.
Additionally, if Facebook flags multiple ads from the same advertiser for displaying these characteristics, it may negatively impact the advertiser's ad performance on the whole—even for ads that play by the rules.
Why is Facebook doing this, and why now? The benefits are obvious for Facebook users, but there's likely a few reasons motivating the Book's decision to implement these new guidelines.
In their announcement, Facebook mentioned that they tend to see these ads more frequently with "media, entertainment, politics or issues of national importance"—a reference to the fake news fiascos that have plagued the company since the 2016 U.S. election.
But it's not just about the heat they've received for doing a poor job combating misinformation on the platform. These ad guidelines were announced in October, just in time for brands to start allocating their holiday marketing spend. We can assume that Facebook is doing this to prepare for Q4.
For their numbers to look good, Facebook need brands to keep advertising. And for brands to keep advertising, the return has to be there. Right now, it's not, according to Mary Meeker's 2018 Internet Trends Report. Currently, there's too many brands competing for a limited number of ad spots. Advertisers have to spend more, while they enjoy less reach.

Under the new ad guidelines, Facebook can remove misleading ads that are overcrowding their ad ecosystem. This is better for advertisers, as they can expect to enjoy better ROI for their ads.
It's better for users, too, as they'll be less likely to be hit with ads that overpromise and underdeliver. The more Facebook can do to minimize a frustrating ad experience, the more likely those users will start trusting Facebook again. They'll begin to reliably click through and engage with the ads they see—leading to improved ROI for brands.
5 Facebook Ad Best Practices to Avoid the Low Quality Ads Penalty
So, how are you supposed to optimize your ads to boost engagement and clicks, without falling prey to Facebook's new low-quality ads filter? It starts with using Facebook best practices.
Follow these pro tips to create ads that users can't ignore, while passing Facebook's muster.
Make an outrageous statement, but back it up
Advertisers resort to clickbait headlines and exaggerated copy for one unfortunate reason: it works. It annoys consumers and puts a bad taste in their mouth, but it does drive clicks.
However, there are ways to make bold claims without violating Facebook's ad quality requirements.
In this ad for Tropicana, the brand promises the juice will make you "feel like a billion." That's quite the exaggeration, but it's a clever play on words and backed by the ingredients of the juice—which has 1 billion active cultures.
Find ways to be daring with your ad copy. Make a strong statement, and grab people's attention. Just make sure your product lives up to the hype.
Make the benefit of clicking through on your ad crystal clear
Much of Facebook's ad quality guidelines are designed to protect users from unmet expectations and disappointing content.
Instead of relying on clickbait copy, make your ad's selling point unambiguous, yet intriguing. Users should have an idea of what they might experience, but be interested enough to want to click through.
In this brand awareness ad, WestJet introduces their now-famous annual holiday campaign. They're promoting this year's version of the joyful video you've seen before, but WestJet hints at something different this time around. They say "the vision came straight from the minds of those who know Christmas magic the best." Who are those people? Users will have to click play to find out.
The same technique works for lead generation ads, as MailChimp demonstrates in their ad. The value of the ad is unmistakable, and simple to comprehend. Watch the video and you'll see just how MailChimp helps brands recover abandon shopping carts.
Make your CTA about the product, not engagement
You may have noticed a trend with Facebook's banned ad examples. In each one, the CTA focused on Facebook engagement. The ads focused on manipulating ad performance, not providing value to users.
Your CTA should be more than a desperate plea for Facebook likes. Make your product the center of attention, whether it's a video, a piece of written content, or a product landing page.
Everything in the ad below is designed to help users realize the value of PupSocks as a gift, from the copy and the visual creative to the URL title and description. Clearly, this ad intends to drive sales, not generate gamified Facebook engagement. But because it's so cute, users can't help but show their appreciation with a like or comment—legitimately boosting the ad's quality score in the meantime.

Encourage engagement, but don't be explicit about it
Everyone wants their ads to engage. You don't have to be so obvious, though. Make your ad inviting and creative enough, and people will engage naturally on their own.
Take this ad for Malibu Rum, for instance. The ad asks people a question—of course they're going to try to answer!

Malibu's ad is for a promotion contest, and the brand tells users exactly what they need to do to enter. There's no questions left unanswered in the ad, but because the value of the prize is high enough, people will still want to enter.
That's the key with having a quality Facebook ad. As long as your ad itself is for something of real value, users will engage.
In their ad, the Geneva Tourism board took a similar approach, but left more open to interpretation. The photos illustrate the "endless things to enjoy" promised in the ad copy, while the copy encourages users to imagine what a "memorable trip" for them actually looks like. For their chance to win, they can enter at the advertised link.
Let your ad do the selling
We all know how Facebook likes to keep users in-platform. Lean into that with your ads, and you won't have to worry about clickbait being an issue.
In this ad for Mucho Mas Art Studio, the brand uses a Facebook story to highlight a variety of the products they sell in store. To "see them all," users will have to visit, but they have a pretty good idea of what they can expect to see.
This is a great example of an ad that would perform great as an organic post. The studio owner is sharing her wares as she completes the painting process, inviting users behind-the-scenes. With a Facebook ad, she's simply able to reach a larger audience.
Do Better, Advertise Better
Better ad quality is better for everyone on Facebook—users and advertisers alike. Make your ads compelling enough, with clever copy and stunning visuals, and you won't have to rely on clickbait or engagement bait to get users to engage.
Leave those lame techniques for your competitors to try, while you reap the benefits of increased visibility in the feed.
Get each week's best deals from Dealspotr in your inbox
This guide was published on October 30, 2018
, and last modified on October 30, 2018
.