The Top 20 Fashion Micro-Influencers to Follow
About the Author

Digital Marketing Manager here at Dealspotr! Email me with your questions: emily@dealspotr.com :)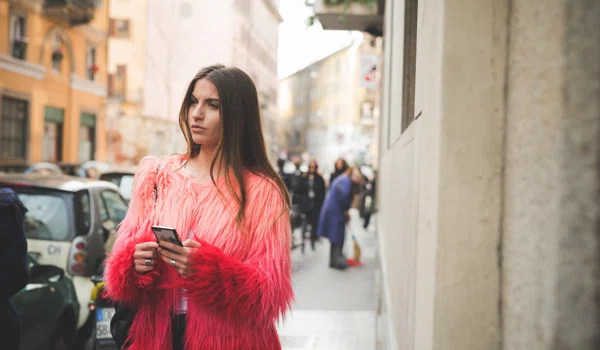 Fashion can take many forms. From outfits, to shoes, and even to hairstyles, fashion is different for everyone, and expressed in many different ways. 
Fashion inspiration can come from a number of places, including other people. Today, these people are able to share their looks with the public through personal blogs or social media channels. And the best part? They can do so even with just one follower. 
The fashion bloggers on this list have started in the same way -- with just a few followers -- and have since grown to have a modest, yet loyal fan base.
These micro-influencers are the fashion icons of tomorrow, and we've curated a list of the 20 trendsetters you should be following now. 
Josie Fear
Fashion Mumblr
Josie is the face behind the three-year-old Fashion Mumblr, a fashion and lifestyle blog with an accompanying YouTube channel. In her "come shopping with me" vlog series, she takes readers along as she shops at various reatailers around her hometown of London.
She also posts hauls & try-ons, allowing her fans to see firsthand her "classic, chic and feminine style," which she aims to keep affordable and on trend.
Blog  |  Instagram  |  YouTube  |  Twitter  |  Facebook  |  Pinterest
Lizzy Hadfield
Shot From the Street
Lizzy Hadfield is another fashion blogger hailing from London. On her uber-visual blog, Shot From the Street, she models her daily outfits along with snippits of what's happening in her life as she's wearing them.
Her YouTube channel is just as aesthetically pleasing, with vlogs ranging from her summertime fashion faves to a series of "testing basics" videos, where she tests out white tee's cotton dresses, and other wardrobe staples.
Blog  |  Instagram  |  YouTube  |  Twitter  |  Facebook  |  Pinterest
Michelle April Carigma
Modern Fit
Instagram is where Michelle of Modern Fit thrives, with beautiful images that combine her love of fashion and fitness. Through her artsy images and fitness-focused posts, she makes work out clothes look cool. 
Blog  |  Instagram  |  YouTube  |  Twitter  |  Facebook  |  Pinterest
Catherine Brock
Budget Fashionista
This St. Louis blogger is all about giving her readers killer fashion tips while sticking to a budget. She'll share her outfits on Instagram a few times a week, often including tips for how to get the items for yourself. 
An interesting part of Budget Fashionista is that on the blog, Catherine breaks down fashion into age-appropriate categories -- 20s & 30s, 40s & 50s, and 60+. She also has a "what's on sale" section to keep you up to date on the latest sales and promo code offerings at select retailers. 
Blog  |  Instagram  |  Twitter  |  Facebook  |  Pinterest
Georgina Grogan
She Might Be Loved
God bless Georgina. She Might Be Loved is a fashion blog for an audience that has been historically under-represented in the fashion world: plus-sized women. 
Georgina created the site to deeper explore her passions, and since then it has grown to receive multiple fashion and blogging awards. If you're looking for plus-size fashion advice and shopping tips from a blogger with fire-red hair, She Might Be Loved is for you. 
Blog  |  Instagram  |  YouTube  |  Twitter  |  Facebook
Dani Austin
Dani Austin grew up clumsily finding her way through girlhood. She wished she had a big sister to help her out with things like braces, zits, and fashion. So, she created her self-titled blog to be that older sister for other girls looking for advice on all things girly. 
Her Instagram posts are integrated with Like to Know It, so you'll always be able to know exactly what this sweet southerner is wearing. Her YouTube playlists range from fashion hauls to beauty tutorials, and most importantly, "things I wish a sister taught me." 
Blog  |  Instagram  |  YouTube  |  Twitter  |  Facebook  |  Pinterest
Amy Serrano
Pepperpout
Pepperpout is the brainchild of SoCal native Amy Serrano, a professional wardrobe stylist who's worked with celebrities from Katy Perry to Rihanna.  
After 6 years of professional work, Serrano decided to take her experience to the web and created an outlet to share her tips with readers. A must see? Her Style 101 playlist on YouTube. 
Blog  |  Instagram  |  YouTube  |  Twitter  |  Facebook  |  Pinterest
Shea Whitney
Shea Whitney is a purely visual fashion micro-influencer, with YouTube and Instagram channels as her only outlets. Still, her content is great for anyone seeking fashion advice. 
Whitney has a whole slew of videos, but her best (and most popular) seem to be highlighting 10 fashion mistakes women make, and 10 ways to always look expensive. 
Audrey
Putting Me Together
Putting Me Together was started when blogger Audrey was in the midst of reworking her closet and reinventing her style. What followed was the beginnings of an online resource for women who might be overwhelmed or stressed about clothes or style. 
A cool feature of Putting Me Together is the One Piece Many Ways section, where Audrey puts together multiple different outfits using the same pieces of clothing. 
Blog  |  Instagram  |  Twitter  |  Facebook  |  Pinterest
Erin Cannon
The Fashion Canvas
The best part about Fashion Canvas is that Erin will often host Linkups where other bloggers are able to submit their fashion looks, and they're all featured in the same post! Great for anyone looking to expand their list of go-to fashion blogs. 
Alicia Winnett
Alicia Fashionista
Alicia Fashionista has been around for 8 years, run by Vancouver-based blogger Alicia Winnett. The blog reads almost like an Instagram page, with browsable images lining the "Style" category. 
Alicia leans towards more laid back outfits, but all her looks come with a recent anecdote from her life, and links for where to purchase the items. 
Blog  |  Instagram  |  YouTube  |  Twitter  |  Facebook  |  Pinterest
Erin Gates
Elements of Style
Elements of Style is primarily an interior design blog, however Erin's Fashion Friday's make the blog worth a mention here. From tips on how to wear the latest trends (i.e. ruffles) to the best everyday shoes to wear, fashion seems to coexist with design on the site. 
Blog  |  Instagram  |  Twitter  |  Facebook  |  Pinterest
Robyn Louise Taylor
Phases of Robyn
UK blogger Robyn is only 22 years old, but that didn't stop her from creating Phases of Robyn two years ago to share her everyday outfits and personal style. 
You can shop Robyn's looks on her blog, as well as pieces from her Instagram.
Blog  |  Instagram  |  YouTube  |  Twitter  |  Pinterest
Chris Bland
Bland by Name
Chris is the youngest blogger on this list, at 18. Still, he's a successful fashion and lifestyle influencer on his blog and Instagram. Aside from his cool guy photos and posts, he also shares style advice for guys, and tips on how to build the best wardrobe for you. 
Blog  |  Instagram  |  Twitter  |  Pinterest 
Jimi Fillen

Another visual micro-influencer, Australian Jimi curates her Instagram and YouTube channel most heavily. Her videos are artsy takes on fashion, with some almost looking like music videos. But don't worry - she still includes all the normal fashion vlogger staples, like OOTDs, hauls, and DIY projects. 
Nicolette Mason
While Nicolette's influencer social profile is made up mainly of Instagram posts, she is also the co-creator of Premme.us, a destination for fashion-forward plus-size women. 
Sarah-Jean Ballard
The Fashionable Housewife
Sarah-Jean created this blog back in 2005, when there weren't any blogs geared toward the modern housewife who wanted to look good on a budget.
Now, this American blogger shares her mom-centric fashion tips on The Fashionable Housewife, along with tips for pregnant women and teens/college students on her other blogs. 
Blog  |  Instagram  |  Twitter  |  Facebook  |  Pinterest
Jake Daniels
Jake Daniels is a men's fashion and hairstyle influencer, and he's right at the top end of the micro-influencer range. We can see why - his Instagram is packed with re-creatable looks, and his YouTube has a large collection of haircuts and styling tutorials for the modern dude. 
Brooke Miccio
Brooke is another young fashion influencer, sometimes even creating YouTube videos in her college dorm room. Brooke does a lot of fashion look books on her channel, and has a bunch of "get ready with me" vids for anyone looking to recreate one of Brooke's looks. 
YouTube  |  Instagram  |  Twitter  |  Tumblr  |  Pinterest
Pam Hetlinger
The Girl From Panama
Hailing from Central America, Pam is an all-around style blogger with one of the most beautiful Instagram pages on this list. Since launching in 2014, The Girl From Panama has been sharing fashion and style advice that's both attainable yet elegant. 
Get each week's best deals from Dealspotr in your inbox
This guide was published on August 28, 2017
, and last modified on August 28, 2017
.