Fastest-Growing Careers for Women in 2017
About the Author

Angela Brown is a professional writer with 10+ years of experience including work as a reporter and copy editor. When she's not creating content for businesses, she enjoys spending time with her family and reading a good book.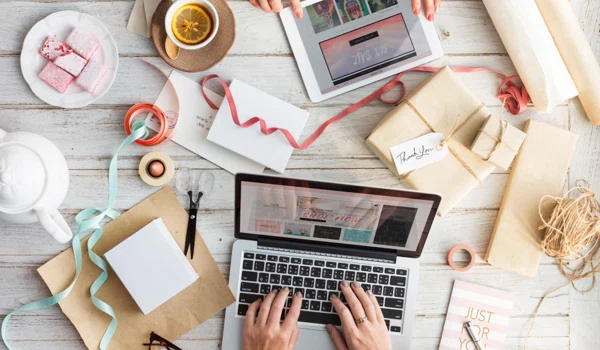 Are you looking for a new career?  Whether you need something that provides more stability for you and/or your family, you're seeking more opportunity for advancement, or you simply want to have an adventure in a different setting, 2017 is a great year for a woman to try her hand at a new career.
The careers featured in this article are heavily dominated by women, with the exception of two or three. Those industries that have fewer women rank among the fast-growing jobs with better salaries, minimum additional education, and more growth opportunities. 
It's worth noting that women seeking a leadership role in a company have a much harder road ahead of them.  A Women in the Workplace study showed that despite the verbal support of companies who feel that creating more equality in the workplace is important, there is still a sizable difference in the number of men and women who receive key promotions. The initial step to management is the most difficult to make with 130 men to every 100 women receiving the first promotion. There are a lot of factors that play into this disparity, including lack of feedback, perceived bossiness, and the simple lack of interest on the part of women to take on the higher leadership roles (only 40 percent of women said they wanted to become a top executive, versus 56 percent of men).
Despite the skewed leadership opportunities in the workforce, there are plenty of great jobs that pay well and employ a lot of women.
When composing this list, we looked for jobs that offered a median annual salary of more than the Federal Poverty Level for a family of four (which at the time of publication is $24,250). We also eliminated jobs that required more than a four-year degree and tried to offer several different fields to choose from. The goal of this article is to provide a list of attainable, well-paying jobs for women that will continue to grow over the next several years, providing maximum opportunity for employment options.
There are many fields where women dominate. As you'll see on our list, women make up most of the working population in many of the medical and health industries. But, we also show that women have gotten a grip on some other industries including jobs like marketing and event planning. Keep reading to learn more about the fastest growing jobs for women.
Market Research Analyst / Marketing Specialist
Projected growth: 41.2% - Median wage: $51,377
A Market Research Analyst and/or Marketing Specialist conducts research and analyzes other market research to help companies determine how a product could perform. An analyst must look at data and predict changes in the industry and how the changes could affect companies. An analyst also studies the competition to strengthen their company's position in the marketplace. The specialist works closely with a research analyst and uses the data to create a marketing plan. The specialist designs programs that help a company grow, increase sales and expand product lines. You can get a job as a marketing specialist if you have a bachelor's degree and some experience in marketing. Creativity is a great characteristic for success in this position.
Did you know that women make 85 percent of all consumer purchases? With that much influence in the field, women have a keen understanding of customer decisions, making marketing a great career option.
The Bureau of Labor Statistics (BLS) anticipates that this career will need an additional 94,000 market research analysts and marketing specialists by 2024. This field is growing much faster than average
Pharmacy Technician
Projected growth: 30.6% - Median wage: $28,000
Pharmacy technicians work behind the counter at local pharmacies. They are responsible for working with customers and filling prescriptions. Training (whether on the job or via a certification program) is vital because technicians help mix medications, count pills, check to ensure the medication and label match, and provide instructions to the customer. They may also take prescriptions from a medical provider over the phone. While the pharmacist is responsible for the whole facility, the techs work one-on-one with the customers and dispense prescriptions every day. To work as a pharmacy technician, you should have at least a high school diploma or the equivalent. Depending on your state, you may also have to complete a training program.  Women are taking over this industry. Fortune Magazine ranked pharmacy careers as one of the top five industries ruled by women. 
Job growth in this industry is higher than average with an additional 33,500 jobs opening before 2024, says the BLS. 
Skin Care Specialist
Projected growth: 37.8% - Median wage: $28,500
Skin care specialists typically work at spas or salons and provide facials and other skin care regimens for their clients. Medical offices may also hire a skin care specialist to offer services to their clients. You will need to complete a cosmetology program and pass a state exam before you can work alone. Like other positions in the cosmetology industry, there is plenty of on-the-job training as well. This type of job allows for running an independent business. Women dominate this field making up 78% of the professionals who work as skin care specialists.
The job growth is above average. An estimated new 6,600 jobs will open by 2024, according to the Bureau of Labor Statistics. 
Computer and Information Systems Manager
Projected growth: 15% - Median wage: $131,600
Computer and Information Systems Managers are more commonly known as IT managers, or work in the IT department of a company. They deal with everything relating to a company's technology - whether that be new computers, phone systems, or wifi providers. Also, they help to troubleshoot with coworkers who may not be as technically savvy as themselves. This career usually takes just a Bachelor's degree, and some work experience in a related field. 
While the projected growth percentage of this career path is lower than some of the other careers listed here, it is worth noting that it's relative to the number of people already working this field. The Occupational Outlook Handbook estimates over 53,000 new jobs will be available by 2024.  
Translator
Projected growth: 42.2% - Median wage: $43,499
If you can fluently read, write, and speak a second language working as a translator or interpreter can be a rewarding job opportunity with potential benefits of traveling or living in a unique environment. Job duties require the ability to translate written or verbal words from one language to another. Translating typically refer to written words while interpreting is for spoken words. There is a myriad of opportunities for this skill set. Translators and interpreters can work with the courts, schools, the government, hospitals, and businesses. Depending on the specific industry you intend to work in, you may need a bachelor's degree. However, the most important skill you need is the ability to fluently work in more than one language. According to the American Literary Translators Association, women make up just over 30 percent of this field, which means there is lots of room for improvement and growth!
This industry is growing at a much higher rate than average. An estimated additional 17,500 new jobs will be available by 2024, says the BLS.
Veterinary Technician
Projected growth: 35.8% - Median wage: $29,500
If you love working with animals, then landing a job as a veterinary tech may be the perfect job option for you. Job duties for a veterinary tech include performing medical testing and assisting in the diagnosing and treatment of injuries and illnesses in animals. Landing this gig means you'll likely be working in a private clinic or animal hospital. Some veterinary techs work at labs or animal shelters. There's a bit of a difference between a technician and technologist. A technologist requires a four-year diploma and a technician only requires an associate's degree, though the average wage for both was similar. You may also have to take a certification or state test, depending on where you live.  While the veterinary industry was traditionally dominated by males in the past, this trend has flip-flopped. Today, on average, women make up about 80% of the veterinary student population.
The Bureau of Labor Statistics says jobs in this industry should increase by 17,900 before 2024. Veterinary Technology is growing much faster than the average industry.
Cost Estimator
Projected growth: 36.4% - Median wage: $61,405
If you're good with numbers, switching to a career as a cost estimator could add up to a good move for you! A cost estimator does pretty much what it sounds like. They collect data and figure out the cost of projects based on materials, labor and time. This type of work is mostly office based, though some estimators visit construction sites and the work floor to better understand how to factor in the time it takes to complete various tasks. In addition, cost estimators look at the data they analyze and offer recommendations to companies on ways they can save money. They may also work closely with vendors and a company sales team to create appropriate bids and estimates for upcoming work. A bachelor's degree and a good eye for math are sufficient for this industry. It's also helpful to have a good understanding of blueprints as cost estimators often make projections off that information. This job ranks as one of the highest in-demand occupations. Only 11 percent of cost estimators are women, according to the Department of Labor. 
The Bureau of Labor Statistics projects that this career will add an additional 19,000 employees by 2024.
Meeting / Event Planner
Projected growth: 43.7% - Median wage: $55,812
When most people think of event planning they likely picture weddings and parties for the Hollywood elite. While these are fair examples of work an event-planner would do, there are plenty more opportunities for women to take the reign in other industries, and make a decent paycheck doing it. Event planners can work on their own (or under the umbrella of an event planning company) or work within a larger organization to plan and organize business retreats, conferences, fundraisers, banquets, and other special events. Job duties typically include scheduling, working with vendors, coordinating with attendees, reviewing and approving bills and making sure they fulfill each of the client's needs for each specific event. Most event planners have a bachelor's degree in communications, public relations, or hospitality. If you have a degree in another field you may consider completing an event planning certification program. Communication is key with this job. This is another industry in which women dominate, accounting for 77% of all professionals in the field.
The Bureau of Labor Statistics estimates that an additional 31,000 event planners will be needed by the year 2020. 
Athletic Trainer
Projected growth: 36.9% - Median wage: $41,500
An athletic trainer works with patients to help them with muscle and bone injuries. Job duties include diagnosing, treating, and preventing injuries. They may offer minor medical treatment, evaluate injuries and plan/implement programs designed to protect athletes from injury. Athletic trainers are good at keeping record and tracking performance.  Some athletic trainers even help create new rules and regulations to protect the athletes. Athletic trainers are different from personal trainers. Workers in this industry can get a job at colleges, elementary schools, doctor's offices and with professional sports teams. If you are interested in working as an athletic trainer you will need a bachelor's degree and most states also require that trainers complete a certification and/or licensing process. While women do not traditionally dominate this field, the National Fitness Training Association did elect its first female president in 2000. Seventy percent of athletic trainers for female sports are women
The athletic training industry is growing much faster than average with an estimated 5,400 jobs opening before 2024, according to the BLS. 
Physical Therapist Assistant
Projected growth: 33.3% - Median wage: $48,500
Physical Therapist Assistants work closely with a licensed physical therapist to provide help during recovery after an injury. Some work a PTA may do includes observing and reporting on patient performance, assist in some exercises, treat patients with massage, stretching and other techniques and offer education about the type of work a patient needs to do at home. A PTA may also talk with family members and inform them about ways they can help in the days after physical therapy ends. A PTA may also do other tasks like setting up treatment areas and completing clerical work. An Assistant can work directly with the patient and provide information to the therapist. If you are interested in helping people get back on their feet (quite literally, sometimes) you'll need an associate's degree plus a state certification/license. Women make up about 70 percent of all professionals in this field.
Physical Therapy is one of the fastest growing industries in the country and the BLS predicts that the industry will create another 51,400 jobs by the year 2024.
Dental Hygienist
Projected growth: 36.1% - Median wage: $67,500
If you enjoy a regular schedule with good working hours, employment as a dental hygienist may be just what the doctor ordered. Job duties for this role include cleaning teeth, examining patients for signs of disease and educating on preventative care. Hygienists may also be present during some dental procedures and aid as needed. Other tasks include documentation, taking (and developing) x-rays and reporting to the dentist about each patient.  You'll need a good personality and a calming nature to excel at this job. Many patients are a bit skittish in the dentist chair! You'll need an associate's degree to work as a hygienist. The programs can take up to three years. You'll need to obtain and maintain a state license. Ranking as one of the fastest growing industries, the women rule here, accounting for 98 percent of all dental hygienists.
Dental hygienists make a great salary and the BLS predicts that this industry will create the need for more than 37,000 new jobs before 2024.
Changing Careers
Whether you are choosing a new career because you're just starting out, you're bored, you want something more exciting or you're looking for more stability, taking the time to make the right choice is essential. This is particularly true if you'll be investing time and money furthering your education or pursuing a certification course.
A few things to remember when you're hunting for your next career:
Look before you leap: If you are switching industries take the time to do some research. You don't want to leave one unsatisfying career for another. Additionally, choose a career field based on what type of work interests you. Don't just rely on statistics to pick a job in a hot industry. 
Consider everything: Try taking a career assessment or talking with a career advisor. You may discover other job fields you'd never considered before. A little exploration can go a long way.
Use support: You may feel embarrassed or frustrated if you are unhappy in your current career. Some women think that opting to switch careers looks flaky or unsuccessful. But, there is nothing wrong with admitting you aren't happy. Find a friend or a mentor to help make your transition easier. When you have a supportive network, moving into a new industry can be more exciting and less stressful.
Take a test drive: You'd never purchase a brand-new car without taking it for a spin around the block. Going back to school for a new career should get the same consideration. Before you pay money on licensing or other courses, interview someone who works in the field. Better yet, try to snag an internship or volunteer in the field you are interested in. The hands-on experience will tell you whether taking the plunge is a smart move for you.
The job market is wide open for women. If you are considering a career change, check out some of the hottest fields for women on our list. While these fields are trending towards more openings for women and they offer livable wages, they are just a few options. Pair your passion with a successful field and you'll be on the path to a happier lifestyle!
Do you work in one of the industries that made the list? We'd love to hear from you. 
Get each week's best deals from Dealspotr in your inbox
This guide was published on March 21, 2017
, and last modified on March 21, 2017
.