Staring at a Screen All Day? These Glasses Reduce Eyestrain, Without Being an Eyesore.
About the Author

Partner Marketing @ Dealspotr. Bargain shopper extraordinaire. Sloth enthusiast.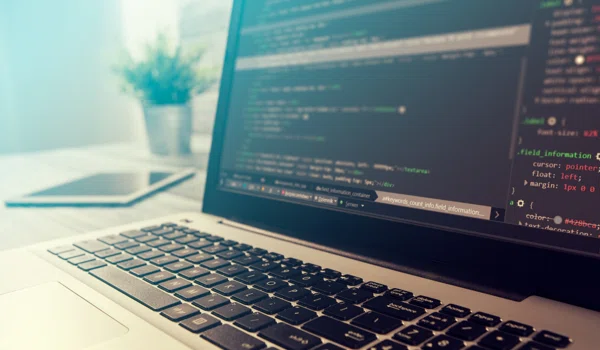 Screens are a necessary evil. Many of us stare at our computers and smartphones every day for hours on end. If you're like many American's who stare at screens much of the day, you've probably experienced symptoms of fatigued eyes. 
New York based eyewear company Felix Gray is working to alleviate the negative effects of prolonged screen use. Their proprietary lenses reduce screen glare and filter out harmful light without making you look like a creepy basement hacker. 
Problem with screens 
Computer vision syndrome (CVS) is a condition that encompasses a number of eye strains and pains related to computer use. While there isn't conclusive proof that using computers causes long-term eye damage, the associated pains are enough to make many seek a solution. According to WebMD, anywhere from 50% to 90% of those who work at a computer experience symptoms such as:
Eyestrain
Headaches
Blurred vision
Dry eyes
Neck and shoulder pain
Sleep disruption
The American Optometric Association recommends a few solutions to CVS including the 20-20-20 rule, computer glasses, eye drops, regular eye exams, and proper computer posture. 
Reinventing computer glasses
Felix Gray cofounder Chris Benedict was working as a hedge fund analyst, staring at screens and spreadsheets for long hours. He noticed his eye stamina becoming affected and saw an eye doctor, who introduced him to computer and gaming glasses.
Thinking existing computer glasses looked ridiculous, Chris paired up with cofounder David Roger and began working on a prototype. They took their prototypes to companies like Google, Uber, and Barclays to let their employees try the glasses and give valuable feedback before launching in May 2016.
Felix Gray Benefits
Felix Gray's lenses are designed to ease common CVS symptoms by filtering out blue light and reducing screen glare. While the emission of blue light makes screens more energy efficient, it may be linked to eye strain, sleep disruption, and macular cellular damage. 
Their glasses, named after famous historical scientists and engineers like Turing, Nash, and Faraday, come in 5 classic styles and many colors. The frames are stylish enough to be a subtle accessory and their virtually clear lenses make them look like normal glasses. With a price of just $95 per pair, including free shipping and returns, trying out a pair is essentially risk-free.
To make their protective lens technology more accessible, the company offers all their lenses with optional reading glass prescription. They're also working on expanding into prescription lenses to help even more people.
ABOUT THE DEALSPOTR MARKETPLACE
If you would like to stay connected with Felix Gray, you can follow them online at Dealspotr, Facebook, Instagram, and Twitter.  
The Dealspotr Marketplace is an upcoming new platform that better connects merchants with influencers and shoppers. Are you a retailer? Claim your page on Dealspotr and start promoting exclusive deals, control your page presence, and interact socially with our shopping community.
If you would like more information on claiming your merchant page, or to how to become featured in one of our running blog series, please feel free to reach me at jimmy@zipfworks.com.
Get each week's best deals from Dealspotr in your inbox
This guide was published on October 4, 2017
, and last modified on October 4, 2017
.