Need an Adidas Discount Code? How to Get One (When Google Fails You).
About the Author

Digital Marketing Manager here at Dealspotr! Email me with your questions: emily@dealspotr.com :)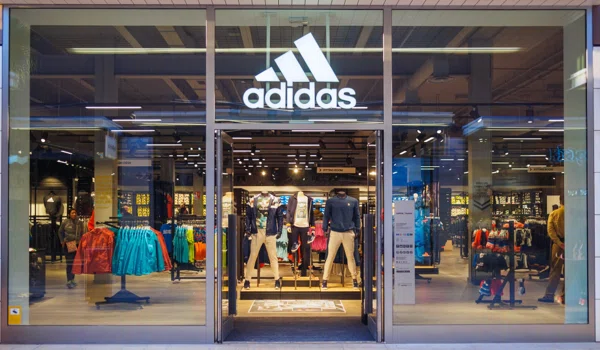 We've all been through it before. You're checking out, and that empty promo code box is staring you in the face.
You need to find a code. But that can be challenging. Heck, I've even written a whole article about my journey to find hidden promo codes. And with stores like Adidas, who don't offer a lot of site-wide codes, the end result can be quite frustrating.
But fear not, young soccer stars and sneakerheads. There are a few ways you can still save money on Adidas products by finding working Adidas promo codes - you just have to know where to look.
Let's use this as an example. Say I want to buy a pair of these Adidas NEO Cloudfoam Advantage Clean Shoes:
I add them to my cart, and go to check out. But that promo code box is staring me in the face.
I don't know about you, but I never click "checkout" without searching for a promo code first. But how can you find promo codes for stores like Adidas that don't offer many? You just need to know where to look.
Sign up for the Adidas email newsletter
Like almost all retailers, Adidas offers a promo code in exchange for signing up to receive their email newsletter.
From the homepage, select "Newsletter Signup" from the header:
This will pop up, and you should fill it out:
In a few moments, you'll receive this in your inbox:
I've blurred it out, but Adidas instantly sent me a code worth 15% on my next purchase, good until the end of the month.
Pro Tip: Sign up for Adidas emails towards the beginning of the month - you'll have longer to use your code!
So, you have to wonder… if anyone who signs up for the Adidas newsletter gets a code, there must be thousands of them out there, just floating around on the interwebs. Right? What if I want to shop at Adidas a second time, when I've already exhausted my newsletter signup bonus?
Well, that's where coupon sites come in. Gracious deal hunters share their codes with other smart shoppers very often on coupon and deal websites, making them the ideal place to find working promo codes when you need them.
Search coupon sites for single-use codes
To find an Adidas promo code on a coupon site, some would turn to Google. A simple search leaves me here:
Naturally, it returns a great deal of results - and they're all coupon sites. But not all coupon sites are created equal. Which one is the best for finding Adidas promo codes? I compared some of the top results with my favorite tool, Dealspotr, to find out.

For research's sake, I'm going to take a look at RetailMeNot, Slickdeals, Brad's Deals, and Dealspotr. I head to the Adidas page on each site by doing a quick search:
One thing I notice is that each page lists the same site-wide code, good for an extra 30% off sale items. Some also list another "sale" event, however these just link right back to the Adidas sale page.
But alas, we are here to find a discount on regular-priced merchandise - something we might be able to find in with single-use code.
I start with RetailMeNot, looking for any sign of single-use promo codes.
I see a few more deals, and a link to purchase a discounted gift card to Adidas. I go for the deal on men's basketball shoes, which has these details:
I follow the link to the site, and I see:
There are no discounts or sales listed, so I might have to chalk RetailMeNot up to a loss. Plus, I didn't find the single-use code I was looking for.
Next, I head to Brad's Deals.
Scrolling down, there are more of the same deals as the other sites. But something that catches my eye is the student discount. I'm pretty far-removed from "student," but I am lucky enough to still have access to my .edu email address.
So I click, however I am brought to the Adidas home page. And when I search the site for "student discount?"
A little disappointing. On to the next site.
When I head to Slickdeals, I'm already getting a little peeved at the process of finding a working code. And while Slickdeals focuses a lot on product deals, you can find promo codes there as well - and their forums are always active with deal hunters.
The Slickdeals Adidas page is, as promised, packed with product deals. Not bad, but I want to see what their forums have to offer.
Their "Coupons" forum topic is usually the one full of promo codes, so I head here to search for Adidas.
What I find are a lot more product deals, sale announcements, and the same promo code from the beginning. Still no sign of single-use codes -- or any codes that can be used on full-priced merchandise -- anywhere.
My last stop (and final hope) is Dealspotr. If I scroll down a tad on the Adidas page, I can see the option to filter by type of code.
I select "Single Use Codes," and the filtered results are glorious:
The first three codes have high health bars, and are looking like good options. I pick the middle one, to see if it works. I click on the title to see more details about the deal.
To the right, I can see that a Dealspotr user has "validated" the deal, which means they've tested the code on the Adidas website to make sure it works. Dealspotr users do this for every deal on the site, creating a super accurate database of codes for any store, any time.
With one click, I copy the code - another click takes me back to the Adidas website. I add the head to my cart, and enter the promo code in the box:
I click apply, and cross my fingers....
To my delight, the code worked. If I had gone to Dealspotr first, I would have been able to apply a working code in just a few clicks, and send my sneaks on their long journey home (to my feet).
Look for deals on specific brands at third-party stores
Let's pretend, just for a moment, that there weren't any codes available for the Adidas website on any coupon site, forum, or email blast. Would my journey to purchase Adidas sneakers at a discount be over just as soon as it started?
On the contrary - there is another way to find deals on a specific product. If another ecommerce site sells Adidas products, I can try purchasing through that site and finding a promo code that works there.
These sellers are called "Third Party Stores," and the process for finding deals at stores that carry Adidas products can be a long and difficult process if you don't know where to look.
Let's revisit our four coupon sites to find some third party deals, shall we?
Back on RetailMeNot, I attempt to find an area of the site that might show me other stores that sell Adidas products.
I try searching "adidas neo," to no avail.
I then settle on selecting the "Departments" header item, and selecting "Shoes" from the drop down menu.
I'm left with a lot of stores, but no indication of which one sells Adidas products. I try Foot Locker, where I see this code:
It's been used almost 600 times today, so I figure it's a good deal.
On the Foot Locker website, I search for my NEO Cloudfoam shoes - they don't have them.
So, I just went through all of that guesswork for nothing.
I did something similar on Brad's Deals, where I searched for "adidas."
I was able to filter by coupons, where I saw a deal for Adidas at Staples (which, after careful research, was a deal for Staples' promotional products site) and also a deal at Journey's for free shipping. This deal was legit, however only good on a very specific type of shoe.
Next up in my third party store search is Slickdeals. As I mentioned before, this site is very good at identifying product deals, however isn't always the most up-to-date.
There are 91 results for "adidas," but unfortunately they're all expired.
My last and final stop is Dealspotr. Remember the Adidas page from before?
I can use the same filters along the lefthand side to see only "3rd Party Deals."
Scrolling through, the one for Shoebuy catches my eye. I click on the title for more details:
Again, I slick to copy the code, and click again to head to the Shoebuy site (now Shoes.com).
They have my shoes! The first thing I notice is the flash sale going on that I happened to catch. In the real world, I would most likely go for this deal and enter FLASH17 at checkout. But for the sake of third party deals, I will keep going with this example.
I add the shoes to my cart, and enter the promo code in the box. I click update…
It works like a charm - I save over $15 on my new sneakers, again with only a few clicks. And since I caught the flash sale, I could have saved even more than that.
Stay up to date on social media
Adidas, being a global brand, has a strong international presence on all its social media feeds. That being so, they don't often offer promo codes or discounts on their feeds (since there are different online marketplaces for each country/location.
But, that doesn't mean there's no way to stay up to date with Adidas deals on social media.
The Twitter account @adidasalerts shares deal updates and promo codes for Adidas almost as fast as they come out. You're already on social media anyway, so why not save money while browsing your feed.
Bookmark this tool
Hopefully, today I've showed you that there's never a reason to leave that promo code box empty when shopping at Adidas. Use these expert techniques, and get more discounts more times you checkout.
Oh, and don't forget to bookmark this site, Dealspotr. With 5 million coupons and advanced code-finding tools, more pros use Dealspotr to find coupons than any other site.
Bonus - get 2,000 points if you sign up as a member. Members can subscribe to Adidas for deal updates as they come, and earn points for sharing deals that help other shoppers save.
Get each week's best deals from Dealspotr in your inbox
This guide was published on July 18, 2017
, and last modified on July 18, 2017
.