Finding a Charlotte Russe Promo Code That Actually Works? Easy — If You Know Where to Look.
About the Author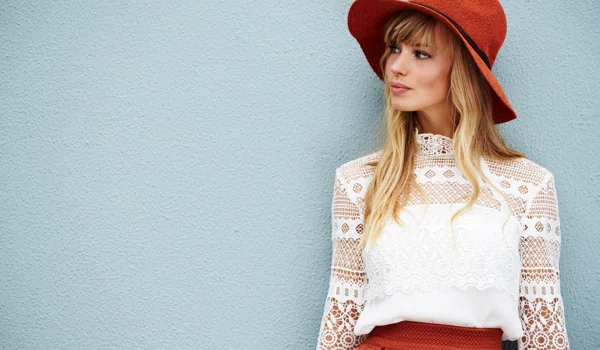 Savvy shoppers love Charlotte Russe. Not only does the young ladies' retailer offer fashion forward clothes, shoes, and accessories, but you can also score sweet deals on already affordable prices. After all, Charlotte Russe terms itself as "trendy, not spendy."
When you're perusing the store online and find the perfect outfit, we don't blame you for wanting to get the best price possible. But, how can you be sure you're securing major savings on your purchase?
The best way to save even more money on your Charlotte Russe merchandise is to find a promo code. While it's not always an easy task, with a little bit of digging and a few insider tricks, you can find additional deals offered by the store.
Now that you know it can be done, your first question is probably "where do I look?" Don't press that checkout button until you've tried all six of these ways to find Charlotte Russe promo codes.
Join the CR Squad and Get 20% Off
Charlotte Russe makes signing up super easy. Simply visit their homepage and find where it says "Email Sign-up" on the top-right of the page.
Choose from online, in store, or plus size style offers. Then click on the big "SIGN UP FOR EMAIL" button. When you've successfully signed up, you'll get a notice at the top of the page that says "Thanks! You're on our list."
Now it's time to check your email!
You'll receive an email right away. You might have to check your Promotions section of your inbox if you're using Gmail. When you open the email, you'll receive a unique promo code. As you can see here, after our email sign up we received a 20% off discount.  
It's as easy as that! What an awesome welcome. Now you'll get offers regularly.
Go to Charlotte Russe's Sales Page
It's a good idea to check the sales page to find promo codes for any of your favorite stores. Charlotte Russe does a great job at offering attractive deals for their loyal customers. To get there, simply go to the top where it says "SALE." You can get there from any page you're on within the site.
Hover over the SALE tab and you'll get this window below where you can choose from different sections of their sale offers. For example, click on "$4.99 & Under" and you'll see some really deep discounts.

You can search by section, price point or you can just click on SALE and it'll take you to their general sale page. Once you're there, you can view all of their current deals. For example, in the screenshot below you can click on "Shop all Sale" and it'll take you to where the "up to 70% off" items are.
Download the Charlotte Russe App for Exclusive Promo Codes
The Charlotte Russe mobile app blesses shoppers and CR Squad members with various in-store and online deals, giving you another great reason to join the loyalty program.
The shopping app is available in the App Store and Google Play. Download it to unlock VIP access to app-only offers as well as alerts to other special deals or sales events.
When you open the app, check the offers tab to view the deals that are currently available. There will most likely be an offer that's exclusively found inside the app, like this 10% off your entire purchase promo code valid through the month of August.
Now, back to those CR Squad perks. The Charlotte Russe app alerts you of squad-only specials in the offers tab, too. Sometimes, they are in-store only deals, like the ones featured below. However, if you pair the exclusive offer with a promo code, you're looking at potentially saving a pretty penny.
While the store's website and mobile app might be the first places that come to mind when seeking out a promo code, they aren't the only places Charlotte Russe adds deals.
Visit Coupon Sites for Single-Use Promo Codes
Turning to Google for Charlotte Russe promo codes is a slippery slope and can be an exercise in frustration. Sure, your query returns quite a few results, and most are coupon sites that either scan the web for promo codes or rely on users to upload them.
It's a bit of a trial and error process if you let your fingers do the searching. Often, you'll wind up with outdated codes, or ones that flat out don't work at all. Still, they can be found with a little effort and sometimes you get lucky.
Take RetailMeNot for example. They have a whole page dedicated to Charlotte Russe.  
You'll see they offer a few codes here, one for each deal that Charlotte Russe is offering. While this may be helpful if the codes are working, what if you (inevitably) stumble across a non-working promo code?
A better option is to look for single-use promo codes. These are posted when people receive a one-time use code, decide they do not need it and share it on a deal site for others to use. Dealspotr allows users to add single-use promo codes, plus, you can easily search by store or brand to narrow down the results and quickly find what you're looking for.
Dealspotr has the standard search bar on top where you can type in "Charlotte Russe" and click on their link.
You'll be taken to a page full of promo codes and coupons to choose from.
Scroll down to where you see "Single-use codes" on the left.


It'll tell you how many single-use promo codes are available for Charlotte Russe specifically. As you can see in the screenshot, there are 155 available for use.
Click on one and you'll be taken to the deal's specific verification page where you can copy the code and read what the user has said about it. You can see the likelihood of it working (here it says high) and how to use it.
Click on "Copy Code"
Shop at Charlotte Russe like you normally would. When you've chosen everything you wanted, go to the top right and click "Proceed To Checkout."
Paste the single-use promo code into the promo code box at checkout. You can sign in or checkout as a guest. Either way, you'll be able to use the promo code.
As you can see, the text is green and it worked!
Find 3rd Party Deals and Get CR Fashion at Even More of a Discount 
Finding third party deals (or deals on certain brands sold at store's other than their own) is easy on Dealspotr. Simply click on "3rd party deals" as shown in the screenshot below. You can see there are 44 available.
This will take you to deals offered from third party stores. These are stores that are known to sell Charlotte Russe merchandise, and may have active codes that can save you even more than shopping on the regular site. 
With single-use codes and third party deals, it's easy-peezy to save money on your favorite Charlotte Russe items.
Follow Charlotte Russe on Social Media
Charlotte Russe is very active on social media, including Facebook, Twitter, Snapchat, Instagram, and Pinterest.
Like other popular retailers, occasionally Charlotte Russe shares promo codes by way of their social media feeds. Often, these are limited time deals so subscribe to be notified of new posts, tweets, or pins.  
For example, they tend to share a #TuesdayShoesday deal on Twitter where you can get select styles for $25 or less.
This wasn't listed on their website, so you have to keep up with their social media accounts to stay informed on deals.
Charlotte Russe shared this free shipping promo code on Facebook earlier this year. The deal only lasted for six hours, but likely saved shoppers between $5 - $7 in shipping charges.
Outside of promo codes, Charlotte Russe regularly shares flash deals and site-wide sales on social media, too. Sometimes (though not always), these sales can be combined with your existing promo codes, yielding you extra savings if you catch them at the right time.
If you aren't having any luck finding promo codes on social media, simply ask Charlotte Russe for a little help. They are very responsive on Facebook and Twitter, so you'll get a quick reply. Simply ask if they have any promo codes currently running. Even if they don't have a promo code to share, they may have a tip or two on how to find one online.
Take Advantage of Student Discounts for 15% Off
Charlotte Russe knows their audience consists largely of college-age women in their early twenties. Therefore, the retail chain offers a 15% off deal to anyone that registers and verifies that they are a student.
Registering with an email address ending in .edu typically suffices. Plus, you can use this deal over and over when you shop at Charlotte Russe. In stores, you can simply show your student ID at the counter.
Start Shopping Charlotte Russe!
Saving at Charlotte Russe is already so easy because of their amazing prices. But why not make it even sweeter? Using these helpful tips for finding Charlotte Russe promo codes, you'll be able to look great for less.
Get each week's best deals from Dealspotr in your inbox
This guide was published on November 27, 2017
, and last modified on November 27, 2017
.