How to Search for Promo Codes with Amazon's Alexa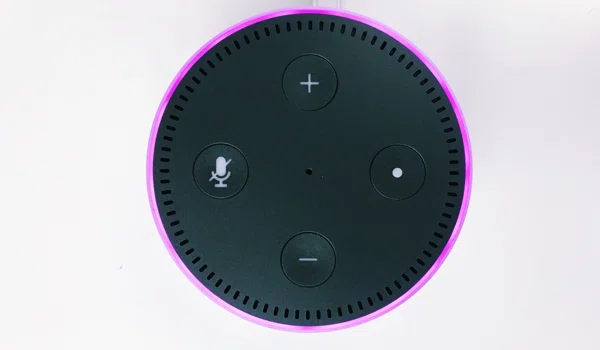 According to The Statistics Portal, about 74.1 million adults in the United States redeemed a coupon using their smartphone in 2015. That number is continuing to increase with the growth of smartphones, smart-home devices, and coupon sites available.

The main purpose of using a coupon is to get a product you want, for less money. Saving money is a no-brainer, but how much effort would people put into finding a coupon before purchasing something? If it were crazy difficult to find working coupons, how soon would someone give up and buy a product at full price?

Coupon websites typically have the goal of making coupon searching easier for the consumer. Like coupon sites, smart-home devices also have the goal of making chores and tasks more automated and easier for the consumer. What if, then, you could combine coupon sites with smart-home devices?

You can now. Amazon's Alexa has custom features that enable you to search coupon sites like Dealspotr in order to find the best working codes online, without the hassle of searching the internet and coming up short. Dealspotr's Alexa app is an easy, helpful tool to bring you working coupons in no time at all.
What Is Amazon's Alexa?
Amazon's Alexa is a virtual assistant with a female voice that responds to questions you ask her. Her voice comes out of Alexa-enabled speakers, and is able to help answer your questions or give you information on recipes, weather, and celebrity stats. She is very conversational, and helps you when you say, "Hey Alexa, -" and ask her questions. Alexa has been integrated into many different Amazon products, and has also been introduced in third-party smart devices. Alexa can help you with a variety of simple things, like playing your music or telling you what the weather is like outside, but she can also be used to control smart-home gadgets like turning on and off your lights or changing the room temperature.

Alexa is a helpful tool and little friend to many virtual assistant owners, but naturally, Alexa is not a human in a speaker. Alexa is called an AVS, which is short for Alexa Voice Service. Amazon describes her as "an intelligent voice recognition and natural language understanding service. AVS includes a full range of features, including smart home control, streaming music content, news, timers, and more, and can be added to any connected device that has a microphone and speaker." Amazon says Alexa is a cloud-based intelligence that has "complex technologies like Automatic Speech Recognition and Natural Language Understanding [that] are handled for you in the cloud."
How Do You Speak To Alexa?
The easiest way to use Alexa is by speaking directly to her. You simply ask "Hey Alexa, what's the weather like today?" Once you've finished asking your question, Alexa searches the cloud and responds with details such as, "Right now in Santa Monica it is 60 degrees Fahrenheit with cloudy skies. Today has partly sunny weather with a high of 69 degrees and a low of 53 degrees." You can also ask Alexa facts about celebrities, like their age or their height, and she will respond with quick data in a conversational manner.

For more complex questions, like asking for a banana bread recipe, Alexa will ask you questions in return, giving you a full conversation experience with her. Alexa will find the top recipe choice online and tell you its name and the time it takes to cook. She then asks if you want more information on the recipe. If you respond with yes, she tells you the recipe's star rating and serving size. Alexa then proceeds to ask if you'd like her to read the ingredients to you, send the recipe directly to your phone, or find you another receipt. When I had this conversation with Alexa, I asked her to read the ingredients. She proceeds with listing the ingredients and their measurements out loud, and finishes by asking if you'd like the recipe sent to your phone. It was a very easy conversation, gave me ample amounts of information, and made sure to give me all the options for how to respond.
What Is The Main Purpose Of Alexa?
Like most smart-home devices, Alexa's purpose is to help automate tasks, chores, and keep things organized. Alexa has "blueprints" which you can customize on your own device to help keep your home on top of things. These blueprints are custom Alexa skills, like keeping a chore chart for your family or counting down the days until an important event.

Alexa can even be customized to complete an entire series of tasks just by giving her one command. These are called "routines" and are simple phrases to start the series of tasks you set for her. For example, if your routine is "Hey Alexa, good night," you can customize that routine to make Alexa turn off your house lights, lock your front door, set an alarm on your phone, and even set your coffee pot to turn on at a certain time.

Given all of her potential, Alexa's core role in your home is to help you do things faster and easier. With that said, Alexa now has the functionality to make your life "cheaper" as well! Alexa's app gives you the ability to enable different services, including the use of Dealspotr. By enabling other services like Dealspotr, you give Alexa the knowledge she needs to answer your questions about that service, as well as let her search those databases for the information you ask her for.

So, what is Dealspotr and how can Alexa use Dealspotr to help you optimize your spending (or saving)?
What Is Dealspotr?
Think of Dealspotr as the LinkedIn for shopping. We are a social network for discovering cool new products at the best possible price. Dealspotr has innovative new startup brands — new companies from sites like Kickstarter, Indiegogo, Amazon Launchpad, or ASOS Marketplace — who promote their deals and discount codes on Dealspotr.
Many brands share exclusive deals which you can only find on Dealspotr, giving you the best deals for your favorite stores. You can easily follow the brands and influencers you like and get a personal feed of deals straight on your custom home page. You can even chat and interact with other members, like any other social network.

If you're simply looking for a store's promo code, Dealspotr has 4.5x more working codes than RetailMeNot or Honey. Everyone hates expired coupon codes, so that's why we built Dealspotr. You will find more working discount codes with us, and you'll often find a higher discount on Dealspotr due to our superior coverage.

Our shoppers earn points that they can cash out for Amazon gift cards by validating codes on our site. By doing this, we have built a community of shoppers who help keep our codes valid and up to date so that we can provide you with the best working codes out there, and skip the annoyance of trying to use expired codes.

So, Dealspotr is the one stop shop for all of your favorite store's exclusive deals and coupons, all validated by our millions of shoppers to make sure your codes are the best, most exclusive, working codes available.

How To Ask Alexa For Dealspotr Codes
When you buy an Alexa device, you are prompted to download the Alexa app in order to customize your new virtual assistant. That app allows you to enable different services and features to help give Alexa more knowledge and abilities tailored to your needs. One service you can enable is the Dealspotr website. Doing this allows Alexa to search Dealspotr's large database of coupons to give you the best working codes for all of your favorite stores. To get access to these codes, follow these easy steps:
Make sure you download the Alexa app onto your smartphone
Click the hamburger drop down menu in the top left corner of the app
Select the "Skills & Games" tab
Tap the search button in the top right corner, and type in "Dealspotr"
Select the word "Dealspotr" on your screen and choose the populated result
To enable Alexa's use of Dealspotr, click "Enable Skill" on your screen
Now that you've enabled Alexa to search for the best discount codes available on Dealspotr, all you have to do is ask her to find codes for your favorite stores. Here's how:
Say "Alexa, open Dealspotr" (pronounce this deal-spotter for clarity)
When prompted, say "promo codes for X" and ask for codes from the store of your choice
Alexa will give you the best code available for that store
If you ask Alexa to find promo codes for Target, she will say the best and most exclusive deal she could find is for 10% off. She then gives you the code by saying, "to use, enter the code HOME."

This Dealspotr feature is easy to use, and brings you the most exclusive deals available for all of your favorite stores. Skip the online search for expired codes, and ask Alexa directly for store coupons before you head out the door. It's that easy!
Takeaway
Finding coupon codes is not always easy, especially when a lot of them don't end up working at checkout. Amazon's Alexa provides many services to help keep you and your family up to date, organized, and in the know, so why not use her to save some money? Instead of scouring the internet for expired or second-best codes, ask Alexa to find you the best deals online by enabling the Dealspotr feature on your Alexa device.
Get each week's best deals from Dealspotr in your inbox
This guide was published on January 14, 2019
, and last modified on January 14, 2019
.