Need a Guitar Center Promo Code? Don't Fret: Here Are 4 Ways to Find Codes That Work
About the Author

Digital Marketing Manager here at Dealspotr! Email me with your questions: emily@dealspotr.com :)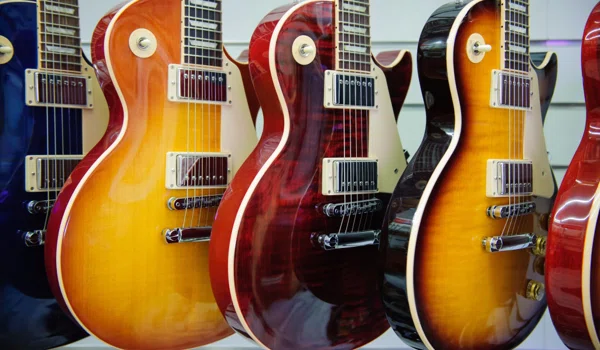 It's not every day you decide to buy a new guitar or a rocking set of drums. Accessories, however? That's a more frequent purchase. Whether you need some new strings for your guitar or a fresh set of sticks: when it's time to make the purchase, you want to get the best deal possible.
This means doing your homework and finding promo codes for everyone's favorite music supply store – Guitar Center.
Go ahead to the store and look around. Put those instruments to the test and get your groove on. But don't make a purchase until you've read these tips on finding Guitar Center promo codes. When it's time to buy, these can save you big bucks on your purchase.
I'm in the market for this Ibanez Acoustic-Electric Bass:
Not a bad price point for the guitar, but I'm not interested in paying full price. I need to find a discount code.
There are plenty of ways to find promo codes for Guitar Center, so let's rock 'n' roll around the internet to see them all. 
Head to the Guitar Center website for an instant code
There's nothing like walking out of Guitar Center with new gear, ready to jam as soon as you get back home or to the studio. You don't have to wait days for your equipment to arrive and you get a good look at what you're purchasing beforehand.
If saving money is what we're after, though, buying online might be our best bet. A lot of folks spend hours scouring the web trying to find deals -- but many times, these deals can be hidden in plain sight.
Many store sites have a designated deals page, but if they don't, promo codes and coupons are usually called out front and center.
For example, here's a deal on Guitar Center's homepage.
Well, that's kind of obvious, isn't it? 
I apply the code, and boom:
Consider this your reminder to go directly to the source. Always look for deals on the store's website before you turn to Google or another method to search for a promo code. 
Pro Tip: Be sure to check the header and footer for links to the store's deal/coupon page.
Check the mobile app for additional savings
Since a store's app is basically its website on the go, we can find a lot of the same promo codes offered on both the app and the website. Even better, some stores offer special incentives and savings available only in the app to entice you to download it and frequently interact with their brand. 
You can download Guitar Center's app in the App Store or find it on Google Play. We opened the app and found that it's promoting the same coupon as the store's website.
Sign up for Guitar Center Alerts and get $5 off your next purchase
Another channel Guitar Center uses to stay in front of their customers is email.
When you visit Guitar Center's website for the first time, you're greeted with this handy pop-up:
By signing up for Guitar Center Alerts, you'll receive a single-use code good for $5 off your next purchase of $50 or more. 
This is the easiest way to join the email list -- after you enter your email address, the promo code arrives in your inbox immediately.
Navigate over to your email account and your deal should be waiting for you. Once you open it, you just need to confirm your email address to display the unique promo code.
There you have it, a single-use code for $5 off a purchase at Guitar Center just for submitting your email address. You'll also be signing up for info about new deals, sales, and promo codes offered by the music and sound retailer. The e-mail opt-in promo code is good for 15 days and can be used for online purchases.
If you quickly closed out of the promo pop up or didn't get it at all, there are still a few ways to sign up for Guitar Center's email news. Scroll down to the bottom of their website's home page.
You can enter your email address in the blank field near the middle of the page or click email preferences found under 'Account' in the left-hand column of the website's footer. 
So between the 15% off coupon and the $5 off, I'm probably better off using the 15%. But what if this coupon expires, and I've already used my $5 off code?
Check for single-use codes on deal websites
The next way to find Guitar Center promo codes is to rely on the kindness of others.
Single-use codes only work once (hence "single-use") and, as we already know, are given by Guitar Center to anyone who signs up for their email newsletter. 
Some kind souls who choose not to use these codes turn to a deal website to share the wealth with others looking for a deal. This is where Dealspotr comes in. 
You can find pages dedicated to a number of different stores and websites, including one specifically for Guitar Center promo codes. Here you can find almost all discounts currently available in Guitar Center stores and online.
The Dealspotr community works hard to find and verify one-time use promo codes for stores, and Guitar Center is no exception. 
Once on the Guitar Center Dealspotr page, I can filter the results to display single use promo codes only.
Most of the codes available include the $5 off a $50 purchase code you get when you join the mailing list. This means that someone received this code but decided to pass it on for others to use. 
Taking one of these codes, I apply it to my order and boom: 
Sound Good? Then Save On!
Instruments and music equipment are not cheap. If you can snag an offer, you could potentially save hundreds on your next purchase. That makes it even more important to find a working, reliable Guitar Center promo code. We hope these tips help you save big so you can rock on.
Get each week's best deals from Dealspotr in your inbox
This guide was published on September 6, 2017
, and last modified on September 6, 2017
.