5 Simple Ways to Find a Hobby Lobby Promo Code That Works, Every Time
About the Author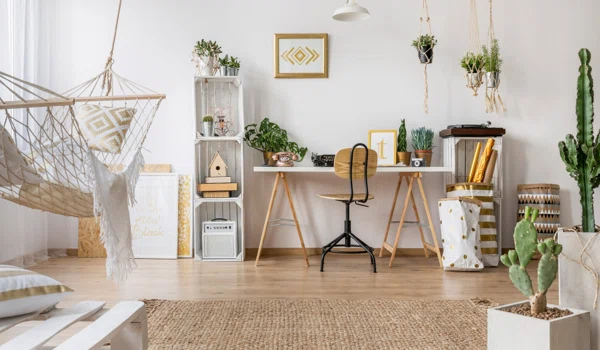 Hobby Lobby is one of the best options when it comes to home decor, arts and crafts, knick-knacks, and more. And as one normally finds, you can end up spending a LOT of money in just one trip to a store like this.
Sure, you can try to browse online to avoid picking up items you don't need, but you still end up adding extra things to your cart - virtual or not.
One shred of hope in this endless cycle of buying too much at Hobby Lobby is the ever-blinking promo code field.
It sure does look empty. But that little box could save you a ton of money - if you know where to look. It takes a little effort, but you know that if you looked you could find a promo code and chop off some of that total at checkout.
If you're thinking, "Well every time I try, the promo codes don't work!"
We've been there. We feel you. Just wait.
There are ways to find Hobby Lobby promo codes that actually work. Let us show you the light.
First, check Hobby Lobby's weekly ad
Hobby Lobby is pretty good at offering savings. Head over to the Hobby Lobby homepage for our first stop.
Instead of a coupon page full of separate deals like you're probably used to, the company offers a Weekly Ad. Click on the Weekly Ad link located on the blue bar.
As you can see, Hobby Lobby likes to keep it old school. You'll see an image that you would normally find in a newspaper.
These deals are obviously guaranteed to work since they're through the official website, so this is a good first place to look.
Check social media for the latest codes
It's time to start getting social. You follow all types of pages. Why not follow a page that'll help you save money?
Follow any and all social media accounts for Hobby Lobby where they post all kinds of deals periodically. We'll show you how you can easily find all the social media handles.
Head back over to the homepage for Hobby Lobby.
Scroll all the way down to the bottom of the page where you can see the colorful links to Hobby Lobby's social media pages.
Let's check Instagram.
Ok, we have some ADORABLE photos of cute kids as well as lovely craft photos, but no promo codes in sight. We scroll and scroll, but it appears that their Instagram page is for fun photos and new products.
Follow for fun, but you might not be saving.
Let's try Twitter!
We only had to scroll a little bit before we found a really great coupon!
Sweet! A whole 40% off a regularly priced item at checkout. They even have the option of printing the coupon out for in-store use. Score!
Let's try it out. Head to the checkout page on the Hobby Lobby website. Put in the promo code. Fingers crossed!
Moment of truth!
Yes! It worked. It went from $16.94 to $12.94.
They also tend to post their weekly ad on Twitter as well, so you can see a whole sheet of deals for different departments.
Twitter will probably be your best bet for deals. There were two Hobby Lobby promo code posts in a row!
Sign up for Hobby Lobby emails
Staying in touch with social media is a great idea, but it's also a good idea to get stuff from Hobby Lobby sent straight to you.
Signing up for the Hobby Lobby email newsletter is pretty simple. Just go back to the homepage of the site and click the link at the top.
After you select "Email Sign-Up" a pop up window will appear.
Put in your email and that's it! You'll get a "Thank You" window. Now just wait for an email to come in.
Check your email. It might show up in your Promotions tab like it did for me.
There is it!
Open it up and you'll see a coupon for 40% off.
This looks like the same coupon that was on their Twitter page, but hey, it can't hurt to receive these savings notifications in your email too.
Use coupon websites to find a promo code that works
Google just isn't going to cut it. You've tried putting in "Hobby Lobby promo codes" into Google and it never ends well.
It can be so frustrating to keep trying promo codes that don't work, so we're going to let you know which coupon websites DO work.
Let's start with Slickdeals.
Type in "Hobby Lobby" to the search bar on the top and click enter.
There's a lot of text, but if you take a look, you get ratings on each coupon that tell you whether or not it will work.
You might have to hunt a little bit, because it's forum-based, but you'll also be able to see other members commenting whether or not each Hobby Lobby deal will work.
Next we have RetailMeNot:
Put in Hobby Lobby at the top search bar and let's see what pops up.
You can see the same 40% off coupon that's been floating around, so you know will work. There's also a coupon for 40% off your highest priced item here.
If you click on it, a pop up window will show you where you can copy the promo code. While it shows how many uses each code has today, it doesn't really say how accurate the code is, or if it actually worked.
Dealspotr is our next coupon website.
Type "Hobby Lobby" into the search bar at the top just like you did on the last two coupon sites. You'll end up on the Hobby Lobby page.
We're seeing a ton of awesome 40% off Hobby Lobby promo codes right off the bat. You also get a clear-cut ranking of each coupon from high to low, based on their green coupon health bar.
When you click on a coupon, you'll see members have verified the coupons so that you don't have to. Now that's convenient!
Let's click on one.
A member named @eco2018 validated that this coupon worked as described. He even included a screenshot.
Copy that code and get ready to save!
It starts at $26.93 and let's see what 40% off looks like.
Awesome! We're at $21.53 after putting in the code.
Check other sites for the same item you have in your cart
You have your cart ready at the Hobby Lobby website. You might have even found a good coupon. But wait, there might be somewhere else that sells the same item(s) in your cart for a better price.
Let's take a quick look!
A good way to save on items is to check other sites for the items you want. So, let's say you have this cute dog paper pad all ready to go.
A quick Google finds that Utrecht has the same paper pad on sale for $6.06.
See how easy that was? You might even be able to find an Utrecht promo code as well, taking your price down even more.
Conclusion
Never put in a bunk promo code ever again. Good coupon sites, social media pages, and staying in touch with brand deals will help you find a Hobby Lobby promo code quickly and easily.
Get each week's best deals from Dealspotr in your inbox
This guide was published on January 24, 2018
, and last modified on January 24, 2018
.