Channel Your Inner Goth With These 7 Foolproof Ways to Find Hot Topic Promo Codes
About the Author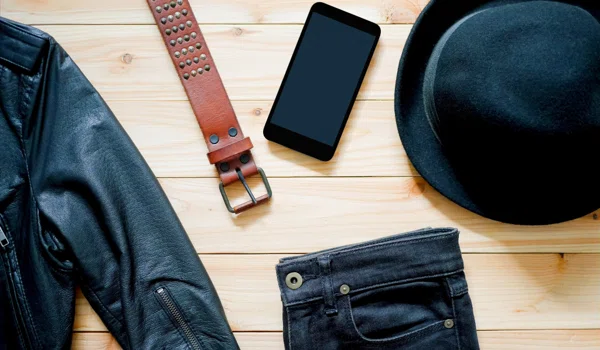 Inspired by pop culture and music, Hot Topic has become a fixture in every mall across America. Teens and young people love heading over to their favorite clothing store to pick up a new band shirt, spike bracelet, or video game hoodie.
Hot Topic built its brand around appealing to the counterculture and rebellious side of their customers. You might be ready to purchase a few cool items that will totally complete your outfit this weekend. But man, you really don't want to spend that much money.
Here are some killer ways to get Hot Topic quality without paying the high price. Make sure you're not paying full price for your next purchase with these seven hacks to find Hot Topic promo codes.
Visit Their Sales Page First
This is what you're going to use to compare prices everywhere else. Hot Topic's sales page is actually pretty good, but you might be able to find even better deals elsewhere. This is a smart way to start out, so you have a base idea of what the best deals are out there.
It's easy to find. Simply go to the Hot Topic website homepage and go to the top bar. Click on "SALE."
Then you'll be taken to a page with all sort of deals: 40% off dresses, 50% off jackets and outerwear, all in their signature black, red, and white coloring.
Let's click on the "40% OFF DRESSES" shall we?
Holy moly. There are 472 results! Look at all the deals you'll find on countless amounts of fun dresses.
Check Out Hot Topic's Clearance Section
Ok, so stay on the page you're on because there's one more option for immediate gratification for discounted Hot Topic stuff. Go to the top of the page and click "CLEARANCE."

You might not be as lucky here, but it's worth a shot to check out everything that they're getting rid of before it's gone.


Join the Hot Topic Guest List
Before we leave the official Hot Topic page, there's one last way to save through the actual company. Join the Hot Topic Guest List.
Scroll all the way down to the bottom of the page until you can't scroll anymore. Find where it says "HT GUEST LIST" and click the "Join HT GUEST LIST" link.
You'll be taken to a page where you can put in your email address and make an account with Hot Topic. By doing this, you'll get on the "Guest List" where you can earn reward points, get the scoop on sales and events, and even get a special offer on your birthday.
Right now, the "Sign In" tab is highlighted but what you want to click on is the "Join Now" tab.
Fill out your email, phone number, and zip code and click on "CREATE A NEW ACCOUNT."
It might seem like you're done, but it's going to take you to a page where you need to fill out even more info. Stay patient, savings are coming!
After you fill out all the info and click "CREATE ACCOUNT," you'll be brought to a page that is basically your personal account homepage.
It shows you where you're at with how many rewards points you have and how many you need for the next reward. If you scroll down, you'll see an option for a Hot Topic Guest List Credit Card.
If you sign up, you can save 15%. They make it easy!
We're not quite done yet. Check your email!
Hot Topic sends an introductory email when you sign up with them. You may have to wait a few minutes for it to pop up in your inbox.
When the email shows up open it up and you'll see something like this. A $10 off code just for joining. Rad!
Follow Hot Topic on Twitter, Facebook, and Instagram
Heading to the Hot Topic website all the time isn't the most efficient way to keep up with deals. By following Hot Topic on their social media pages, you'll automatically get updates on sales they're offering and promotions they have.
All you have to do is go back to their homepage and scroll all the way down to the bottom where you'll find a list of all their social media handles.
Go through them one by one and follow.
Let's take a look at their Instagram page.
Boom. Right away you can see they posted about a sale going on where you can grab a tee for only $5.99. You wouldn't have known about this if you weren't following their Instagram page!
Let's head over to Facebook.
Nice! You'll get reminders of deals they're having like their giant Hot Mess sale (which you can see is still going strong). Look at all those boxes of sweet, sweet savings. Click that "Like" button up top!
Google "Hot Topic Promo Codes"
It's time to use the old search engine. Head over to Google and type in "Hot Topic Promo Codes." Let's take a look at what comes up!
Well, you'll get a long list of websites that are offering some pretty great looking promo codes. Let's try one of the options. How about CouponCabin!
We have arrived.
Now, let's try one of the great looking deals. A whole $20 off if you spend $75.
When you click on one, they'll tell you if it's likely to work or not which is super helpful. Unfortunately for this one, the small print says, "This offer didn't work when we tested it last, but sometimes coupons get reactivated." It's worth a shot, so we tried it anyway.
Bummer. Looks like it didn't work this time.
Let's try another one. We'll now go to Dealspotr.
Looking good so far. There are a ton of deals on here.
Let's choose...this one!
$10 off of $30, not bad! It looks like the deal has a "High likelihood of working," which is great.
When you click on that deal, it'll take you to a special page just for that coupon. This page shows that not only has the code been verified, but that it has been verified by three different people! You'll even have a chance to look at screenshots they took as proof of validity.
 
Cool!
Ok, now it's time to copy the code. Click on the blue button that says "Copy Code" while you're still on the coupon page.
The "Copy Code" button will turn green and then say "Code Copied" once you've successfully copied the code.
Ok, now let's test it for ourselves. Go to your Hot Topic checkout page after you've chosen all the items you want.
Go to the area under the pink "CHECKOUT NOW" button where it says "HAVE A PROMO CODE?" and paste the code you just copied into the field that says "ENTER PROMO CODE."
Click "APPLY."
Whoo hoo! It worked. That's a great feeling, isn't it?
Use Single-Use Promo Codes
Promotional codes that you can only use one time are called "Single-Use Promo Codes." These codes are special because once they're used, that's it!
While we're still on Dealspotr, let's go over to their single-use codes page. Scroll down to the left where you'll see "Single-use codes." It looks like there are two available!

You'll be taken to both of the coupons! Right now, these coupons are at a "Medium" chance of working, as you can see below.
 

Check 3rd Party Deals
Stay on the page you're at and click on "3rd party deals" to the left. These are deals you'll find through third parties like Amazon or eBay.
Here you'll see that you can use promo codes online at stores other than Hot Topic. For example, Amazon always offers amazing discounts, so you'll probably find great offers here that you won't find anywhere else.
If you click on an Amazon coupon for Hot Topic, you can copy the code like we showed you before, and then you can just click on the button that says "Go there now."
It'll take you to the Amazon page where you can shop for Hot Topic items before plugging in that code!
Find Discounts and Let Your Inner Gamer, Geek, Goth, or Music Lover Out!
Now that you've been through this list, you know there's almost no reason to pay full price for the items you love. There's a deal out there somewhere, you just have to know where to look.
Get each week's best deals from Dealspotr in your inbox
This guide was published on January 8, 2018
, and last modified on January 8, 2018
.