Think Kate Spade is Too Fancy to Offer Promo Codes? Think Again.
About the Author

Digital Marketing Manager here at Dealspotr! Email me with your questions: emily@dealspotr.com :)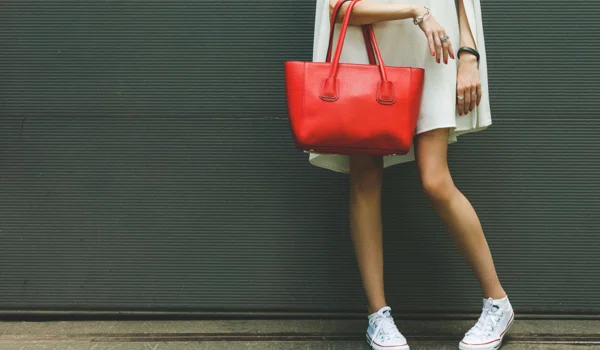 Kate Spade is a higher-end handbag and fashion retailer known for its bold patterns and bright colors. And as with many brands touting the name of the designer herself,  these classy items can come with a designer price tag.
So no, Kate Spade isn't normally on the minds of savings-minded shoppers. But what if you could score a discount that would make shopping for bags feel more wallet-friendly? 
Luckily, Kate Spade can be surprisingly generous when it comes to sales and promotions, especially for a designer luxury brand. But when a discount pops up, it's most likely only good for a few days or potentially even a few hours. 
That's why it's important to know where to look for the best deals. And boy, have we found some options for you.
Sign up for emails to get 15% off
This has become a staple with most retailers, and it's no different with Kate Spade. Once you arrive on their website, a pop-up alert beckons you to join their mailing list. In exchange, Kate Spade offers you 15% off and free shipping on your next purchase. 
The email offer is only valid for three weeks, but the good news is that Kate Spade offers free ground shipping to all 50 states.
If you don't get the pop-up alert, simply scroll down to the bottom of any page and enter your email in the box provided on the right-hand side.
Use live chat to literally ask Kate Spade for promo codes
You mean brands willingly give out promo codes if you ask for them? The answer is a resounding yes. Whether it comes as a surprise or not, they want you to know about promo codes because there's a better chance you'll buy something if you can purchase it at a discount.
So, all you have to do is ask. There are a few places to do this. First, try social media. Kate Spade is very responsive to comments and message on Facebook and Twitter specifically.
In this example, the brand was quick to let a potential customer know that the item was on sale and they could get an extra 40% off with a promo code.
You can also take advantage of the chat feature on katespade.com. We used it to ask a customer service representative if there were any promo codes currently available.
While there weren't any promo codes currently running, the customer service associate did clue us in on an in-store promotion for 30% off sale items, which is still a great deal, and one we wouldn't have known about had we not asked!
Look for single-use codes on coupon sites and forums
The discount you receive after signing up for the Kate Spade mailing list is called a single-use promo code. It's only good for one purchase, by one person only.
Many people receive these codes, but often let them expire before they can use them. Some people -- those who are really in the know -- share these codes on coupon sites for others to find and use.
To start, search for a Kate Spade promo code on Google. 
You get a few results here, let's take a look at them. 
I started with Groupon. They told me a little bit of what I already know, which is that signing up for the Kate Spade newsletter will get me 15% off my next purchase.
They also noted that there's an extra 30% off sale items, which we have also learned already. 
Coupons.com gives us more of the same:
After a few tries, I head over to Dealspotr. They allow users to submit their unused single-use codes, so people like me can benefit.
I searched for Kate Spade on the site, and it brings me here: 
On Dealspotr, you can filter by single-use codes to eliminate product deals, sale announcements, and same offers that appear on all the coupon sites.
Simply click the button found in the left-hand filter menu.
Already, there are 3 codes that are working, which I know because the deal's health bar is green. And there are 25 other codes available to me here as well. 
Find a Kate Spade deal at a third-party store
If you've got your eye on specific merchandise, you can also try searching for a store that sells Kate Spade products, like an e-commerce site or a well-known retailer. Then, you can try to find a promo code for that specific store that can be applied to Kate Spade purchases.
Let's use Saks off 5th as an example. Jump over to their website and you're greeted by the opportunity to sign-up for an exclusive offer.
Lucky for us, they have a variety of Kate Spade merchandise to choose from.
Now, let's say you've been longing for some Kate Spade nude patent pumps (and who hasn't been?). Add those to your cart and apply the Saks Off 5th promo code.
Ta-da. You just scored free shipping on the perfect shoes. This method may take a few extra steps, but Saks Off 5th is just one of many retailers that frequently have promo codes that you can apply to Kate Spade purchases. So, if you'd mind spending a little extra time to get the perfect deal, try this one on for size.
Another way to take this approach is to turn back to your trusty deal sites to search available coupons for stores like Macy's, Nordstrom, Dillard's, Shopbop, or Zappos – all of which sell Kate Spade products.
If we check out Nordstrom's page on Dealspotr, we see a few promo codes that may be applicable towards Kate Spade products on Nordstrom's website.
One thing to keep in mind, however, is that as a luxury brand, sometimes Kate Spade products may be listed in the promo exclusions. Remember to check all terms and conditions if you try to go this route.
Follow Kate Spade on social media
Sorry, Beyonce. We're dubbing Kate Spade the queen of social media for one reason –surprise sales. These pop-up sales happen pretty frequently and they're a godsend to Kate Spade fans.
If you follow Kate Spade on social media, you're one of the first to know about the chance to save up to 75 percent off. We didn't catch one in time for this article, but definitely keep your eyes peeled for the next one.
Pro tip: Kate Spade surprise sales are usually followed by 30 percent off sale merchandise at katespade.com.
Kate Spade regularly posts flash deals and promo codes on social media, too. This is perfect for shoppers that aren't looking for a specific product and are waiting for the right time to purchase a Kate Spade handbag or another accessory.  
Now Go Forth and Shop! (And Save)
A popular Kate Spade satchel once said 'I've never been a millionaire, but I just know I'd be darling at it.' We hope that with the help of these money-saving tips, you won't have to be a millionaire to buy all the Kate Spade merchandise your heart desires.
Get each week's best deals from Dealspotr in your inbox
This guide was published on August 30, 2017
, and last modified on August 30, 2017
.