7 Quick and Easy Ways to Find Keurig Promo Codes (When You Haven't Had Your Coffee Yet)
About the Author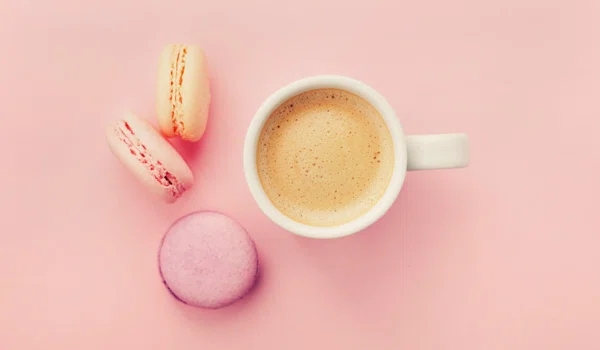 Taste, warmth, foaminess - there's nothing you don't love about your morning coffee. Your morning ritual is important to you. So why not save money on it to sweeten your morning brew?
Since we drink it every day, finding deals on coffee is a good idea when trying to save money.
Coffee made from adorable little cups has been all the rage since the innovative idea became a reality in 1998. First taking over the office space setting, Keurig cups rose to popularity by offering a convenient way to make a cup of coffee anywhere - from the office to your own kitchen.
Now that you've made your K-cup fix a daily routine, your money saving, coupon finding smarts tell you there must be a way to save money on it!
We're here to show you how to find Keurig promo codes that work.
Visit Keurig's Official Coupon Page to Find Updated Offers
Go straight to the source first and find Keurig's official coupon page to search for available coupons offered by the company themselves.
Keurig doesn't make it super easy to find their coupon page, so it's easiest to just type in the actual URL which is easy enough as it's just the Keurig homepage URL plus "/coupons" (or click on the link we provided).
These are going to be deals that are trustworthy, but they might not offer the deepest discounts you can find.
Explore available coupons directly from the manufacturer and know you're getting a pretty good deal on items that aren't selling as well, are out of season, or are a product of overstock.
Sign Up For the Keurig Newsletter to Stay In-the-Know About Upcoming Promo Codes
Instead of worrying about checking their website for deals, you can make sure you never miss a sale by signing up for the Keurig newsletter.
Save money by always staying aware of a deal that could save you cash on an item you've been waiting on.
Know what new products are out so you can follow along until you see when your favorite new item is finally on sale!

Join Keurig's Special Rewards Program for discounts up to 50% Off
If you're a pro shopper, you already know that most brand rewards programs are actually useful. Keurig is no exception.
Keurig offers a special rewards program that features a point system. Redeem your points and receive great Keurig discounts of up to 50% off items that are not even on sale.
If you're a Keurig regular, it makes no sense not to sign up for this. If you know you're going to be using your Keurig and buying K-cups regularly, it's in your best interest to join the rewards program and ultimately save money on your every day java.
Follow Keurig on Instagram, Twitter, and Facebook for Social-Specific Codes
Follow, follow, follow. We're on social media all day (don't deny it), so you might as well follow the brands you love in order to make sure you don't miss a discount announcement.
Twitter is probably the best outlet to follow since they'll be more likely to post about discount and sale opportunities. However, follow Instagram (you get to see pretty pictures anyway) and Facebook just in case.
Search Coupon Websites and Apps For Promo Codes
Don't just rely on the actual Keurig brand to let you know about the hottest deals and savings online. There are a plethora of ways to find deals that don't have to do with going through the company's online presence. Afterall, how helpful would we be if we didn't give you the professional's guide to finding promo codes?
Sites like SlickDeals, RetailMeNot, and Dealspotr are fantastic discount promo code shopping apps when you want to find a working promo code.
SlickDeals works to help you find great discounts on your favorite things, including coffee. Since there's no real page dedicated to Keurig promo codes, you'll have to search for Keurig in their search bar.
Once on the Keurig page, you're offered a ton of product deals on Keurig products - but it's not clear which deals have promo codes attached, and are good for Keurig's full site.
RetailMeNot is another place you can check. There, you're able to see promo codes available for Keurig. If you're not too annoyed by the menagerie of browser tabs this site opens, it might be a good spot to check.
Dealspotr is another successful promo code source. Use the website or get the app and experience savings like you wouldn't believe.
Head to Dealspotr's Keurig page to start your search.
There, you'll be able to see the most recent Keurig promo codes, organized by best deal and most likely to work. Dealspotr has promo codes and discounts that are either directly for Keurig, or from sites featuring Keurig like Amazon.
Use Third-Party Deals to Buy Discounted Keurig Products at Other Retailers
You can find third-party deals using Dealspotr's special "3rd party" section. Start out on the Keurig promo code page you were just on and simply scroll down until you see an option for "3rd party deals" to the left.
Click on "3rd party deals" and you'll be greeted with even more discount opportunities.
The resulting promo codes are available at retailers that are known to sell Keurig brand products and K-cups. Using one of these codes could score you Keurig savings you didn't even know existed.
Find Unused "Single-use" Promo Codes Through the Dealspotr Website
Ever receive an individualized promo code in an email that you didn't wish to use? You usually just delete or ignore the email right? If you think about it, someone else could use your promo code instead of it going to waste.
This is where Dealspotr comes in. Our users can upload their unused single-use codes for the benefit of others.
How can you find other people's single-use promo codes to use? You basically do the same thing you did when you found 3rd party deals.
The "Single-use codes" tab is right above the 3rd party deals tab, so click that and you'll be taken to the single-use page.
Pick a Code, Any Code!
Congratulations! You are now a Keurig shopping pro.
We hope we helped you find yet another way to save on the things you use every day. You can sip your French Roast confidently knowing you paid as little as possible for it.
Get each week's best deals from Dealspotr in your inbox
This guide was published on November 20, 2017
, and last modified on November 20, 2017
.