6 Foolproof Ways to Find A Working Old Navy Promo Code
About the Author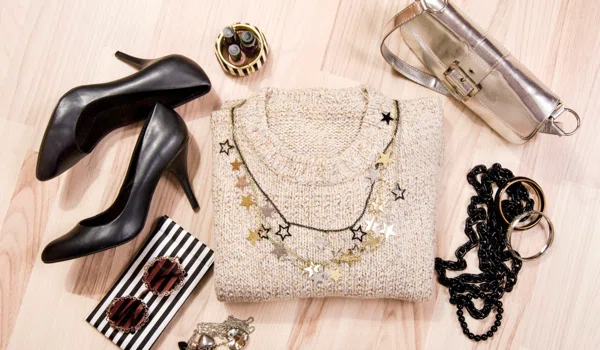 Old Navy is a one-stop-shop with options for the whole family. If you need shoes for your youngest, work outfits for yourself, or a cute dress for your high schooler, you'll find it all at one place.
From year-round basics to seasonal looks, Old Navy absolutely kills it at the easygoing, carefree outfit game. You are sure to find a few staple items to add to the closet. Plus as an added bonus, whatever you choose will be affordable!
But as a shopping pro, you know it can always be more affordable. We're here to help you save money in the most streamlined way possible!
Here are the quickest and easiest ways you can find Old Navy promo codes online that will work.
Start from the top: Old Navy's Website
The Old Navy website usually has some sort of deal going on with promo codes that you can use at checkout.
For instance, during the holidays they fill their homepage with awesome deals.
Check the Old Navy Coupon Page
Before checking out more clever ways to find promo codes, do the easiest ones first. The low-hanging promo code fruit, if you will.
Old Navy has its own coupon page that features all the coupons they have at the moment.
Right now, however, Old Navy has zero active promo codes or coupons. So as you can see, going straight to the source is good practice, but not always useful.
Sign Up for Old Navy Emails, Get 20% Off
Stay on the coupon page and scroll down until you see the "SIGN UP FOR EMAIL" section. Fill in your email address. Input your email address one more time to confirm it's correct and click the "JOIN" button.
After you press "JOIN," you'll get a message that looks like the one below.
Right away, you'll get a notification that includes a 20% off discount just for signing up. How nice!
Time to check your email for the code!
Keep scrolling down in the email and you'll see that Old Navy promo code.
There it is! That beautiful set of numbers and letters you've been looking for. Now it's time to shop!
Follow Along on Old Navy's Social Media
You already love Old Navy, so you might as well follow them on every social media account you have. Even if you don't have an Instagram account, make one just to follow Old Navy.
You want to save, don't you? Time to get serious about discounts!
On their Facebook page, you'll find periodic deals on all sorts of clothes and accessories. Be the first to know about amazing deals by staying informed by the brand themselves.
Old Navy recently had a 40% discount on velvet booties! That's a giant chunk of savings and they let their customers know by posting on their Facebook page.
Their Twitter page is even better!
60% off the entire store! So even if it's not about promo codes, you'll still find the latest flash deals and sales going on at the moment.
Search Coupon Sites for Single-Use Codes
We've all been there - Googling "x store promo codes" and trying as many as you can until you finally, hopefully find one that works. Well, we're hoping we can take the guesswork out of that process (when searching for Old Navy promo codes, at least).
A quick Google search brings up the following results:
Let's dive into a few of the top results. RetailMeNot is the first result (after the ads).
What they have listed here is a combination of promo codes, cash back offers, and sales all in one. The sales are usually what's listed on the Old Navy site anyway, so we can skip those.
We're just looking for promo codes, so let's go ahead and check the promo code box on the left-hand side of the page.
Here, we can see 1 code listed for 20% off, and then the rest are all deals that you can only get when you use your Old Navy credit card. The 20% off is good, but I think we can do better.
Let's dive into another result, Coupon Cabin. They're offering more of the same, similar to RetailMeNot. Here's a look at what they have when I filter for Old Navy promo codes:
They have the same 20% off code, and then a code for free ground shipping - neat! Another cool thing about Coupon Cabin is that they bring in deals from around the web that might help you find an Old Navy code quicker.
I'm also going to try another site, Offers.com. All you have to do is visit their website, go to the search toolbar on the top of the page, and enter in "Old Navy."
You'll then be taken to their dedicated Old Navy page:
Offers.com has the same familiar promo code listed, and the rest are coupons for toddler apparel, men's apparel, and women's apparel.
Next, we'll head over to Dealspotr to look for codes.
Visit the Dealspotr website and type in "Old Navy" in the top toolbar.
Click on the Old Navy brand link.
You'll be taken to Dealspotr's page of Old Navy promo codes.
As you can see, Dealspotr also has the infamous 20% off code that the other sites have. However, if you look to the lefthand side, you'll see something different than the other sites.
There are about 160 single-use codes for Old Navy on Dealspotr. What's a single-use code, you might ask?
Remember that code you got when you signed up for the Old Navy email list? It was a code made specifically for you, and you'll only be able to use that code one time (hence the crazy combination of letters and numbers - they have to create a bunch of them!).
But what if you don't want to use your single-use code?
Dealspotr allows users to upload their unused single-use codes to the site if they don't plan on using it. That way, more people can find Old Navy promo codes that actually work!
Click on the single-use filter. You'll be taken to a page full of codes that you can use only once -- Dealspotr will tell you if the code has been verified and how likely it is to work.
Users will actually make sure it works and attach screenshots proving it.
As you can see, a user named @dealsexpress tested the coupon and took screenshot images, so you can see that you won't be wasting your time at checkout if you decide to use this code.
I decided to try the code myself, just to make sure it actually works. One click copies the code, and another takes you over to the Old Navy website.
I add a pair of jeans to my cart, and test the promo code to see if it works...
Score! The code was applied correctly, and I got 20% off my order on the 1st try.
Find Third Party Promo Codes
Another creative way to find promo codes for items from Old Navy is to look for deals on Old Navy merchandise at other stores. You can find these deals on Dealspotr, right under where you clicked on "Single-use code."
Click on that choice and you'll find Old Navy deals from places like Amazon, Walgreens, and more. The coupon verification works the same, so click on a deal to see screenshots.
For those that don't have user validations, Dealspotr will still give you the likelihood of the coupon working.
Start Saving
Old Navy promo codes are a wonderful way to save on clothes you're already not spending a fortune on. By following these steps, you'll be on your way to some seriously deep discounts. With these savings, feel free to throw another sweater or two in at checkout.
Get each week's best deals from Dealspotr in your inbox
This guide was published on December 19, 2017
, and last modified on December 19, 2017
.