Five Best Apps for Getting Cash Back on Your Groceries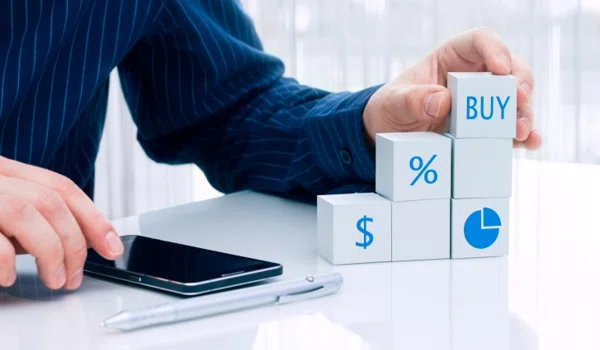 @dealspotr posted this article
Are you among the millions of people every day that immediately discard your grocery receipt? If so, then you might want to rethink that habit. Same goes for those who immediately throw away product packaging.
Several apps have emerged in recent years that provide cash back benefits based on grocery purchases. They all operate slightly differently, but most of them require receipts or product packaging in order to function.
We've rounded up what we consider the five best apps for getting cash back on your groceries and listed them below.
Think we missed one? Let us know by leaving a comment.

What Is Offered

Launched in 2011 by Bryan Leach, ibotta has quickly taken off and become one of the most popular cash back apps around. One of the reasons so many couponers in particular love ibotta is that it works for such a wide variety of products. Did you recently buy eggs? You can get 20 cents cash back. What about a box of cereal? There's another 20 cents. Maybe you picked up some Tide detergent? That's a buck in your pocket. There is a plethora of items available both branded and generic.
How It Works

Ibotta takes some getting used to, but is fairly easy to use once you get the hang of it. Setting up an account is as simple as downloading the app (or going on to the web site) and signing up with your name, email and date of birth. Once you have an account set up, you'll want to either search via the search bar or browse via nearby store or category to see what offers are in stock. You'll then have to perform required actions such as taking a short survey or watching a brief video to "unlock" cash rewards on the products you plan to purchase. Once you've done that, you'll verify your purchases by scanning the product barcodes and submitting a photo of your receipt.

What Is Offered

Groupon, the pioneer of the daily deal voucher, quietly purchased a Canadian startup called SnapSaves a year ago and has turned it into a leading cash back for groceries app called Snap by Groupon. It has good coverage of products, but doesn't seem to have quite as many as ibotta. Unlike ibotta it also tends to only include more specific branded products (like Wonderful Sweet Scarlett Grapefruits) and not generic products (like any grapefruit).
How It Works

It functions very similarly to ibotta, but doesn't require you to scan product barcodes. You have to download the app and register with your name and email. You don't have to provide a birth date, but you do need to select which age range you fall under and list your gender. Once you have joined, you must select the products you plan to buy ahead of time and then tap "Add to shopping list". Once you've bought the items, just "snap" a photo of your receipt and the cash back will go into your account.

What Is Offered

Based out of Toronto, Canada, Checkout 51 has grown rapidly in the U.S. and become a staple for couponers nationwide. Eligible cash back products are loaded into the app every Thursday morning and they are good for a week. While there doesn't appear to be quite the volume of products found in ibotta or Snap by Groupon, especially in the food category, the amount of cash back per item is impressive, with some fetching up to $3 currently. They also offer cash back for performing basic actions like reading the "How it works" section.
How It Works

In terms of how it works, there aren't too many differences between Checkout 51 and the aforementioned apps. Download the app first and then register with your name, email, age and gender. Once you've downloaded it, you'll want to "star" the items you plan to buy and then upload your receipt to confirm your purchase. No barcodes are necessary. The design isn't quite as visually appealing as ibotta or Snap by Groupon, but it's simple and straightforward.

What Is Offered

Shopmium operates a little differently than the other cash back grocery apps on our list. Instead of providing a lengthy list of products from which you can choose to get cash back, Shopmium takes a more curated and local approach. There isn't as big a selection of offers, but the offers are all exclusive to Shopmium and the items featured are typically from trendier brands that you won't find elsewhere.
How It Works

In some ways, Shopmium works like the other apps mentioned, but the only thing required to sign up once you've downloaded the app is your email. You'll want to tap on whatever product you plan to purchase and then tap "Request my rebate" where you can scan the barcode. If you aren't sure where you can get the product, tap the handy "Find this product nearby" button and it will show you where it's sold in your area. Once you've purchased the item and requested your rebate, you'll need to upload a picture of the receipt in order to collect your cash back.

What Is Offered

Kind of a cross between Shopmium and ibotta, BerryCart contains exclusive curated offers (like Shopmium), but only for healthy foods that are organic, gluten-free or non-GMO. The only way you can get the cash back is by performing actions such as rating or learning a fact (like ibotta). The selection is actually quite impressive, but if you live in an area that doesn't have any natural food shops or Whole Foods-type stores, it might be tricky for you to find the items offered.
How It Works

While not difficult, the registration process for BerryCart is a little more time consuming and convoluted than the other cash back grocery apps. Once you download the app you are immediately directed to enter your email address and a password. You then must go to your email and verify your email address before you can continue. At that point, you are forced to go through several screens explaining to you how the product works. Once you are finally ready to start, you still have to see a page of hints with more information on how the app works. In terms of redeeming your cash back, it works the same way as ibotta with a barcode scan and a receipt upload.