25 Free and Low-cost Coding Websites, Apps, and Courses for Kids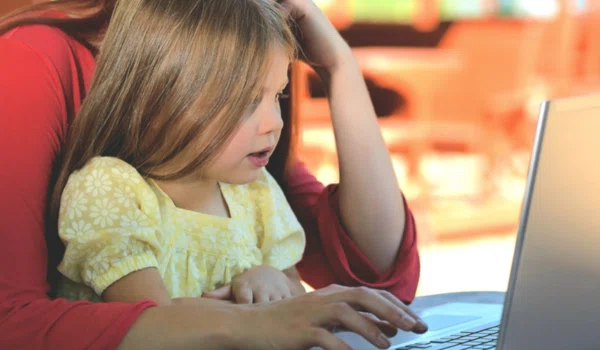 These days, it seems many parents are plotting their child's future from the time they're in utero. By the time their kiddos hit preschool, parents are already making decisions about how to make sure they do well on exams, what steps they need to take to get them into a great college or university, and how they can best prepare them for a successful career.
If you want to keep up in the current economy, one of the best investments you can make in your child's future is providing them with opportunities to learn tech skills including coding, design, and development.
While employment for computer programmers specifically is expected to decline by eight percent over the next decade, more and more employers are looking for candidates who have coding knowledge.
In fact, according to a report from Burning Glass, a job analytics firm, half of all job listings that required coding skills were in health care, manufacturing, and finance. What's more, they found that jobs that require coding skills pay an average of $22,000 more per year than those that don't.
It's pretty clear that giving your child the opportunity to learn these valuable skills can set them up for a very bright future. That's why we've put together this guide with 25 of the best coding camps, online classes, and apps to help your child get a head start in their tech education. Plus, we've given you tips for how to save money on each!
Coding camps and classes for children
If you want a place for your child to learn coding with the help of an instructor at hand, there are plenty of options for you.
In addition to the camps and courses we've listed below, it's a good idea to do some research to see what's available in your area as many colleges and universities, tutoring centers, recreation centers, and summer camps offer programs that can help your child learn computer programming at a location near you.
Here are some of the best options nationwide:
Ages: 7-19
Location: 150 different prestigious college campuses across the US and in Hong Kong, the UK, and Singapore.
iD Tech offers summer programs and courses where your child can learn the basics of coding and other tech skills. Their camp programs are one or two weeks long and they also over 50 different courses in a variety of fields. iD Tech also runs a program called Alexa Cafe, a series of all-girls camps aimed at empowering young girls to pursue studies in STEM fields.
Ways to save on iD Tech:
iD Tech offers a referral program where you and up to 10 friends can receive a $50 credit when they use your code to sign up for a course. Their sibling discount allows you to sign up one student at normal tuition and get $50 off for each additional sibling who also takes the course.
They also have a multi-course discount where you can get a $50 discount on each additional course your child takes. Check here for other location-specific discounts, here for promo codes, and take a look at their scholarship application if you need other financial assistance.
Emagination Tech Camps
Ages: 13-17
Locations: Georgia, Pennsylvania, Connecticut, Illinois, and Massachusetts (full list here).
Emagination Tech Camps run summer camps with day and overnight options. Programs including a general tech camp, a programming camp, and a camp focused on game design.
Their camp programs are two weeks long and offer a healthy balance of learning with traditional camp activities, games, and rest time to socialize with other campers. They do offer transportation assistance to and from airports, bus stations, and train stations to their camp facilities.
Ways to save on Emagination Tech Camps:
If you sign your child up for multiple camp sessions during the summer you'll receive an extra $75 discount on each additional session. You can get a $100 sibling discount for each additional child you send to camp after your first.
They also have a referral program where parents can receive a $50 credit for each friend who signs up for camp, and students can receive a $25 Visa gift card for getting a friend to sign up with no cap on the number of referrals you can make.
Digital Media Academy (DMA)
Ages: 6-17
Locations: California, Illinois, Massachusetts, New York, North Carolina, Pennsylvania, Texas, Washington, Washington, D.C., Canada, and the UK.
Digital Media Academy has coding and other tech-related camps available. Your child can choose from several different pathways for their camping experience, each of which takes a unique project-based approach to teaching your kids valuable technological skills.
They've partnered with a number of different tech companies including Canon, Ultimaker, and Ableton which means they offer state-of-the-art equipment for campers as well as exclusive discounts and access to events sponsored by their partners.
Ways to save on DMA:
DMA has a generous financial assistance scholarship program which covered over $200,000 worth of course fees in 2017 alone. As they mention on their website, you may be eligible for a tax credit for your child's camp expenses.
They also offer a free online activity guide for kids, and online courses apart from their camps that are $95 each or $295 for all nine courses if camp is out of your budget. They also occasionally offer promo codes, which you can find here.
Pixel Academy
Ages: 7-14
Location: Several locations throughout New York City.
Pixel Academy offers one to two week summer camp programs on a bunch of different topics ranging from Roblox Coding and Minecraft Modding with Java to YouTube production, virtual reality, drone training, and more.
Camps take a hands-on approach to education and they guarantee a student to teacher ratio of no more than 8:1. Extended care is available if you need to pick up your child later than camp hours. You can check out a sample daily schedule here.
Ways to save on Pixel Academy:
They offer discounted rates when you register early as well as early bird discounts on camp packages including savings of $120 per week when you register for multiple sessions.
You can always get a $25 discount when you sign up siblings or when you purchase multiple camp sessions for one child. They do other special limited-time promotional discounts as well, including their current $100 discount on app coding camps using code: APP100.
CoderDojo
Ages: 7-17
Locations: Throughout the US and the world. Check here to find one near you.
CoderDojo is a nonprofit organization that was started in Ireland in 2011 with the aim of providing free, community-based, volunteer-led classes to help young folks learn how to code.
The organization operates as an open movement where any adult volunteer can choose to start a Dojo in their neighborhood and use CoderDojo's free, open-source training materials to establish a curriculum for their students.
You can check on their website to see if there's a Dojo near you, and they also have online community forums where you can connect with other kids who are learning to code.
Ways to save on CoderDojo:
It's free!
The Coder School
Ages: 7+
Locations: They have locations in California, Georgia, North Carolina, Texas, New York, Illinois, Massachusetts, and Washington.
The Coder School offers after school programs as well as camps during summers and school breaks at their locations across the country. Programs cover different aspects of coding for kids of all different ages and ability levels, ranging from games to learn coding fundamentals to Python, Raspberry Pi, and even the basics of Artificial Intelligence.
Check with your local franchise to find out more about their course offerings.
Ways to save on The Coder School:
Although they don't offer scholarships or discounts, they do allow you to take a free trial class to see if the program is right for you.
Coding camps for girls, transgender, and gender non-conforming kids
Like many other fields, tech faces a diversity issue, especially when it comes to gender. A number of different organizations and nonprofits have stepped up to remedy that imbalance by offering camps just for girls, some of which are even free!
Kode With Klossy
Ages: 13-18
Locations: Albuquerque, Atlanta, Austin, Baltimore, Boston, Buffalo, Chicago, Dallas-Fort Worth, Denver, Detroit, Los Angeles, Miami, Minneapolis, Nashville, New Orleans, New York, Omaha, Philadelphia, Phoenix, Portland, OR, Raleigh-Durham, San Francisco, Seattle, St. Louis, and Tulsa.
Started by supermodel Karlie Kloss, Kode With Klossy offers free summer camps for girls living in any of the metro areas listed above. Campers are awarded full scholarships to the two week programs based on merit.
They provide hands-on learning opportunities for girls of all skill and experience levels, with more advanced courses available for returning students. Coursework covers front- and back-end development and works with Ruby, HTML/CSS, and Javascript.
Ways to save on Kode with Klossy:
It's free!
App Camp 4 Girls
Ages: 8th and 9th graders
Locations: Portland, OR, Seattle, Chicago, and Minneapolis, and they have a form you can fill out if you're interested in bringing their program to your area.
App Camp 4 Girls offers week-long day camps for girls, transgender (regardless of gender), and gender non-conforming youth to learn how to develop apps. Campers spend the week building apps which they then present for evaluation by a panel of women, transgender and gender non-conforming business leaders at the end of the program.
Ways to save on App Camp 4 Girls:
They do have a scholarship program. Email sarah@appcamp4girls.com for more information.
Black Girls Code
Ages: 7-17
Locations: Across the US, with camps in New York and Detroit each summer.
Black Girls Code programs are dedicated to empowering black girls to pursue careers in STEM, with a goal of training one million girls by the year 2040. They hold events including workshops, after-school programs, and summer camps at locations across the US.
During the summers, they host two-week long day camps in New York and Detroit for kids ages 13-17. You can find a full list of their upcoming programs and events here.
Ways to save on Black Girls Code:
They offer need-based scholarships for families needing financial assistance which you can apply for here.
DigiGirlz High Tech Camp
Ages: 13 and up
Locations: Lehi, UT, Sacramento, New York, Fargo, Reno, Charlotte, Redmond, WA, and Las Colinas, TX.
Funded by Microsoft, DigiGirlz High Tech Camp offers short day camp programs aimed to encourage girls to pursue further education and careers in high tech fields. The camp is open to girls of all skill levels and is offered completely free of charge on a first come, first serve basis.
Camps take place at several locations across the US as well as internationally. They do have certain grade requirements you need to meet in order to qualify which may vary by camp.
Ways to save on DigiGirlz High Tech Camp:
It's free!
Online coding courses for children
The great thing about coding is that because it's done on a computer, it can be easily taught online. Having your child take classes online as opposed to at a brick-and-mortar establishment not only saves you a bunch of money in overhead costs, but also allows your child the flexibility to choose when they do their coursework and at what pace.
Code Wizards HQ
The Code Wizards HQ online program provides students with 12-week interactive online courses led by live instructors over video chat which cover a range of topics for beginners and more advanced coders. Your child can take courses regularly once a week or opt for an accelerated three-week course during the summer, with enrollment open year-round.
If they miss a course or just want to review the curriculum for the week, all of their classes are video-recorded and uploaded for your child to access whenever they want. Plus, they have 24/7 access to course resources and weekly "office hours" when they can communicate with their instructors one on one.
Payments are made on a monthly basis rather than per course, and you can cancel your subscription at any time.
Ways to save on Code Wizards HQ:
They offer several scholarships that cover either full or partial tuition costs including a need-based scholarship for low-income families, a merit-based scholarship for promising talent, and a diversity scholarship to promote inclusion in their programs.
Pluralsight
While Pluralsight mainly focuses on providing coding courses for individuals, businesses, government agencies, and colleges and universities, they have a full selection of free courses for kids as well.
These courses teach the basics of coding, design, apps, and game development using the same technology platforms that their regular paying customers use. Kids view brief lessons and then put the skills they've learned to the test by completing tasks and projects.
Ways to save on Pluralsight:
It's free for kids! If parents want to join in the fun, there are plenty of Pluralsight promo codes available on memberships and subscriptions.
Scratch
Scratch is a programming language that was designed by students and staff at MIT and was specifically created to help kids ages eight to 16 learn how to code. Their website offers a platform for kids to create their own projects as well as a number of tutorials and starter projects to help you learn the language. The Getting Started tutorial is a great place to, well, get started!
Ways to save on learning Scratch:
Membership on their website and access to all of their tools is free!
Kodable
Kodable uses self-guided games to teach kids the basics of coding. They teach ten fundamental computer science concepts through over 160 different lessons. Parents are able to track their child's progress and there are even resources and videos available so you can learn alongside your kiddo.
Ways to save on Kodable:
Their platform is available for free! However, their paid Forever plan allows your child to have unlimited access to all of their content for just $29.
Tech Rocket
Tech Rocket is iD Tech's online course platform. They offer courses in a variety of different subjects including specific coding languages and game and app design.
In addition to their courses, they have an arcade with a selection of programming-based games that you can play for free while competing against other users. You can also get one-on-one online tutoring from one of their experts at a rate of $50 per hour.
Ways to save on Tech Rocket:
They have two different membership options. The free option gets you access to 12 free online courses, course completion certificates, arcade leaderboard rankings and more.
If you choose the paid subscription, you get access to their full library of 28 courses and any future courses, access to their help forums, and an exclusive Minecraft server for just $19 per month.
CodaKid
CodaKid offers subscription-based programs with unlimited access to their course catalog. The courses are self-paced, so your child can watch the videos and complete the activities on their own schedule.
They do, however, have live experts available to do video chatting with shared screens to help out if your kiddo gets stuck or needs help. CodaKid does offer summer camps, but they are only available in Arizona.
Ways to save on CodaKid:
You can try a free, no-risk trial of their program when you register. Save money by purchasing a fully year membership for $21 per month versus $25 per month when you pay as you go. Sign up for their mailing list for more special offers.
Youth Digital
Youth Digital provides kids with a series of online, self-paced courses that take a project-based approach to learning. Courses include 3D game design, app design, fashion design, server design, and mod design.
All of their courses contain video instruction from industry experts as well as quizzes, challenges, and lessons that can be revisited any time. Their teachers are available six days per week, 12 hours a day to answer any questions that your child might have about the curriculum.
Ways to save on Youth Digital:
Right now, Youth Digital is offering a few promo codes that will allow you to get 40% off any purchase.
You can also save by purchasing a course bundle which gets you three courses for $249, just $50 more than an individual course. Or, you can get access to their full course catalog for $299, which is the best deal.
Tynker
Tynker is an online learning platform with over 1,500 learning modules, 22 programming courses, 11 iPad courses, and a Minecraft Java Edition server available. Their programs are self-paced and teach programming, critical thinking, and problem solving, allowing your child to build up to learning Java.
A subscription plan will also grant your child access to time on a private Minecraft server to test out the things they create in their courses.
Ways to save on Tynker:
Right now, they're running a summer promotion of 25% off any purchase. You can save money by choosing to pay for a full year as opposed to quarterly or by purchasing a lifetime access plan for $200 (currently $150 with summer promotion). You can also find Tynker promo codes here.
They do offer a sibling discount of 50% if you purchase multiple yearly or lifetime plans. Free accounts are also available with limited access including the Mod Starter pack and 20 online activities.
Block School
Block School helps kids learn the basics of coding by having them create block-based 3D games with optional assignments that can be completed outside of class time.
Courses are suitable for kids ages 6-13 of any ability level. They offer private and group online classes where kids learn directly from tutors picked from top colleges and companies.
Ways to save on Block School:
They have a trial class offer where you can set up a session with their CEO for just $10 to see if their program is right for your child. You can also watch a class and download their syllabus when you sign up for their mailing list.
Gamestar Mechanic
Gamestar Mechanic offers courses for kids ages 9-14 to get their first exposure to game design. Each course lasts for around four weeks and typically requires two or three hours of work per work.
Students are each assigned a personal instructor who works in the game industry or is studying at a top college or university.
Ways to save on Gamestar Mechanic:
You can save $50 on their registration fee when you sign up early and use the code: EarlySignup. Parents can also find a free version of their product, Gamestar Mechanic Jr, on the PBS Kids website.
Free and low-cost coding apps for kids
If a full course isn't in your budget or isn't the right choice for your child, there are also plenty of apps available that can help teach coding as well.
Daisy the Dinosaur
With Daisy the Dinosaur, kids learn fundamental coding skills including the basics of objects, sequencing, loops and events through solving challenges and animating Daisy, a cartoon dinosaur. The app is free and is suitable for children ages four and up.
Cargo-Bot
Cargo-Bot is a puzzle game where you teach robots how to move crates. Players complete different tasks and challenges that help you learn various aspects of computer programming. It's one of the first games ever to be designed completely on an iPad. The app is free and suitable for children ages four and up.
Move The Turtle
The iPhone and iPad app Move The Turtle is for children ages five and up, and is a great way to help kids learn concepts in coding including loops, procedures, variables and conditional instructions.
Kids are taught by learning to move a cartoon turtle and by completing different tasks and challenges. Eventually users learn to create their projects from their imagination or based on their examples. The app is available on the iTunes store for $3.99.
Learn2Code
Learn2Code offers instructional courses in many different coding languages, starting with an HTML course for absolute beginners. Although this app is not specifically for kids, they recommend it for people ages 13 and up, so it may be a useful tool if you have a teenager. Most of the apps are available for $4.99.
Goldieblox offers two different apps, one of which is game that helps you learn to code by following around Goldie and Ruby as they deliver cupcakes around town. Users learn coding skills through 20 different challenges and mini-games and are also able to create their own projects in the app.
The app is suitable for kids ages 7 and older, and is $2.99. Save 10% on your first purchase when you sign up for their mailing list. You can get more GoldieBlox products on their website as well, and find promo codes for those purchases here.
If you want to invest in your child's future by helping them learn the skills they'll need to find a great career, there's a course, camp, or app out there that fits your budget and your child's goals. To find more great budget-friendly tips and advice, keep up to date with the Dealspotr blog. And, be sure to check out the Dealspotr homepage to get promo codes and discounts on all of your everyday purchases.
Get each week's best deals from Dealspotr in your inbox
This guide was published on May 14, 2018
, and last modified on May 14, 2018
.