Get The Best Deals At Nordstrom's By Following Their Sales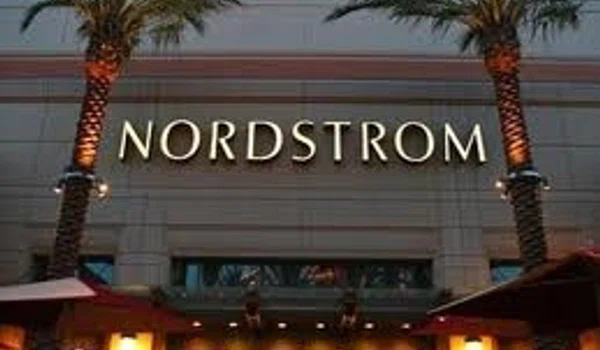 @dealspotr posted this article
At BluePromoCode we find it very hard to turn a blind eye to all the popular brands Nordstrom stocks including the affordable, up to the minute BP line, and lust worthy designer brands. We have become adept at working out how to get the best value for money at Nordstrom.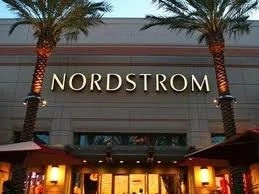 You will find the some great coupons for Nordstrom, like those we have on offer at BluePromoCode, but timing and loyalty are your two key weapons when it comes to getting the best value for money at Nordstrom.
Follow Nordstrom's Sales Cycles For The Best Discounts
Nordstrom follows a pattern when it comes to pricing and sales. There are three key times to look for the best discounts:
The anniversary sale in July
The half yearly sales
And when they try to clear out any remaining stock for the new season.
This year the anniversary sale it is set to start on July 19 and will run until August 4. You will find brand new fall and winter fashion and accessories discounted by as much as 50%. Most stores do not discount items until the season wears on, but the Nordstrom anniversary sale gives you the opportunity to buy at the start of the season, for a great price. After the sale the prices rise again and generally stay up until they begin clearing items out through the half yearly sales and clearance markdowns. 
The anniversary sale is a very popular event. Many products go quickly so it is wise to be prepared. Nordstrom credit card holders get early access to the anniversary sale which can be very beneficial if you don't want to miss out on specific items. Further details of the benefits of being a credit card holder are listed in the loyalty section below.
In general the online sale starts at midnight. It is a good idea to do your browsing prior and have the items you are interested in already in your shopping cart ready to complete your purchase. For in-store shopping try on what you can prior and know where everything lives. Generally Nordstrom's policy is to only hold items till the end of the day, but you may find some stores will hold an item for 48 hours or more, particularly if you are a good customer.
Some stores don't appear to put out all items in the pre-sale event or early on, so it is always a good idea to check out their sales on more than one occasion if possible.
Half yearly sales start in May/June and November/December. You will find summer merchandise on sale during May/June and winter in November/December. Typically half yearly sales start with up to 40% off. If you are looking for the best range in products, it is a good idea to shop early. However, if your goal is to score an ultimate bargain you might like to wait until after the half year sale has ended. Many items get marked down even further at this point to clear them out. In January and February winter stock is slim pickings, but typically exceptionally well-priced. The same applies to summer stock in July and August. 
Expand Your Wallet With Nordstrom Loyalty Rewards
Nordstrom has a loyalty reward program attached to their store credit or debit cards. As mentioned one of the benefits of having a Nordstrom card is that you get early access to the anniversary sale.
You get 2 points per dollar spent at Nordstrom. For purchases outside of Nordstrom, using the Nordstrom Visa credit card, you earn 1 point per dollar spent. For every 2000 points accumulated you will be sent a $20 Nordstrom note. Nordstrom notes can be used online, in store, in Nordstrom spas, food outlets and even at Nordstrom Rack stores.
When it comes to additional benefits, the program has tiered membership levels based on how much you send annually. If you spend more, you qualify for greater benefits. The four levels are as follows:
Level 1: $1-$1,999
Level 2: $2,000-$4,999
Level 3: $5,000-$9,999
Level 4: $10,000+
One of the best ways to qualify for Nordstrom notes quickly is to buy on bonus points days. They offer annual bonus point events for all membership levels, plus you get to select a day/s of your choosing to earn triple points. You get a day per year, per level of membership. For example level 1 members get to select 1 day and level 4 members get to select 4 days. Level 2 members and above also get invited to a special holiday private shopping event that offers you up to 10 points per dollar spent.
Upcoming Nordstrom set bonus point days :
May 22-23: double points
May 25-27: double points at Nordstrom rack only.
June 14-15: double points
All member levels qualify for free alterations up to a certain value each year. Level 1 members get $100 of free alterations, level 2 $200, level 3 $300 and level 4 members get unlimited alterations. Level 4 members alone are eligible for a private shopping party at their favorite store.
Check Nordstrom Regularly For Free Beauty Samples
Nordstrom stores have many beauty counters and these counters often offer free samples or makeovers.
Head To Nordstrom Rack
If you love the brands and products on offer at Nordstrom, but have a more restricted budget, why not try Nordstrom's own factory outlet style stores known as Nordstrom Rack stores? You will find items discounted by up to 70%, sometimes even more. Many stores receive daily stock and items can sell quickly. If you live nearby consider checking them out regularly.
To maximize value Nordstrom credit card holders will find that they can earn reward points at Nordstrom Rack stores.
Use The Nordstrom Online Tools To Your Advantage
If you are looking for a particular item and want to try it on in store Nordstrom provides a clever item locator tool on their website. Put in your zip code and how far you are willing to travel and it will let you know where the item is available in store.
For current Nordstrom coupons and deals check BluePromoCode.