55+ Special Deals & Discounts for U.S. Government Employees and Municipal Workers
About the Author

Digital Marketing Manager here at Dealspotr! Email me with your questions: emily@dealspotr.com :)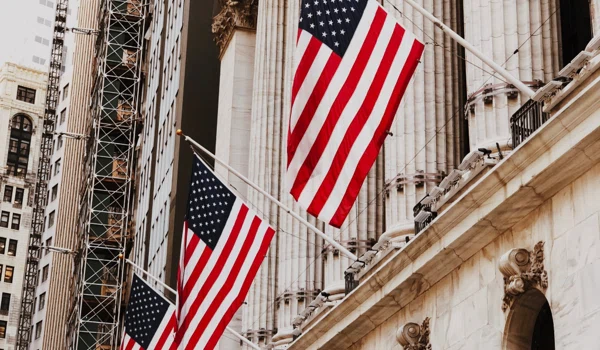 From your neighborhood's town hall all the way up to the Oval Office, the Bureau of Labor Statistics reports that the local, state, and federal government of the United States employs 21,697,980 people.
These 21 million people ensure that our communities run smoothly, that our roads are paved and our trash is picked up, and that laws are enacted to reflect the will of the people. If you're one of these vital workers, you might be wondering: are there any financial perks or discounts available to me for my service?
If so, then you've come to the right place! Many businesses know that government work doesn't always stop when you leave the office, which is why they offer discounts on products and devices for your personal use. Still others recognize that travel, both for business and for pleasure, is a crucial part of your job that deserves a little cash kickback.
Here we've compiled a comprehensive list of deals and discounts for government workers is one convenient place.
This is what you'll get in this guide:
7 of our best tips for getting discounts as a government worker

7 professional associations and discount programs that will connect you with tons of exclusive deals

50+ discounts specifically for government workers
Tips for getting discounts as a government employee
Make sure you have a valid government work ID on you wherever you go. Most of these discounts require some sort of confirmation, and an ID is the simplest way to give that.

Read the terms for each discount thoroughly. Some deals are only available to employees of a certain level or department. Others are only available for folks on official business. Check that you're eligible for these deals beforehand.

Join a union, professional organization, or discount program. These groups often come with some awesome membership benefits, and we've listed a few of them below to get you started. Many of these organizations are job specific, so see if there's one out there for your particular line of work.

Use your .gov email to your advantage! Many online discounts are available to people with a .gov address, so make sure to use your work email when accessing some of these deals.

If you're a state employee, you've probably got a dedicated page for state-specific benefits like this one for Nebraska and this one for South Carolina. Do a quick google search to find your perks!

It's possible for an individual office to sign up for a corporate benefits package, so check with your office or department to see if they've got any discounts for you.

Always ask! What we've listed here are discounts that are publicly available, but it's possible that local businesses may have deals that you can take advantage of as well. Is your government building across the street from your favorite coffee shop? See if they offer a little discount to government employees. It never hurts to try!
Organizations and discount programs for government employees
These special discount programs, unions, and professional organizations offer some great benefits:
GovX
GovX is a free discount service available to most government employees. All you have to do is sign up, and you'll get connected with their exclusive discounts of up to 65% on event tickets, travel, shopping, and more.
ID.me
ID.me is a digital wallet service that offers exclusive discounts for government employees. In addition to discounts and savings on everyday purchases, you can also receive cash back on purchases from a number of different companies. Find ID.me promo codes here.
National Benefits Program
Local, state, and federal employees can sign up for the National Benefits Program free of charge to receive exclusive deals and discounts. One of their main offerings is the Vehicle Purchasing Program which helps you negotiate the lowest price with your local car dealership when you purchase a new vehicle.
American Federation of Government Employees
American Federation of Government Employees (AFGE) is a union linked with the AFL-CIO. Members pay dues to the union and can join if you're a government employee and there's a local union chapter at your worksite. You get tons of membership benefits when you join including discounts on travel, technology, entertainment, health insurance, and more.
National Association of Government Employees
National Association of Government Employees (NAGE) is a union that represents over 50,000 government employees in 43 states across the US. They have chapters for local, state, and federal government employees. Again, in order to join, you'll need to have a local chapter and your workplace needs to participate. Members get access to incredible benefits and a full range of discounts and cash back deals on travel, dining, shopping, and more.
National Active and Retired Federal Employees Association
National Active and Retired Federal Employees Association (NARFE) works to protect pay and benefits for all current and former federal government employees. They have local chapters around the country, and membership comes with legal representation, webinars and other resources on accessing your employee benefits, and a bunch of discounts on everyday items. Find their list of member perks and discounts here.
FedSave
It's free to sign up for FedSave if you're a government employee or member of the military. Registration gets you access to exclusive discounts on tons of different products and services including travel, entertainment, retail, insurance, and a bunch more.
Professional development resources for government employees
Just because you landed the government job doesn't mean you have nothing left to learn. Check out these free and low-cost programs for continuing and post-secondary education:
General Assembly
Folks with a .gov or .mil email address can get a 10-20% discount on their online and in-person courses at General Assembly that teach you the basics of coding, web design, and other crucial tech skills. More General Assembly promo codes here.
General Services Administration
The General Services Administration (GSA) has several free online courses, in-person events, webinars, and community forums specifically tailored to federal employees. You can learn more about workplace efficiency if you're an administrator or keep up to date with the latest technologies if you're in IT.
FedCenter.gov
FedCenter.gov has free online, self-paced courses available for members as well as paid classes for non-members on a variety of different topics mostly dealing with environmental issues and conservation.
Champlain College
Through a partnership with the US Office of Personnel Management (OPM), federal employees, their spouses, and legal adult family members can pursue online post-secondary education at Champlain College in high-demand fields at a discount of up to 70% off.
Park University
Park University also has a partnership with the OPM to offer discounted tuition for Federal employees, their spouses, and their legal dependents. Federal employees have their application fee waived, get the same discounted tuition rate as veterans, and are able to maximize any military training and prior work experience that can be counted as course credit.
Graduate School USA
Graduate School USA offers professional development classes and certificate programs for employees of the government. Although they do not offer financial aid, it's possible that you can get your tuition covered by your employer, especially if they provide you with benefits for professional development.
Cell service discounts for government employees
Your cellphone is your connection to the office, even when you're not at work. Take advantage of these discounts exclusively for government employees:
AT&T
Qualified government employees can get a 15% discount on their monthly wireless plan at AT&T. A government email address or other proof of eligibility is required.
Verizon
While their program doesn't directly offer discounts to government employees, Verizon does have partnerships with many government offices that provide their employees with discounts. Check with your employer to see if they offer this benefit.
Sprint
State and local government employees can get a 15% service discount on all Sprint and Nextel devices. The Sprint Works program also offers exclusive discounts to employees of the federal government.
C Spire
C Spire is a network is only available in select locations throughout the Southeast. However, they do offer a 20% discount for all government employees on their unlimited text, talk, and data plans starting at just $52 per month.
Technology discounts for government employees
It's likely that you're also doing work on a computer or other device outside of your regular work day. Check out these discounts to subsidize your tech, even if it's for personal use:
Apple
Employees of state, local, and federal government can receive special pricing on Apple products for personal use including computers, tablets, and smartphones. More Apple discount codes here.
HP
Through their Employee Purchase Program, state and local government employees can receive discounts of up to 35% on HP products, free shipping on all orders, and personalized recommendations on devices.
Dell
Dell offers discounts on personal use devices for federal as well as state and local government employees.
Samsung
Samsung has a government discount program available to anyone with a .gov email address. You can receive 20% off Galaxy S8, S8+ or Note8 smartphone plus get special discounts on their other devices.
Microsoft
Government employees may be eligible to receive discounted prices on Microsoft software for at-home use. Downloads of their office and other professional suites are available for just $9.95.
Lenovo
All employees of the Department of Defense, military or civilian, can receive discounts of up to 44% on Lenovo products for personal use. Lenovo promo codes here.
Car insurance discounts for government employees
GEICO
Little known fact: GEICO stands for Government Employees Insurance Company. They honor their history by offering reduced rates to federal employees with a GS or equivalent job grade. Check out their discounts here.
Travel discounts for government employees
You deserve a break! Or at least somewhere to kick up your feet and let your hair down while you're on business. These travel-related discounts can help you stick to your budget:
Gov Vacation Rewards
Gov Vacation Rewards is a travel site that connects you with exclusive discounts on travel and lodging for government employees. It's free to join and you can get $150 in travel savings credit and a point for each dollar you spend that you can use towards future travel.
FedRooms
FedRooms is the only government-sponsored hotel program through which federal government employees on work or leisure travel and government contractors, state, and local government workers on official business can book discounted hotel rooms. All of their rooms are at or below your per diem allowance for folks on official business, plus they've optimized their offerings to give you the best in value, amenities, and loyalty points.
GovArm
Active and retired government employees as well as military personnel and veterans can use GovArm to get deals on travel, cruises, car rentals, and other vacation-related amenities. Their deals are specially negotiated for government employees and their family members. Click here to sign up.
FedTravel
FedTravel is mainly focused on business travel, but offers a search and comparison tool for travel planning and price comparisons.
Cruise Deals for Feds
Cruise Deals for Feds offers special discounts and packages on cruises for government employees, retirees and contractors.
FedCruise
FedCruise helps you find the best deals and discounts on cruises for federal employees.
Hotel discounts for government employees
Hoteliers have really got it down when it comes to offering discounts to government employees. Book at one of these national chains with locations across the country the next time you're on a trip:
Choice Hotels
Choice Hotels offers discounts on one or two person rates to government employees on official business at over 2,700 properties. The Choice Hotel group includes Comfort Inn, Comfort Suites, Quality Inn, Sleep Inn, Clarion, Cambria Hotel & Suites, Mainstay Suites, Suburban Extended Stay, Econo Lodge,Rodeway Inn, and Ascend Hotel Collection.
Marriott
Government employees receive a discounted per diem rate on Marriott hotel stays. Most locations make this rate available for leisure stays, however some hotels may only offer the discount for those on official travel. Check here to see if you qualify.
Wyndham Hotels
Wyndham Hotels has a government discount available with valid ID. Discounts can be applied at most of their hotels which includes Wyndham, Wyndham Grand, Dolce, Tryp, Esplendor, Dazzler, Trademark, Wingate, AmercInn, La Quinta, Ramada, Super 8, Days Inn, Microtel, Baymont, Hawthorn, Howard Johnson, and Travelodge.
Best Western
All federal and state government employees, cost reimbursable contractors, and tax-funded hospital and university personnel receive a discount of 10% or more with valid ID at Best Western. More Best Western discount codes here.
Hyatt
Hyatt offers discounted rates to all employees of local, state, and federal government with valid ID. More Hyatt codes here.
Hilton
Government employees can receive discounted rates for leisure travel as well as per diem rates for those on business. Discounts are available at all Hilton hotels including Waldorf Astoria, Conrad, Canopy, Curio, Hampton Inn, DoubleTree, Tapestry, Embassy Suites, tru, Homewood Suites, and Home2 Suites.
Omni Hotels
Omni Hotels have special rates for government personnel. GovX members can also receive an extra 15% discount at all Omni Hotels.
Caesar's Hotels
Government employees who are members of ID.me receive a 10% discount off Caesar's Hotels best rates which can be applied alongside other coupons. Discounts can be used at most Caesar's, Harrah's, Bally's, Planet Hollywood, and other affiliated hotels.
Starwood Hotels
A discounted rate is available at Starwood Hotels to government employees with valid ID. You can save on your room at most of their hotels which include Westin, Marriott, Le Meridien, Fairfield Inn, and a number of others. More Starwood promo codes here.
Radisson Hotels
Some of Radisson Hotels, including Country Inn, Park Inn, and individual Radisson hotels, offer a discounted government rate for leisure and official travel.
Aqua-Aston
The Aqua-Aston chain of hotels is mostly in Hawaii. They offer a special rate for local, state, and federal government employees that you can get by using the code: GOV at checkout. They also offer daily and monthly rates within the Federal Government per diem for those on business. Aqua Aston promo codes here.
Staybridge Suites
Staybridge Suites extended stay hotel offers discounted government rates within your per diem allowance for folks on official business.
Red Lion
Red Lion in Washington, D.C. offers discounted rates for state, local, and government employees visiting the capitol.
Stay Express
The Stay Express hotel chain based in the southwest offers special discounts to government employees. Contact them at 1-844-782-9397 to see if you qualify.
Rental car discounts for government employees
Government employees who travel on business regularly can receive discounts through the US Rental Car Program, a government perk that provides you with discounted rates and streamlined service at the rental counter from many rental car companies. Several of these also extend their discounts to government employees on leisure travel as a well ranging from 5-20% off. Check these out:
Alamo
Alamo offers discounted rates for government employees on official duty as well as leisure rates. Discounted rates for leisure travel extend to family members as well.
Hertz
Government employees with a Rental Car Discount code (CDP) can get discounted rates and space upgrades at Hertz for leisure travel as well as special rates for business travel. This coupon code will also get you $25 off on your rental.
Dollar Rent A Car
Dollar Rent A Car has discounted rates for official and leisure travel. They also offer free car-class upgrades from Economy through Full-Size cars when you print out this coupon and present your valid ID. These promo codes can score you 10-15% off, too.
Enterprise
Enterprise partners with the US Rental Car Program to offer discounted rates for business travel plus unlimited mileage, free damage and liability protection, a full tank of gas upon receipt of your car, and no underage driver surcharges. They do not have a leisure discount, but you can get 5% off with these promo codes.
Budget
Enroll in Budget's free Fastbreak program and update your corporate profile to receive discounted rates on rentals.
National Car Rental
National Car Rental offers discounted rates for both business and leisure travel. Use code: GOVBIZ under the contract ID if you're on business or code: GOVRNR for leisure travel. Family members can also receive the discounted rate for leisure travel.
Thrifty
Thrifty has discounted rates for government employees on business as well as a special corporate rate for folks traveling for leisure. You can also get a free car class upgrade using this coupon and a valid ID, or get 10% off your rental with this code.
Avis
Get Avis discounts by enrolling in their Avis Preferred program and updating your corporate profile. More Avis discounts here.
Transportation discounts for government employees
Most of these discounts aren't advertised publicly which means you might have to speak with a representative to see what they've got available for you. Be sure to ask these companies if they've got a deal for you:
Amtrak
Federal government employees receive discounted rates on Amtrak rail tickets for business travel.
American Airlines
American Airlines does have government discounts available in some markets. Contact their reservations line to find out if your flight qualifies.
Delta Airlines
Delta Airlines also offers government rates on some flights. Contact Delta Reservations at (800)221-1212 for more details.
United Airlines
United Airlines offers discounted fares for government employees traveling for business.
JetBlue
Through their contract with the Government Services Administration (GSA), JetBlue has discounts available for federal employees traveling on business, plus no fees and full refunds on flights even if you no-show.
Southwest Airlines
Southwest Airlines has discounts available for government employees when you contact their reservations line at 1-800-435-9792.
Resorts, cruises, and entertainment discounts for government employees
If a resort, cruise, or just a day of fun is in the cards, check out these deals:
MSC Cruises
Government employees save 5% at MSC Cruises on Interior and Ocean View staterooms, 10% on Balcony, Suite, and MSC Yacht Club (Deluxe Suites) staterooms, plus free stays for kids on select cruises.
Castle Resorts
Castle Resorts offers discounted rates for government employees on official business, plus a 15% discount on leisure travel when you use code: GOV at checkout.
MoMA
Employees of some federal and state government agencies can get one free ticket to the MoMA with a valid government ID.
As an employee of the government, you're one of the critical motors that keeps this country running smoothly and efficiently. Take advantage of these great discounts, and do a little research in your neighborhood to see if you can uncover some secret deals in your own backyard.
If you'd like to learn about more ways to access government benefits, save on everyday items, and get basic financial tips for today's economy, check out some more articles on the Dealspotr blog — it's updated regularly! And, be sure to click on the Dealspotr homepage to find thousands of verified discounts on everyday items.
Get each week's best deals from Dealspotr in your inbox
This guide was published on June 14, 2018
, and last modified on June 14, 2018
.
Stores related to this article:
Hertz
,
Hilton
,
Wyndham Hotel
,
Amtrak
,
Avis
,
Thrifty
,
Lenovo
,
C Spire
,
Starwood Hotels & Resorts
,
AT&T
,
Samsung
,
Verizon
,
United Airlines
,
Caesars Entertainment
,
Geico
,
Aqua Aston
,
GovX
,
HP
,
Radisson Hotels
,
Budget
,
Sprint
,
Microsoft
,
National
,
Hyatt Hotels and Resorts
,
Choice Hotels
,
Enterprise Rent-A-Car
,
Alamo
,
JetBlue
,
Southwest
,
Dollar Rent A Car
,
ID.me Wallet
,
Marriott Hotels
,
American Airlines
,
Delta Air Lines
,
Apple
,
Dell
,
General Assembly
,
Best Western
,
MoMA Store