Complete Guide to Cutting the Cable Cord
About the Author

Dealspotr is the world's largest and most reliable database of promo codes and deals online. We're the leading shopping social network serving brands, influencers, and consumers.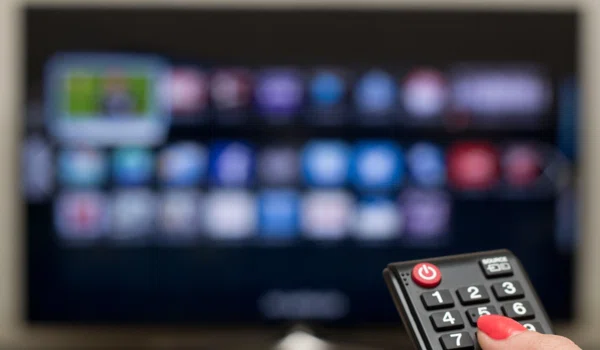 For decades, cable television was the best way to watch high-quality shows geared toward the specialized audience. The cable providers combined their packages with the broadband internet access and had their customers on the hook. However, they didn't factor in that the internet they provide will one day become their worst enemy.
With the most content available online, low costs of streaming services and a better access to the major networks, it's no wonder that cable subscribers are cutting the cord at a higher rate than ever before.
Therefore, if you are tired of spending well over $100 every month only to watch a handful of channels you actually care about, receiving terrible customer service and paying ridiculous hidden fees that come with a cable TV subscription, then it's time for a change – it's time to cut the cable!
This cord cutter reviews guide will explain to you in details how to watch TV without cable while offering amazing cable TV alternatives that can save you a lot of money.
What is Cord Cutting?
Cord cutting is a phrase that means canceling your TV subscription and having TV without cable. This trend became popular back in 2009, when over-the-air (OTA) broadcast signals switched from analog to digital. Soon people realized that there are Cable TV alternatives and they can watch their favorite shows in HD resolution using a television antenna instead of paying their monthly TV subscription to a cable provider.
Today, cord cutting trend is even more popular due to HD Antennas, DVRs and streaming services that offer access to Cable TV shows for significantly lower cost.
However, some people still believe in Cable providers as they are not properly informed. To be honest, there is not a single reason for you to still have a cable subscription.
So to be perfectly clear – cutting the cable cord doesn't mean subscribing to other streaming services that cost you nearly as much as your current cable subscription. Cord cutting means you'll only pay for what you want to watch without any contract.
Now that we are perfectly clear what cord cutting is, it's time to see what's like having a TV without cable and find best cable TV alternatives.
Step Number One – Internet
Once you decide to cut the cable, the first thing you will need is high-speed internet. Your future Internet-delivered TV requires a broadband connection that's copacetic with all streaming features. Simply put – you need a high-speed internet connection. And although most streaming video services will recommend downstream speeds of at least 5Mbs, that's simply not going to be enough.
5Mbs may be enough for one HD video stream, but you may experience buffering and loading delays, which can be quite a stressful situation. The last thing we all want is to wait for our favorite show, only to realize that every 5 minutes there is a delay.
Therefore, the first thing you need to do is test your internet speed at peak streaming hours (6-10 pm) to determine your actual internet speed. For streaming services such as Netflix, Hulu, Amazon Prime, VUDU and YouTube, we recommend at least 25Mbs.
Step Number Two – HD Antenna & DVR & Slingbox
Once your internet connection is fast enough, you need to do one more thing before canceling your cable subscription – you need to get an HD Antenna.
HD Antenna
The HD Antenna is the most important part of any cord cutting solution and gives you live TV, all four major networks (ABC, FOX, NBC and CBS), along with 10-15 other local channels in HD.
The best part – it's completely free, provides great picture quality and you won't lose TV if the internet goes out. It's by far the cheapest and one of the best cable TV alternatives.
There are two types of HD antennas: nonamplified and amplified. A nonamplified antenna is ideal for people living in urban areas as it picks up signals across a range of 20 miles. An amplified antenna, on the other hand, picks up signals over a range of 50 miles, which is what suburbanites and rural citizens need.
So all you have to do is purchase a good HD antenna (it costs less than $40), hook its device into the TV and put the antenna somewhere near the window. With that being said, going on the roof to place your antenna is a thing of the past.
However, if you decide only to rely on HD antenna, first visit TV Fool or AntennaWeb for a listing of the stations broadcasting near your house. You should be able to get local broadcasting stations and major TV networks (but it's safer for you to check it out).
OTA DVR
We also recommend getting over the air (OTA) DVR as it will enable you to skip through commercials, set the timer to record your favorite series, record a show while watching another and pause and record live TV. Best OTA DVR options include TabloTV, Tivo Bolt, Channel Master DVR+ and Simple.TV.
Slingbox
Once you got Antenna and OTA DVR, it's time to consider purchasing Slingbox. Slingbox is a device that once attached to the DVR, it enables you to control and view your DVR content from afar via a broadband internet connection. By using the Slingbox software on your laptop or SlingPlayer app on your iPad or mobile phone, you'll be able to watch live TV.
Features:
Access to all TV/DVR live channels, premium shows or recorded shows

Ability to record and view in 1080 HD

Built-in IR emitter and WiFi

Compatible with HDMI

No monthly fees
Simply put, Slingbox is a cable box that transmits signals to any mobile or computer device anywhere in the world and allows you to watch TV channels even when you are far away from home. It's a neat feature, so if this is something you would want, then you should buy Slingbox M2 (currently the best model). The great thing about the Slingbox is that there are no monthly fees (just one-time payment, which is around $100).
Step Number Three – Streaming Devices
If you want to take advantage of streaming services such as Hulu, Netflix, VUDU, HBO GO and Amazon Prime, you need a way to display them on your TV. In other words, you need a streaming device that connects to your TV and provides access to streaming services.
Setting up your TV for streaming is an inexpensive and simple process. There are several streaming devices you can choose from and in this cord cutter reviews guide, we'll list the three best options.
Roku 4 gives you access to virtually every major streaming service online. It has an amazing interface that enables you to quickly search for content from any provider by movie or series title, genre, or actor you are looking for. Its speed and ease of use, along with a comprehensive catalog of content, super handy remote and 4K Ultra HD support, makes Roku 4 one of the best streaming devices available today.
In October 2015, Apple presented the latest version of its Apple TV streaming box that came in two versions: 32 GB and 64 GB. A great feature of the latest Apple TV is its revamped touch-pad remote which operates similar to the iPhone but can be used as a gaming remote as well.
The new and improved system is faster and focused on gaming and integrating music, but lacks 4K Ultra HD support. Therefore, some people opt for alternatives such as Amazon Fire TV or Roku 4.
Ever since April 2014, ROKU and Apple TV got a huge competitor – Amazon has burst its way onto the scene as a speedy way to stream. The new Amazon Fire TV model offers voice-activated search, 4K Ultra HD streaming support and a wide selection of games that come with a dedicated controller. With all these features, Amazon Fire TV deserves its third spot on our list.
Please note that if you have a SMART TV, you may not need to get a streaming device. The newest TVs have apps that enable them to use streaming services like Netflix, Amazon Prime, VUDU and Hulu. Therefore, before purchasing a streaming device, check your TV's features and don't waste your money on something you don't need.
Step Number Four – Streaming Service
Now that you have all the hardware you'll need to watch TV without cable, it's time to choose the best streaming service that meets your needs. As we want to make this cord cutter reviews guide short, we'll just stick with the best and most popular cable TV alternatives, including Netflix, Amazon Prime, Hulu, HBO GO (Now) and VUDU.
Netflix
Netflix is the best-known streaming service that offers a wide range of TV and movie content, though you won't find new-run movies or current seasons of television shows. It costs $7.99/month for one stream at a time, but you can upgrade to HD with two streams at a time for $9.99/month, and Ultra HD (family plan) with four streams at a time for $11.99/month.
Netflix has an amazing selection of original content that you'll only find on this streaming service, including Orange Is the New Black, House of Cards, Chef's Table and Grace & Frankie.
You can watch Netflix on almost all streaming players (including Roku 4, Apple TV) and most smart TVs.
Amazon Prime
Apart from its free shipping, Amazon Prime offers many perks and a wide selection of streaming content. Similar to Netflix, they also offer original content, including Emmy award-winning Transparent. However, it's quite difficult to find what you are looking for in the huge selection of high-quality content. Simply put, Amazon is not the best at recommending content.
With Amazon Prime you can add premium channel subscription, like Starz ($8.99/month) and Showtime ($8.99/month). It's also important to note that you can watch Amazon Prime Video on most smart TVs and streaming devices except Apple TV. The streaming service costs $9/month.
Hulu
Hulu is best known for its selection of the current seasons of popular TV shows that are available soon after their original air date. It's owned by companies that run three major TV networks and therefore offers latest TV shows from NBC, Fox (plus the CW) and ABC. Hulu has also a wide range of content from many broadcast and cable networks.
Although it has its original shows, including Casual, The Path and 11.22.63, it simply can't compete with shows from Netflix and HBO GO. There are 3 versions (memberships) of Hulu:
Free – this version only lets you stream to your computer and offers only the most recent episodes of popular shows.
Hulu Plus ($7.99/month) – gives you access to more episodes (entire season) which you get sooner, and enables you to watch on your TV and mobile device.
Ad-free Hulu ($11.99/month) – offers everything as Hulu Plus, but it's ad-free, so you won't see commercials (which is not the case with Hulu Plus).
Just like Amazon Prime, you can add Showtime for $8.99/month

HBO GO (NOW)
HBO GO is a great streaming service that's only available to existing HBO subscribers with a cable plan. However, not all TV providers support HBO GO on all devices, so go to HBOGO.com/devices to find out which devices are supported by your TV provider.
It's important to note that you can only subscribe to HBO GO through a TV provider, while it is available on most streaming devices, including Roku and Apple TV.
Unlike HBO GO, HBO NOW offers its paid streaming service ($14.99/month) that does not require a cable or satellite TV subscription. Both options offer the same amazing content and unlimited access to all HBO shows – every episode of every season (Game of Thrones, Silicon Valley, Veep, Girls, etc.), hit movies, comedy special and breathtaking documentaries.
VUDU
Although some people will tell you to completely ignore VUDU as it can be expensive, the truth is that VUDU compliments all streaming services. Unlike Netflix, Amazon Prime, Hulu and HBO NOW, VUDU doesn't require a membership and it's more of on-demand service.
This means that you'll have to pay for each movie you want to watch and even pay more for better quality. Therefore, it's the perfect option for people who are subscribed to a particular streaming service that doesn't offer that one show they have to watch – you simply pay a flat fee and get your favorite show in a second. And as VUDU doesn't have a monthly fee, if you don't use it, you won't get charged.
PlayStation Vue
Sony's PlayStation Vue package enables you to watch a number of cable and network channels live while having a selection of on-demand content. With PlayStation Vue you get DVR functionality and you only have to add your favorite shows to "my shows selection" and all episodes will automatically be saved for you.
PlayStation Vue is the best way to get sports without cable. It has a broad selection of regional sports networks and ESPN channels. There are three packages:
The basic package ($29.99/month) includes NBCSN, ESPN and ESPN 2
Core package ($34.99/month) adds NBC GOLF, Fox Sports, ESPN U and ESPN News
The Elite package ($44.99/month) adds more Fox Sports channels, Big Ten Network, beIn Sports and ESPN Deportes.
PlayStation Vue has also an option to add Fox Soccer Plus separately, but it will cost an additional $14.99/month.
Takeaway Notes
Hopefully, this cord cutter reviews guide has convinced you to stop using cable subscription and start watching TV without cable. There are some amazing cable TV alternatives that will not only save your money but also give you exactly what you want.
Before canceling your subscription, make sure you have high-speed internet (25mbs) and HD antenna – that's all you need to watch most local networks and all four major networks (ABC, FOX, NBC and CBS).
Depending on your requirements, you can purchase OTA DVR, Slingbox, streaming devices such as Roku 4 and Apple TV and streaming services, including Netflix, Amazon Prime, Hulu and VUDU. If you are a sports enthusiast, PlayStation Vue is the best option to watch many sports channels.
Get each week's best deals from Dealspotr in your inbox
This guide was published on November 10, 2016
, and last modified on November 10, 2016
.