25 Gyms & Fitness Centers Offering Month-long, 7-Day, and Day Pass Free Trials
About the Author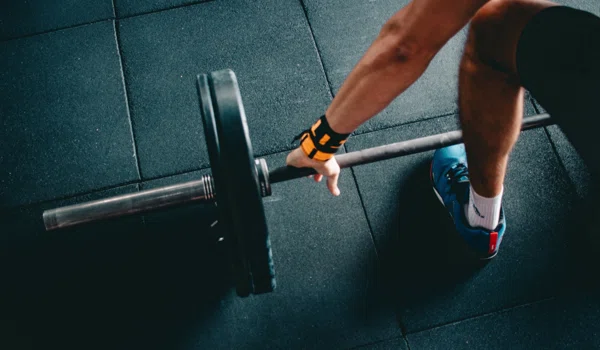 There's never a wrong time to join a gym. But while shopping around, we all want to take advantage of the free trials and test memberships that a gym provides.
With this in mind, we've investigated a few free pass/trial deals being offered currently. So, whenever you're ready to get in shape, you can check these out for starters.
Be sure to do thorough homework on membership rates and what's included with each prior to committing to any gym, and keep in mind that if you have time to call around to your favorite spots first, you may wind up with the best deal on a free trial in order for them to get you in the door.
And while some gyms do seem to want to make it difficult to get that free trial or great price on memberships, others are ready to hook you up today with great offers. Let's take a look at 25 of our favorite finds.
Month-long free trials
Hip Shake Fitness
Do you love to dance, and also love to avoid the gym by working out at home? Using a promo code offered on their Twitter account, you can sign up for a free 45-day free trial of hip-shaking dance workouts with Hip Shake Fitness.
All types of dance workouts are available from the Flirty Hip Hop routine to L.A. Latin vibes, a Bollywood ab workout, the Tone and Twerk, and the Belly Dance Trance. Learn all the moves from the comfort of your own living room for very affordable rates - check out some samples here.
Memberships are regularly $18/month.
Pro Tip: Their main site also offers a 30-day free trial for when the 45-day trial offer expires).
Snap Fitness
With over 2,000 locations nationwide (and at least 1,500 of those with 24/7 member access), Snap Fitness currently offers a 30-day fit pass for $8.95 to get you started if you sign up online.
I called one of their locations for details, and they explained they offer all the expected gym features during this pass including 24/7 key-card access for use of the general facility and equipment like free weights, cardio, private showers, etc. - with extras like group classes and personal trainers for an additional fee.
If you decide to sign up for a full membership later, Snap Fitness conveniently allows the use of any of its facilities nationally whether you're staying home, traveling, working, or moving.
Pro Tip: get the details on fit pass cancellation requirements from the manager up front - you may need to cancel in writing at the club once you've completed your 30 days, among other potential requirements.
7-day free trials
Anytime Fitness
Anytime Fitness, open 24 hours, currently offers a free 7-day pass online. When you're ready, you can enter your city or zip code in the field, find your nearest location, and sign up here.
Another option offered when I called in was a single day pass for $8. Memberships available in most cities include the unlimited use of most equipment and weights, yoga, Zumba, and body conditioning classes, personal trainers, tanning, 24-hour security, as well as many other benefits listed here.
Pro Tip: If you're a non-resident just passing through a town, you might be able to secure a week-long pass for $20.
Genesis Health Club
With locations in Colorado, Kansas, Oklahoma, Nebraska, and Missouri, Genesis Health Club offers a 7-day free pass to try out their facilities.
Numerous group classes are available at Genesis, as well as personal training, youth programs, tanning, corporate wellness programs, and all skill levels of tennis lessons.
Memberships include use of all equipment, unlimited gym access, group classes, weight training, cardio studios, basketball, volleyball, racquetball, use of the lap pool, therapy pool, and whirlpool, sauna, steam room, tennis courts, spa services, and indoor running tracks.
Beyond the free trial, enrollment prices vary and details can be requested here.
Pro Tip: You can also secure a free personal training session - just ask your location for details.
Workout Anytime
With over 100 locations available in several states, Workout Anytime offers a free 7-day pass for local residents 18 or older with valid I.D.
Offering state-of-the-art equipment, 24/7 access, personal trainers, suspension training, hydro massage, tanning, and convenient parking, Workout Anytime has your fitness needs covered.
Memberships start as low as $10 enrollment with $10 monthly payments in participating locations. For more information, contact them here.
Pro Tip: Workout Anytime hosts both SilverSneakers® and Silver&Fit® Healthy Aging programs for seniors in all our locations nation-wide.
EOS Fitness
Residents of California, Nevada, and Arizona can get this 7-day free pass when signing up for EOS Fitness.
The complimentary 7-day membership begins when you bring your printed email reply into your nearest EOS location along with your local I.D. Group classes offered include jiu-jitsu, kickboxing, pilates, and yoga, while personal trainers provide free consultations on a variety of subjects.
Membership fees vary after your trial ends, but you can sign on for the basics with $1 to start, $25 per month, and a $40 annual fee.
Pro Tip: The 7-day membership is valid for 30 days after you sign up.
XSport Fitness
With locations throughout Chicagoland, Virginia, and New York, XSport offers a stellar 7-day free pass which includes a free personal training session, group fitness classes, group interval training, and hydromassage.
Varying by location, XSport provides everything from rock climbing walls and whirlpools to supervised child play areas and full service on-site spa/salons. Regular memberships range broadly with potential discounts available. Contact them for details here.
Pro Tip: Your free trial also includes tanning!
Gold's Gym
Founded in 1965, Gold's Gym has top of the line features for all your health and fitness needs.
Available in most states of the U.S., Gold's day fee is $20 according to 2 locales I contacted, but other locations may qualify for a free pass if you sign up online. Once you get your confirmation Free Pass in your email, just print it out and bring it with your valid I.D. to your nearest Gold's to begin your free 7-day trial.
And although the full year memberships are a bit pricier than others, you'll find what you need at Gold's - everything from Vinyasa Flow Yoga to personal training and group cycle classes are available!
Pro Tip: Make sure you fully discuss your options on membership prices - you might get lower than the standard monthly rate if you explain you don't want a contract or you can't afford more than $25/month - some folks may even get as low as $20 per month - but keep in mind there is a likely annual fee of at least $50 as well.
Curves
Curves offers 30-minute full body workouts using assorted machines with additional weight loss and meal planning options.
One location I called, for example, offered me a free week-long pass to check out the gym, while another offered a free workout or the option to pay $5 daily instead of a membership. A third locale described to me their free personalized consultation to discuss their program and explain classes offered, but I'm not sure what deals may have been available as I wasn't ready to make an appointment just yet.
Currently, the Curves website offers a start-up of $30 plus first month's fees through 4/30/2018. Sorry, fellas - Curves is for women only at this time.
Pro Tip: Curves locations are independently owned, so some may offer different deals than others.
5-day free trials
LA Fitness
Most LA Fitness locations honor a 5-day free workout pass which you can access here.
Amenities include group classes, a heated indoor swimming pool, racquetball, personal trainers, indoor cycling, whirlpool, sauna, and an on-site juice bar serving fresh juices and coffee.
Pro Tip: Check out your location in person or by phone before committing - one location I contacted by phone offered me a month-to-month individual membership, waiving the enrollment fee entirely, with monthly fees of between $30-34 and no penalty fee for cancellation.
3-day free trials
24 Hour Fitness
Another convenient 24-hour option, 24 Hour Fitness, is currently offering a handy free 3-day gym pass for which you can sign up here.
With over 400 locations throughout several states, this gym offers a variety of memberships to suit different workout needs including 24-hour access to general facilities, certified personal trainers, online nutritional guidance, whirlpools, steam rooms, saunas, racquetball, basketball, volleyball, heated lap pools, and group classes.
Pro Tip: Don't hit that last sign-up button on the free pass until you're ready to start, though - it activates and sends your pass confirmation to your email and starts the countdown of your 3 days immediately.
Charter Fitness
If you're located in Indiana, Illinois, or Wisconsin, you may be able to take advantage of Charter Fitness' free trial membership.
Once you've completed the necessary online registration and received your confirmation email, you can get your trial membership activated by bringing your I.D. to the club manager at your nearest location.
Although the pass does not state specifically how long it lasts, the location I contacted stated it was usually a 3-day trial. Additionally, if you like it and want a full membership, they informed me you can sign up for as low as $20 per month with $20 down.
Pro Tip: This gym also charges a $39 annual fee in August, so beware of that when signing up.
Body Renew
With a program designed around each specific member, Body Renew advertises a, "weight loss and fitness solution that is driven by results-based programming for the individual."
Combining metabolism training with cardio/movement and personalized instruction, this cutting edge, comprehensive crew leaves nothing out of their evaluation.
Try a free 3-day pass here or a free "jump start" session here. Several types of memberships are available if you decide you wish to stay; get more info here.
Pro Tip: This gym has come out with a fitness eBook as well, to keep you on track.
Day pass free trials
Lifetime Fitness
Many Lifetime Fitness locations offer a free 1-day pass with registration online.
There's a complimentary hour-long on-boarding session available for newbies, which includes a meeting with a trainer and personalized plan for any weight loss desired as well as nutritional guidance and exercise advice.
The day pass offers use of all equipment and/or attendance to yoga, cardio, kick-boxing, pilates, cycling, or other fitness classes as well as enjoyment of the lap pool (some locations have slides on the outdoor pool during summer months, too).
There's also a juice bar/cafe on-site which offers breakfast, lunch, and dinner, to-go meals, smoothies, protein bars, and other healthy snacks. Their price? $72 for an individual membership. You can find a location near you if you do a quick search here.
Pro Tip: At many Lifetime Fitness locations, you have the option to earn "LT bucks" or other promotional extras, which can be spent on-site in various ways, such as trying out a personal trainer.
Planet Fitness
As each of the Planet Fitness locations is individually owned, some may offer trials or deals others don't.
When I called one locale, I was given the option to watch the mail for flyers offering free or reduced day passes, or pay $20 for a day in the gym. Otherwise, I could put $49 down and pay $10 per month for a classic membership. Another location offered more information and explained the 3 main membership options:
A classic membership where you pay $49 down and $10 per month with a buyout fee of $58 if cancellation occurs before the end of a year's time
An alternate membership where you pay $59 down and $22 per month with no buyout fee - you can cancel anytime
The PF Black Card membership where you pay $1 to join and $22 per month with a $39 annual fee and $58 buyout fee for cancellation prior to a full year. This offer includes use of equipment, free hydromassage, once daily free tanning, and unlimited guest passes for a workout partner.
A third Planet Fitness location I called offered me a 4th option which was $29 down with the $10 monthly payments and $39 annual fee.
Pro Tip: The PF Black Card membership also gets you 20% off Reebok products online or at the outlet stores and 50% off water and Gatorade.
Youfit Health Club
Fit Floridians can take advantage of Youfit Health Club's free 1-day pass by registering online here.
With locations throughout the Sunshine State, you can choose from cycle, cardio, and weight training as well as a range of group classes depending upon the spot nearest you.
Regular memberships start at $10 month-to-month with small deposit down.
Pro Tip: Child care is available throughout the day as well as an introductory free fitness assessment with a certified YouCoach to develop your optimal workout plan.
Baileys Health Club
Baileys Health Club, also primarily offering Florida locations as well as one in Georgia, allows interested customers a single complimentary day pass for any of its participating gyms.
Different amenities are offered at different Baileys locales, however, so they've created a handy chart for guests to see which one best suits their needs at a glance.
From group classes to cardio, strength training, tanning, massage therapy, indoor cycling, and more, everyone is sure to find something they like at Baileys.
Basic memberships are available with $99 down and $20 monthly with an annual fee of $39.
Pro Tip: Monthly specials on nutritional supplements are also offered through the end of each advertised month at Baileys.
City-specific free trials
Texas Family Fitness
Texans can enjoy a 30-day free trial at any of Texas Family Fitness' nine Longhorn State locations. These spacious facilities include a free weight center, art fitness center, numerous group classes like Zumba and turbo kick, a cardio center, an ab room, and child care to boot!
Regular memberships can start as low as $19 enrollment fee with $20 per month fees and a $40 annual fee. Check within for deals your family can use!
Pro Tip: This chain also offers a free fitness app with each membership to track your progress and keep you on track with your goals.
City Fitness Philly
Philadelphia natives can get their sweat on at any City Fitness Philly location free for 7 days. Enjoy full use of the steam room and sauna, group classes of several types including barre and cycling, and versatile strength training equipment free of charge.
If you're still curious, you can also try a 5-class pass, a single free WE/FIT class, or a free week of Thrive personal training.
Pro Tip: Follow City Fitness Philly on Facebook for updates and contact information for further details.
West Hills
Michiganders in the Kalamazoo area can try the lovely West Hills Athletic Club on a free 7-day pass.
Offering numerous tennis programs and 10 indoor courts, group classes, personal trainers, 65+ pieces of cardio equipment, free weights, and an indoor track, West Hills provides something for all fitness levels. Contact them for details and rates on regular memberships here.
Workout Club
You may qualify for either a 7 or 14-day trial membership or other special membership deals if you're near one of the Workout Club's New Hampshire locations. Contact them here to find out.
There are group fitness classes, free weights, tanning, swimming pools, massage therapy, and steam rooms depending upon your chosen location, as well as a juice bar and kids' camps.
Pro Tip: This one has a rock wall, too.
National Institute for Fitness and Sports
Indianapolis residents can get a free 7-day pass at the National Institute for Fitness and Sport (NIFS), located on the IUPUI campus.
This spot has over 70 group fitness classes weekly, free personal fitness assessments, a free nursery/kids room, annual body composition testing, a steam room with whirlpool, and access to the Natatorium lap pools. Contact them for details on regular membership fees after your free pass ends!
Pro Tip: NIFS also offers a mini marathon & 5K training program.
YMCA Twin Cities
Get a free 5-day pass to try out any YMCA location in the Greater Metro Twin Cities region.
Go for a swim, take a group class, run on the track, or work out on the equipment while you're there, and then be sure to check out the regular and nationwide membership rates, starting as low as $69 per month with no annual fees. There's even free childcare offered at most locations for parents who need to get a workout in.
Pro Tip: To check if your local YMCA offers free trial deals, search here for your nearest location.
Universal Athletic Club
If you live in Lancaster County, PA, you're in for a treat! Universal Athletic Club has everything you've ever dreamed about in a health club, and their free trial membership lasts 3 full days.
Offering a 3-story "Kidnazium" for playtime while the parents workout, as well as a numerous group classes including martial arts, a full aquatic center featuring four swimming pools, and an on-site salon and spa, this spot is fun for the whole family!
Regular memberships begin as low as $18 per week.
Pro Tip: Discounts are available for seniors, veterans (50% off for vets!), and others.
Catalyst
With six Western New York locations, Catalyst Fitness Centers offer a free day pass for interested guests.
Group classes and personal training are available at all locales, and membership plans start as low as $9.99 monthly with $69 down and an annual fee of $39. Give them a call today here for more information.
Get Fit
Of course, this is by far not an exhaustive list of the possibilities you could find for free gym trials, but it should get you started! Let us know if you find something better and what your own gym is offering this spring, and be sure to come back and join us on our next bargain hunting adventure!
Get each week's best deals from Dealspotr in your inbox
This guide was published on March 14, 2018
, and last modified on March 14, 2018
.