20 Health and Wellness Micro-Influencers to Keep You (And Your Social Feed) Balanced
Written by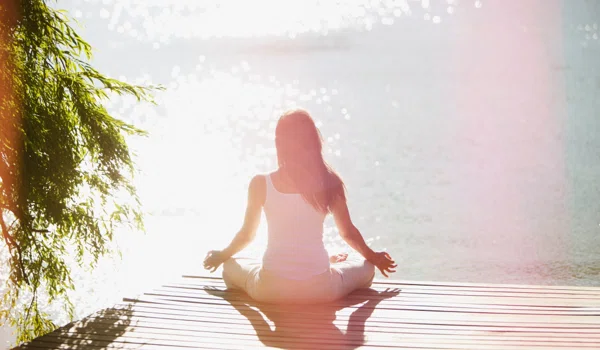 With the surge in Google search trends for Ketogenic diets, green juices, and top heart rate workouts, it is clear that health and wellness only continues to become more popular.
With an over-saturation of information on the internet about fad diets and misinformation, it can sometimes be hard to find diet and exercise tips that feel personal and relatable.
Don't worry, though. We put together this group of kick-butt health and wellness micro-influencers that are taking diet and exercise fads and making them personal. These are real people who've done the research, and some are even certified in their field or registered medical professionals. Read on!
Ann Musico: Wellness Universe
Wellness Universe is a site where people can learn how to be intellectually, spiritually, emotionally, and physically well.
Ann Musico is a certified holistic health coach and author who wants to teach women how to live a life with wholeness. She believes in "practical" information when it comes to learning how to live your best life.
You'll get tips from eating healthy around the holidays to space clearing. This website gets in depth, so get ready to learn things you've never known before!
Website | Facebook | Twitter | Pinterest | Google+ | Instagram | Youtube
Amanda Brooks: Run to the Finish
Read up on tons of health and wellness tips that Amanda Brooks brings to the table. Her running-based wellness routine is impressive and will surely motivate you into getting those work-out shoes on.
Brooks has her biggest following on Pinterest where she shares recipes and step-by-step instructions on exercise techniques. She believes good cardio is beneficial to one's overall health and wellness.
Her biggest exercise go-to is running so if you're a runner or have an interest in running, Run to the Finish is a perfect place to start.
Website | Instagram | Facebook | Twitter | Pinterest | Youtube | Bloglovin | Google+
Anya Kassoff & Masha Davydova: Golubka Kitchen
These nutrition-based bloggers and authors are on a mission to spread the idea that healthy food can be delicious.
Golubka Kitchen is run by a mother and daughter originally from Russia. They live 1,000 miles apart but keep in touch by exchanging healthy recipes. Their recipes are usually plant-based.
Together they've written two books: The Vibrant Table and Simply Vibrant.
Website | Instagram | Facebook | Twitter | Pinterest | Youtube | Bloglovin | Google+
Jordan Younger: The Balanced Blonde
Jordan Younger is all about health and wellness. On her Instagram, she writes she's "obsessed with wellness + high vibes & writing it all down." It's great for us seeing as we get the benefit of having a peek into her life, because she's so determined to document her health journey.
When she's not blogging, Younger teaches yoga. She's also the creator of a podcast called Soul on Fire which features inspirational conversations about people maintaining a healthy lifestyle.
With a heavy dash of spirituality, Younger has found inner peace and balance which she believes is available for everyone.
Website | Instagram | Facebook | Twitter | Pinterest | Youtube | Google+ | Snapchat
Alexis Kornblum: Lexi's Clean Kitchen
Lexi's Clean Kitchen is a healthy food focused blog with recipes, clean beauty products, and non-toxic home products. It goes way beyond food. Kornblum features articles about non-toxic mattresses, using natural ingredient makeup products, and more.
This micro-influencer will help you find your cleanest life by eliminating chemicals from your daily products and making sure you're eating the most nutritionally beneficial foods.
Kornblum has been featured in Glamour, Self Magazine, Women's Health, and Cosmopolitan.
Website | Instagram | Facebook | Twitter | Pinterest | Youtube | Google+
Amy Crawford: The Holistic Ingredient
Positivity is a strong tool to use on your path to health and wellness. It's hard to be positive all the time, but Amy Crawford's optimism is contagious.
Though her brand consists of great recipes, essential oils, and all things useful for a great well being, she's also a CTC mindset therapist, so she often discusses personal self-awareness and posts thought-provoking introspective quotes.
Crawford is an amazing micro-influencer for those who strive to be well in their mind, body, and spirit.
Website | Instagram | Facebook | Twitter | Pinterest | Youtube | Google+
Patrick Holford
With a growing following, Patrick Holford is a health and nutrition expert who offers information about men's health and how to live a healthy, happy life.
Holford wants you to feel "better, younger, and energized." He believes in order to do this, one must subscribe to a diet that consists of a "low GL" content. A low GL or "glycemic load" is vital to a healthy diet, because food with a higher GL can affect your blood sugar levels negatively.
This influencer goes in depth into living well with tangibles advice on how to do it.
Website | Instagram | Facebook | Twitter | Youtube | Google+
Becca Shern, MPH, RDN: Minimal Wellness
Minimalism is on the rise for an increasingly large amount of people. Over the last few years, more research and reading about different cultures has taught the Western world that living with minimal items is beneficial to a person's all-around well-being.
Becca Shern of Minimal Wellness has discovered that living simply is the way to be. Even her blog is designed minimally!
The aim of minimalism is to invoke positive changes in one's mental health. This is why topics like anxiety and even "meltdowns" are talked about on Shern's blog. She's open about her own ups and downs with life and how she's navigating her experience in the world.
Website | Instagram | Facebook | Twitter | Pinterest | Youtube
Gina Harney: Fitnessista
Harney is a group fitness instructor as well as a personal trainer. She's a mother herself, so she teaches fellow moms how to make quick meals and do fast workouts. Motherhood is time-consuming, so her blog has an emphasis on the ability to be time efficient.
Harney dedicated a whole section of her website to postpartum fitness, which is great because there are specificities to "bouncing back" and staying healthy after having a baby that aren't known to many women.
This influencer will keep you moving and give you a glimpse into the new trends in the fitness world.
Website | Instagram | Facebook | Twitter | Pinterest | Youtube | Snapchat
Blair Staky: The Fox & She
The Fox & She is a general lifestyle blog run by Blair Staky. Find tips and tricks on wellness, motherhood, as well as style and beauty.
New mothers are so focused on their babies that putting effort into their own health and wellness seems impossible. Staky provides articles that help with tips on making life easier while taking care of a baby, comfortable nursing bras, and the subject of maternity leave while you're self-employed.
Website | Instagram | Facebook | Twitter | Pinterest | Google+ | Linkedin
Emily Bartlett: Holistic Squid
Emily Bartlett is an acupuncturist who has a following focused on the holistic approach to wellness. She believes in "real" food and has plenty of yummy recipes to try out on her website.
Bartlett is very into keeping an open-mind and learning new things. She shares new insights on her website, hoping to bring helpful information and advice to others who seek holistic health. Originally from Pennsylvania, she is currently based in Southern California.
Website | Instagram | Facebook | Twitter | Pinterest
Nicole Perry: Pumps & Iron
Nicole Perry runs Pumps & Iron in Boston where she's a certified personal trainer. She writes about her fitness adventures on her blog and teaches her clients and followers that moderation is key.
She gives detailed descriptions of what she eats in a day so you can follow along and try out the type of diet she practices.
Along with maintaining a healthy diet, she also talks about beauty and books.
Website | Instagram | Facebook | Twitter | Pinterest | Google+
Beverly Meyer
A Paleo Nutritionist and Natural Health Practitioner, Beverly Meyer is determined to help you live a healthy life. In her About Me section of her website/blog, she says, "My goal? To help you (and me) feel better!"
She knows there's more that goes into wellness than food, but it's a place she likes to start. She provides articles you can read to find out about changes you can make in your diet today.
Meyer also hosts a podcast that you can find on iTunes. It's so impressive because she does all this while running her very own clinic!
Website | Facebook | Twitter | Pinterest | Google+ | iTunes
Joy McCarthy: Joyous Health
As a certified holistic nutritionist, Joy McCarthy loves being involved in the wellness industry. Her website is full of tips like avoiding stress eating, preventing dry skin, at-your-desk yoga, and managing emotional eating.
McCarthy explores small ways that make big impacts on our lives and how we feel. Follow along and you'll get tips on living your best life and raising your kids with a holistic vision in mind.
Website | Facebook | Twitter | Pinterest | Google+ | Snapchat | Youtube
BGIO
BGIO (Black Girl in Om) is a wellness platform for women of color. The site states it is a place where women of color can breathe easy.
Through BGIO, you'll find featured nutrition coaches, wellness writers, social workers, psychotherapists, and more. It's become a valuable haven for wellness!
Website | Facebook | Twitter | Instagram | Podcast
Danielle LaPorte
One of the first things you'll read when you visit Danielle LaPorte's site is "Meditation is medicine. Full on."
LaPorte is a self-help health and wellness influencer who believes that meditation is "essential for your sanity and fulfillment." Inner peace is key to overcoming stresses in life and reaching your goals. LaPorte is in touch with that and wants to spread the word.
She's created a notebook called the Desire Map, which is a tool that will help people reach their goals in a real, structured way. Instead of just writing down what you want, you focus on hitting targets in your life in a way that's very focused.
Website | Facebook | Twitter | Pinterest | Google+ | Instagram | Youtube | Vimeo
Angie Alt and Mickey Trescott: Autoimmune Wellness
Angie Alt and Mickey Trescott created a blog for sufferers of autoimmune diseases to learn how to live a life full of wellness. Trescott was diagnosed with celiac and Hashimoto's disease and Alt was diagnosed with celiac disease, endometriosis, and lichen sclerosus.
During recovery, they realized there were few people writing about living well while dealing with autoimmune disease. Together, these two friends created a community where sufferers of autoimmune disease could come together and learn how to fight and treat their illnesses.
Website | Facebook | Twitter | Pinterest | Google+ | Instagram | Youtube
Jessica Sepel: JSHealth
Jessica Sepel has created a safe haven for people to regain their healthy relationship with food. She believes well being starts with a good connection to what you put in your body.
For example, one tip she gives is to put your phone and other technological devices away while you're eating. This way, you're not mindlessly eating, overeating, or taking for granted the meal that's in front of you. Without a device to distract you, you'll take in the colors and textures and tastes of what you're consuming.
Weight controlled her life in her teens, and she would punish and reward herself with food and constantly worry about gaining weight. This is obviously something many women can relate to. Sepel broke free of her bad relationship with food and now takes a "gentler approach to nutrition, health, and well being" and is here to tell you all about it.
Website | Facebook | Twitter | Pinterest | Google+ | Instagram | Youtube
Dani Faust: Ok, Dani
Dani Faust is a wellness coach who believes in "positive vibes." She has her B.S. in Health, a life-coaching certification from NYU, and is determined to help women live happy and healthier lives.
Faust has been featured on People, Good Housekeeping, Essence, Forbes, and more for her inspirational wellness platform.
She shares ways of living well from minimalism to finance to family issues like marriage and parenting.
Website | Facebook | Twitter | Pinterest | Google+ | Instagram | Youtube
Erin Bahadur : Erin's Inside Job
"Wellness comes from within" is Erin Bahadur's slogan. This is why she cleverly named her site "Erin's Inside Job." As a recovering addict, Erin talks about living well after drug and alcohol addiction. She created this blog to help her recover "emotionally, physically, and spiritually."
Through working on herself every day and learning to change her perceptions on life, she discovered her love of running and started taking true care of herself with self love.
Her wellness blog is an inspiration to many who've gone through similar struggles and is a helpful voice for people with similar stories.
Website | Facebook | Twitter | Pinterest | Google+ | Instagram | Youtube
Get Well Soon
Everyone on this list is so inspiring, no matter which health and wellness micro-influencer you decide to follow you've made a great choice. If these entrepreneurs, coaches, and dreamers can live well and happy, so can you!
Get each week's best deals from Dealspotr in your inbox
This guide was published on December 13, 2017
, and last modified on December 13, 2017
.