100+ Ways for Seniors & Baby Boomers to Save Money on Healthcare Costs
Written by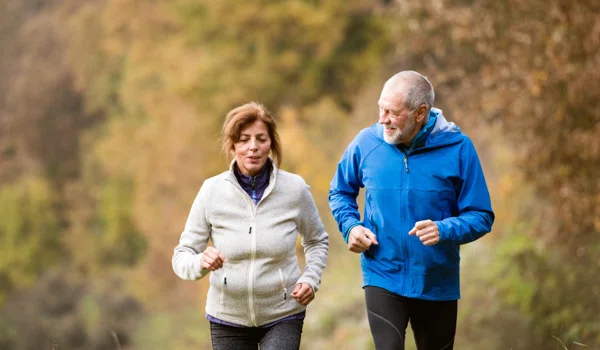 Introduction
The Baby Boomers are the largest generation in American history and it's estimated that by 2030 (when all Baby Boomers pass age 65), they will account for 20% of the population. As the Baby Boomers live longer than any previous American generation, they are more aware of the limitations of services that are meant to provide assistance to them as they age. Healthcare becomes more and more important as we age but it's not something you can always cut corners on. This guide will talk about some ways for aging Baby Boomers and seniors to best utilize their resources to not only live longer, healthier lives but to hopefully save some money along the way.
Money-Saving Medicare Tips for Seniors and Baby Boomers
Medicare provides health insurance for Americans aged 65 and older who've worked and paid into the system through the payroll tax. Medicare comes in multiple parts: Part A covers hospital and hospice services while Part B is for outpatient services. Part C acts as an alternative to other parts of Medicare and Part D covers self-administered (prescription) drugs.
Know Which Medicare is Right for You
Traditional Medicare includes Parts A (Hospital Insurance) and B (Medical Insurance) but there are many options for those who are eligible for Medicare to select the plan that works best for them financially.
If you or your spouse are is still employed and receive insurance from your employer, consider deferring your Part B enrollment. Medicare Part B covers doctors visits and other outpatient services and requires a monthly premium, something that is not necessary is you're still getting insurance from an employer.
Another option is to consider enrolling in Part C rather than Part A and B. Part C plans, called Medicare Advantage, usually have lower premiums though you may be limited in your choice of doctors and hospitals. If you're relatively healthy and want to save money on your monthly premium, Part C can be a good alternative.
Know Your Enrollment Periods for Medicare
But if you do choose to enroll in Parts A and B, remember to stay up to date on when enrollment periods are. If you qualify and aren't automatically enrolled in Part A, you can enroll at any time even after your Initial Enrollment Period ends. If you have to buy Part A and/or B, you can only sign up during the valid enrollment period. If you miss the enrollment period for Parts A and/or B, you can still sign up but you will pay a penalty every month for as long as you have Parts A and/or B. Know your enrollment period and sign up accordingly to avoid unnecessary penalties.
Programs That Help With Medicare Payments
In addition, there are programs to assist with meeting the cost of Medicare premiums and deductibles. The Qualified Medicare Beneficiary (QMB), Specified Low-Income Medicare Beneficiary (SLMB), and Qualifying Individual (QI) programs help individuals who are eligible for Medicare and meet certain income guidelines with Medicare premiums, deductibles, and copayments.
The QMB program provides payments for Medicare Part A and Part B monthly premiums as well as the co-insurance and deductible amounts for services under both Part A and B for individuals with a monthly income at or below the annual federal poverty level. On the other hand, the SLMB program and the QI program (an extension of SLMB) covers Medicare Part B monthly payments but allows a higher monthly income to qualify than the QMB program -- between 100 and 120% of the annual federal poverty level for the SLMB and 120 to 135% for the QI program. There are additional guidelines and conditions for these programs but it is also important to know that individual states have different, less strict requirements. Get more information about these programs and how to apply at Medicare.gov.
Ways to Save on Dental and Vision Care for Seniors
Though many seniors rely on Medicare for insurance, it doesn't include dental insurance and only provides vision care under certain circumstances. But there a few tips and tricks to get the healthcare services you need without a hefty price.
Dental
Many dental schools will offer discounted prices for services. Since dental students need to acquire on-the-job training and experience before becoming licensed these schools/clinics may offer free and/or low-cost services. This is a great option for routine dental exams/work since there are often longer wait times for appointments at these clinics. You may also end up spending more time in the dentist's chair since the work is being done by students. But don't to worry, the students are always supervised and have their work checked by a licensed dentist. To find a dental school, visit the American Student Dental Association.
Dental Lifeline Network is a national nonprofit organization that provides dental care for those who cannot afford it and have a permanent disability, those who are 65 and older, or those who are medically fragile. With a national network of 15,000 volunteer dentists and 3,700 volunteer laboratories, Dental Lifeline Network can be an important resource for those who may not have access to dental care otherwise.
Vision and Eye Care
EyeCare America is a public service program by the Foundation of the American Academy of Ophthalmology to raise awareness about eye disease and to provide access to medical eye care. EyeCare America includes 6,000 volunteer ophthalmologists and since 1985 has helped more than 1.8 million people. 90% of the care they provide is done with no out-of-pocket cost to the patient. There are some conditions to the program and they do not cover services such as eyeglass prescriptions or surgical procedures but are a valuable resource for those who might not have access to an ophthalmologist.
Self-Pay to Save Money on Healthcare Costs
If it is within your ability to do so, consider paying for your next medical procedure or service upfront or self-pay. Often hospitals offer discounted rates to those who pay with cash up front since it allows the hospital to bypass a large amount of administrative work and bureaucracy, especially that related to working with insurance companies. By being able to bypass a lot of paperwork and regulations, it can be significantly cheaper for you to self-pay to obtain tests and procedures. An example in the Los Angeles Times says that a CT scan of the abdomen at the Los Alamitos Medical Center is listed as costing $4,423. Blue Shield says its negotiated rate for the same procedure is $2,400. It seems like a great discount but when the Times called for the cash price, Los Alamitos Medical Center said it was $250. Though these prices and this article were in 2012, it seems that the number of doctors who operate cash-only is increasing. If it's within your means to do so, ask for the self-pay rate of your next medical procedure or test, you may be surprised to see that it is significantly discounted versus what you may even pay with insurance.
Savings on Drugstores and Prescription Drugs for Seniors
Beyond doctor's visits and medical procedures, many seniors take prescriptions medication and those can quickly add up.
Medicare Extra Help
One possibility to reduce your costs is another Medicare program called Extra Help. Medicare Part D is the part of Medicare that helps people pay for self-administered prescription medication and Extra Help is the low-income subsidy (LIS) of Part D: Those with limited income and resources get their Part D premiums and drug costs paid for. If you qualify for Extra Help and didn't enroll in during the enrollment period, enrolling through Extra Help means you won't pay the penalty you would normally be charged to enroll in Part D late. As of 2017, you qualify if your yearly income is less than $18,090 for an individual ($24,360 for a married couple) with up to $13,820 in resources ($27,600 for a married couple), to see more about the qualifications for Extra Help visit the Medicare page.
State Pharmaceutical Assistance Program
There are also other programs that help pay for prescription drugs. One such program is the State Pharmaceutical Assistance Program (SPAP). Since these programs are offered through individual states, each one may have different program and/or qualifications. The SPAP coordinates through Medicare Part D and if you don't qualify for Part D on your own, you might be able to sign up through your state's SPAP and get help to pay for Part D's costs.
Prescription Assistance Programs
Another method for potentially reducing your prescription drug costs is with Prescription Assistance Programs (PAPs) which are offered through pharmaceutical companies to provide free or low-cost prescription drugs to qualifying individuals. Since each pharmaceutical company has different procedures and qualifications, it's hard to generalize who can enroll but in general, PAPs are for people who have limited or no prescription drug coverage, demonstrate financial need, and are U.S. citizens or residents. The enrollment process differs for each company/drug but some places to start are the Partnership for Prescription Assistance, Needy Meds, and Rx Assist.
Prescriptions Drug Buying Tips & Tricks
Some other tips for reducing your prescription medication costs are to compare prices, shop around, and see who has the lowest prices. Also buy in bulk and buy generic: If you are taking a name brand drug, ask your doctor about switching to the generic version since the generic will usually cost less. When getting your prescription, consider buying larger quantities: If a one-month supply costs $4, a three-month supply may cost $10.
Many drugstores get away with marking up prices to increase profit, to combat this use resources like GoodRx which lets you compare prices from over 60,000 U.S. pharmacies to make sure you aren't overpaying. Walmart and Costco are known for not marking up their prescription drugs and even non-members can get drugs from Costco -- you may pay more than a member but often it may still be less than going to a conventional drugstore.
Prescription Savings Clubs
Another thing to consider is joining a prescription savings club. Often you will join for free or for a small fee that you make back in savings:
Prescription Drug Cards
One last tip for saving on your prescription drugs is to sign up for free discount prescription drug cards. Here are three we've found that are not only free but could save you some money on your prescriptions and even prescriptions for your pets.
Home Assistance Discounts and Programs for Seniors
If you need assistance at home because of limited mobility, there are resources that provide these services to you for free or at a discounted rate. One that is offered through Medicare and Medicaid is Programs of All-Inclusive Care for the Elderly or PACE. By working with providers within the community, you can get access to more services to help you stay at home and get the care you need. You can enroll in PACE if you have either Medicare or Medicaid, are 55 years or older, live in the service area of a PACE organization, need a nursing home-level of care, and are able to live safely in the community with help from PACE. In addition, PACE can provide other services like adult day primary care, dentistry, meals, physical therapy, and more. And if you qualify for PACE, you will also get your Medicare Part D-covered drugs through the PACE program.
Another option if you don't qualify for PACE but are still interested in a caregiver is a service like CareLinx. Rather than the fees and hassle of a caregiving agency, CareLinx is an efficient and cost effective solution to find handle home care. You can save as much as 50% by hiring a caregiver through CareLinx and the platform boasts over 200,000 caregivers who are all background checked and covered with $4 million in professional liability insurance.
Health and Fitness Tips for Seniors
The best type of healthcare is preventative and staying active and healthy is the best way to save money in the long run. Health can reflect in happiness and reduce your medical costs overall.
While health risks associated with smoking have gone down in recent years, health risks with obesity are increasing and Medicare spending is increasing accordingly; An obese person's medical costs are about 42% higher per year than a person of normal weight. A higher proportion of older adults are obese and overweight people have an increased risk of dying, impaired mobility, and are more likely to be admitted to a nursing home.
Exercise
It's recommended for adults at every age to do at least 2 ½ hours or 150 minutes of moderate-intensity physical activity each week. Spreading this across at least 3 days a week is a good plan, meaning about an hour of moderate activity each day. But moderate-intensity doesn't necessarily mean you'll be sprinting or lifting heavy weights, instead find an activity that not only suits your fitness level but your interests. Start out with walking or maybe a stationary bike for 15 minutes a day and build from there. Try and include activities you enjoy like gardening, shopping, or playing a sport. Once you've built up a level of fitness, try and include activities that improve your balance and reduce your risk of falling by doing strength-building activities (like lifting small weights) at least twice a week.
For eligible seniors, SilverSneakers is a great option to start being active without spending more money. A service offered through AARP, Medicare Part C, and other insurance providers, Silver Sneakers is a fitness program for adults 65+ that gives you unlimited free access to thousands of fitness locations and gyms across the country. To see if you qualify, visit the Silver Sneakers Eligibility Page. And always check with your doctor or healthcare provider before starting any intense lifestyle change or exercise program.
Eating Healthy For Less for Seniors
Being active is just one part of a healthy lifestyle and diet is another one. Maintaining a healthy weight and getting your necessary nutrients will keep your mind and body healthy.
Meals on Wheels allows seniors who might not have access to adequate nutrition to not only get a hot meal but get to interact with a friendly person. Since Meals on Wheels is run independently throughout the United States, there may be different eligibility requirements in your area. Meals on Wheels focuses on caring for individuals whose diminished mobility makes it hard to shop for food, prepare meals or socialize with others. Generally programs serve adults 60 and over. People who are mobile enough to join others for meals in a group setting where seniors congregate, like senior centers and cafes, are encouraged to do so; while others less mobile may qualify for home delivery. Payment is never required but you may be asked to contribute voluntarily toward the cost of a meal.
Healthy & Money-Saving Cooking Tips
If you're able to cook for yourself, here are some tips to not only save money but to prepare more convenient and nutritious meals.
Grocery Store Discounts for Seniors
Here are some grocery stores where you can start your healthy food journey using some of the tips we've mentioned:
Restaurant and Dining Discounts for Seniors
It's important to remember that these discounts may vary by location and won't be honored everywhere. And it's important to always ask if there's a discount; even if there isn't an official discount, many restaurants will be happy to offer you one.
Conclusion
If you're a member of AARP, the Association of Mature American Citizens (AMAC), or American Seniors Association (ASA), learn about what discounts you can receive on health care including dental and vision insurance through your organization.
With these tips, hopefully you'll not only save some money but also live a longer and healthier life. These tips are obviously not every single possible way to save on your healthcare costs, but these are good places to start.
Get each week's best deals from Dealspotr in your inbox
This guide was published on January 4, 2018
, and last modified on January 4, 2018
.