Dig In - These 20 Hotels Offer FREE Minibar and Mini Fridge Items
About the Author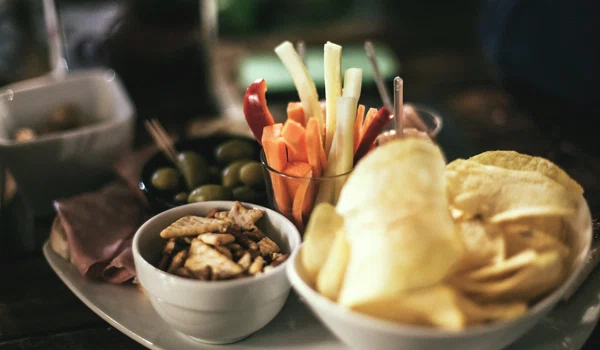 Who doesn't love free stuff? Since 1974, travelers have been enjoying the delightful surprises of opening up their hotel minibar and seeing what's available.
But what comes along with the tasty treats? Often, a hefty price tag.
The increasing price tag has resulted in fewer hotel guests who partake in the snacking, leading to reports that the hotel minibar is dying. Which is half-true - you'll see less and less items available in your minibar than you used to, and will most likely have to add an extra cost to your hotel bill if you open any item.
Either this, or you'll just open up to an empty fridge.
Are minibars dying?
Minibars and mini fridges used to be a staple of a hotel stay. Now you'll get charged somewhere over $5 on average for opening a can of Coke. This jacked up price is because of the many problems hotels face by keeping minibars stocked.
One of the major problems was that it added on extra work for hotel staff. Hotel workers have to clean the room, wash the sheets, and other tasks to get your room ready. Making sure the minibar is stocked added time and effort to the hotel employee's day. By charging guests money to use the items, there's less restocking that has to be done, because there are far less items missing when staff goes in to clean.
Additionally, TripAdvisor created a survey about hotel amenities and found that guests prioritized mini fridges very little when deciding on which hotel to stay at.
However, there are still places that honor the tradition of providing a well stocked mini fridge full of free snacks and drinks for their guests to enjoy. We did the research and we're ready to tell you which hotels offer free items in minibars or mini fridges. Let the fun begin!
Things you'll find in a minibar
Before we list the hotels with free minibar items, we need to know what we're in for.
Some hotels provide free soda, so you'll get an ice cold complimentary Diet Coke or Pepsi when you open your fridge. Others might provide free beer or wine, though that's becoming rare with the exception of very high end hotels and international stays. You might also see snacks offered from the minibar or in the hotel in general. These range from salty to sweet and are generally not considered full meals, but more of something to chew on while you're watching the free cable (at least, we hope you're getting free cable!).
In order to see free liquor in your hotel, you pretty much have to be out of the U.S. in most cases (don't worry, we'll mention international hotels as well).
From world class to down home, here is the complete list of hotels with free items in minibars or mini fridges.
The Ivy Hotel - Baltimore, Maryland
The first on our list is The Ivy Hotel. This Baltimore based hotel offers a free minibar that includes alcohol. You'll find Clipper City Brewing beer and snacks like chips, bread sticks, fancy Jacobsen salted caramels, and healthy hemp bars. This place is luxury!
Ocean House - Rhode Island
Ocean House is an upscale hotel that offers a free minibar. In the minibar you'll find Kettle One vodka, Woodford Reserve whiskey, and free beer. You'll also find unrefrigerated treats like popcorn and chocolate.
Andaz West Hollywood by Hyatt - Los Angeles, California
West Hollywood is one of the hottest places in California. The nightlife is unbeatable and the bars are always packed. If you're choosing a place to stay in the area, Andaz in West Hollywood is the place to be. This establishment knows how to treat their guests. The minibar is stocked every single day with soda, water, and juice and you'll also find snacky type options like name brand chips and sweet cookies.
Andaz Maui at Wailea Resort by Hyatt - Wailea, HI
Another Andaz location that offers a free minibar is Hawaii. We just had to include this second Andaz hotel since Hawaii is such a popular vacation destination (heads up, it won't be our last). In this hotel, expect to see Honest Aid, Virgil's Real Cola, fancy root beer, Maui Style chips, and Tazo tea packets.
Andaz Savannah by Hyatt - Savannah, Georgia
Our final Andaz hotel location is Andaz Savannah Get free bottled water, juice, and soda as well as sweet tea (you know, because it's the south). We love that Andaz themes their hotel depending on the location. You'll also get a bag of Miss Vickie's Southern Smokehouse BBQ chips!
Calistoga Ranch - Napa Valley
At the gorgeous Calistoga Ranch in Napa Valley, you'll not only get a mini fridge stocked with complimentary items, but you'll get free wine, too. The complimentary items include sparkling and still water, lemonade soda, and regular soda products like Coke, and an entire free bottle of wine. You'll also get free organic granola bars.
Auberge du Soleil - Rutherford, California
The fancy name should tell you that this place is definitely going to offer free stuff. Upon arrival of Auberge du Soleil, you'll find free wine, sparkling water, beer, and snacks including dried fruit and crackers. You'll feel treated here!
The Greenwich Hotel - New York
Robert De Niro owns this hotel and he must know about good hospitality because the rooms in this hotel offer a free jar of assorted chocolate like Butterfinger and Twix along with other snacks like Cape Cod potato chips or Tate's cookies. In the mini fridge chilling out are your usual juices and soda. Visit the Greenwich Hotel in New York and get upscale treatment!
The Inn of Five Graces - Santa Fe, New Mexico
If you'd like to travel to Santa Fe, New Mexico soon, check out The Inn of Five Graces. At this lovely travel destination, you'll find comfortable rooms with a stocked complimentary mini fridge. In this mini fridge, you'll find chips and salsa (perfect for the New Mexico theme), chocolates, and cookies. Soda and juice is included with the room, too.
The Dupont Circle - Washington, D.C.
Next up is The Dupont Circle in Washington, D.C. A free minibar is not in all the suites, but in the ones that do offer free items, you'll find soda like coke as well as Red Bull. You'll also get free wine, beer like Budweiser and Heineken, and hard alcohol like Belvedere. You get a little bit of everything at this place!
Post Ranch Inn - Big Sur, California
Perhaps one of the best complimentary minibars is the one found at Post Ranch Inn. They offer a selection of items that range from alcohol to snacks. You'll find soda products like coke as well as different types of beer. You'll also find wine and Kettle Chips.
Hotel Artemide - Rome, Italy
Visiting Italy is a luxury in it and of itself, but it should come with a free minibar! At the beautiful Hotel Artemide in the country's capital, you'll get mineral water, soda, and beer along with nuts, crackers, and wafers.
Hotel Berna - Milan
At this luxury hotel, you'll get a stocked minibar that has soda, juices, and snacks. Hotel Berna won't let you down when it comes to minibar fare.
Siam Kempinski Hotel - Bangkok, Thailand
The resort-like experience of the Siam Kempinski Hotel in Bangkok, Thailand includes a minibar that offers icy soda and beer.
TRYP by Wyndham - Antwerp, Belgium
It's only necessary to get free beer in Belgium! At TRYP, a hotel by Wyndham, you'll get a free minibar stocked with still and sparkling water, soft drinks, and two free beers every day. You're probably noticing a trend; hotels outside of the country are far more likely to offer free alcohol.
Hotel Preciados - Madrid, Spain
This wonderful travel destination hotel called Hotel Preciados is another hotel that stocks a full and complimentary mini fridge. Free drinks include orange juice, pineapple juice, coke, coke light, and Schweppes.
Hotel Desitges - Spain
Another Spain location, Hotel Desitges offers a free minibar full of water and soda.
Kerry Hotel Pudong - Shanghai, China
This next hotel offers a brewery on their property, so in each room they offer a free bottle of the brewery's beer. Kerry Hotel Pudong knows how to serve their guests. You'll also get complimentary peanuts and chips.
Ovolo Woolloomooloo Hotel - Sydney, Australia
We love the name, but we love the free minibar even more. Hotel Ovolo Woolloomooloo is an artsy hotel that's definitely hip. In your room, you'll find free craft beers, local wines, and a popcorn snack.
The Guesthouse Vienna - Vienna, Austria
We've hit the motherload on this one. If you stay at The Guesthouse Vienna in Vienna Austria, your room will come with four full bottles of wine. You'll get to try an assortment of local wine ranging in grape type. Now THAT is a mini fridge deal. Along with the wine, you get complimentary soft drinks.
Conclusion
Minibars and mini fridges may be on the out, but there are still hotels that make it apart of their accommodation checklist. Long live the minibar!
If you're reading this list, you're probably someone that appreciates perks and saving money. Check out Dealspotr to find coupons and promo codes on hotels in areas you want to stay at. If you can't get free minibar stuff, at least save on your stay!
Get each week's best deals from Dealspotr in your inbox
This guide was published on March 1, 2018
, and last modified on March 1, 2018
.