15 Tips, Resources, and Services for Homeschoolers to Earn College Credit Before Graduating
About the Author

Digital Marketing Manager here at Dealspotr! Email me with your questions: emily@dealspotr.com :)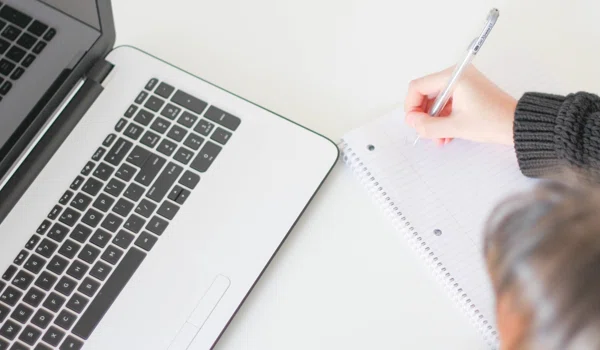 If you're already a homeschooler or you plan to homeschool your child, it's never too early to get a plan together. With homeschooling increasing in popularity, many high school students and their parents are looking into ways homeschoolers can earn college credit - and finding several options!
But there are a few important things to remember when looking into earning college credits while homeschooling.
Best practices for homeschoolers looking to earn college credit
Before you even think about enrolling in or starting a course for college credit, there are a few things you should do.
Talk to a college admissions officer
The first thing you should do is always have a conversation with an admissions rep to make sure the credits you're earning are transferable in the way you think they are. (If you can find it in writing somewhere, even better.)
Although many excellent schools are offering college credits for homeschoolers, it's wise to be wary of new colleges until you're absolutely sure they'll accept the hard work you're putting in. Check each school's policies carefully.
Find peers with homeschool to college experience
Unfortunately, there are lots of misconceptions and a great deal of misinformation circulated about homeschool requirements, so getting information straight from those who work directly within the admissions process is best.
Be sure to ask them: Will your homeschool transcript be accepted? Will your homeschool student need to take the SAT or ACT or can they simply take a placement test?
You'll probably have the best experience if you make an appointment with someone familiar with homeschooling at the college so they can walk you through the steps correctly.
Since a homeschool often qualifies as a private school according to state requirements, homeschoolers can usually do essentially whatever private school students can do - but check your state laws to be sure.
And if you're able to join a group (either online or in the real world) with other homeschool parents and students, you can network and get information on what has and has not worked for others.
Keep course withdrawals to a minimum
Encourage your student to think carefully before enrolling in courses, and be sure they only sign up for courses they truly wish to complete. Dropping classes, even before the late withdrawal dates start - can potentially pose a problem in the attempted credits/completed credits ratio when you go to apply for certain types of financial aid later.
With these practices in mind, it's time to dive into some ways for homeschoolers to earn college credit.
Ways for homeschoolers to earn college credit
Dual credit
Dual credit gives credit to both the high school and college transcript for completion of a course. This is beneficial in many cases because the student completes the requirement for both at once, freeing up college time for other required courses.
It also builds your student's confidence for college level coursework and adds to an impressive academic record while teaching essential time management and planning skills. Even if your student's future goals don't require a college degree, it can still be worthwhile to challenge themselves with courses on a dual enrollment track.
Online college courses
Today's homeschooled are lucky to live in a time where there are so many platforms available online to earn college credit.
While popular e-learning and MOOC platforms offer many free classes to the general public, there's usually an option to pay for the class and receive a grade - and some of these classes can even count towards college credit.
Some sites that offer online college credit courses or courses you can use to apply for college credit include:
Credit-by-exam
Yep - students can now earn college credits by simply taking exams. One way is through an option called the College Level Exam Program, or CLEP. This option is best for highly motivated students who work well independently as they cover a broad area of content usually covered throughout a full college course.
Most tests are comprised of around 100 multiple choice questions (on average) and take around an hour to complete. There are 33 single-subject exams and 5 general exams available (note: If all 5 general exams are passed, up to 30 college credits may be awarded), and for a fee, students may take CLEPs at local testing sites.
Over 2,900 accredited colleges accept CLEP test results as undergraduate credit.
Word to the Wise: Find out the costs well in advance. Keep in mind most CLEPs carry an exam fee - usually around $70 - 80 each - and local test centers may charge an additional fee for each exam they proctor as well.
Excelsior
New York State offers credit-by-exam through Excelsior, its adult education and distance learning college. Almost 50 exams are available in business, nursing, education, the arts, and sciences, and many outside colleges accept Excelsior credits as transferable. Costs vary depending on the subject, ranging from $95 to $330.
DSST Standardized Subject Tests
The DSST was once called the DANTES, which stood for Defense Activity for Non-traditional Educational Support. Now DSST stands for DANTES Subject Standardized Tests, and includes 38 exams in the areas of business, humanities, mathematics, the social sciences, and physical sciences.
There are no prerequisites required for the DSST, and colleges vary on how many credits they award for different scores, as well as which courses it applies toward.
You must wait 30 days between attempts at passing the DSST exam and each attempt costs $80. Interested students and their parents can get more information through the DSST Program Office by calling 877-471-9860.
Career centers
Some community college or county career centers offer courses for college credits to high school homeschoolers either for a fee or even free of charge. Or, in some cases, tuition is free but students/parents are responsible for textbooks and materials.
Others offer hands-on career training to dually enrolled homeschoolers in their chosen fields on a variety of college campuses or industry locations.
Shmoop
Shmoop is an online learning platform that offers a subscription-based model to online learning. Their College Plus plan gets you access to all of their 70 or so ACE CREDIT courses, which subscribers can take in exchange for college credit.
Shmoop is good for homeschoolers since it's self-paced, and as such can be done alongside regular schoolwork, so as not to interfere with the student's regular coursework.
Basically, students can take a course, learn, and then take a final exam on the subject. Their final grade is then converted to college credit, and can be transferred to over 2,000 colleges and universities (just make sure they accept ACE courses as credit).
Shmoop is just under $90/month, but you can find a promo code here for 10% off their College Plus subscription plan.
Early College
Some community colleges offer "Early College," which allows pre-college students to enroll in college courses for credit.
With an emphasis on STEM subjects, this option is intended for the most motivated of students to earn free college credits up to the completion of an entire Associate Degree by the time their high school diploma is obtained. Through many programs, students receive free tuition, textbooks, and even bus passes.
Online homeschool services
Online homeschool services offer homeschoolers the option of working on their schoolwork anywhere they like on their own time with only one morning per week required on campus.
Along with providing schooling for any elementary, middle, or high school grade, these services often allow students to take AP courses like a regular high school would. This gives them access to the AP exam at the end of the course, which they can then take for college credit.
Some of these nationwide online homeschool providers include:
Study.com
On Study.com, students work with a Study.com Success Coach to set goals and create a customized program of courses. This allows students to learn anywhere (with some coursework available even on their phones!) free of textbooks and lengthy homework assignments.
As courses are completed, Study.com will assist you with transferring your earned credits to the university you choose via their handy course transfer guide.
The Academic Portfolio
If your student does better on essays and research papers than on tests, The Academic Portfolio might work best for them.
By compiling a written academic portfolio, students can create a compelling project highlighting their accomplishments with applied knowledge (hands-on, work/skill training) and products like certificates, reports they've written, artwork, or other items which demonstrate their competency for certain subjects.
While not accepted by all colleges, some will accept them in lieu of or in combination with enrollment in a course showing how to create an academic portfolio.
For example, the University of Southern Maine details the requirements of their academic portfolios here, and Ohio University's distance learning program describes their requirements here, which includes enrollment in a Life and Career Experiences Analysis course.
Corporate Training Programs
New developments now allow students to gain college credit through corporate training courses.
Through the American Council on Education's Program on Non-Collegiate Sponsored Instruction, called the CREDIT program, corporate trainers allow their courses to be reviewed by college assessors to determine whether they are college level.
Books and materials pertaining to the training are reviewed as well. Upon completion of the assessment, if they course is deemed "college level," the assessor recommends how many college credits should be awarded for it.
Interested students/parents can get more information at the ACE's National Guide to College Credit for Workforce Training site here.
Special Distance Learning Assessment Colleges
Through certain distance learning colleges, homeschoolers can earn their undergraduate degrees almost entirely through credits gained via life and work experience.
There are two of these so far - Thomas Edison State College of New Jersey and Excelsior College of New York (previously mentioned) - and they are both regionally accredited.
It should be noted that while it is possible to achieve an entire undergrad degree this way, most students integrate at least some outside formal college coursework into their degrees.
Take the credit
There are a number of ways that homeschoolers can earn college credit - you just have to know where to look.
Get each week's best deals from Dealspotr in your inbox
This guide was published on April 11, 2018
, and last modified on April 11, 2018
.