How to Reach Out to Brands: A Guide for Influencers
Written by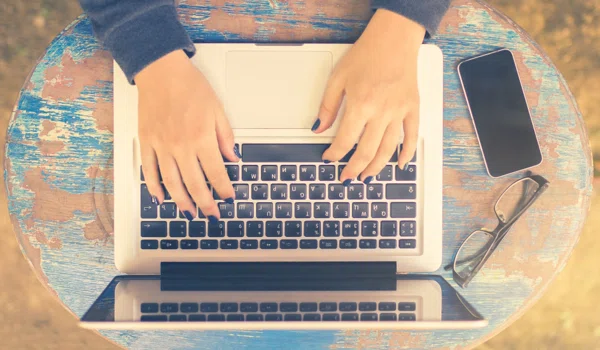 Big influencers have big problems. On a daily basis, they contend with inboxes flooded by brands seeking placement, receive truckloads of free products, and coordinate with agencies who work tirelessly to build partnerships on their behalf. While any smaller influencer would love to have these "problems," to truly build an audience and generate income, smaller influencers must pursue brands themselves.
Approaching brands can be daunting, but remember even today's largest influencers had 1,000 followers at some point. With the right preparation, planning, and outreach, you can also build strong and lasting brand partnerships.
Step 1: Prepare Your Media Kit
Before you begin contacting brands, ensure your profiles are performing well and that you have a great media kit to show off.
Develop great engagement stats
Before any discussion with brands, you must fully develop your audience and generate conversations and engagement with them. As a smaller influencer, companies find the most value in the engagements (i.e. likes, comments, shares) that happen on your posts. To boost engagement, just be personable. Don't use automated tweets or apps that respond to comments. Create thoughtful, useful content and have a real discussion with your followers about it. Listen to your audience, how do they feel about your content, what are they enjoying, how does it apply to their lives? The best way to create engagement is to be engaged. Also, be where the conversations are happening. You should be posting at least once per day on Facebook, three times on Instagram, and five or more on Twitter. A good engagement rate for accounts with less than 10,000 followers is approximately four percent. This means, on average, 4% of your followers would like, comment, or repost each of your posts.
Create your kit
A media kit is one of the most useful tools in an influencer's arsenal. As you begin talking to companies they will often ask for more information about you as well as insight into the performance of your blog and social media pages. The kit should be easily digestible so marketers can understand your personal brand and who follows you. Keep it under two pages and ensure it is well-designed to showcase you, your top performing posts, and stats. It should include:
An "About Me" section to highlight your background, personality, and interests.
Relevant content to show what you are capable of creating.
Information on your audience: who they are, female/male mix, age range, locations, and interests.
Social analytics: number of followers, monthly visitors, and engagement rates.
Services you offer and pricing for each.
Most of this data is easily accessible within the "Insights" or "Analytics" tabs of each network, as well as through Google Analytics or SimilarWeb. The Blog Maven has some great examples of media kits for reference. It's also important to keep it honest. Marketers will look at your pages to verify your claims, and falsifying statistics will get you blacklisted. (might be useful to point to some tools or resources for laying out their media kit).
Step 2: Find your target brands
Next, I'll show you how to use the products you already own as a tool to find brands to promote.
Identify products you already own and love, and make a list
Create two lists, one of products that you already use and love, and one of brands you would like to work with. Remember to include smaller companies, as they have a higher interest in working with less established influencers. Consider how these brands fit within your existing content. A key to properly sponsored products is blending them with your organic content so they don't obviously stand out as a paid placement. The ideal brands will mesh with your normal topics and allow you to continue delivering relevant content to your followers. Once completed, compare the two lists and find the products you already own and also want to promote. This is an excellent place to start, as you can easily show the brands that you are an excellent spokesperson for their products.
Use hashtags to discover brands who work with influencers
The FTC has recently begun enforcing disclosures for influencers, meaning that sponsored posts must be clearly marked as such. This is great news for influencers looking to connect with new brands. To remain legitimate, both brands and influencers are beginning to use specific hashtags to identify sponsored posts. By searching these branded hashtags, you can find brands that are actively employing influencer marketing and add them to your outreach lists.
Create your posts
It's finally time to post. Take the products you already own and create several posts about them. Show the product in use, add your thoughts, and tell your followers what it can do for them. Tag the brand in each of these posts so they can see the discussions you create. You should also record post impressions and engagements to use as evidence when you reach out.
If you want to work with a brand but don't already own any products, try posting similar items and record the analytics to show how your followers respond and that you can create relevant conversation.
Step 3: Reach Out
Find the right contact
Now that you've made yourself known, it's time to reach out. The key to successfully contacting a brand is utilizing the right channel. Look for methods that bring you directly to a person instead of a general contact form or email address. Many times, this can mean using Direct Messaging. On business pages, Facebook will indicate how responsive a brand is. If a company responds quickly, use the chat to find the best contact for influencer marketing. Direct Messaging a brand on Instagram can also be very effective.
If you are having trouble finding the right person, use LinkedIn to search for the company name and "Influencer Marketing" to show individuals who have worked with influencers at the company. If you reach out via LinkedIn, ensure you profile is complete and clearly displays your successes as an influencer.
Get in touch
When you find the right person, have a specific pitch but keep it short. Include an intro to yourself and the topics you cover, why you want to work with them, why it would be a great fit, and a call to action like, "would you like to discuss the posts I've thought of?" Finally, include your media kit as an attachment. Try to avoid immediately asking for payment and focus instead on the value that you can provide to the company.
For less experienced influencers, brands may only initially offer free product as payment in order to see what you are capable of. Take this as a challenge and really make those posts perform to build your content's worth.
Be persistent
No matter how good your presentation and outreach is, some brands will either not get back to you or say no. If a brand is unresponsive, continue to contact them once or twice a week, adjusting your message and method of outreach until you don't hear anything for a month or they finally reply. If they decline your services, don't take it to heart, set a date in a few months to check in and see if anything has changed. Most importantly, keep looking! 75 percent of marketers are using some sort of influencer marketing, and 48 percent want to increase their efforts this year, you're bound to connect with someone.
The Dealspotr Marketplace is an upcoming new platform that better connects influencers with merchants and shoppers. Are you a influencer? Join our team of influencers and lifestyle bloggers to find and work with brands.
If you would like more information on joining, or to how to become featured in one of our running blog series, please feel free to reach me at zack@zipfworks.com.
Get influencer marketing insights from Dealspotr in your inbox.
This guide was published on September 19, 2017
, and last modified on September 19, 2017
.