15 Free Tools to Research Your Family Tree
About the Author

Dealspotr is the world's largest and most reliable database of promo codes and deals online. We're the leading shopping social network serving brands, influencers, and consumers.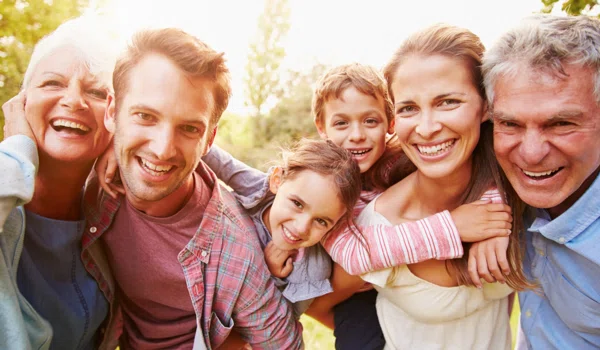 Anyone who's tried to dig into their family history online knows first-hand how time-consuming and frustrating this process can be. The do-it-yourself approach to finding your family tree for free may lead you down a series of blind alleys.
With that being said, we've decided to help you in your quest and share with you valuable information that will help you track your ancestors. And even though we will focus only on free tools, we simply have to mention the two giants in this industry that require a paid subscription.
Ancestry.com provides a searchable database for tracking down your ancestors. It is a self-service approach to digging into your family's past.  The website allows you to search their records for deaths, births, divorces, marriages and baptisms in the U.S., U.K., Canada and other countries. In addition, you will be able to search through government archives, military records and immigration records.
This is a paid service – but it doesn't have to be! You can take advantage of their free 14-day trial (which entails supplying credit card information) and simply cancel it before your free trial expires.
23andMe is another paid service that comes with many perks. They are a privately held personal genomics and biotechnology company that helps you explore your DNA and learn more about your ancestry. After providing a saliva sample (using a simple at-home kit) you can use their online tools to discover your distant ancestors and close family members. In addition, the provided saliva will help you identify your DNA code which makes us the way we are and influence our physiology, behavior, and appearance.
But enough with the paid services – let's get back to our favorite FREE tools that will help track your ancestors.
15 Free Tools to Research Your Family Tree
With more than 30 trillion pages included in Google's index of the web, they are and always will be our number one tool for research. However, with so many pages, it can be hard to find exactly what we are looking for.
Google offers an indispensable assortment of tools helping people filter and find web pages, historical newspapers and books, photographs, detailed maps, satellite imagery, and videos. It even gives us the ability to take a virtual tour of the streets our ancestors walked many years ago.
By knowing essential Google filtering techniques, you'll easily reduce the number of results obtained in the queries and increase the relevancy of the results.
How to start?
When trying to research your family tree for free, make sure to ask yourself the following questions:
Who am I looking for?
Where was he/she when a particular event occurred?
When did the event take place?
These three questions are basically the foundation of genealogy. If you manage to answer them correctly, you'll be able to track down your ancestors. Luckily for us, Google is designed to answer these questions and greatly increase the odds of learning more about our family tree. You just have to know how to ask.
When you want to research your family tree for free using Google, you should know that the keywords best-suited to help you find what you are looking for lie in answering the above-mentioned questions – who, where, and when.
Apart from that, you need to be specific in your search. So, for example, if you know your family came to the U.S. from Spain in 1907, then search for information about that exact group and time frame.
Google Search Essentials
Everyone should know that Google often ignores small and commonly occurring words like "at," "the," and "of," which are called "stop words." Instead, you should focus on three individual keywords – name, surname and place. If you want to tell Google that you need to see only the results that contain all three keywords, you should type "AND" in between each term. However, sometimes even this information won't be specific enough and you'll have to give Google something more to work with. The general rule is that the more common the name, the more keywords you'll have to give to Google to find relevant results.
If that doesn't give you specific information, then you need to modify the search filters and only search for genealogy pages. To do that, simply add a tilde character (~) in front of the keyword. The resulting pages will have the word "genealogy" or a synonym like ancestry, family tree, heritage, roots, etc.
To enhance the filtering to display relevant information you should always write the full name of your ancestor inside the quotation marks (i.e. "Mark Johnson"). This will tell Google to display only the results where Mark Johnson appears as a consecutive string of characters (also known as an exact phrase match).
In case you want to exclude something, simply add the "minus" symbol (-) before the word. So for example, if the results show a Mark Johnson from Italy, and you know that your ancestors did not come from Italy, then you should exclude all pages that contain the word "Italy" from your search. Then, Google won't display pages dealing with Mark Johnson from Italy.
Name variations can also be challenging, and it's not unusual to find a few variant spellings of your family surname. If this happens, you can use the "OR" operator between two common variations of the surname (i.e. Johnson OR Johnnson). The same technique applies when you are uncertain about the location. So if your parents have told you that your ancestors came from Miami but your research points to Chicago, then simply search for Miami OR Chicago.
Please note that OR must appear in UPPER CASE or else Google will treat it as a stop word and ignore it.
Give it a Try
Now that you have the knowledge, it's time to track down your ancestors. Start your search without filters and then gradually add one at a time until you get the desired results. No one can tell you exactly how to research your family tree for free, but you should use the combination of keywords, quotation marks, the tilde/minus symbols, and OR operator to refine your query and get more specific results.
An amazing service with more than 1,500 volunteers that are willing to provide free genealogy lookups in genealogical books or resources which they have access to or own.
Their service is only free with a membership card from the local library. It gives you access to Revolutionary War materials, US censuses, family and local history books, Freedman's Bank records, etc. You'll also find digital images of the federal censuses from 1790 to 1930.
This portal contains digitized U.S. newspapers from 1789 to 1924 that can help you find your family tree.
This website allows you to search bios of ordinary people posted by genealogists around the world. In addition, it contains links to the best online sources for biographical information that will help you expand the search and maybe even help you find your ancestors.
A great website containing family history records and high-quality images and indexes. Apart from transcribed censuses and other vital records, they have more than 1 billion digitized record images from 45+ countries.
Although unusual, this website is actually very helpful. It allows you to search through an enormous GPS-tagged database of tombstone images. You are also allowed to upload tombstone photos or add personal information which is linked to the tombstone image.
Another creepy website that contains millions of tombstone images. You can search by the cemetery or an individual name.
A free website that provides both education and resources for people researching African-American roots. We recommend reading their Beginner's Guide (which is located under the Records tab) and then search the surname, death, and marriage database. In addition, you can also visit AfriQuest and share items relating African-American history and genealogy.
The website commemorates the 1.7 million people who died in the WWI and WWII. Therefore, it contains places of commemoration and personal and service details.
This Canadian-based website contains more than 600,000 enlisted Canadians during the WWI (1914-1918). It also includes over 800,000 digital images of the Attestation papers. In addition, they have several genealogy databases such as 1871 Census of Ontario, the Canadian Census of 1851 and Immigration Records.
If your ancestors bought a land from the federal government after 1820, chances are that you'll be able to find them on this website. They have over 5 million land title records.
This website helps you identify the exact name of the county throughout the history. Most genealogical records are created by counties – the boundaries that might have changed over time. Knowing this valuable information can help you track down your ancestors.
It helps you locate websites dedicated to researching ethnic and religious groups, types of records and particular places.
The website contains millions of indexed and digitized records and one of the world's most extensive genealogy library catalogs.
Takeaway Notes
The exact way to research your family tree for free is unknown and differs from person to person. If you have money and don't want to waste time, then simply use Ancestry.com or 23andMe.
However, if you prefer free stuff, then apply the above-mentioned Google techniques and use free websites that we shared with you. Please note that we didn't mention all websites that offer ways to research your family tree for free.
If you have the time and motivation, you can also check the following websites:
Get each week's best deals from Dealspotr in your inbox
This guide was published on March 6, 2017
, and last modified on March 6, 2017
.