How to Translate Your Instagram Post to Twitter & Other Social Media Platforms
About the Author

Marketing Coordinator at Dealspotr. Avid traveler and aspiring corgi owner.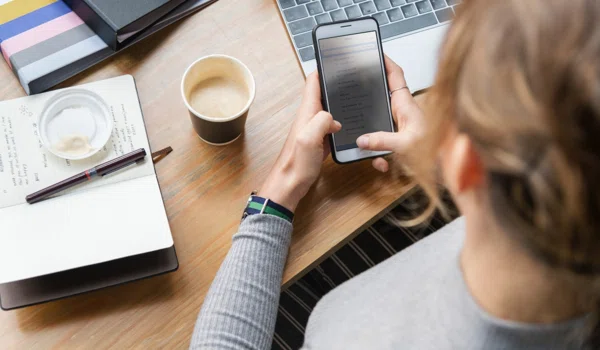 With platforms like Buffer and Hootsuite, social media management is easy for brands, right? You find the perfect photo and caption to promote your new article, easily load them into Buffer, and select which social accounts it should go on. Boom, a Tweet, Instagram, and Facebook post all done in 30 seconds.

Uh oh. There's no location for the Instagram post, your Facebook post is asking for retweets, and your carefully curated photo has collapsed on Twitter. The effect is sloppy and confusing for your viewers.

Luckily, getting the right kind of social media posts for each platform is easy, if you take the time to make some tweaks. Instead of writing a post for Facebook and then copy/pasting the content for other accounts, make the effort to "translate" it for different platforms.
Why not to cross-post
Repeating the exact same material across social media platforms, called cross-posting, is an easy habit to fall into, but potentially a negative one for several reasons:
Features don't translate
While the general goal of all social media is to get the word out, the way different platforms execute this differs wildly. Hashtags are the lifeblood of Twitter, but can be less influential on Facebook. Snapchat has a 80 character caption limit compared to Instagram's 2200.
Platform purposes are different
Social media platforms are designed to be used for distinct reasons. Otherwise, what's the point of having different social media accounts if you simply say the same thing? Instagram is for high quality visuals, Instagram story for interactive and casual content, Facebook for videos and curated content, Twitter for quick takes, and Pinterest for actionable and inspirational images.
It reads as lazy
You know your friend that tells the same story at every party, so people just tune him out? That's how your audience might feel about your content if they see the same post repeated over and over again.
Let's start with an Instagram post
To see how "translating" a post can look in real life, let's go through the steps with a hypothetical post. Clothing retailer ChicStyles is having a 15% off dresses sale for end of summer and creates this Instagram post:
However tempting it is to simply hit the "Share to Facebook" or "Share to Twitter" button, try this instead.
Adapt it for Twitter
Logistical changes: If you share to Twitter from Instagram, it won't post your desired image, only a link, like this:
To avoid this, post directly from Twitter (either via Twitter or a social media platform tool).
Furthermore, the post will be more meaningful if you use a different image for variety- either your brand's photos or high quality stock images. The image size that works best is 1024 x 512, as a vertical image like the one from our Instagram post may get cut off. As far as character limits, any captions over 280 characters will get cut off with an ellipsis.

Purpose-driven changes: Use Twitter to try and engage with your audience. Twitter rewards accounts whose followers consistently engage with their content by making them more likely to show up on top of the feed. A good way to do this is by posing a question to your fans. While Instagram can be used more easily to push sales (i.e the "shop now" button), Twitter is more about engaging and informing.

New post:
Adapt it for Facebook
Logistical changes: Posting the original Instagram straight to your Facebook might be tempting, but anecdotal evidence suggests that business accounts risk lower reach when doing so. While you can use hashtags on Facebook, they haven't taken off in the same way that they did on Instagram and Twitter. Also, while Instagram only allows for links in bios, Facebook lets you post them much more freely.
Purpose-driven changes: While memes and humor based posts are a good fit for Twitter and Instagram, they may fall flat on Facebook. However, Facebook is the perfect spot to share videos with your followers. You don't necessarily need to shoot one yourself to do this, here we'll use a relevant influencer's video to tie into our promotion.
New post:
Adapt it for Instagram stories
Logistical changes: Even though they are on the same platform, Instagram posts and stories function very differently. You'll likely need to trim down your caption, as it can only be viewed for several seconds. Also, hashtags aren't as relevant on stories as they are on the feed. Instead of clicking on a "Shop now" button, users can simply swipe up.
Purpose-driven changes: The tone of Instagram stories are significantly more casual than any other social media, so both your message and image used don't have to be perfectly polished. Use the interactive functions, such as polls to engage directly with your viewers. Also, given the short nature of stories, you can post several a day. We'll build both a poll about the subject of our promotion, and a story for the poll itself.
New posts:
Adapt it for Pinterest
Logistical changes: The primary text in a Pinterest post is within the image itself, so the message will have to be trimmed to fit there, as opposed to within a caption. When it comes to images, pins are organized in columns, so vertical pictures are best.
Purpose-driven changes: Pins are essentially visual bookmarks, so an aesthetically pleasing, uncluttered image and succinct text are key. Pinterest posts should be either aspirational or actionable, which is well suited for promoting a sale. Lifestyle images perform better than product images, so we'll alter our visual to feel more "street style."
New post:

Adapt your posts to maximize impact
By taking the time to tweak your posts for different types of social media instead of cross-posting, you are improving how it will be received by your audience. Turning an Instagram post into an IG story, Facebook post, Tweet, and Pinterest Pin is simple and quick if you follow some basic guidelines.
Get each week's best deals from Dealspotr in your inbox
This guide was published on September 10, 2018
, and last modified on September 10, 2018
.