Ibotta Tricks: How to Save and Earn More With Ibotta
About the Author

Dealspotr is the world's largest and most reliable database of promo codes and deals online. We're the leading shopping social network serving brands, influencers, and consumers.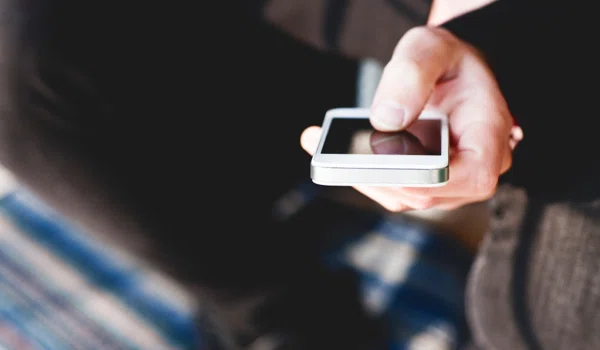 During this "smartphone age", apps for cash back (also known as rebate apps) are becoming increasingly popular. With the lack of jobs, low salaries and today's economy, the idea of saving money while shopping seems too good to be truth.
However, rebate apps do exist and one particular app ranks above others – Ibotta.
Ibotta easily takes the number one spot due to its long-ranking history, amazing reputation, high rebate amount (sometimes more than $1 per product) and a variety of choices. So in this Ibotta guide, we'll show you how to use Ibotta and give you useful Ibotta tips that will help you save more money.
How to Use Ibotta
First of all, Ibotta is a free smartphone app available for both Android and Apple users that gives you cash back when you buy a specific product at a specific location. With Ibotta, customers are able to earn cash back on selected products by performing easy and short tasks, purchasing the product and then validating the purchase.
Most of the items found on the app include everyday products people buy on a daily basis, such as yogurt, milk, cereal, bananas, toothpaste and many others.
So how it works?
Step 1: Register/Download the App
To be able to use Ibotta, you need to own a compatible device. The minimal requirements are: Android 2.2, iOS 5.0, iPad 2, iPod touch 3rd generation and iPhone 3GS or any other newer version.
First, you need to register for a new account using your email or Facebook by clicking HERE. Then, download the app which is available for free at Google play and Itunes and log into your account.
Step 2: Find the Offer
Once you are logged into your account, you'll be able to see the available offers. These offers range from beverages to foods to cleaning products and beyond. By selecting a particular item, you'll get a bonus anywhere from 25 cents to more than $1.
Now look for the item you would like to buy and tap on it to learn how to earn the reward (cash back).
Step 3: Complete the Task
Once you find the product you like and tap on it, you'll see what tasks you need to do to "unlock" the cash back bonus. The tasks will vary and it will be something like watching a short video, learning a fact, or taking a quick survey. Sometimes you'll have more tasks and sometimes less. However, the tasks are really easy and you'll do it within a minute for sure. So it's not some big hassle and you'll quickly get used to it.
Step 4: Find the Product
Once you have completed all the tasks, you have the option to click "Redeem", which you'll find at the bottom of the screen. Once you tap on it, the app will advise you to select the store that's nearby your location. All major stores support Ibotta, so you shouldn't have any problem finding a nearby store to complete your purchase.
Step 5: Scan the Item
Now that you have completed all Ibotta tasks and found the exact item in a store, it's time to scan the barcode (validate the purchase) and determine whether the offer matches. To scan the barcode, simply tap on the offer in the app and click the UPC symbol located in the top right. If it's a perfect match, the rebate will check green. 
Some people prefer to do this step once they have completed the purchase, but we strongly advise to do it before and make sure you are buying the actual item that matches the Ibotta rebate offer.
Step 6: Verify Your Purchase
Once you have successfully purchased the item you need to click "Redeem"in the app and select the store where you purchase the item. Then click "Upload Receipt" and the app will enable you to take a picture of your receipt, which is the proof that you actually purchased the item.
Therefore, make sure to take a clear image and get the whole receipt, from top to bottom. You can add several photos if the receipt is long and can't fit into one picture. Always make sure that your whole receipt is seen (from top to bottom).
However, if you find taking pictures of the receipt annoying, you can use the retailer loyalty card. All you have to do is log into the app, choose one of the preferred partners (a store that supports Ibotta) and connect either your phone number or the loyalty card. After you have unlocked rebates (did all the Ibotta tasks), the only thing you need to do is use your loyalty card or phone number at checkout.
And within 48 hours, you'll see the change in your Ibotta earnings.
Step 7: Get Your Money
Once your Ibotta earnings reach $5, you can withdraw your money. You have the option to transfer your Ibotta savings to PayPal or Venmo or you can convert your earnings into a gift card. Some people even choose to donate money. 
How To Maximize Ibotta Savings
Now that we know how to use Ibotta, it's time to learn the best ways to increase the Ibotta income.
1. Refer Friends
The easiest way to increase your Ibotta earnings is to invite friends to use the app. You can do this either through the app, via email or on your social media accounts using your referral link. The app is integrated with Facebook, so you can easily invite your friends and claim rewards.
You'll earn $5 cash when your friend signs up using your referral code and redeems a rebate within 2 weeks. So it's important to urge your friends to start using the app immediately. Plus, your friend will earn $10 – so it's a win-win situation. In addition, referrals also become a part of your "team", which we discuss in the next step.
2. Build Your Team
Building your team is another great way to boost your Ibotta earnings. The Teamwork Bonus is a monthly bonus that allows you and your friends to earn more together. Each month, your team will have a total earning goal and once you reach it, you'll all increase your Ibotta income (earn more cash).
To check out your team, open "teamwork" on the bottom of the app. Once inside, click on "team" to see all your teammates and how much each of them has redeemed in the current month. You'll also see 4 bonus levels on the top that are eligible for your team.
The more friend you have (the bigger your team), the easier is to earn team rewards and increase your Ibotta earnings. Therefore, a smart approach would be to join a team that has a lot of members. You can find teams on Facebook or by doing some Google research.
Please note that you have to redeem at east one item per month to get the teamwork bonus. Each team member that doesn't redeem at least one item won't receive the teamwork bonus.
3. Use Bonuses
Bonuses are a fun and easy way to increase your Ibotta earnings. The more active you are using Ibotta, the more bonuses you'll unlock. You can access your bonuses in the bonus section from the Main Menu. From there, you'll be able to see currently available Bonuses and learn what you need to do to claim them. After completing the bonus, you'll unlock another bonus.
4. Use Coupons
To maximize Ibotta savings you should see whether there is a coupon for the item you chose or whether the product is on sale. For example, we've noticed Capri Sun on Ibotta app with the $1 cash back reward. That same item was on sale at Kroger for $1.5, and we found two $0.25 coupons that we cut off a box of Capri Suns. Therefore, after applying coupons, the price of the product was $1, and once we completed tasks on Ibotta app and got $1 back, we basically got Capri Suns for free. And that's what we call saving money.
Ibotta Tips
This Ibotta guide couldn't be complete without mentioning amazing Ibotta tips that most users find useful. They will help you improve your Ibotta earnings, increase Ibotta income and make the most out of this amazing app.
1. Do Your Research
Before shopping you should always do a proper research and compare the prices. Different stores have different prices, so the amount you'll have to pay depends on the store you choose. Sometimes you'll find items on sale offering coupons in one store, while the other won't have this offer. And if you add the Ibotta rebate on top of the sale price and coupons, you could save significantly more money.
With that being said, always make sure to do your research and find the best deals.
2. Watch for New Offers
Ibotta updates its rebate offers once a week and they are usually all on the app by Thursday morning. Therefore, make sure to always check the app on Thursday before you go shopping to increase your Ibotta earnings.
3. Pay Attention to the Expiration Date
It's important to know that all offers have expiration dates. So once your offer is activated, you'll usually have 7 days to unlock rebates. The expiration date will be displayed on the "Checklist" and on the "Offers" and "Stores Extras" section. Some offers expire within 5 days and they will have an "expiring" flag.
Therefore, it's best to redeem your Ibotta rebate the same day you did your shopping and make sure you always get your cash back.
4. Read The Fine Print
All Ibotta deals have a fine print which you should always read carefully. For example, we found a deal for Cottonelle wipes and in the fine print it stated that there is no limitation on size. Therefore, we were able to purchase a 10 count of Cottonelle wipes and paid $0.05 per wipe. However, if we took the Ibotta rebate for the regular size of wipes, we would pay $0.08 per wipe.
So always read the fine print and make sure to take advantage of rebates without a limit on size.
5. Look for Updates
Just like all apps, Ibotta updates frequently, so don't forget to update the app once you receive a notification. For example, Apple users will know when they need to update their app by seeing a red number in the upper corner of their App Store icon.
It's important to always have the latest version, as Ibotta is always evolving, adding more retailers and products, improving rewards and simplifying the process. By updating the app regularly, you'll make sure to always stay on top of all of the latest offers that Ibotta is offering.
6. Don't Expect Bulk Shopping
In most cases, Ibotta offers one reward per one item, so you won't be able to buy products in bulk and get rewarded for all of them. However, the app has unique ways to "unlock" additional bonuses for certain items.
For example, if you buy a particular brand of soda, the app may tell you that you have "unlocked" the soda challenge, and you need to purchase that same soda 3 times during this month to earn $3.
Please note that this was just an example and Ibotta will always find unique ways to offer more rewards to increase your Ibotta earnings.
7. Contact Customer Service
If you experience any problem with the Ibotta app you should contact their customer service and ask for help. The "help" button is located in the top left corner and it will enable you to send an email. Ibotta is very dedicated to helping their users, so you can expect a response in a timely manner (usually within 24 hours).
It's always better to ask for help. Ignoring the problem may decrease your Ibotta earnings and keep you from saving money.
8. Track Your Activity
The Ibotta app tracks your earning activity. This includes tracking of all receipt submissions, rewards, bonus rewards, Ibotta savings and referrals.
Ibotta Partners
Although Ibotta started as groceries redeem app, today it offers rewards for almost everything. Therefore, we divided offers into categories and will only name a few partners from each category to show you how diverse Ibotta is today.  
To see the complete list of partners, visit Ibotta.
Takeaway Notes
Rebate apps are very useful as they help us get some of our money back. Ibotta is the most trusted app that has many ways for you to earn money and decrease your monthly shopping budget.
This short Ibotta guide showed you how to use Ibotta, and with the help of our amazing Ibotta tips you can easily increase your Ibotta earnings and redeem more offers. Don't forget to update your app regularly and check for new offers each Thursday morning.
To increase your Ibotta savings you can build a team and have fun using the app together with your friends. In the end, you have nothing to lose and a lot to gain.
Get each week's best deals from Dealspotr in your inbox
This guide was published on November 24, 2016
, and last modified on November 24, 2016
.
Stores related to this article:
Ibotta