How Sperry, Glossier and MVMT are Succeeding with Micro-Influencer Marketing
Written by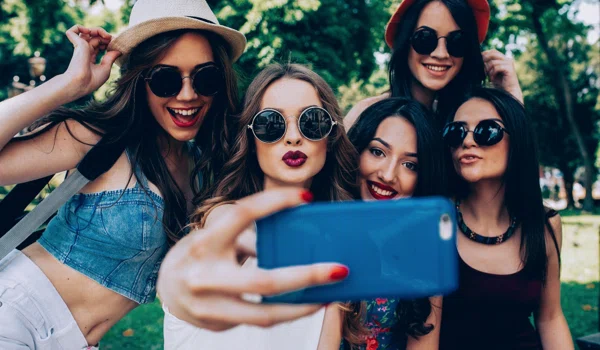 Many companies have successfully employed micro-influencers to increase brand awareness, create engagement, build communities and drive sales. Much of their success can be replicated, so we've compiled notable campaigns from Sperry, Glossier, Leesa, and MVMT Watches to extract what we can learn from them.
How Sperry tapped into existing fans to create engaging content
In late 2016, Sperry began engaging the massive number of people sharing photos of their products on Instagram. They identified 100 micro-influencers who were creating high-quality content with their footwear and invited them to develop photos for Sperry's official account. Today, Sperry does not compensate these influencers monetarily. Instead, they offer exposure to their 243,000 Instagram followers and a chance to win new shoes. Sperry also works with a traditional group of ambassadors that, "receive a budget that they can use to engage their communities and audiences."
The success of this campaign lies in the amount of engagement created at a low cost. Sperry says it's "Not all about ROI… We are constantly ensuring that we are [engaging] people." User-generated content is significantly more powerful than branded posts, and Sperry has tapped into a plentiful source.
What you can do 
Your fans are likely already creating a large amount of content about your brand. By sharing their content (with permission) you can easily tap into a stream of compelling posts to drive engagement on your pages.
Glossier builds active communities
Instead of paying a few large names to promote their company, Glossier turns every fan into a micro-influencer. With the strategy that everyday people are influencers, Glossier engages with and gathers content from anyone that posts about the brand. In fact, Glossier uses each and every product as an opportunity to create engagement. Considering the intimacy of skincare and makeup products, Glossier uses cheeky humor and product-specific hashtags to encourage shares of the product in use.
They also introduced a referral program, which incentivizes promotion from the strongest influencers. Glossier's micro-influencer activation strategy is often cited as the force behind it's success, creating a dedicated audience that is genuinely passionate about their products.
What you can do
Glossier's social media is an excellent example of community participation. Their marketers believe no account is too small, and it shows. Glossier has a dedicated following that drives product sales. With your accounts, like or comment on tagged images and posts that use brand hashtags. Furthermore, create clever hashtags for each of your products so that fans can promote their own posts within your community.
How Leesa gave creative freedom to their influencers to gain authentic reviews
Direct-to-consumer mattress company Leesa set out to gain the trust of their target audience through unbiased, honest reviews. They focused on micro-influencers that catered to their target customers but also fostered extremely high levels of engagement. To create impartial reviews, Leesa gave influencers full creative control, and only provided the mattress and a few talking points. To drive purchases, Leesa also gave influencers an exclusive discount code to share with their followers.
Thanks to the coupon code, the campaign was not only trackable, but highly successful. Leesa sold over 400 mattresses and brought 100,000 potential customers to their site.
What you can do
Using an influencer marketing tool, find the influencers that create the highest engagement with your target audience. Reach out to them and provide them with a free product in exchange for a review. To be successful, it is imperative that you give influencers as much creative freedom as possible and trust that they will like your products. Also, creating a unique discount or incentive provides value to influencers and increases the chance of a purchase.
How MVMT Watches worked with micro-influencers on every platform to gain massive visibility
The low cost of micro-influencers allows a large number of them to be used in a single campaign. This is a particularly effective way to generate a large amount of reach across multiple social media networks. MVMT Watches took advantage of this to create a channel-specific strategy with the aim of driving brand awareness for a variety of audiences on each network. Beginning with Instagram (where their following was already established) they promoted their watches through a diverse group of micro-influencers. Next, they branched to the other social media networks such as YouTube, Twitter, and Facebook, where they specifically engaged influencers creating high-performing content on each respective platform.
MVMT even utilized micro-influencers in different countries.
MVMT's micro-influencer marketing has been successful, with some sponsored videos reaching over 1 million views on YouTube.
What you can do
MVMT's strategy places them with the most influential users for their audience on each social media network, effectively placing them in the path of every target customer as they make their journey around the social web. It is this persistence that serves as a constant reminder and eventually leads to a purchase. This type of campaign may be more costly than others, simply because of the large number of micro-influencers employed. However, by using smaller influencers and free product or guest posts as payment, the strategy can be duplicated. Again, use influencer tools to discover the most engaging influencer on each network, and reach out.
The Dealspotr Marketplace is an upcoming platform that better connects influencers with merchants and shoppers. Are you an influencer or brand? Join our platform to discover and collaborate.
If you would like more information on joining, or to how to be featured in one of our running blog series, please feel free to reach me at zack@zipfworks.com.
Get influencer marketing insights from Dealspotr in your inbox.
This guide was published on September 21, 2017
, and last modified on September 21, 2017
.