Influencer Marketing with jClub: Q&A with Jon Mitchell
About the Author

Partner Marketing @ Dealspotr. Bargain shopper extraordinaire. Sloth enthusiast.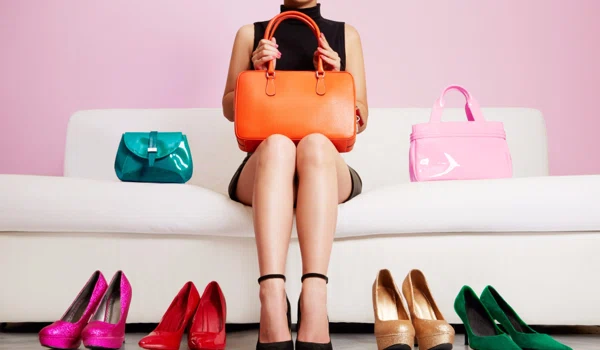 We continue our blog series dedicated to providing a peek into the merchants that use our site and sharing their influencer marketing strategies. The Dealspotr Marketplace is an upcoming platform that enables brands to easily and affordably collaborate with influencers on branded campaigns.
Today, we interview Jon Mitchell, the Chief Operating Officer for jClub. jClub is a direct-to-consumer deal store, offering the best prices directly from the supplier. In this Q&A, Jon shares some insight into jClub's business model and the types influencer marketing strategies they use.
HI JON, THANK YOU FOR JOINING US. PLEASE INTRODUCE YOURSELF, WE WOULD LOVE TO HEAR JCLUB'S STORY.
While working in the e-commerce industry​ on the supplier's side, we started to see different aspects of the business that could be improved to create both a better vendor experience and a better customer experience. We took that insight and launched a new online destination for direct-to-consumer deal shopping that really puts the focus on customer service, which results in more satisfied shoppers, repeat customers, and more sales—which is, in turn, great for the suppliers and jClub's bottom line. We've cut out all the nonsense and designed a win-win-win situation.
IN 20 WORDS OR LESS, WHAT'S THE ONE THING YOU WANT PEOPLE TO KNOW ABOUT JCLUB?
There's no risk to try us: We ship free, don't charge until items ship, and offer free 30-day returns.
WHO ARE YOUR CUSTOMERS AND HOW DO YOU REACH THEM?
Our customers are no-nonsense bargain hunters who love the thrill of finding a great deal. Our outreach is primarily online, through both email campaigns and web and social media marketing.
HOW DO CUSTOMERS INFLUENCE YOUR COMPANY AND DIRECTION?
We love to hear from our shoppers, and we take what they have to say seriously. We read every customer email, social media comment, direct message, and public post--and then take action to improve the customer experience.
WHAT TYPE OF INFLUENCERS DO YOU WORK WITH, AND HOW DO YOU REACH THEM?
We usually work with coupon and deal-hunting sites as well as different kinds of lifestyle bloggers who are signed up at various affiliate networks. 
WHAT'S ONE WAY YOU WISH YOUR INFLUENCER MARKETING CAMPAIGNS COULD BE IMPROVED?
Easier access to influencers, along with an easier way to contact them and then organize and schedule campaigns, would certainly be an improvement to the way we're currently matching up influencers with different promotions. ​
WHAT'S ONE TRAIT OR QUALITY YOU LOOK FOR IN AN INFLUENCER?
​Ideally, the influencers we work with have a large following--one that's active and engages with their site and social posts. We'd love for their followers to also share the jClub content of course!
WHAT'S ONE OF THE MORE CHALLENGING ASPECTS OF DEVELOPING A SUCCESSFUL INFLUENCER MARKETING STRATEGY?
​Trying to find the balance between the use of our resources and the benefit to jClub can be a challenge. ​It does take time and effort in-house, and we're still a lean company, so we're looking for the best ROI possible.
WHAT TOOLS, RESOURCES, OR WEBSITES HAVE BEEN MOST HELPFUL IN YOUR INFLUENCER MARKETING CAMPAIGNS?
Though most of our resources are in-house, being able to partner with the affiliate networks has been really helpful as far as outreach efforts. 
WHAT'S ONE INFLUENCER MARKETING TOOL YOU WISH EXISTED, BUT HAVE NOT YET FOUND? 
​Something that would be extremely helpful is if there were a submission system to automate the process, fees and all. Influencers could set their parameters and partners could, through this portal, submit their content (and payment), which would then be accepted and published by the influencer or rejected with a note as to why.
WHAT'S BEEN YOUR SINGLE BIGGEST SUCCESS WITH INFLUENCER MARKETING?
​Our biggest success so far has definitely been all the new customers who signed up for our email list through these campaigns and then turned into actual shoppers. ​We're happy to welcome them to jClub!
HOW DO YOU MAINTAIN ROI WITH YOUR INFLUENCER MARKETING CAMPAIGNS, GIVEN INFLATION IN FEES AND COSTS ASSOCIATED WITH WORKING WITH INFLUENCERS? 
​This is a tough one for sure. It's definitely one of our challenges, as we mentioned earlier. We're still working through the best strategies, making tweaks to our processes, to our concepts, to everything, as we go along and learn what best practices are specifically for jClub.
WHICH SOCIAL MEDIA PLATFORMS WORK BEST FOR YOUR BUSINESS? CAN YOU SHED LIGHT ON SOME UNIQUE WAYS YOU USE THESE PLATFORMS?
Facebook is great for us. Many of our customers are already on the platform and may not be as inclined to use things like Pinterest or Snapchat. Our Facebook engagement is growing, as we find our followers like to comment and share posts with their friends.
WHO'S A BLOGGER OR INFLUENCER THAT YOU REALLY ADMIRE?
Krazy Coupon Lady, due to the amount of followers and influence her team has built.
WHAT BUSINESS CHALLENGE KEEPS YOU UP AT NIGHT?
To find trending products on a day to day basis that will keep our customers purchasing.
ARE YOU ABLE TO SHARE ANY NEW FEATURES OR PRODUCTS YOUR TEAM IS CURRENTLY WORKING ON?
Yes! We are working on additional categories, gift cards and new and exciting promotions.
If you would like to stay connected with jClub, you can follow them online at Dealspotr, Facebook, Instagram, Pinterest, and Twitter.  
The Dealspotr Marketplace is an upcoming new platform that better connects merchants with influencers and shoppers. Are you a retailer? Claim your page on Dealspotr and start promoting exclusive deals, control your page presence, and interact socially with our shopping community.
If you would like more information on claiming your merchant page, or to how to become featured in one of our running blog series, please feel welcome to reach me at jimmy@zipfworks.com.
Get influencer marketing insights from Dealspotr in your inbox.
This guide was published on August 9, 2017
, and last modified on August 9, 2017
.