How to Create an Influencer Media Kit That Stands Out
About the Author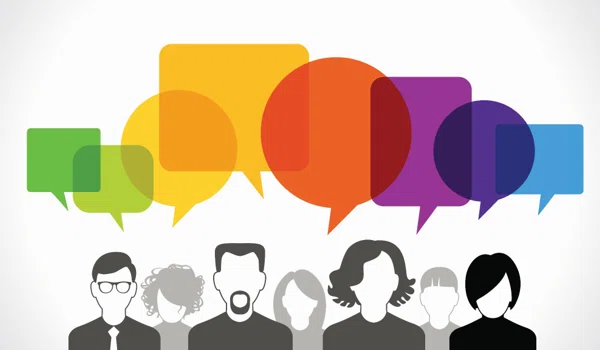 What is a media kit?
A media kit builds your credibility as an influencer
Used by everyone from Instagram influencers to giant networks like the Food Network and Time Magazine, a media kit is your resume. When designed correctly, it establishes you as a legitimate media personality and represents your personal brand when you are considered for advertising, journalistic coverage, or other promotions.
If you are approaching brands on your own, a media kit is a perfect first impression, highlighting your personality and showcasing the benefits of working with you. If you are using an agency, or have brands contacting you, a professional-looking media is a great way to visually demonstrate value and boost potential payments.
It showcases your influencer statistics
A media kit provides a single point for all pertinent information regarding your networks. With the purpose of selling promotional space like an ad or sponsored post, they describe you and contain the basic information advertisers require to make a decision. A media kit covers statistics like visitors, engagement, followers, and your achievements even previous companies that you've worked with.
It makes it easy to work with you
A media kit can replace the majority of emailing when beginning to collaborate with brands. It provides the information they need to make a decision quickly, provides insight into your personality, and contains contact information when they want to bring the conversation offline. Instead of sending a long-winded email describing you and your blog, you can now write a short, effective passage about why you want to work with that specific brand, and simply attach your media kit.
3 awesome examples of influencer media kits
The best media kits are short (under two pages), fluid, have lots of images, and are easy to read. Below are some examples, along with what you can learn from them.
Kosta of Cool Gear Cavalier
Kosta of Cool Gear Cavalier has an excellent example of an influencer media kit. The key takeaway is how his design balances graphics and text. He is able to include an bio, key statistics, demographics, and prices while keeping it readable and interesting through the use of images, graphics, and colors.
Ren Behan
Although her kit is slightly more text heavy, Ren Behan shows how graphics can be utilized to highlight important pieces of data like followers and page views. Additionally, you can see how different colors and effective headlines break up the text but make the information easy to find. Ren uses her space to tell her story, show personality, and explain how the blog came to be.
Jessica Fiorillo
Jessica's influencer media kit contains an excellent example of an effective "About" section. She is able to tell her story, as well as the blog's within a relatively short section. She also uses recognizable logos from publications she has been featured in to build credibility in a glance.
Tools for creating your media kit
Adobe Photoshop
Adobe photoshop is an incredibly powerful digital design tool. If you have Photoshop experience and own the application, you can use it to design an influencer media kit from scratch. Photoshop can be very complicated, therefore it is only recommended for those with prior experience. Creating your own kit provides complete control and flexibility to express your personal brand. You can lay out your kit in whatever way you want and decide on your own design. But, with great power comes great responsibility, and building your own format can take hours. To make things a little easier, you can use pre-made templates like the one provided by The Brand Magnet ($59). These templates have been professionally designed with input from experienced influencers, but they only add to the total cost of designing a media kit on your own. Adobe Photoshop CC costs $10 a month or $108 per year.
Adobe Spark
Adobe also has an excellent browser-based platform called Spark. Spark offers beautiful media kit templates, imagery, and text that will give your document an amazing look and feel. Spark does require some design experience and basic knowledge of image manipulation if you want to use your own graphics but it does do most of the hard work for you. Like any structured application, Spark has it's limits and does not provide you with the immense amount of possibilities that Photoshop would. Additionally, you are limited to Adobe Stock Imagery if you don't want to create graphics of your own. Spark also has the ability to create social posts, videos, and graphics, so it could be worth the investment in the long run. There is a free option, but it includes an Adobe watermark on anything you create. To remove the watermark and use the full suite of features, Spark will cost you $10 a month.
Canva
Canva's easy to use drag-and-drop tool and impressive templates make anyone a design hero. Canva offers several media kit templates that you simply drag and drop images and text into. Canva also allows you to adjust colors and layouts, but the shapes and document sizes are constrained. Canva is a great tool for beginners who are looking to design something quickly and easily, but professionals will find it very restrictive. It is free to use, but you will likely want to pay for better images, which are usually one dollar. Canva also offers expanded features for $12.95 per year, but at that point it may be better to use Adobe Spark.
The structure of a great influencer media kit
Now that you know it what your media kit should look like and have a tool to make it with, it's time to start putting everything together.
Your bio
The very first section of your media kit should give marketers an overall idea of your personal brand. Tell your story, describe your passions, and cover why or how you became an influencer. It isn't necessary to include statistics here, there's plenty of room for that later. Instead focus on the intangible details that can't be gleaned from looking at your blog or analyzing data. Also include the topics you cover, the types of posts you create, and specific themes or recurring events your write about.
By reading your bio, marketers should understand your personality, why followers listen to you, and what you provide to them. This will likely be one of the longer sections, but try to keep in under 10 sentences.
Your achievements
If you have worked with brands in the past, this is your chance to brag. Include the logos of brands you collaborated with or even examples of posts. Haven't worked with anyone yet? Use high performing posts that include products similar to the companies you are hoping to attract. Show marketers the attention you've had, what brands have successfully worked with you, and what types of products perform well with your followers.
Geralin Thomas of Metropolitan Organizing shows not only the brands she has worked with, but the publications she has appeared in as well:

Your statistics
Here, cover statistics about your network. This shows brands know just how big your audience is and how engaged they are. For your website, include monthly pageviews, unique visitors, and sessions. For social networks, show followers and average engagement. This information can easily be found within your site's dashboard, as well as the analytics areas of your social media pages. Make sure to include the actual handle for each profile.
Additionally, demographics tell marketers exactly what kind of audience they can target by working with you. Using the same analytics section, pull average age range, male/female ratio, and interests.
It is important that you make this information easily editable so it can be updated every few weeks. Overall, try to never use information that is over three months old and ensure you are honest about your numbers. Marketers can easily discern inflated accounts, and will never want to work with you again.
Your pricing, packages, and fees
This is where the real business starts. Build a high-level layout of your promotional offerings and policies. A detailed structure is not necessary, but provide your basic posting types (blog post, social post, YouTube video, guest post, etc) and an entry-level price for each. The goal is to provide marketers with enough information so they can understand how much investment is required, but still require them to talk with you if they want to make a decision. Kosta also does an excellent job here:
Call to action
Last but certainly not least, include your contact information. Chances are, your conversations will probably take place online, but provide at least a phone number so brands can pick up the phone if they are looking to chat. This can also serve as a call to action like "ready to talk?" or "to begin sponsorship, please contact…". Heidi Gustad makes her contact information stand out just enough, while still fitting it into the overall theme of her blog, Hands Occupied:
Reach Out
Once you've created a media kit, it will actually make contacting brands easier. When you reach out, instead of writing a long email, simply include your media kit. Use the message body to write a short passage about why you specifically want to work their brand and customize it each time to deliver a personal message. Your professionally designed kit will do the rest of the talking.
The Dealspotr Marketplace is an upcoming platform that better connects influencers with merchants and shoppers. Are you an influencer or brand? Join our platform to discover and collaborate.
If you would like more information on joining, or to how to be featured in one of our running blog series, please feel free to reach me at zack@zipfworks.com.
Get influencer marketing insights from Dealspotr in your inbox.
This guide was published on September 26, 2017
, and last modified on September 26, 2017
.