How Does Jet.com Work? See 10 Ways to Get Lower Prices on Jet Than Amazon. [Infographic]
About the Author

Digital Marketing Manager here at Dealspotr! Email me with your questions: emily@dealspotr.com :)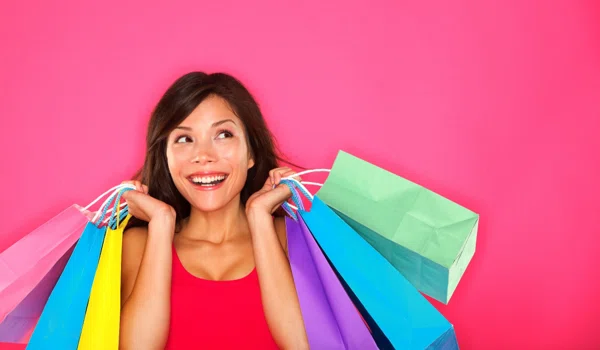 Jet.com made a big splash when it launched in 2015, offering super low prices to its customers who paid a $50 annual membership fee, similar to Costco. The company aimed to challenge Amazon as the leader in e-commerce, and while they've so far fallen short of that goal (they've since been bought out by Walmart and dropped their original annual membership fee), Jet still offers some great discounts and creative ways to save on everyday items. 
While Jet's prices are low (sometimes even lower than Amazon's) Jet's pricing system is a bit more complex and requires some explanation before you can maximize your savings. The basic gist behind Jet is that the more you buy, the more you save, so as you add more items to your shopping cart, you'll see your savings grow. Also, if you forgo certain perks like free returns, you can save even more.
We, along with our Dealspotr community & some pro coupon bloggers, came up with our best Jet.com savings hacks that can save you money each time you shop. 
Add more items to your Jet cart, and you'll see prices drop
According to Jet, as you add more items to your cart, the site continuously searches for retailers who are physically nearest you who can fulfill your entire order. This way, they can save on shipping costs, and pass the savings on to you. As you add more items, you'll often see prices for the items in your cart drop. The best way to shop on Jet is when you need to order multiple items, especially if those items are related and can be purchased from the same store.
Red tags indicate "extra savings" products which can be discounted for your order
As you fill up your shopping cart on Jet, you'll notice small red tags appearing on various products across the site. These are items that can be bundled and shipped with the items already in your cart, and therefore can be discounted for you. Keep an eye out for these red tags, this is the best way to maximize your savings during your shopping session.
This Jet savings tip was submitted by One Frugal Girl.
If you're a new customer, look for a new customer promo code
Jet is pretty aggressive about offering big promotions to lure in new customers. For example, they're currently offering 15% off your first three orders.
These promotions change seasonally, so the best way to find the latest new customer promotion is to check Dealspotr's Jet.com page, since our community keeps it updated in real-time with the best and newest coupons from Jet.
This Jet savings hack was submitted by Ashley Drewes of Closet of Free Samples. 
Opt out of free returns for an added discount
While Jet offers free returns on almost every item within 30 days, you can choose to opt out of this option for an added discount on your order. It costs Jet money when you return an item, and this is already built in to the total price of your order. But if you waive the free returns, they won't have to deal with the added cost of returning a product. If you selected this option, and still want to return an item - no worries. You'll just have to make up the standard shipping fee plus the discount you received when you ordered. 
This Jet savings hack was submitted by Greg Doane of Money Saving Quest. 
Register for a Jet account to unlock members-only prices
As you browse Jet.com, you'll see certain products that require you to login before seeing their prices, like this:
Once you register and login, you'll be able to view Jet's special pricing on those items:
While these prices are not always the lowest available online, you can sometimes find a great price not offered anywhere else for the same product.
Use a debit card for another added discount
Everyone knows that credit card companies charge merchants a fee to process any payments using a credit card. With Jet, they reward you for not using a credit card by, again, offering you a lower total price on your order. Plus, depending on which bank you use, you may even receive rewards from your bank for your purchase. So paying with a debit card is just another way to save money at Jet.com. 
This Jet savings hack was submitted by Monica Geglio of Mommy and Love.
Jet offers unique discounts codes on their social media pages
Jet has a pretty fun social media presence. If you're looking for updates on flash deals, holiday-based deals, and exclusive promo codes, following Jet on Facebook and Twitter can get you all three. A bonus tip: their support team, on Twitter as @JetHeads, is known for being super helpful if you're looking for some help with your Jet experience. 
This Jet savings hack was submitted by Laura DeLuca of New Age Mama. 
Shop Jet Wholesale
On top of already low prices, there's also an option to shop Jet's wholesale section. Just like any brick and mortar wholesale store, this department offers larger quantities of items that will save you even more money in the long run. So if you've got either a family of 6 or the storage space to hold everything, shopping Jet wholesale might truly be the way to save the most money at Jet.
Use your JetCash before it expires
While Jet users used to enjoy the JetCash program, where they'd earn money to use at Jet by shopping at partnered retailers, that program has now ended. As of May 1, 2017, you can no longer earn any JetCash - which means that now is the time to use it! JetCash expires 1 year after it's earned, so the latest day that JetCash can be used is May 1, 2018. While this is about a year away, it's not bad to start planning when to use your JetCash. 
Check the Jet promotions page
If you're looking for coupons and deals on specific products through Jet, you absolutely have to check the Jet promotions page before checking out. This is where you'll find coupon codes to apply to your order to save even more. Right now, they're offering deals like 10% off gardening tools, 15% off allergy products, and 20% off household goods, for classic Spring activities like gardening, cleaning, and sneezing. These change frequently and are only good while supplies last, so be sure to check back often. 
Conclusion
You can read more Jet couponing hacks on this forum thread. We'd like to congratulate Greg Doane on winning the $25 gift card for sharing the most helpful and original Jet.com savings hack! Check out this week's contest for Rite Aid and enter to win a $25 gift card here.
Get each week's best deals from Dealspotr in your inbox
This guide was published on May 10, 2017
, and last modified on May 10, 2017
.