Want to Wander the World for Free? See How This Influencer Does It, All Thanks to His Blog.
About the Author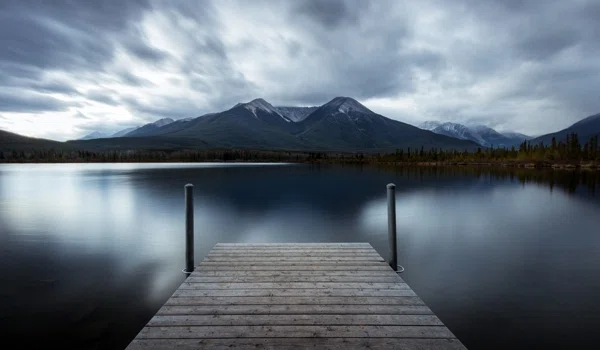 There is a certain charm to travel blogging. These wandering individuals travel the world and share their experiences with those of us who are stuck in the reality of the daily hustle and bustle.
Escape that reality for a brief moment and take a closer look at the fantasy with Josh Bender of Travel with Bender. Bender is an Australian travel blogger, who shares tips on how to travel the world with a family.  
From Travel Diary to How-to Guide
Before Travel with Bender became the go-to blog for family travel tips, it simply served as a diary of Bender's family travels. Rather than spend an endless amount of time recounting their adventures to each family member, he began posting pictures and stories online. 
"Originally the blog was just a way to share our experiences with family and friends, but eventually it grew into a place families could visit to find tips on how to travel with young children."
Over time, Bender began to notice that strangers were reading their blog posts. Once he realized the amount of attention Travel With Bender was getting, he started to make conscious decisions to monetize and increase the blog's online traffic.
"We put an emphasis on quality content and SEO and as a result, our monthly traffic grew along with our income." 
Luckily, Bender had 19+ years of experience in web design and over 15 years in internet marketing. His existing skills coupled with a growing interest in photography helped and continues to help his family achieve success in the blogosphere. 
Family Travels Made Easy
A love for traveling does not vanish when you have children. That being said, priorities do change when children are involved. Early on, Bender made the choice to take his children Mia and Caius along for the ride.
"I loved traveling before kids, and frankly, they were not going to stop me."
Traveling with children definitely has its challenges, but the benefits are worthwhile. Exposing kids to the world at a young age allows them to truly learn by doing, Bender says.
"It will shape and mould them to become more well-rounded individuals with a deeper appreciation for this planet we call home. They won't get these unique learning experiences in a classroom."
Experiencing all the new and exciting things that different regions have to offer with the entire family makes them all the more memorable.
Slow it Down: Timing is Everything
When it comes to traveling as a family, children are the top priority. Keeping kids happy and comfortable during times of travel is a must, according to Bender. In some cases, that means opting out of the cheap red-eye flight or staying at an AirBNB rather than a five star hotel.

Alternating between fast-paced and slow travel is another key component of traveling as a family.
"Instead of spending a few days in a particular region, consider spending a few months. We try to spend anywhere from six to nine months in one area. The decision to slow down your travel style gives you and your family time to relax and enjoy the culture."
Travel Blogger to Brand Ambassador: Getting Paid to Travel
Brand partnerships and consulting opportunities tend to play a part in where Bender and his family decide to travel.
For instance, Bender has a partnership with some brands and businesses in Bali. He and his family frequently visit the island, and each time they share their experiences with food, hotels, and amusement parks with their readers.
These guides are not only beneficial to readers, but they serve as a source of income for the Bender family. 
Money aside, Bender still has to be selective when accepting a brand's sponsorship offer. The brand must meet the benchmark set by Travel with Bender readers. After five years, loyal subscribers have come to expect honest product reviews and worthwhile tips on how to travel to exotic regions on a family budget.
If the partnership has the potential to inspire others to travel and is not too far out of the Bender family's current area, they will take the opportunity. Ultimately, the goal is to rectify the common misconception that traveling is reserved for those with loads of money and no responsibilities.
Where to Next? The Future of Travel with Bender
After visiting over 65 countries, Bender and his family show no signs of stopping. They plan to continue embarking on open-ended travel adventures. Bender himself is looking forward to sharing more experiences with readers, with the help of more brand partnerships in the future.
Travel with Bender serves as an incredible illustration of just how accessible traveling can be. Keep up with this globetrotting family and start planning your next trip.
You can connect with Josh on Facebook, Twitter, Instagram, and Pinterest.   
Are you a blogger or social media influencer? Dealspotr is a rapidly growing community of deal hunters and savvy shoppers - join our Influencer Network to gain visibility, earn perks, take on paid gigs, and help people save money.
Get each week's best deals from Dealspotr in your inbox
This guide was published on November 17, 2017
, and last modified on November 17, 2017
.