Computers have become an essential part of daily life, so much so that laptops have surged in popularity over the past two decades due to their mobility. But with the latest trend in mobile computing, including smartphones and tablets, laptops are coming down in price to compete with these new markets. If you're looking for a new laptop yourself, we've got a couple of great deals just for you.
Lenovo IdeaPad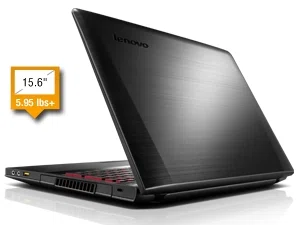 For their weekly special, Lenovo's IdeaPad Y500 is currently available for $500 off its regular price. This is in addition to free shipping on the order. The IdeaPad Y500's tech specs especially lend themselves to being a gaming and multimedia hub with robust speeds and graphics and a huge 1TB storage capacity. To integrate the theater experience, Dolby Home Theater and JBL speakers provide an immersive cinematic sound while NVIDIA graphics make images crisper and more vivid than on your typical laptop screen. And for $500 off, this is one deal you won't want to pass up. Use coupon code: USPY5410228 (Coupon link). 
Toshiba Laptop
Another great deal this week is on a Toshiba Laptop from Best Buy's website that is available for the low, low price of $299.99 plus free shipping. The laptop has a 15.6-inch screen with 4GB memory and a 320GB hard drive, plus wireless LAN connection and a multiformat DVD-RW/CD-RW drive for recording up to 8.5GB of data or four hours of video. This laptop doesn't have a lot of bells and whistles, but it is a standard laptop with all of the necessary features available at an incredibly low price of only $299.99. Visit Best Buy's website for details.
Get each week's best deals from Dealspotr in your inbox
This guide was published on March 5, 2013
, and last modified on March 5, 2013
.