Which is the Best Foam Mattress? Comparing 4 Popular Mattress Brands.
About the Author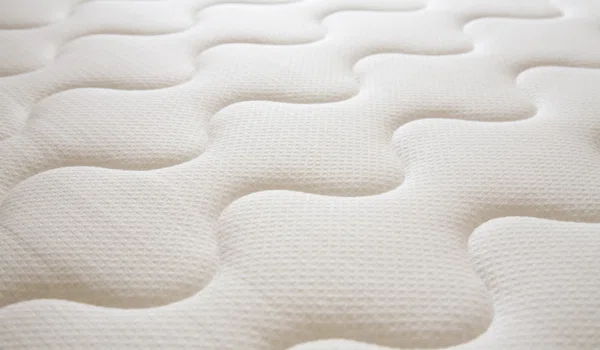 At the end of the day, there's only one thing on your mind: closing your eyes and sinking into the comfy warmth of your bed.
But today, there's a problem. Your mattress is too hard and there is a spring digging into your back. Or maybe you and your partner are constantly sliding into the large crater that has formed in the center. Worse, maybe you've seen those commercials that urge you to change your mattress every eight years. If your mattress can double in weight due to dust mites, sweat, and dead skin cells in eight years, how much does it weigh after 12 or 15?
The good news is experts don't think you need to replace your mattresses that often and recommend replacing your mattresses when the warranty is up. Whew.
So, whether it's time to get a mattress for your new bed or to replace your current mattress, use this comparison of Loom and Leaf, Casper, Leesa, and Tempurpedic mattresses as a guide for your purchase.
Loom and Leaf
Loom and Leaf offers a firm, comfortable mattress made with all-natural materials. If you tend to get hot at night, this mattress is a great option. The Loom and Leaf offers exceptional cooling features and layers, better than most competitors.
Build: This mattress has a soft cover that is 100% organic cotton and quilted with a layer of foam. Under the cover is a layer of natural thistle, which acts as a natural fire retardant. The main part of the mattress is 12" thick and made with four memory foam layers.

The top layer is made of a layer of medical grade spinal cooling gel on top of a layer of conforming gel foam. Both gels help absorb and disperse any accumulated heat to provide a cool sleeping surface.

The second layer is made of memory foam, which forms the mattress' support core and offers good bounce, responsiveness, and pressure relief.

The third layer offers transitional foam and deep compression support, helping the other layers work together for maximum comfort.

The fourth layer is made of breathable, high-density support foam, which forms a strong base for the mattress.

Firmness: Loom and Leaf offers two mattresses with differing firmness levels: 6/10 and 8/10, with 10 being the most firm. The firmness makes it ideal for both light and heavy sleepers. Though it's made of comfortable memory foam, you don't have to worry about sinking too far into the mattress.

Pricing: These mattresses start at $699 and cost up to $1,399, all without tax and with a 15 year warranty. Shipping is available for $99 and these mattresses come with full-service, in-home delivery. A 75-day trial period is offered with every purchase, along with a 100% money-back guarantee during this period.  Use these discounts to get an incredible deal on your Loom and Leaf mattress.

Features: All of the materials used in this mattress are natural. The foams are plant-based and the cotton is organic. Instead of a chemical fire retardant, a layer of natural thistle is used.
Casper
The Casper is a step up from a traditional spring mattress, but it is only slightly above average for a foam mattress. It will keep you cool and offer average sleeping support, but falls short of the performances offered by Loom and Leaf or Leesa mattresses. The edge support is terrible, so if you like to sit or lay on the edge of your bed, this is not the mattress for you.
Build: This mattress has a knit polyester/polypropylene cover that offers a soft, breathable covering. The Casper is a hybrid mattress, which means its four layers are made of differing foams.

The top layer is made of a durable latex foam, which offers top cooling, bounce, and comfort.

Next is a high-density memory foam layer for pressure relief.

The third layer is made of an adaptive transition foam, which consistently distributes weight for comfort.

The bottom layer is a durable support foam that forms a long-lasting, durable foundation.

Firmness: This mattress is rated a 6-7/10 on the firmness scale. If the user is under 180 pounds, the mattress can seem less firm than under someone heavier. This mattress has average sinkage, terrible edge support, and doesn't offer as much support for a heavier person.

Pricing: Casper mattresses run from $500-$950 and don't include taxes. Free, 1-5 day shipping is offered with each purchase, along with a 10 year warranty and 100% money-back guarantee during the 100-day trial period. If you choose the Casper, be sure to check out our deals and discounts.

Features: Instead of a chemical fire retardant, Casper uses a proprietary woven silica sock just under the mattress cover to block the oxygen needed to feed the flames.
Leesa
Leesa offers a mattress that uses thick foam to give maximum support and comfort. Minimal sinkage, good body contouring, and high-quality materials for a decent price make this one of the top foam mattresses on the market. Plus, Leesa donates a one mattress to homeless shelters for every 10 they sell.
Build: The Leesa mattress has a durable, stretchy lycra and polyester cover, which provides breathability and coolness to the bed. The mattress is also a hybrid and contains three layers of foam.

The top layer is made of a durable and long-lasting Aveena foam. This material gives the mattress its ideal bounce, coolness, and comfort.

The second layer is made of memory foam. This material provides support and pressure relief for the sleeper, but doesn't retain body heat, since it's below the Aveena foam.

The bottom layer is a strong, high-density support foam, which provides shape and adds breathability.

Firmness: This mattress has a firmness of 6/10 and offers great body shaping, contouring support, comfort, and pressure relief for a balanced sleep.

Pricing: A Leesa mattress can cost from $525-$990 and comes with a 10 year warranty and free 1-5 day shipping within the U.S. Customers get a 100-day trial period and a 100% money-back guarantee within that period. If you want a Leesa mattress, use a discount to get a great deal.

Features: The Leesa uses a fire sock instead of a chemical flame retardant, which is better for your health. Leesa has a One-Ten program which donates one mattress to those in need for every 10 they sell.
Tempurpedic
Tempurpedic offers several mattress models, each with its own characteristics. This section is meant to give a broad review of the general features of all Tempurpedic mattresses, though you can find specifics on Tempurpedic's website. These mattresses tend to be the most expensive on the market, though they don't always live up to their hype.
Build: All Tempurpedic mattresses are made of memory foam, which reacts to body heat by softening and forming to the sleeper's body. Though other mattresses are made with the same material, Tempurpedic mattresses are made with a denser foam, which gives it a higher quality. These mattresses are covered with Tempurpedic's special moisture-wicking fabric, CoolMax® .

Firmness: Different mattresses vary in firmness, so check Tempurpedic's rating when purchasing your mattress. If you purchase a softer mattress, be prepared for more sinkage, especially if you are over 180 pounds. Most of these beds offer good support for your back, shoulders and neck, above average comfort, reduced snoring, a more restful sleep, and are good for side-sleepers. Tempurpedic mattresses also have a 3-4 week break-in period, where the bed will feel firmer than it did at the store.

Pricing: Tempurpedic mattresses run from $1,199-$8,599 depending on the model and size. Each mattress comes with a 10-25 year warranty, free 10-21 day shipping, and a 90-day trial period. Customers can get a refund, but they have to sleep on the mattress for at least 30 days before returning. To get a great deal on your mattress, explore our Tempurpedic discounts.

Features: This mattress is great for anyone who suffers hip, neck, and back pain. The cover is removable and washable, which contributes to a clean bed.

Issues: Tempurpedic has been around longer than any of the other reviewed mattress brands, so it has many customer reviews. Some of the common issues include:
Set-up: Tempurpedic mattresses cannot be used with a box frame — you can lose your warranty if you do — and should rest on a flat surface.

Heat: Memory foam is activated by body heat, so a lot of heat can get trapped and build up as the mattress is used. Customers are encouraged to avoid electric heating blankets.

Off-gassing: Tempurpedic mattresses use a material that is made from flame retardant chemicals. This material can let off harmful chemical fumes, a phenomenon known as off-gassing.

Allergies: The high density of foam used creates a high-quality mattress, but it can lead to higher chances of dust mite infestation. This is bad for allergies, but the density can also protect against bed bugs.
Making Your Choice
You can use this article to inform your decisions, but ultimately, you have to choose the mattress that is right for your body. Evaluate your needs — Do you have back pain? How soft or firm do you want your bed? What is your budget? — and choose the mattress that best meets those needs.
Your mattress will be with you for a long time, so make sure it's one that works for you.
Get each week's best deals from Dealspotr in your inbox
This guide was published on September 22, 2016
, and last modified on September 22, 2016
.