See How This Millennial Turned Her Blogging Hobby into a Six-Figure Full-time Career
About the Author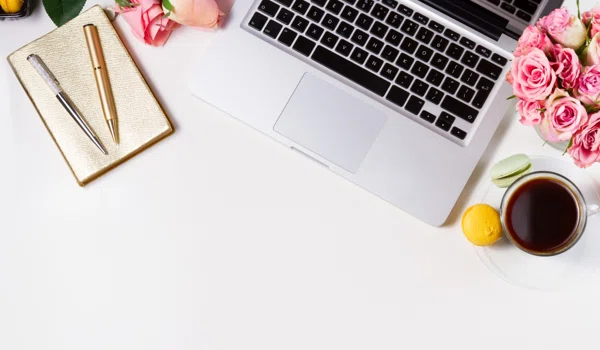 Today's bloggers and social media stars have intensely loyal followings made up of millennials, who happen to be the target market of most brands. Michelle of Making Sense of Cents is one millennial blogger who has made the most out of her influential platform. As a blogger for over six years, Michelle Schroeder-Gardner has taught people how to save money and achieve their dream life. Whether she is sharing surefire ways to make money from home or her latest adventures with her husband Wesley and their two dogs, readers can definitely learn a few tips from this 20-something.
From side hustle to salary: a blog's beginning
Making Sense of Cents was created in the summer of 2011. Michelle was finishing her Finance MBA at the time and racking up a considerable amount of student debt. The blog served as a way to explore budgeting and the world of self-employment. Blogging eventually became her full-time job in 2013, when she realized how much she loved sharing her story with others. This decision to create her own business turned out to be her ticket out of debt, allowing her to pay off $40,000 in student loans.
Albeit when she first created her blog she had no intention of making money, in hindsight there are some things she would definitely do differently. Michelle was not well versed in blogging before starting Making Sense of Cents:
"I had no idea about what blogs were, that they could even make money, or anything along those lines."
Knowing what she knows now, Michelle can see that educating herself through online courses and ebooks would have given her a better understanding of what it really takes to be a blogger. For instance, investing money into one's blog is a crucial step she wished she had done earlier in her blogging career. Networking is another vital part of blogging especially when first starting out.
"You should see others in the blogging world as your colleagues and friends, not your enemies or competition."
Laying the groundwork for success
A successful blog is the product of high-quality content and an active social media presence. Immersing herself in blogs and interviews about blogging, Michelle gained a basic understanding of how to establish a successful blog. Her first step toward growing her following was creating a Facebook page, Twitter account and Pinterest account. Today, Michelle boasts over 300,000 monthly readers on her blog and over 200,000 followers across her social media platforms. She credits her substantial follower count to the consistent high-quality content she produces. Tailoring her posts to fit each network by taking pictures that will coincide well with her articles is a huge part of the process.
She puts a great deal of effort into each network, but Instagram (like many of us) is by far her favorite social media account.
"On Instagram, I make sure to be genuine and actually share my life through pictures, which leads to follows as well."
Finding content inspiration in everything
With regards to content, Michelle draws inspiration from delving into what financial topics are currently in the news and what financial issues those around her are dealing with. On occasion she will stumble across an interesting statistic and conduct her own research on the topic.
Her audience also has a significant amount of influence on what she writes about. Readers email her everyday with a variety of finance-related questions and she is always willing to share advice and hear feedback.
"I have a few hundred possible content topic ideas currently jotted down in a document on my laptop. So, whenever I am ready to start writing, I can easily grab one of these topic ideas and actually write!"
Following the money: a look at sponsored content
Given that Making Sense of Cents is a go-to blog for tips on how to save and make money, Michelle receives an abundance of sponsorship opportunities from various brands. She ultimately makes the decision to either accept or deny a brand's offer after taking a few key things into consideration.
"I ask that the email is professional (no obvious typos), that they know my name and who I am (there are so many times when my correct name isn't used or they say something that I know means that they have never actually read my blog), and so on. I always recommend learning at least a little bit about the person you are contacting so that they know you aren't wasting their time."
Michelle is running a business after all, thus any brand partnership must be mutually beneficial.
"I publish sponsored posts on Making Sense of Cents, which usually earn me around $10,000 to $20,000 a month. These can be in the form of a review, quickly mentioning a specific company in a helpful article, a tutorial, and so on. I usually partner with anywhere from 1-5 brands a month."
Michelle's prosperous partnerships have given her the opportunity to talk about an array of topics, sell her home and chase 70-degree weather around North America with her husband in their RV.
Paying it forward: the future of Making Sense of Cents
Looking ahead, Michelle would love to see Making Sense of Cents continue to grow.
"I love running Making Sense of Cents and I am very happy that this is now my full-time career, my business, and pretty much my life."
She wants to continue helping more and more people improve their financial situation by sharing a variety of tips on saving and making money. Michelle also aims to become a household name and perhaps write a personal finance book. She would also like to help more people create successful blogs, as she is living proof that blogging can be a legitimate career. Michelle has also begun to explore product ideas and recently created Making Sense of Affiliate Marketing. A travel-focused YouTube channel and blog may also be launching soon.
You can connect with Michelle on Facebook, Twitter, Instagram, and Pinterest.
Are you a blogger or social media influencer? Dealspotr is a rapidly growing community of deal hunters and savvy shoppers - join our Influencer Network to gain visibility, earn perks, take on paid gigs, and help people save money.
Get each week's best deals from Dealspotr in your inbox
This guide was published on November 10, 2017
, and last modified on November 10, 2017
.