MOOC Reviews: Comparing the Top 10 Online Learning Sites
About the Author

Angela Brown is a professional writer with 10+ years of experience including work as a reporter and copy editor. When she's not creating content for businesses, she enjoys spending time with her family and reading a good book.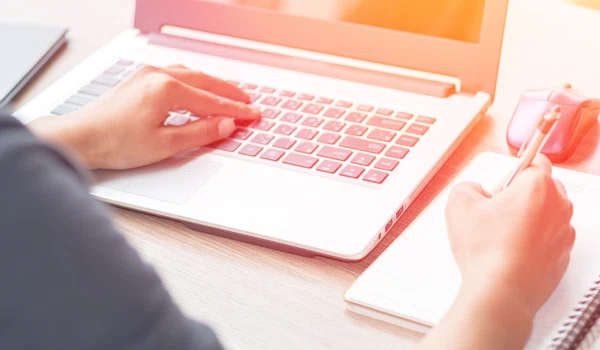 Technology is amazing. The internet has provided access to tools and educational resources previously unavailable to people all over the world. This unparalleled access to information and data makes it easier than ever for students from all levels of society to learn at the feet of some of the most educated people in the world. Classes that were out of reach due to financial constraints or lower education standards are now available (for free in many cases!) to anyone who cares to take the time to complete the courses.
Massive Open Online Courses (MOOCs) are one tool that anyone can use to learn about… well, anything. From courses on world religion to marketing and languages, there are hundreds of options for everyone from the casual learner to the more serious student.  
With just a cursory look we found free MOOC courses in:
Managing Conflict
Big Data Modeling and Management Systems
How to Write a Resume
The Power of Macroeconomics
World War 1: A History in 100 Stories
Leading Teams
Robotics
Cybersecurity
Introduction to Developmental Psychology
Quantum Mechanics for Everyone
Creativity and Entrepreneurship
American Government
How to Code: Simple Data
Those are just the free courses offered in English!
What an MOOC is and What It Isn't:
As the popularity of MOOCs increase, the rules regarding the definition of an MOOC have become a bit more fluid. But, there are a few key things that are still true of all MOOCs.
They are all completely online.
There are no academic requirements for signing up.
MOOCs are free. (Some providers may offer freemiums, but most of the courses they offer should be accessible at no cost).
One rule that's morphed over time is that MOOCs were strictly college level courses. While this is still largely true, there are some exceptions to the rule, as you will see on our list.
One of the best things about a true MOOC is that college professors from top notch universities (including colleges like Harvard, Berkeley, The University of Queensland, and the University of British Columbia) teach the courses and interact with the students (at least to some degree).
An MOOC is not a traditional online course. While you may be able to get some college credit or a certification (for a fee), these classes are not traditional online classes that a college student would sign up for through their campus portal. You should talk to a local admissions office to determine if you can use any of these types of classes towards a degree you are currently pursuing.
When choosing an MOOC provider there are some key differences that may vary between providers or even between specific courses themselves.
Free vs. For Profit Providers
All MOOC providers offer at least some courses that are completely free. A not-for-profit provider doesn't charge for anything. They may offer digital certificates, but typically at no cost. You'll also be free from advertising on the website. For-profit providers offer free courses, but they may also charge for printed certificates or more in-depth course material. Typically, non-profit MOOCs use a lot of creative common material, while for-profit providers may have access to newer works and information sources.
Verified Certificates vs. Free Certificates
Students have the option of taking an MOOC free. This typically equates to auditing a class. You learn the information but you get no college credit or other recognition. Some companies offer free certificates, but these usually just state that the student completed the course. They may indicate how well the student performed, or they might not.
A verified certificate usually costs between $25 and $150. To qualify as a verified certificate, students will have to prove their identification (government issued photo ID) and pass all the course requirements (like a traditional college class).
Individuals interested in using the courses on their professional profiles or otherwise using the course work to improve their career or educational pedigree should opt for the paid certificate as they offer more validity. People interested in just enjoying the learning experience don't need to worry about paying for a certificate.
Scheduled vs self-paced models
There are two types of course schedules that you'll find on an MOOC. A scheduled course means that there is a definite beginning and a definite end date. Students register before a certain date and complete the course work by the end date.
A self-paced course allows a student to complete the classwork at the own time. Most of these courses do not have a specific start or end date. The upside to this is that it allows more flexibility for individuals who need more time to get through a class. The downside is that it may be more difficult to form a connection with other people taking the courses because they aren't working on the same schedule you are.
Top 10 Course Providers
There are dozens of websites that offer MOOC courses. To determine the best options for our readers, we looked at the following criteria:
Ratio of free courses to paid courses
How many classes are available
The quality of the classes available
How easy the website is to use and navigate
We also looked for class size, freemium options and (when possible) customer feedback. The results of that research are the items on this list. The MOOCs on this list vary from general (anyone can find courses they'd enjoy) to more industry specific websites (business or science, for example). All the providers offer top-notch classes and have a catalog of free courses available to anyone.
FutureLearn
FutureLearn provides access to hundreds of free online courses. Students can discuss course material with students from all over the world and university professors teach via video, quizzes, reading material and discussions. Educators from universities like The University of Bath, City University of Hong Kong, Durham University, University of Glasgow, and New Castle University provide their experience and educational know-how to the courses. Students can take free courses in Science Writing, Becoming a Better Teacher, Bio-Security and Bioterrorism, Genomic Medicine and A History of Royal Food and Feasting. Some classes offer certificates.
Pros:
FutureLearn ranks as our top option because they offer a lot of course options from professional educators from many top universities. The course topics are varied, unique and interesting. Students can interact with professors and other students and learn in multiple ways from group discussions to reading and video material. The courses are well-rounded and free!
Cons:
Many of FutureLearn's courses have specific start and stop times. This isn't a con for people who enjoy more structure, but if you're interested in courses you can do a little at a time, this may not work for you.
Canvas
The Canvas Network website cites their mission as promoting "openness and innovation in education." They do this by allowing continual access to their open courses even after the course has ended, using open licensing for content, and providing flexibility for students to adapt the courses to their needs. Canvas works with dozens of different partners including Wake Forest University, the University of Utah, Marquette University, Columbia Business School, and Clemson University.
In addition, Canvas allows business organizations to create their own courses for employees. Course topics vary from Introduction to the Science of Cancer to Warfare and Weapons in Ancient Egypt and Intro to Permaculture Design. Courses are free and they do have a start and end date. Canvas does not offer any certificates, though the individual course professors might.
Pros:
The course topics on this website are hard to beat. With educators from 100+ universities providing course material, there's guaranteed to be a topic that peaks your interest. Easy to navigate with some flexibility (students can do a scheduled or self-paced model), this MOOC provider offers a lot of value.
Cons:
None.
Coursera
Coursera is one of the more popular choices for MOOCs, and for good reason. With 2000+ class options (including certification courses), there's plenty of interesting choices. Students learn by watching recorded lectures, taking quizzes, and completing peer-reviewed material. The website founded by two professors from Stanford University hosts 25 million students with teachers from almost 150 universities. Professors from all over the world including colleges like Princeton, University of Science and Technology of China, Emory University, The University of Chicago, Paris Tech, and Northwestern lend their expertise.
Pros:
The website is attractive and very easy to navigate. Pricing and course information is right up front. Students can also access information on mobile devices, via the app. Another huge plus: Students all over the world can take any course. Coursera subtitles the lectures in more than 30 languages! We also like that students have access to mentors (even if access to the professor seems to be lacking).

Cons:
The biggest con for this provider is that while users can access most course materials for most of the courses at no cost, the classes fall into the freemium category. You won't get graded assignments or certificates. Students can pay for the complete experience for between $29 to $99.
Khan Academy
If your budget is non-existent, Khan Academy is for you. This online academy's motto is "You can learn anything. For free. For everyone. Forever." With various classes on topics like economics and finance, test prep, computer and math, this option is great for any student or professional hoping to hone some important skills. This site is unique in that it offers free educational resources for all ages (from Kindergarten to Calculus). The academy works with NASA, The Museum of Modern Art and MIT. The Academy started as a tutoring website and developed into a website designed to provide educational opportunities from top-notch resources.
Pros:
The biggest pro about this website is that it's free. Completely, utterly free. That means no ads, no fees, no nothing! The website is simple, attractive, and very easy to navigate. You can search for classes by topic. Once you choose a topic, they'll give you an assessment test so you can start at the right place for your skill set. Once you complete your course they'll make recommendations for other classes to take. There are quite a few class options from Lego Robotics to Medieval Europe and the Rise of Islam.
Cons:
There doesn't seem to be as much interaction with professors. These courses are all self-paced (which is a pro). There may be fewer "exciting" course options than some other providers.
Udacity
Udacity is a tech-lovers dream. This online "university" is tech oriented offering classes like robotics, digital marketing, artificial intelligence, and machine learning. Not all courses on this MOOC are free but Udacity does allow students to complete courses and take proctored exams at approved testing centers to earn a "nano degree." This provider receives very high ratings and works closely with companies like Twitter, Sales Force, IBM, Google, BMW and HubSpot among others. Employees may use some of the courses offered at this MOOC for continuing education requirements or to develop additional skills. There are online study groups and some students even organize in-person meet ups to review course material. Udacity provides a free job matching service which can help students who complete the courses find other employment opportunities.
Pros:
Udacity features high-quality courses designed and taught by industry leaders and educators. Students can gain real-life skills applicable to tech or online business opportunities. The website is very easy to navigate and previous students have ranked classes on this site high.
Cons:
Nothing. This MOOC is for a specific audience, but there may be topics of interest to people who aren't as tech-savvy as well.
OpenLearning
OpenLearning is unique in comparison to most other MOOCs. In addition to providing access to almost 4,000 different courses, individuals can create their own course to teach others. The format of the courses is heavily social, encouraging active participation in chats and discussions. Educators provide the training material and participate in courses. OpenLearning preaches that higher engagement with a topic promotes better retention and happier students. The focus on heavy interaction with others promotes a unique type of learning environment you won't find on some of the other MOOC platforms. The idea that everyone has something to learn and everyone has something to teach is prominent throughout this website. Most courses are free. OpenLearning does offer some paid courses. If a learner chooses to teach a paid course, OpenLearning takes 15% of the total course fees.
Pros:
The ability to collaborate with people all over the world from different stations of life is fun. It's also a great way to meet other people and really delve into a certain topic. The website is very easy to navigate and important information is easy to find. People can design and teach their own courses (with no tech skills required!) and can even earn a little money if they have enough expertise to draw people into the course.
Course options are endless and interesting!
Cons:
Some people may find the lack of academia's teaching the courses disappointing, but others will enjoy learning from their peers.  Course sizes vary drastically. Some courses draw 20 thousand or more, while some hover around 1,000 students.
iversity
Iversity.com was the first European-based MOOC platform. With more than 750,000 registered users, this MOOC provider ranks as one of the only platforms that offer credits accepted at some European schools. Iversity offers classes on various topics for the casual learner as well as professional development courses covering many different industries. Some of the free topics include Political Philosophy, Climate Change and Health, Spanish for Beginners, and Employability Skills. Educators here range from professors to CEO. Registration is simple and students can find topics based on format, topic, and course type.
Pros:
The Iversity website is well designed and simple to use. There are a few course options in various languages and the Pro level courses offer free and paid versions. The free classes offered, vary in topic and interest and they cover unique subject matters.
Cons:
The only con with Iversity is that there are far fewer courses available (in each individual language) than other websites. However, the diversity of the topics makes up for the lack of quantity.
Digital Business Academy
http://www.digitalbusinessacademyuk.com/
Digital Business Academy specializes in helping business owners interested in mastering online business practices. While they website only offers 11 courses, they're all free and learners will walk away with a better understanding of how to make their business work better online. Students who successfully complete each course could earn things like a free co-working space, free mentoring services and access to paid internship opportunities. This UK-based website teaches technical skills that apply to many sectors. Digital Business Academy walks entrepreneurs systematically through developing an idea to marketing, running a campaign, and managing customers. The courses are all presented in video format by experts in the digital marketing and/or finance industry.
Pros:
The website is attractive and very easy to navigate. All the courses are easy to find and students and pick their way through in any order. In addition to actionable lessons, students can earn rewards as a motivation to keep working through the courses. The courses are completely free and busy entrepreneurs can work their way through the lessons as they have time.
Cons:
The only con is that this site targets one specific audience. However, nearly any business owner or anyone interested in running a business can benefit from these courses.
Saylor Academy
Founded in 2008, Saylor Academy is a non-profit site that offers free online courses to anyone. What's particularly unique about this website is that students can take many of the classes on here for college credit. Free. The courses are mostly self-paced. Saylor also offers professional courses and offers fee digital certificates of completion. This MOOC does offer some lower-cost degree programs in addition to the MOOC classes. The course material on here consists of open source material available to anyone, which helps keep the cost free. Partner schools that work with Saylor include the University of Maryland, Bellevue University, and the College of St. Joseph. Saylor Academy is not an accredited school so students must get the approval of individual schools for credits earned here. Saylor Academy offers classes in many topics from art history to communication, biology, philosophy.  
Pros:
Everything from this MOOC provider is free. All the material comes from open content so students can use the material anywhere. The website is easy to navigate and the courses are self-paced. The layout of the actual courses imitates the way students would learn it in an actual classroom.
Cons:
Saylor Academy doesn't have as many courses as some other sites (though they do offer more than two dozen courses at a time) and it doesn't seem that there is much access to professors from universities or a way to interact with other students taking the same course.
Alison.com
More than 10 million users access Alison.com for their MOOC needs. This site offers more than 800 courses on topics ranging from customer service training to touch typing, time management, excel, fundamentals of biology and google analytics. Some courses allow for the complete training and certification. All the courses are self-paced which allows for more flexibility in scheduling. Founded in 2007, Alison is primarily a free website. However, they do offer certificates of completion and run advertisements on their website. This site is a good option for the casual learner and a professional trying to improve business skills.
Pros:
The courses are all free. Participants can (but don't have to) purchase certifications after completing several courses in one area. There are plenty of course options on a lot of helpful topics. Once you find the course you want to take, it's easy to start, plus each course has a description so you know exactly what you are getting in just a few seconds.
Cons:
The website feels a bit clunky and it's a bit odd to navigate. It's usable and attractive, but not as user-friendly as some other sites. The content is not available offline, so students must complete all coursework while on the server.
MOOCs are a great tool for the casual learning, professional ladder climber or the new employee trying to develop a more rounded skill set. Thanks to easy access to the internet, these courses are available from prestigious universities and educators all over the world. If you've ever thought about taking continuing education courses, but you don't have the time or money to attend a course in a more traditional setting, consider one of these MOOC providers.
Have you ever taken an MOOC course? Make sure to share these sources with your friends on Facebook.
Get each week's best deals from Dealspotr in your inbox
This guide was published on April 25, 2017
, and last modified on April 25, 2017
.