Most Common Mistakes Made by New Couponers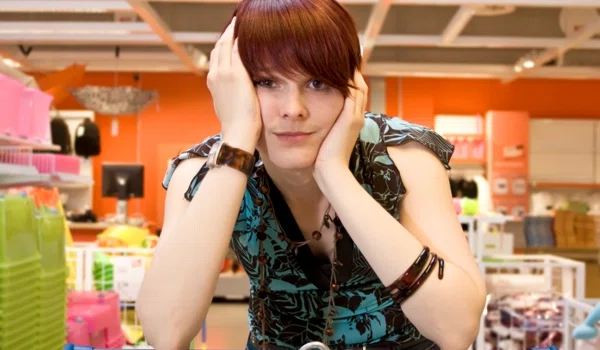 @dealspotr posted this article
Couponing ain't easy.
There's really no other way to put it. Being a successful couponer requires a significant amount of time, organization and effort. Shortcuts don't exist in the couponing world.
Couponing becomes much easier, however, once you get the hang of it and learn to avoid a few basic errors.
Take a look below to see the most common mistakes made by new couponers and advice for how you can sidestep them.
Failing to Read the Fine Print
The vast majority of coupons have terms and conditions associated with them. It doesn't matter if they are manufacturer coupons, online promo codes, mobile app discounts or store printables; there's almost always going to be a catch. That doesn't mean the coupon is bad or the vendor is trying to trick you, it just means you have to pay attention to the details.
The most common condition associated with coupons is the expiration date. Many an amateur couponer has been taken down by this rudimentary condition. Just by always checking to make sure your coupon isn't expired before you start shopping, you'll be ahead of the game.
Other prevalent coupon terms include that they can't be combined with other offers, that they are only good for new customers and that they can't be traded or exchanged with others. Pay attention to the terms and conditions and you'll spare yourself both embarrassment and frustration in the future.
Trying to Redeem a One-Time Use Coupon More Than Once
Countless couponers have fallen prey to this mistake. It's practically an epidemic when it comes to online couponing. Retailers love to build their email lists and often send their email subscribers promo codes as both an incentive for them to remain subscribers and as a thanks for their loyalty to the brand.
Many times these promo codes are good for anyone to use and can be used multiple times, but there are instances when the promo code is given only to you for a one-time use. The email will indicate the type of promo code offered.
This is also a major problem for in-store couponers. Stores like Bed, Bath & Beyond and Victoria's Secret love sending out coupons that can only be used once. While you might get lucky if you happen to find one of those coupons, don't count on it working unless it was delivered to you directly.
Overlooking the Rewards Club Requirement
Grocery stores and pharmacies typically provide special discounts and coupons to those that sign up for their rewards clubs. These clubs are almost always free to sign up for and come with a card. Increasingly, they are also linked with mobile apps such as CVS' ExtraCare program.
When you come across an advertised discount or coupon at a grocery store or pharmacy, always check to make sure if it's only available to rewards club members. If so, it's probably a good idea to sign up, but bear in mind some stores only allow already existing members to take advantage of the discount or coupon.
While grocery stores and pharmacies are the predominant purveyors of this rewards club concept, it has spread to other types of businesses as well. Many movie theaters, restaurants and hotels have similar types of programs that are also usually free to sign up for.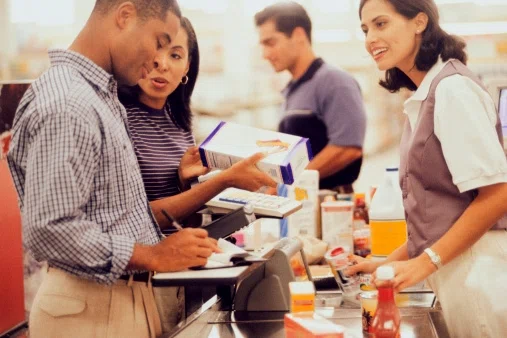 Buying Items You Don't Need
This might be the worst of all mistakes made by new couponers. Once people are introduced to couponing and find out how much they can save it can become intoxicating. The urge to get as much as you possibly can for a very low price is difficult to suppress, even for experienced couponers.
An important rule of thumb to remember is that it doesn't matter whether you can get an item at a huge discount (or sometimes free), what matters is whether you should get that item. Even items that wind up being free still come with a cost, because you have to spend a lot of time stacking your coupons to get that freebie and then you have to take up space in your home to stock it.
Getting Overwhelmed
New couponers come and go everyday and the reason so many quit is because they get overwhelmed. They try to do too much, too soon and become so stressed out that they just give up. The only way you'll last as a couponer is if you find it to be worth the time and effort or if you discover you really enjoy it.
Letting it take over your life immediately will likely cause you to feel it's not worth the time and effort because you'll be sacrificing other important things in your life and/or it will make you dislike the activity. Slow and steady wins the race when it comes to couponing. Eventually, you'll be a master couponer without even realizing it.
Being Disorganized
You can clip all the coupons you want, but if you have no organizational process in place to file them you are doomed to fail. The same thing applies to online couponing. You can find tons of promo codes, but if you don't bookmark and sort them, they won't do you much good. The way you really start to see huge savings as a couponer is by stacking and stacking is simply impossible without being organized.
If you want to get into couponing, but aren't willing or able to organize then you might want to look into a clipping service that will mail you pre-organized coupons for a fee. We are working at Dealspotr.com on a number of tools to help online couponers with their organization.